Neither a shirt nor a jacket, the over-shirt fills that half-way gap making for a practical, flexible and popular garment for everyday. Showing a strong North American aesthetic, the Huntsman is a two-tone contrasting patchwork, with darker and lighter shades of olive drab forming a striking look, which breaks-up the silhouette.
The Huntsman carries all the details expected of a Westley Richards garment, with properly-sewn horn buttons, epaulets on the shoulder and tabs to secure rolled-up sleeves. A single patch pocket is complemented by four ammunition slots, holding cartridges up to .375 calibre.
Easy-care is a desirable quality these days and the Huntsman is machine washable at 30 degrees and requires no ironing. Its polyester/cotton mix technical fabric is quick drying and water-resistant.
It is ideal for American, African or European hunting in warmer conditions and makes a convenient travel garment, with its casual good looks, low maintenance attitude and ample array of storage pockets.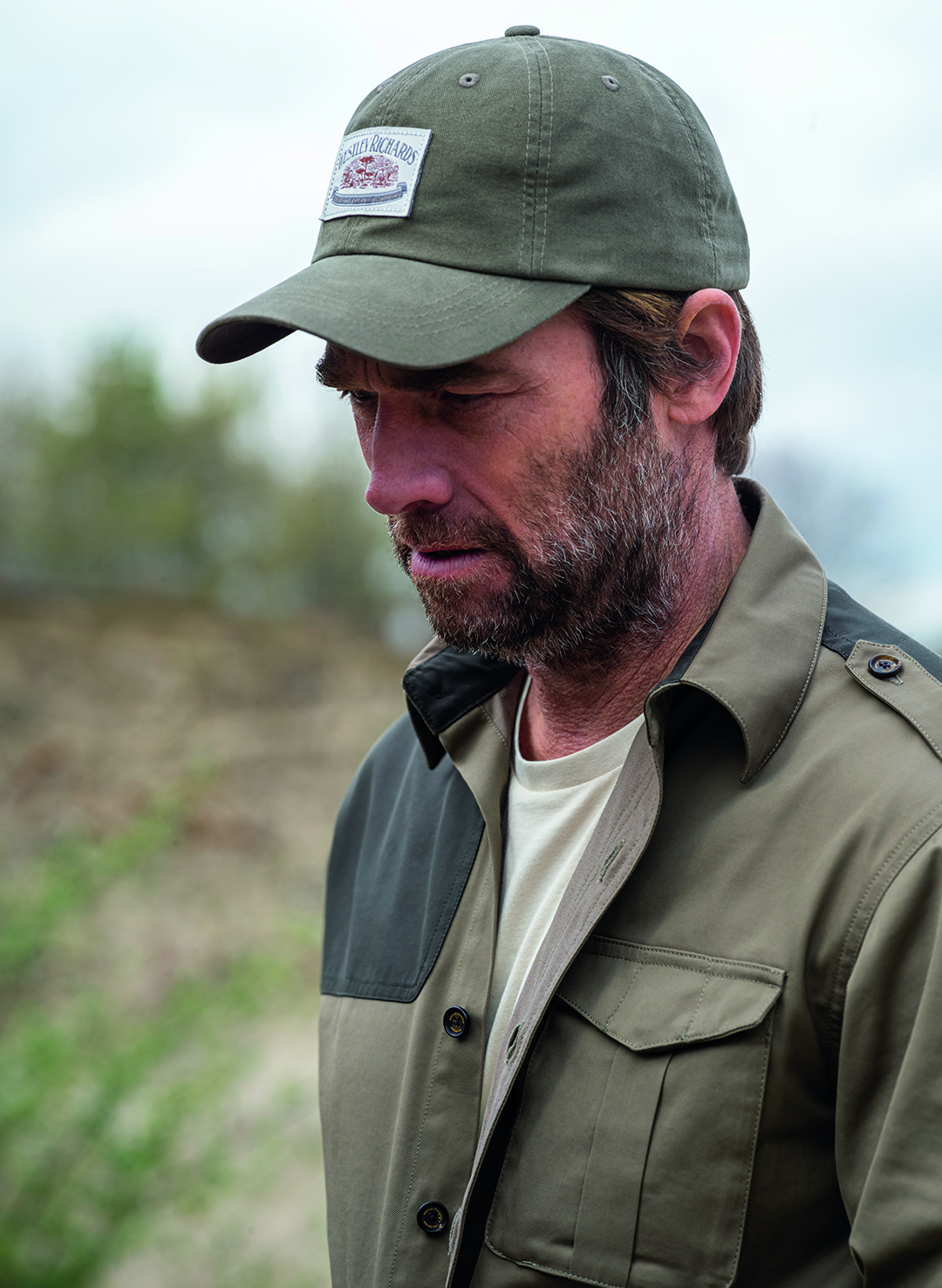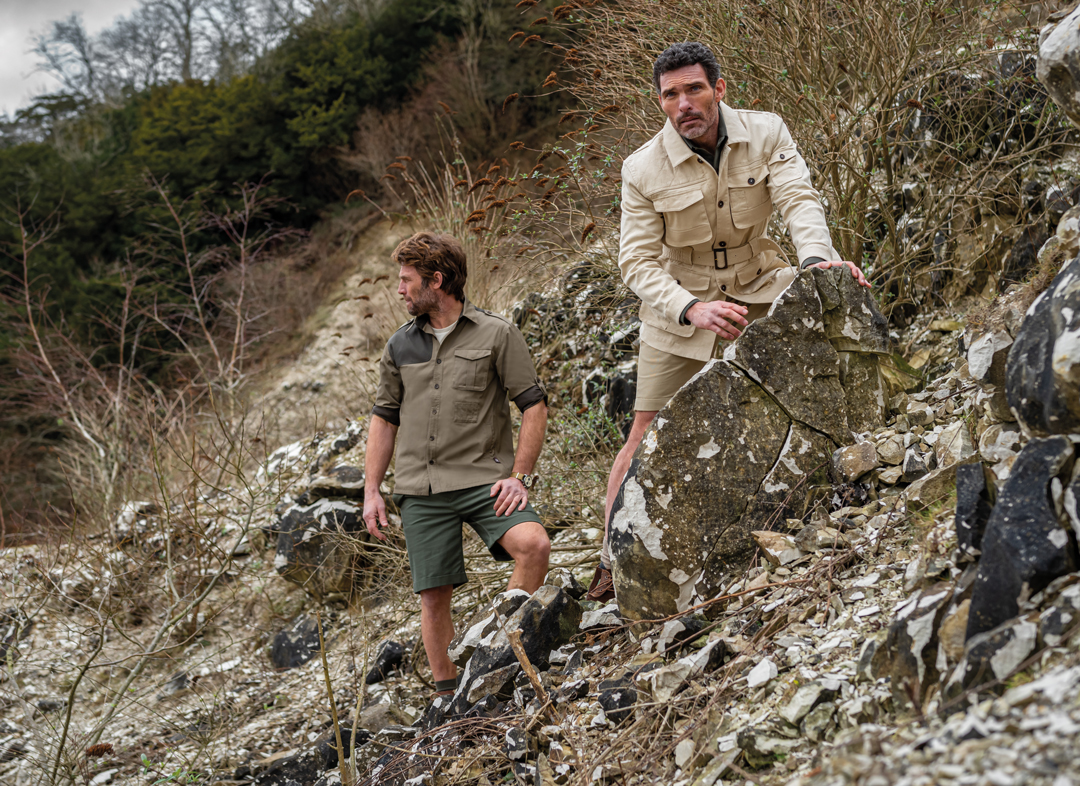 For a casual, modern look, pair the Huntsman with a Westley Richards Ball Cap, available in a variety of colours, and Pathfinder Shorts. These are a super-comfortable cotton hunting short with a touch of stretch in the Japanese fabric, real horn buttons and a locking zip fly.
The Huntsman Overshirt is available now, exclusively from Westley Richards.