However, for some, 'select' is not sufficient. 'Unique' is required. For those customers Westley Richards offers an entirely bespoke service. Our craftsmen here in Birmingham will work with you to create the ultimate bag, slip, rucksack, or whatever is desired, in whatever form it may take.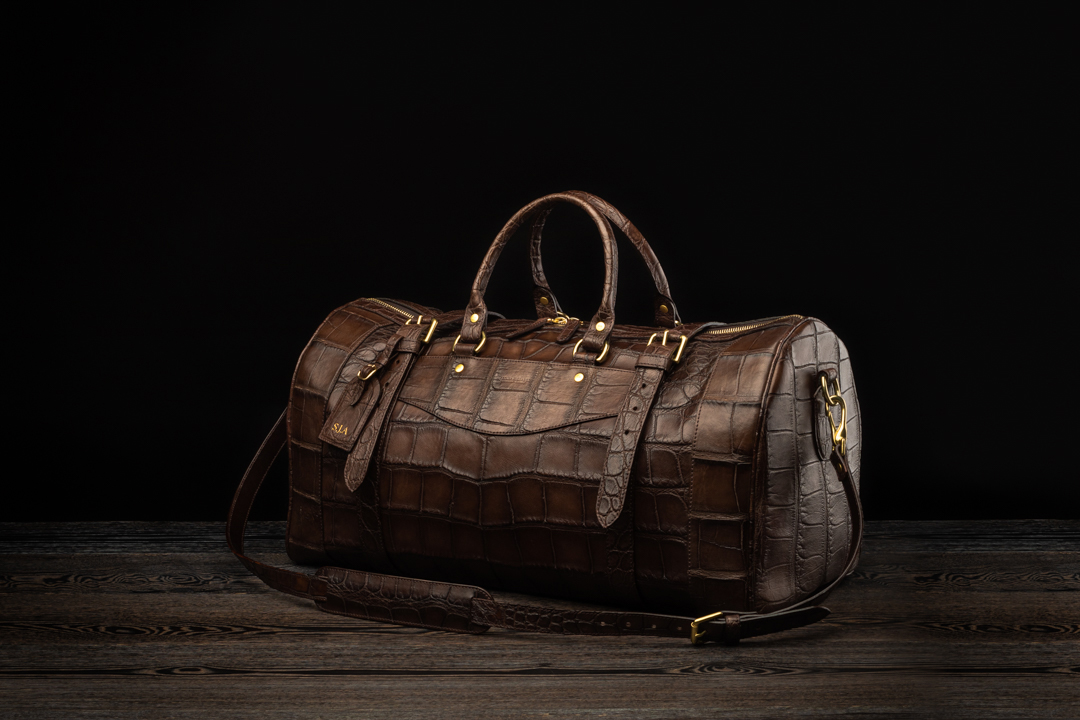 This may be as simple as altering an existing product to better suit an individual. Pockets can be removed or added, zips traded for buckles and personal detailing placed according to need.
Perhaps the most common request is for the use of exotic skins and hides in place of our usual premium leathers. We are happy to quote for such pieces on an individual basis and we keep (and can source) a wide variety of alternatives, such as crocodile, alligator, ostrich and buffalo.
We are sometimes asked to make leather goods from the skins our customers have taken themselves and imported from hunting trips. If their hide is of the correct quality we may be able to use these but it is generally a more expensive, rather than a less expensive undertaking.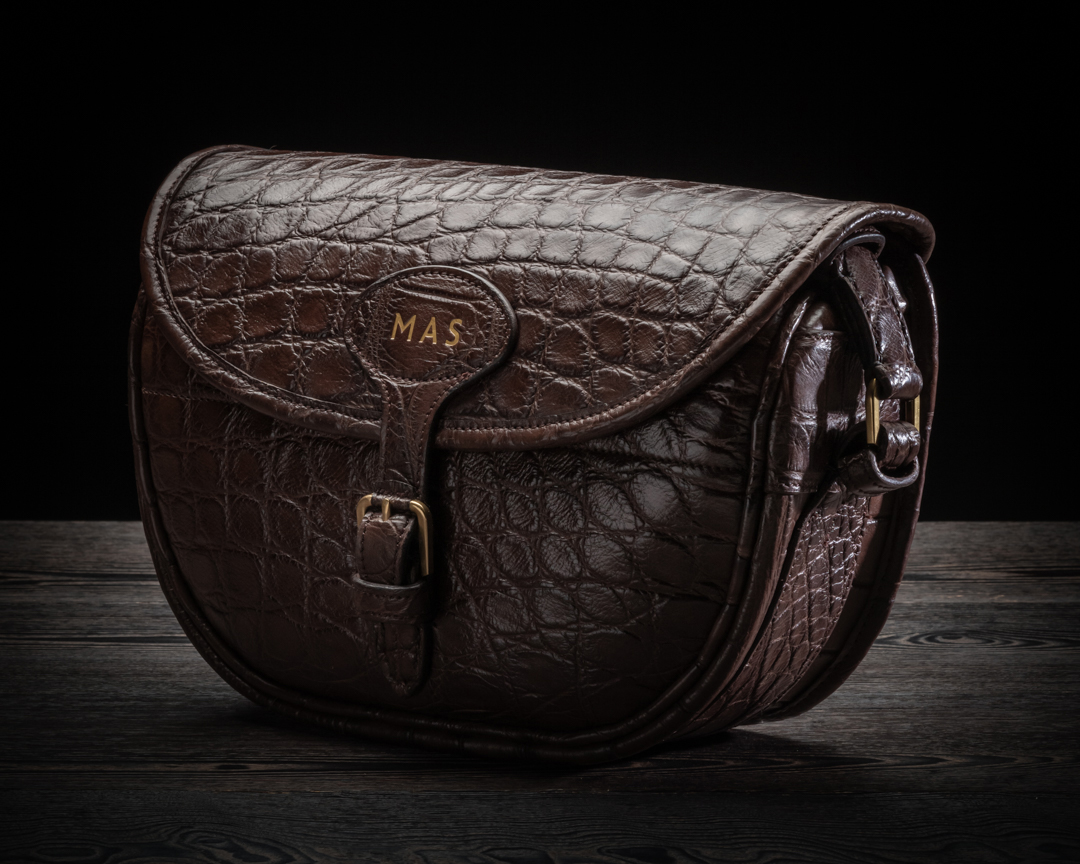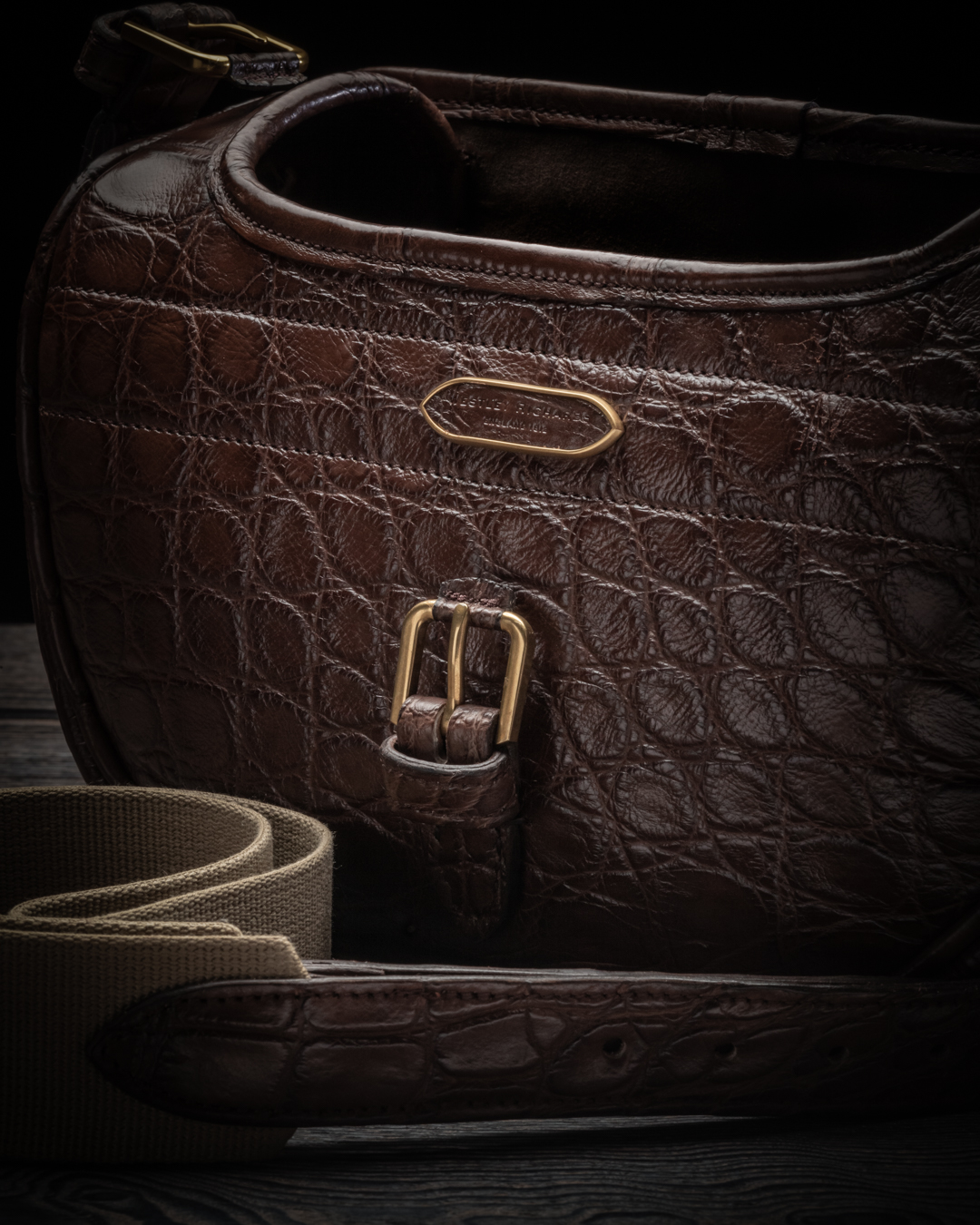 The reason for this is mainly in the variable quality of the tanning and preparation process, which is often not to the standard required for fine leather-work. Extra preparation of the hides is often required before our craftsmen can begin construction.
Here we illustrate some recent commissions. The pair of wild alligator leather gun slips (below) were built to order, correctly proportioned for the customer's guns, lined in natural sheepskin fleece and fitted with the finest brass hardware. The effect is stunning and certainly unmistakable for any off-the-peg alternative.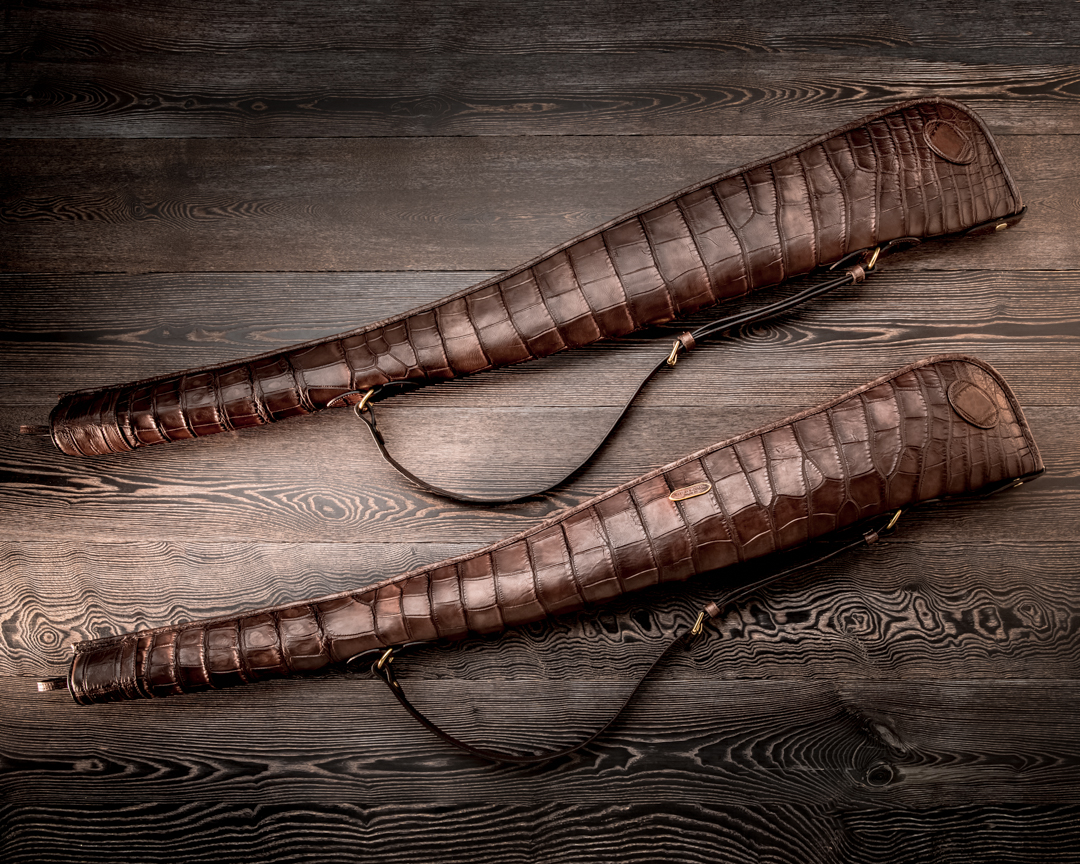 Also illustrated is a Sutherland bag in alligator, bringing a totally different look and feel to our classic hold-all. The Anson cartridge bag in the same material also elevates a recognisable classic profile to a higher level of sophistication by the use of alligator rather than cow hide.
Two bespoke examples of The Bishop bag are also shown in the lead photograph both commissioned in exotic game skins and with extra detailing. This popular model comes in traditionally-tanned cow hides, British canvas or waxed cottons as well as the top selling buffalo hide.
Westley Richards is always open to ideas and commissions which are out of the ordinary and we will do our very best to furnish customers with any special orders.
It is what makes us different. We like to think different, and better.