The practical-yet-smart balance captured in military designs also adds a certain style to these items that translates well into outdoor clothing and endures to this day.
Good modern design seeks not to re-invent the wheel but to update, refine and perfect the best of what has gone before.
The new Westley Richards collection for 2021 includes a modern military-inspired classic in two weight divisions and with differing fabrics, finishes and detailing.
Unmistakably Westley Richards, with trademark gun-lever-profile zip-pulls, cartridge case head-stamped press-studs and 'W.R' logo tabs, these Field Jackets were originally geared towards mid-season safari-goers, but they work equally well for all kinds of Autumn and Winter activities in Europe or North America.
Based on a World War Two pattern US army jacket, the Anderson field jacket is the lighter, softer-feeling easy-wearing version, while the Barclay is a heavier, stiffer, overall more-robust winter jacket with leather trim.
Made from high-quality Italian fabrics and given a practical and flatteringly masculine cut, these jackets look great over a sweater, adding a touch of class, with a rugged undertone.
Both siblings of our Field Jacket collection sport pockets for every purpose, insulated with quilted lining and finished with trademark hardware. These jackets will be faithful companions for your next hunting trip, time in the field, as well as for everyday use.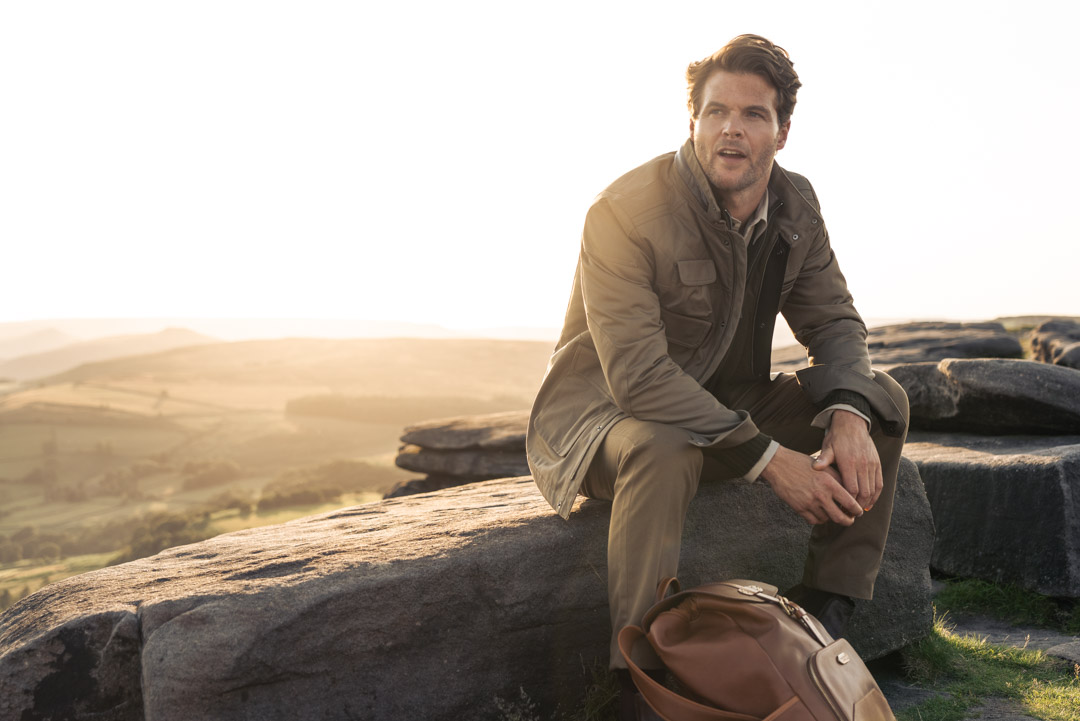 Available to pre-order now - Anderson Field Jacket & Barclay Field Jacket