Where did you grow up?
I was born and spent my early years in Lower Silesia, Poland. My father, an exceptionally gifted man – with a career working across architecture, civil engineering and surveying - passed on to my older brother and I an artistic sensitivity, and this was a decisive factor in our future career choices. My brother became an architect, and I became a designer/maker of leather goods.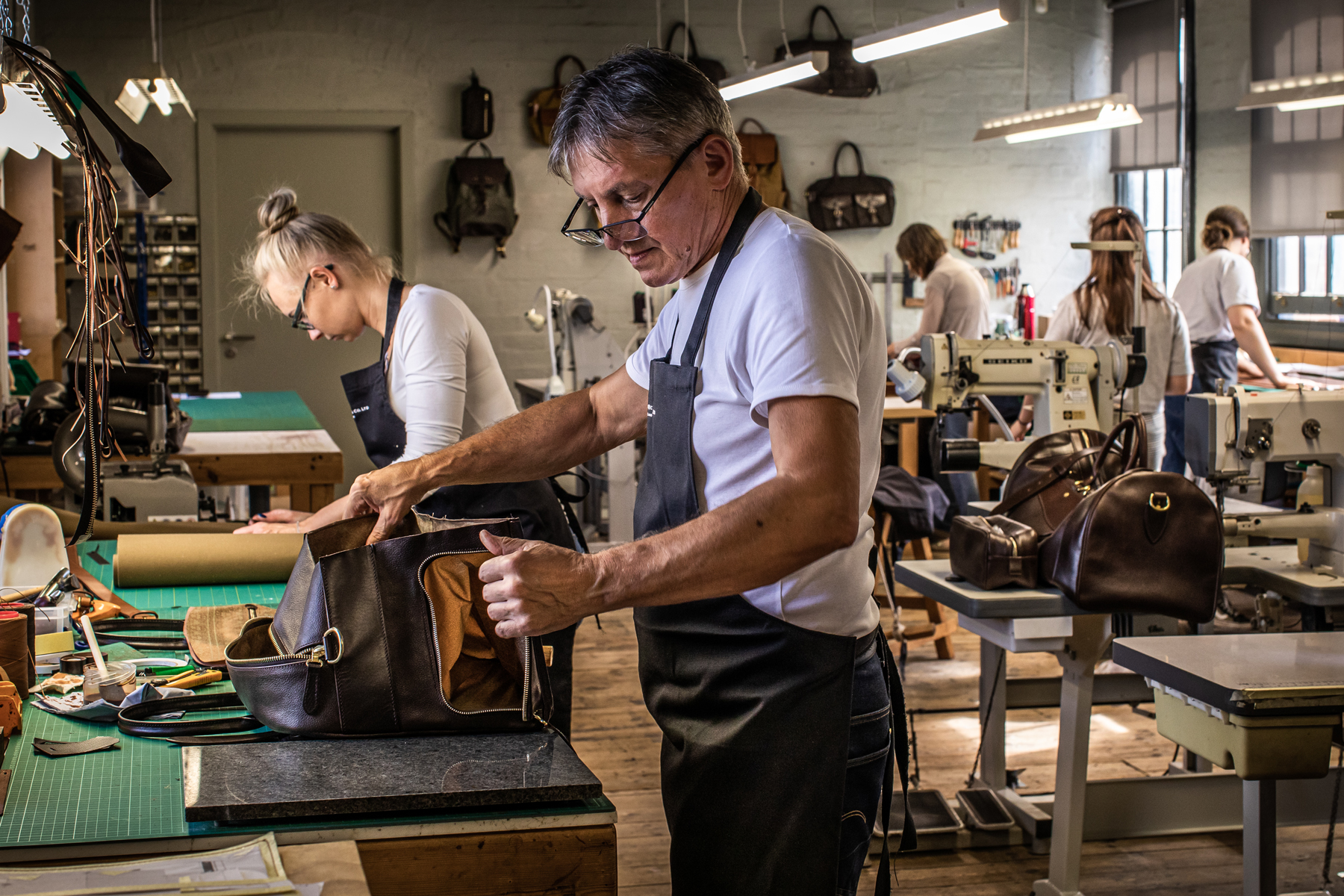 Did you always want to work with leather?
This has been a frequent question throughout my career, as much relied on my education and the professional opportunities I had at the time. At the Academy of Fine Arts in Gdansk, where I was a student of the Faculty of Interior Design, I developed a strong understanding of the structural and spatial. These studies were then followed by my keen interest in artistic painting, and allowed me to move into the area of design and creation of products. I chose leather as my focus as I found it a unique, natural and versatile material.
What did your apprenticeship entail?
Leather has many attributes and great qualities, but it should be approached with caution for any apprentice. It took me many years to learn its types, uses, structures and handle, and as a result make the right selection for any given design or product. Whether intending to work with calf, buffalo, goat, pig, ostrich, alligator or the many other available leathers, without complete knowledge of their individual characteristics often leads to costly waste and at best a cumbersome and overly-priced product. Many of this invaluable know-how I gained by myself through many years of experience, but was constantly added to through attendance of the many fashion fairs in Europe, especially in Milan and Bologna.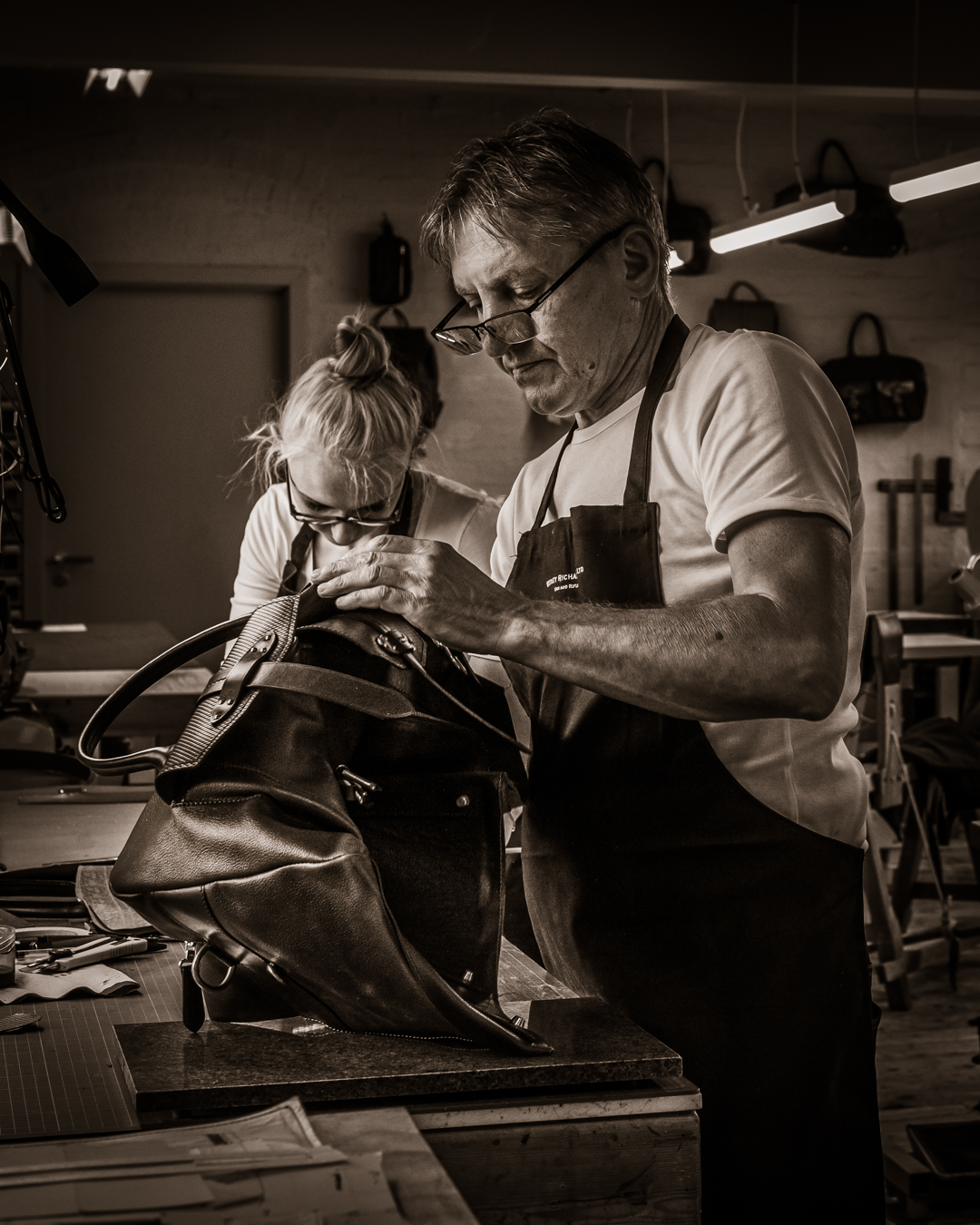 Who inspired you to become a leathermaker?
The collections of almost all the famous fashion houses were complemented with leather goods, especially handbags. One of the most celebrated was the unnamed bag loved by Lady Diana, created by the house of Dior. Now named the 'Lady Dior' after her, this small case quilted design, using a Napoleon III era pattern, has been a dream of many women ever since.  Products like this, from the world's best, is and continues to be an inspiration for me, and this is why I found my place in the fashion and leather accessories industry.
Who would you have counted as mentors in the field of leather accessories?
I wouldn't credit anyone with being a direct mentor throughout my career. My father and those fashion houses have had a great influence but I would say I mostly mentored myself.
How long did it take to learn the art of crafting a fine leather good?
I am always learning, even with my 40 years plus in the industry. The basics of leather goods creation may not change, however with the continued development of machinery and technology, there is a constant need to educate yourself. To work with leather you do need an appropriate predisposition to perform the many skills and to the quality required. Here at Westley Richards each maker produces the entire item and therefore our team have a diverse and well-rounded skillset, which is both rewarding and at the same time rare in the industry.
What are the greatest challenges a leathermaker faces?
Unlike our gunmaking, where our clients are intimately involved in every step of the making process, the majority of our leather goods are designed and made with the ambition to appeal to a wide range of customers. Whether produced by a well-known global company or a small artisan local manufacturer, I still believe that design attractiveness, precision of workmanship, and functionality are in the end what makes a great product, but ultimately the greatest challenge is to create a successfully commercial product.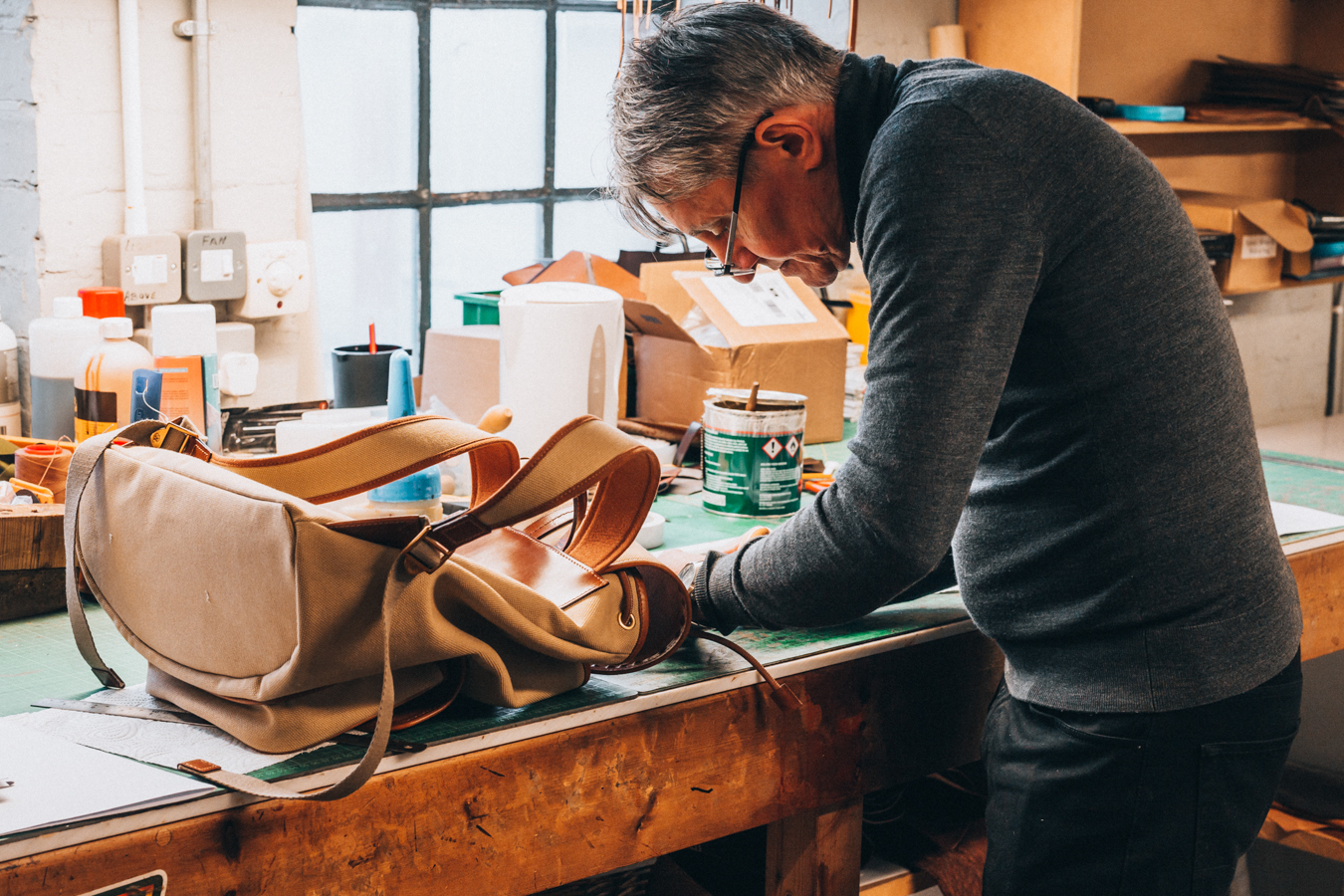 Name some highlights during your career?
One of my favourite highlights came a few years ago, before my time with Westley's, when I worked on a range of leather goods for Ford's Vignale Collection. The Vignale Collection was Ford's answer to the high-end interiors and exteriors offered by the German carmakers like Mercedes Benz and Audi. As part of the launch they commissioned a range of leather travel goods, designed by Ford's chief designer - Erika Tsubaki - which I then brought to life. To the company's surprise it was one of those travel bag's that won Ford's only award at the motor show in Italy, not the car.
If you hadn't have become a leather craftsman, what path would you have taken?
If  my career in leather hadn't have taken off, not leading to the honour of working for Westley Richards, I would have continued in my first profession as a fine art painter. My favourite style has always been the C19th school of Polish and Russian realism, and who knows what I would have become if I continued that.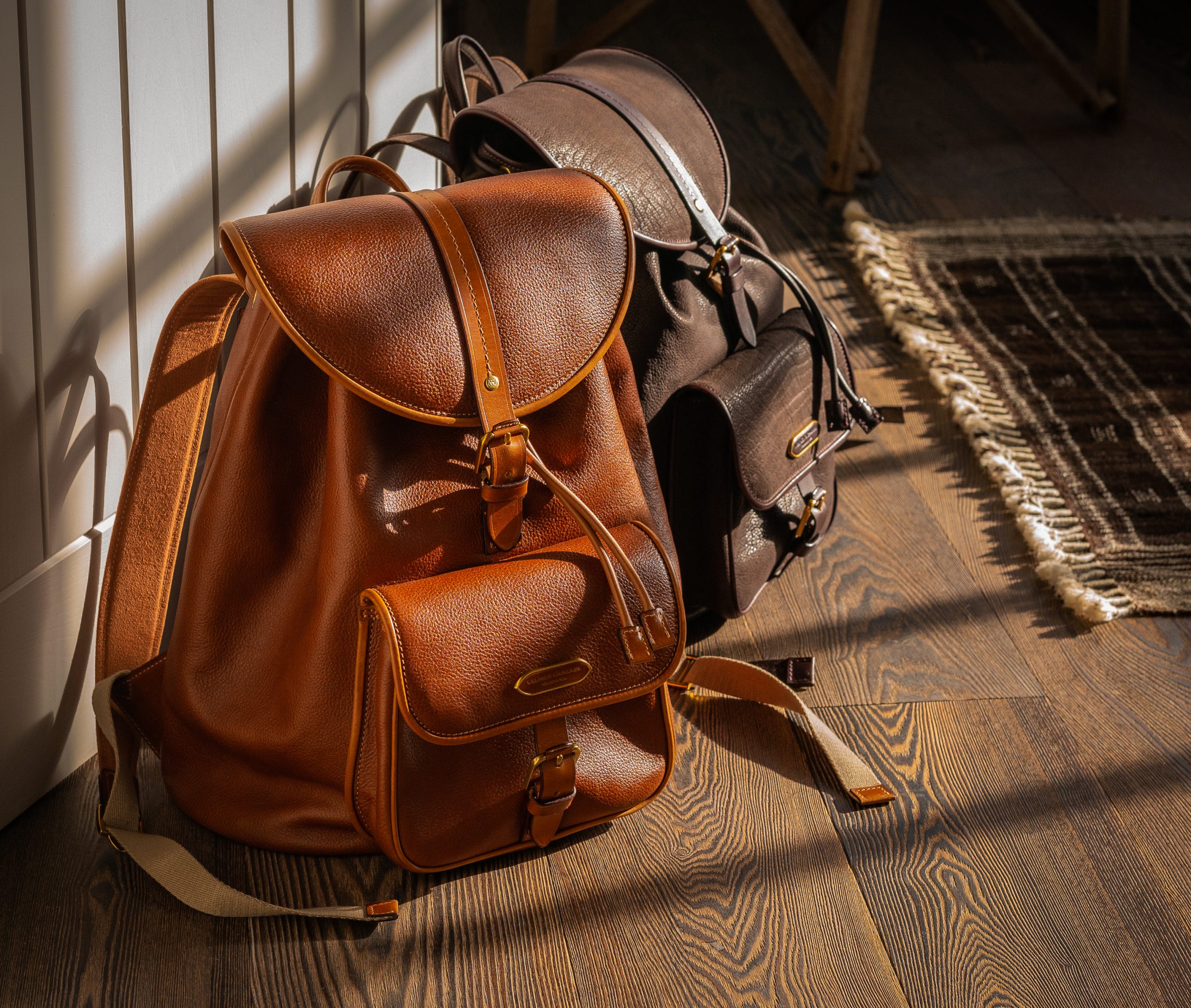 Tell us about your role in the new "Explora Deluxe Rucksack" that you recently completed?
I always enjoy improving the products we make here at Westley Richard and had been looking forward to the big update of our well-known Explora Rucksack. With the new design revisions proposed by the lead designer – including new features of classical hand stitching - I reworked our patterns, and as throughout my entire career, I brought the designer's vision to life. As the Roman poet Ovid used to say "Finis coronat opus".