We just made it easier. Buy him a Westley Richards humidor; because, not only is it made to the same exacting standards of fit, finish and artistry as our guns and cases, nobody else has got one.
The humidor seen in these photographs has been specially commissioned by a company patron in recent months. It is entirely hand made in Great Britain by a single specialist artisan, using modern marquetry techniques to create a unique statement humidor, with distinctive Westley Richards branding and a marquetry stylisation of a male lion, selected by Trigger for inspiration.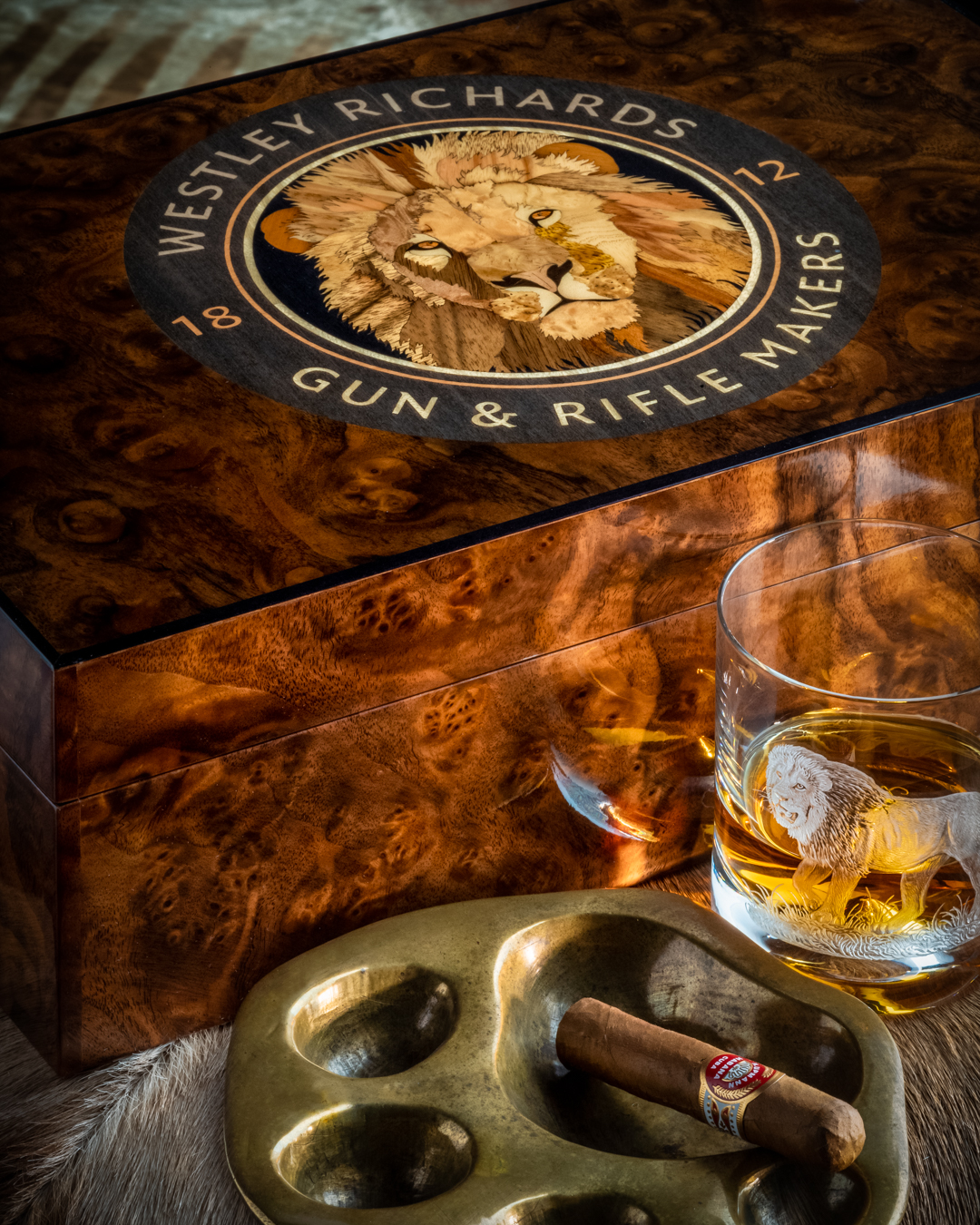 The image has been produced by a clever and intricate process of cutting, smoking, and placing panels of fine and different coloured wood slivers to create the mane and facial features. The image is surrounded by a circle and 'Westley Richards Gun & Rifle Makers' lettering, also of inlaid wood.
The case is made from finest burr walnut, in-keeping with our exhibition gun and rifle stocks. The images and lettering are of contrasting mahogany, European walnut and poplar. The lining is of select Spanish cedar, as is traditional for the finest humidors. The inside is fitted with a humidifier and humidity gauge to ensure cigars are kept in perfect condition.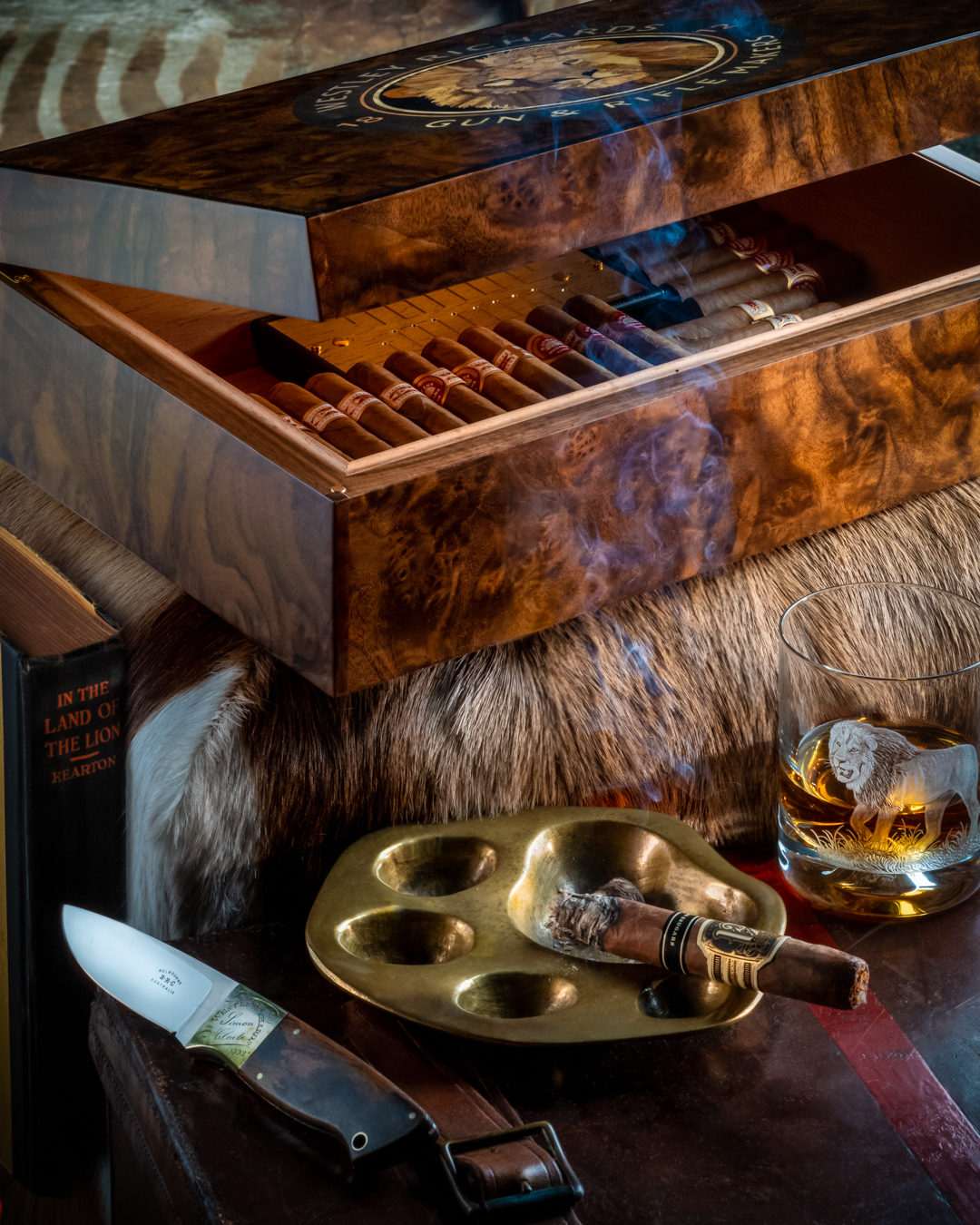 A Westley Richards humidor is the perfect accompaniment to the sportsman's gun room and compliments a room of wood, leather, books and guns. Rare, distinctive and, as with everything we produce, as functional as it is decorative.
Though this particular humidor has been privately commissioned, those keen to enquire about their very own Westley Richards humidor with a custom company artwork, please feel free to contact our store manager Steven Harridence on sales@westleyrichards.co.uk for further details.