This department spends its time understanding how heritage actions are made and how they could be made better as well as creating new custom ideas for our long-standing patrons.
With so much of the information in the heads of gunmakers, it was Simon who decided that he wanted detailed engineering drawings to be created digitally and kept for our gunmakers of the future. Here is our latest interview from Robert Connell, one of our leading design engineers who learned his trade at some of the UK's most iconic manufacturers.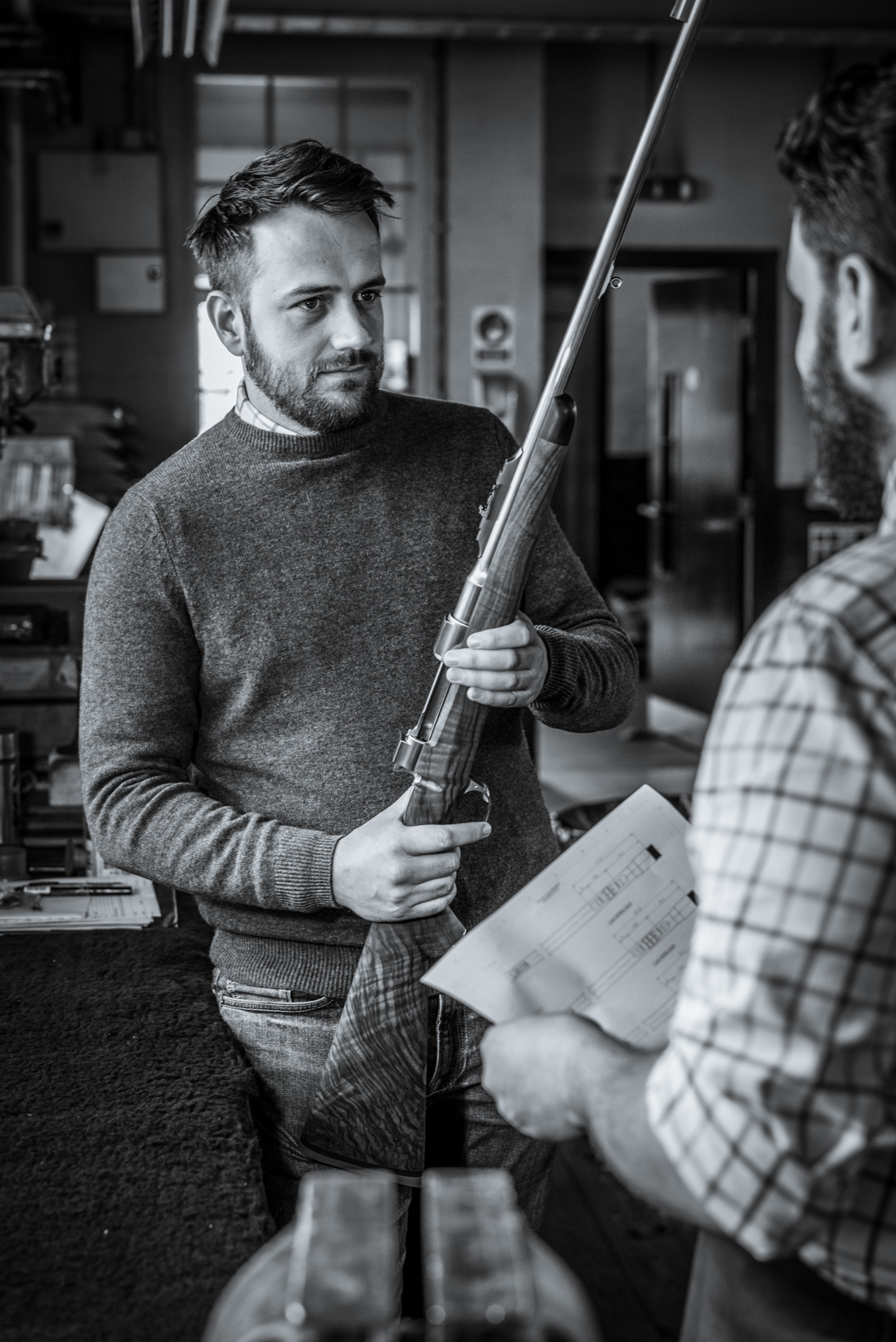 Where did you grow up and when did you join Westley Richards?
I grew up in Bournville not far from the old Westley Richards factory in Selly Oak and I joined Westley's in 2016.
Was your choice of studies influenced by your desire to work in gun making?
Honestly, I was not too sure what field I wanted to end up working in when I started engineering. I knew that I enjoyed design and manufacturing, so I pursued an engineering apprenticeship. I began my training in 2006 and worked on both practical and academic studies until completing my apprenticeship in 2011. Afterwards, I was employed as a press tool designer and I later went on to design parts and tools for the M.O.D, Airbus and Jaguar Land Rover amongst others. Although I wouldn't say that a desire to work in gun making influenced my decision to become an engineer, however I would say that I hoped one day I would be able to work in the industry.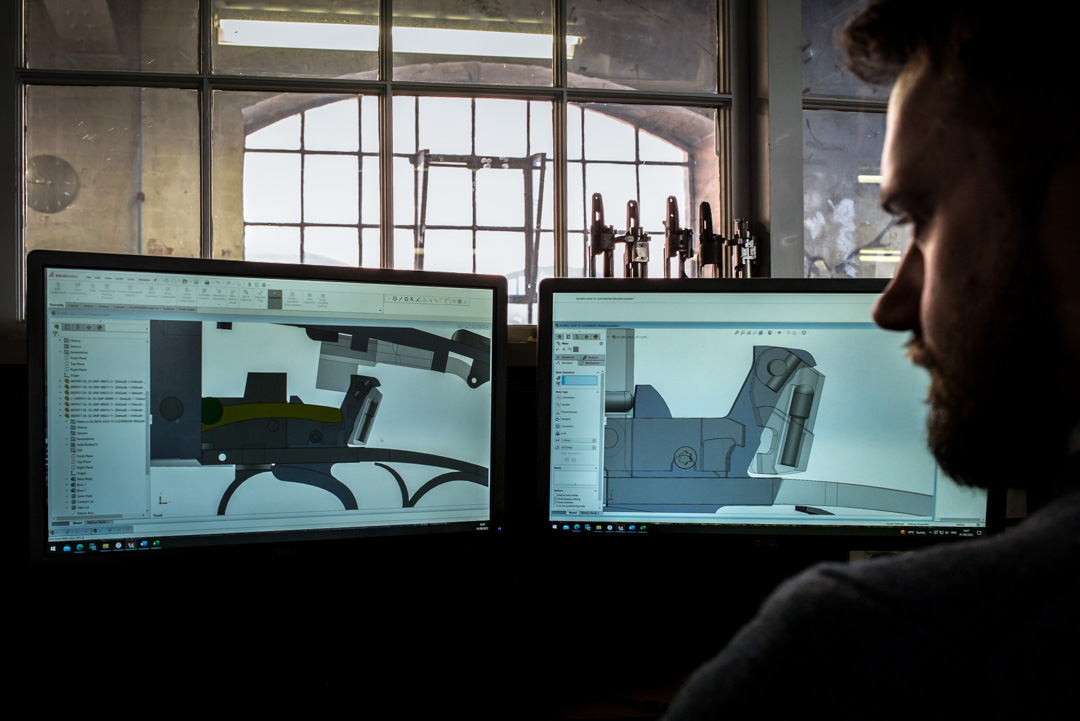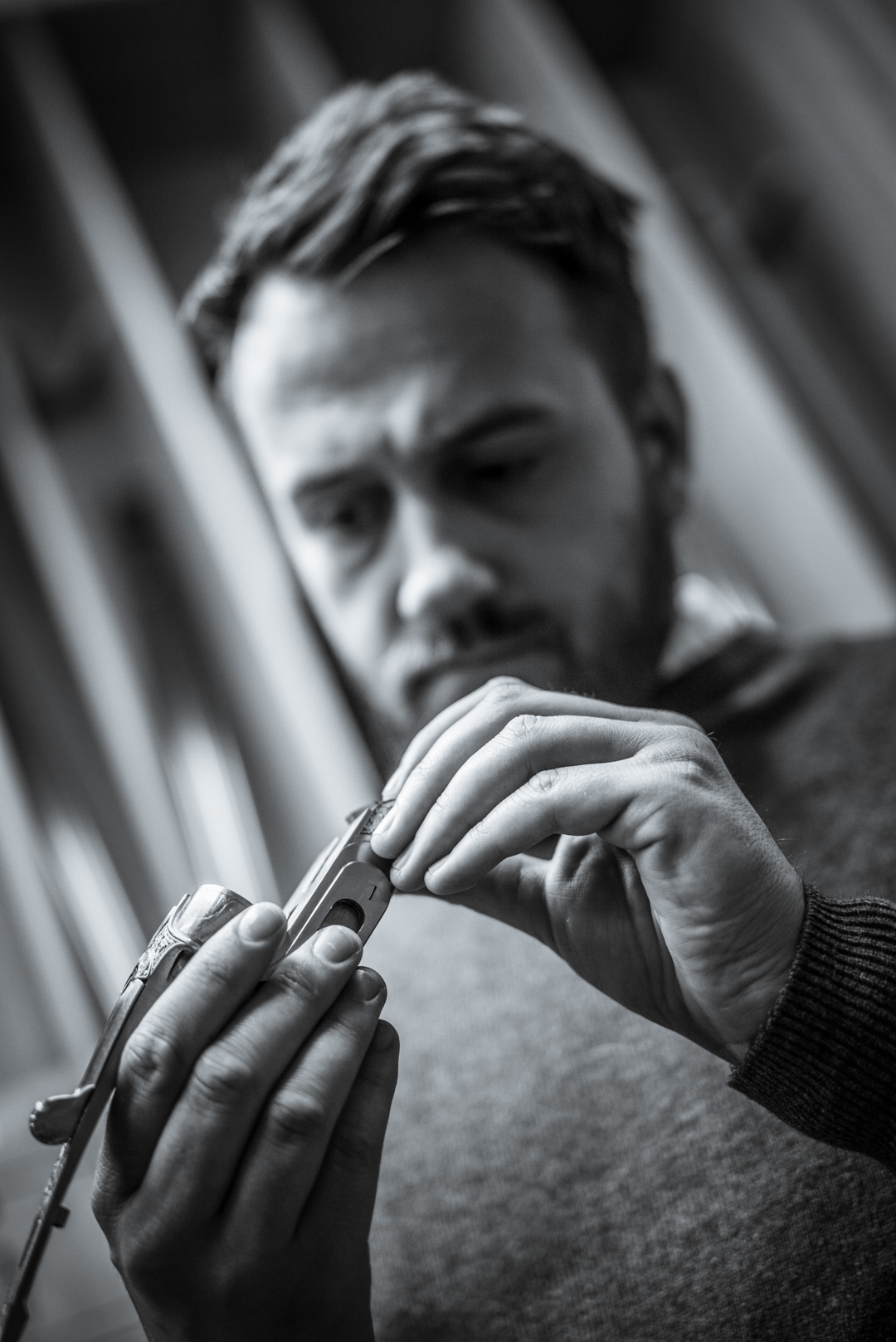 Who inspired you to enter the gun & rifle industry and how did you end up working for Westley's?
I've had an interest in shooting ever since I received my first Air gun which belonged to my father when he was a boy, a BSA Meteor Mk1. My grandfather was also an avid hunter whose stories I remember from when I was a child. He was stationed all over the world as a British army officer and one story in particular grabbed my attention. He was hunting in the Malaysian rainforest and suddenly startled by a charging wild boar, he took a hasty shot, he missed! Subsequently managing to drop his rifle in the panic, he was forced to climb a tree to escape and the boar didn't allow him to leave the tree until the following morning. I think this story and many like it fermented my interest in guns, rifles and hunting. As for how I ended up working for Westley's, it would seem that fate would lead me to the company after a chance encounter with the Westley Engineering machine shop manager Andy Hudson. It's one of those stories which would never have become a reality without numerous things happening in the exact order in which they did.
Who would you have counted as mentors in the field of design engineering?
I would count my first mentor as Mathew Williams, my managing director at MW designs where I worked as a junior designer. Strangely enough the firm had been contacted by Westley Richards in the past to do some computer aided design work which I would often look at whilst I was there with great interest. Perhaps stranger still this work was carried out in part by my next mentor when he worked for MW some years before. This mentor Tim Longville played a large part in my design career when I worked for him at SRS precision, a tool making firm in the Black Country. I gained much knowledge and experience working for him during my time there. It is worth mentioning there were many people throughout my career who mentored me, engineering is such a broad field they all played a part in my development, and I am very grateful.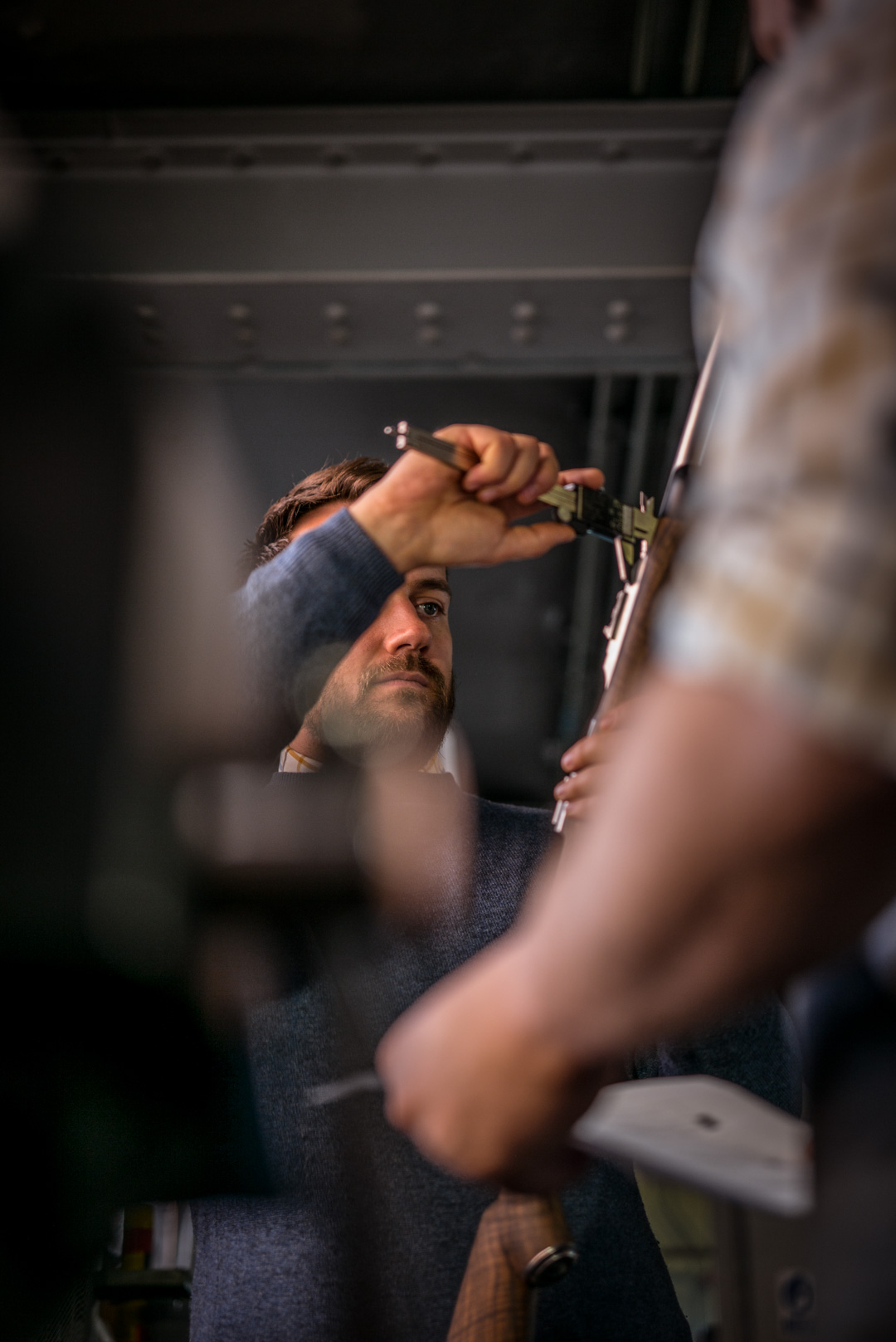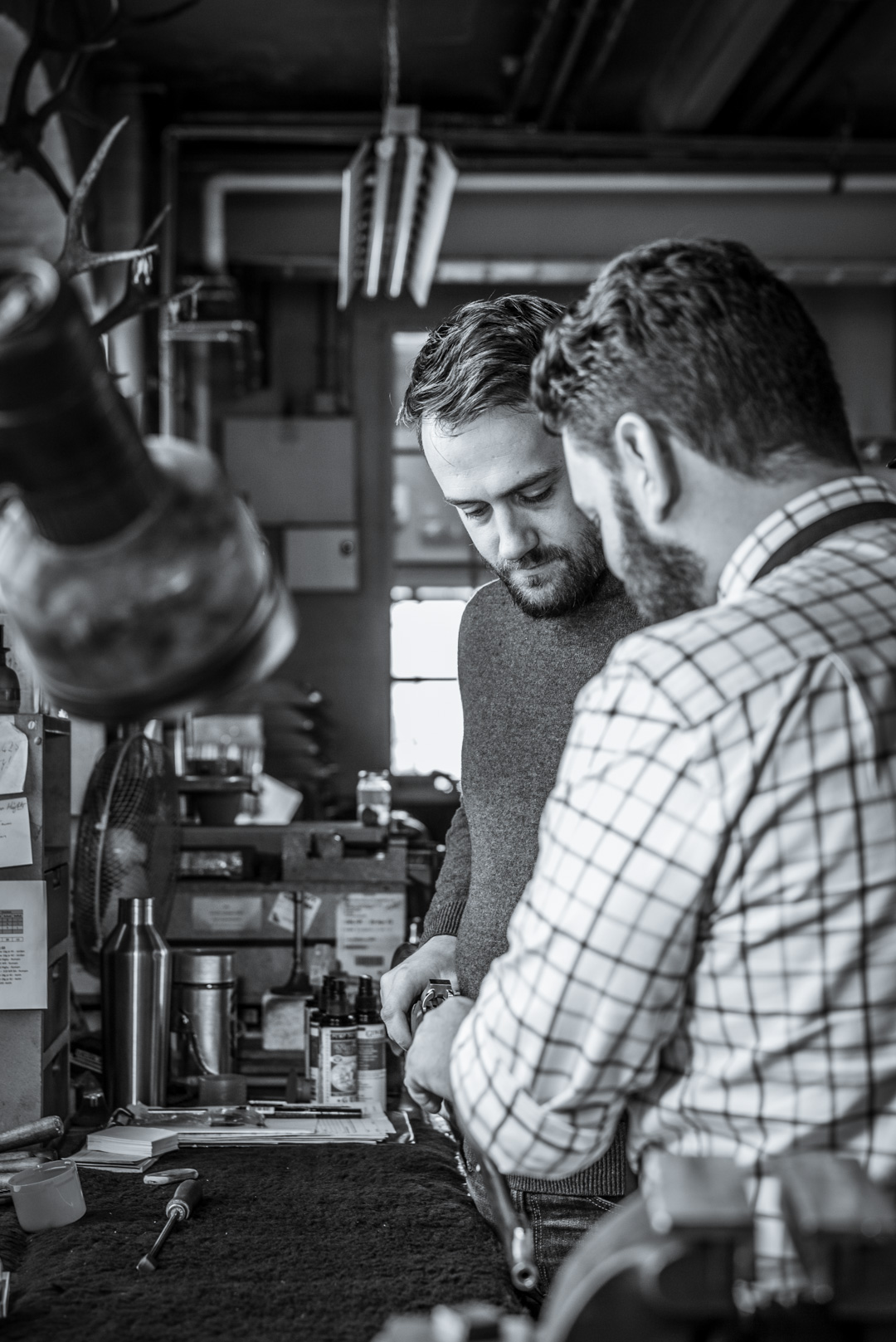 Part of your job is to figure-out, re-draw and improve heritage actions, can you give an insight into one such experience?
The figuring out part is interesting, honestly this has taken place over many years. The difficulty is in understanding not only how the guns work but how the parts are made, put together and used in the field. It's not so much a singular instance but an ongoing process. Concerning the design, I'll talk about the drop lock as it is what we are most well known for. When I had my interview with Simon Clode, he was adamant that the gun should remain true to the archetype, he impressed upon me his wish to focus on the nuts and bolts so to speak, purely the engineering. As a result, many improvements over the last few years have been focused on manufacturing and quality not necessarily things you may be able to see on the surface. As you mentioned, re-drawing or "detailing" which is a painstaking process of laying out engineering drawings, dimensioning and tolerancing every component has been taking place. Myself and also more recently my colleague Mark Bennett who joined the company in 2019 have made this our main goal for completion.
How many actions have you designed/re-engineered?
To date I have reworked at least ten of the more commonly ordered drop lock rifles and shotguns. These changes have been slight in some instances and major in others, however the changes have encompassed every area of the design from barrels to furniture, springs to pins everything that makes a Westley drop lock.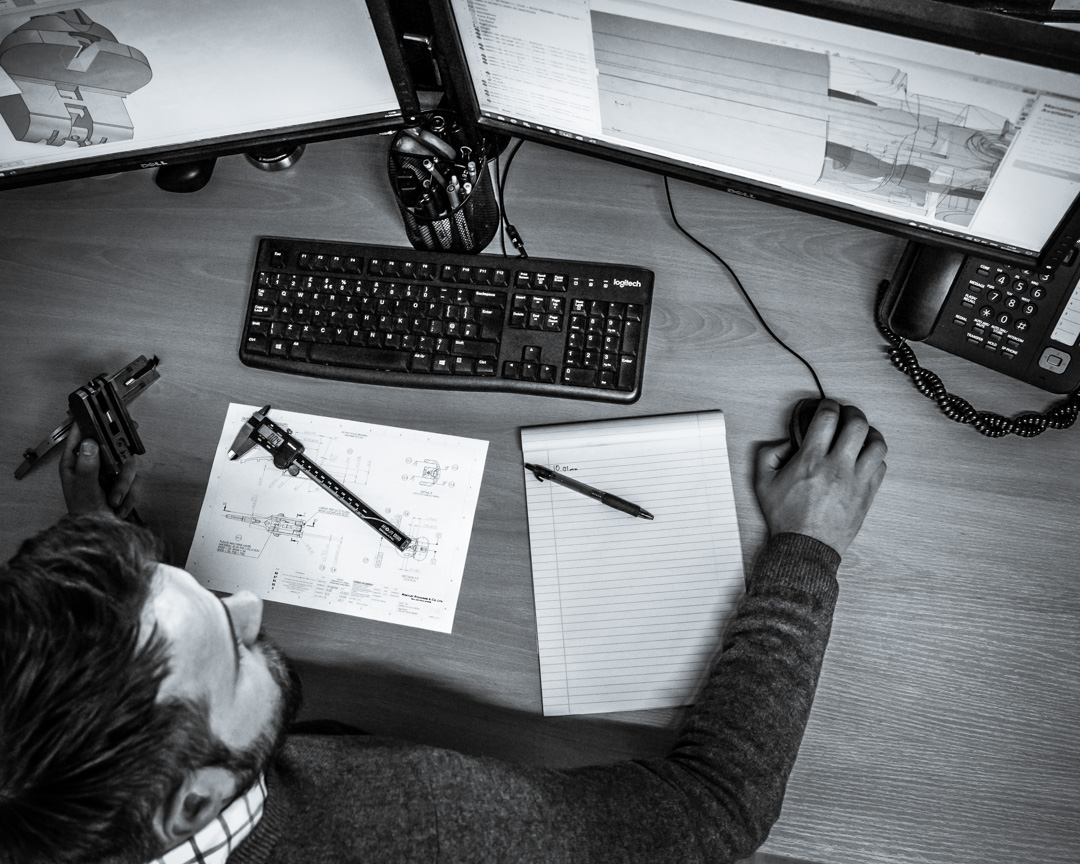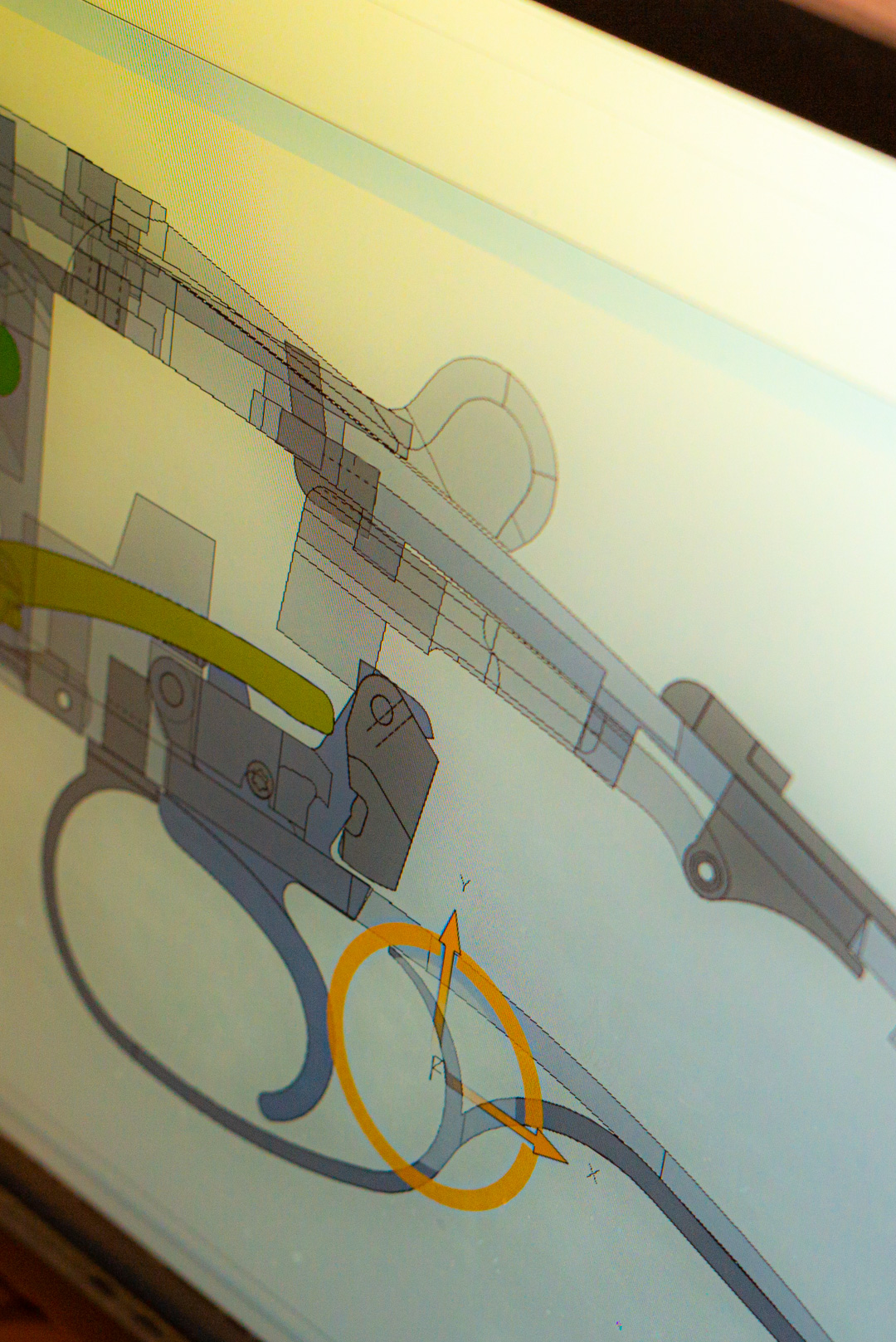 What are the greatest challenges a Design Engineer faces with gun manufacture?
Gun making is such a broad subject and, in many ways, English best gun making is unique compared to high volume sporting guns or military weapons. The familiarity you need to possess of different designs and their workings takes a long time to learn. The drop lock alone is the culmination of over 100 years of development of which there is much to be learned. We also make sidelocks, falling blocks, fixed lock guns and bolt rifles which all require unique knowledge. For sporting rifles and shotguns in particular the range of cartridges are numerous and they all have their own qualities, which are unique to them and affect the design. All this knowledge needs to be understood; it's easy to inadvertently change something which has been designed a certain way for a reason you may not understand, and you make a mistake. Some knowledge has also been lost to us and needs to be re-discovered. When we make changes or try to improve the designs it must be done with great care with all due consideration and without error. This is the challenge.
What do you most enjoy about the role at Westley Richards?
New projects are what I enjoy the most, designing a new gun or working on a custom order for a customer. These projects allow for the most amount of collaboration between all the different highly skilled people here at Westley's. The satisfaction of seeing a project realised is very fulfilling.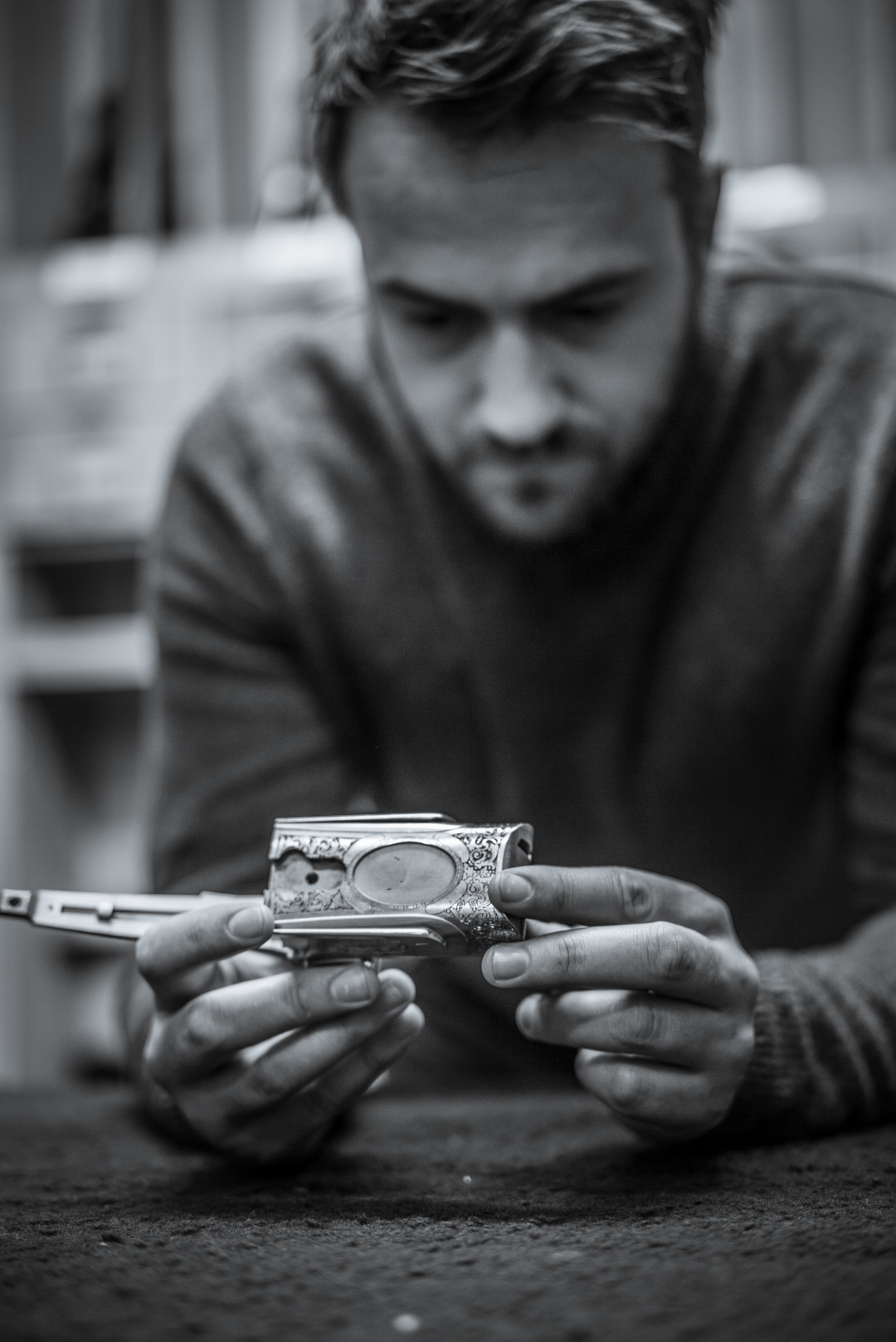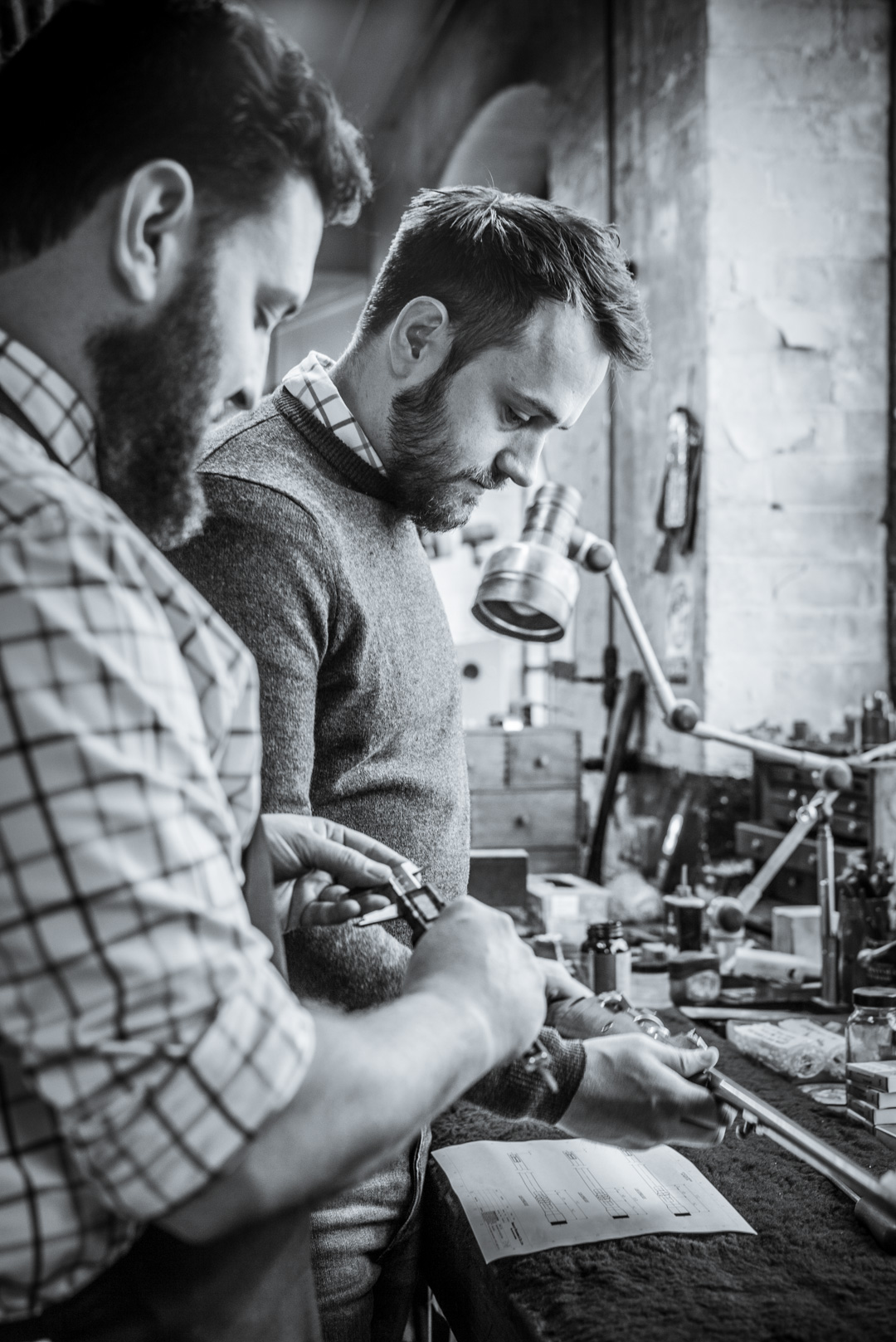 What advice would you give to any young person interested in firearm design and manufacturing as a career?
Firstly, I would advise anyone interested in engineering design as a career to take the advanced apprenticeship route with a degree. Nowadays with such a competitive job market both academic and practical skills are very desirable. I would advise to do this apprenticeship with a good company and make as many contacts as you can in the field of engineering, it was in fact one such contact that led me to Westley.
Tell us about your involvement in the new '450-400 Sidelock Rifle' that is soon to be completed?
This was a very special side lock project for a customer which was designed and manufactured in house. The double rifle utilizes the back action side lock design and features Westley style lever work. It is to be an exhibition gun which is to include ornate hand engraving and hand painted enamel inserts. My involvement was to design the full kit of parts to be made by Westley engineering and also help with the guns ongoing development. This was my first custom design project and it took months to complete and has been by far my favourite project to date.