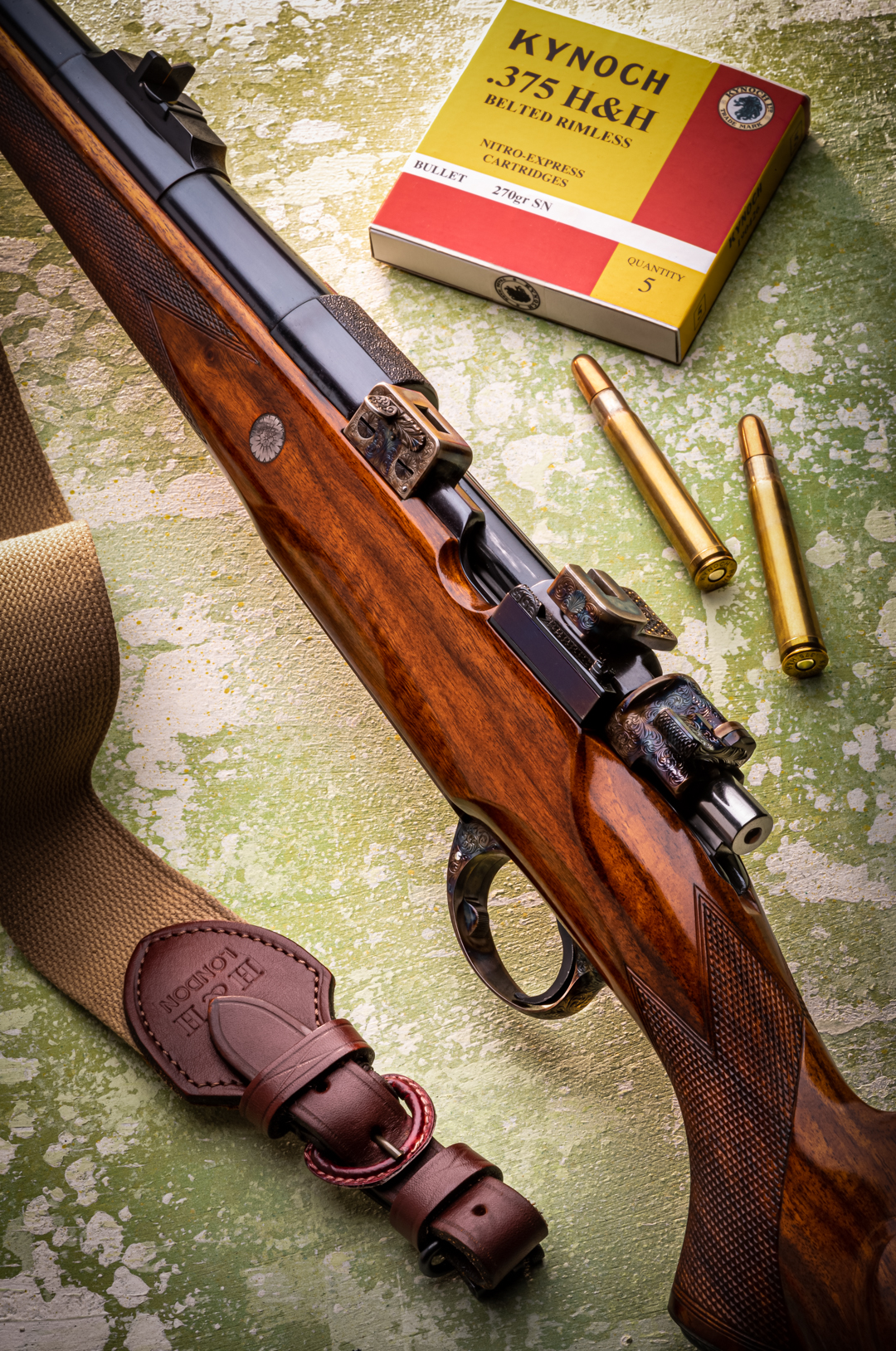 That is, of course, the Holland & Holland .375 Magnum. With a great choice of bullet weights from 235 grains to 350 grains, plenty of modern manufacturers loading for it and worldwide respect, it is difficult to go wrong if you have one in your battery. In fact, many would argue it is a 'must have' for any serious sportsman.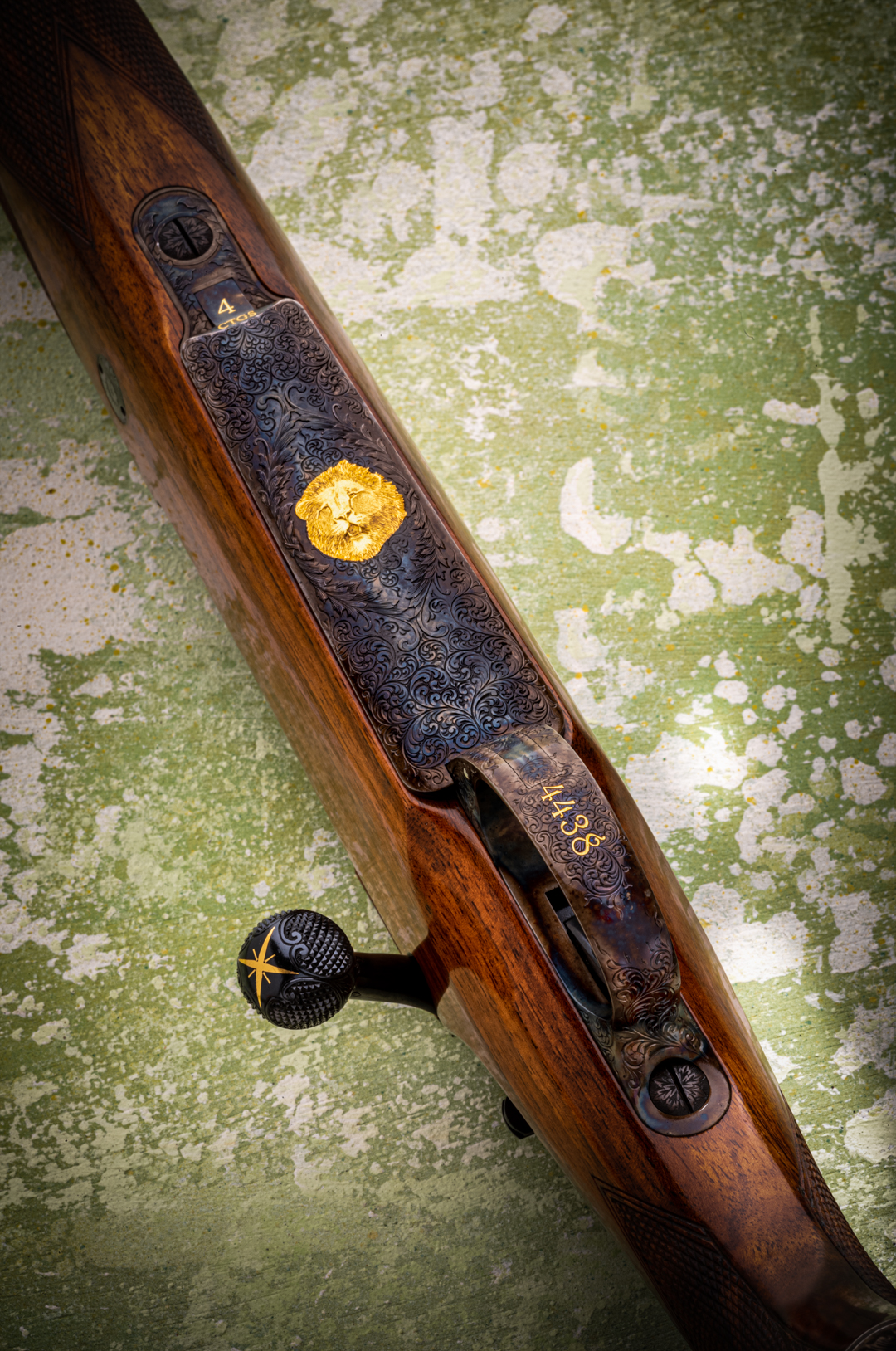 The .375 H&H Rimless Magnum has been a firm favourite since its introduction in 1912 and its success marginalised many similar cartridges that were once its rivals, such as the 9.5 x 57, the .375 Flanged and the 9.3 x 62 Mauser. With endorsements from every notable writer of every era, the cartridge has few, if any, detractors. The cliched 'one rifle for the world' can be pressed into service for anything from hares to elephants, if necessary.
Here we have a lovely example, made by Holland & Holland on a classic Mauser action, fitted with mounts for a quick-detach 'scope and beautifully finished with case colour-hardened furniture and gold detailing.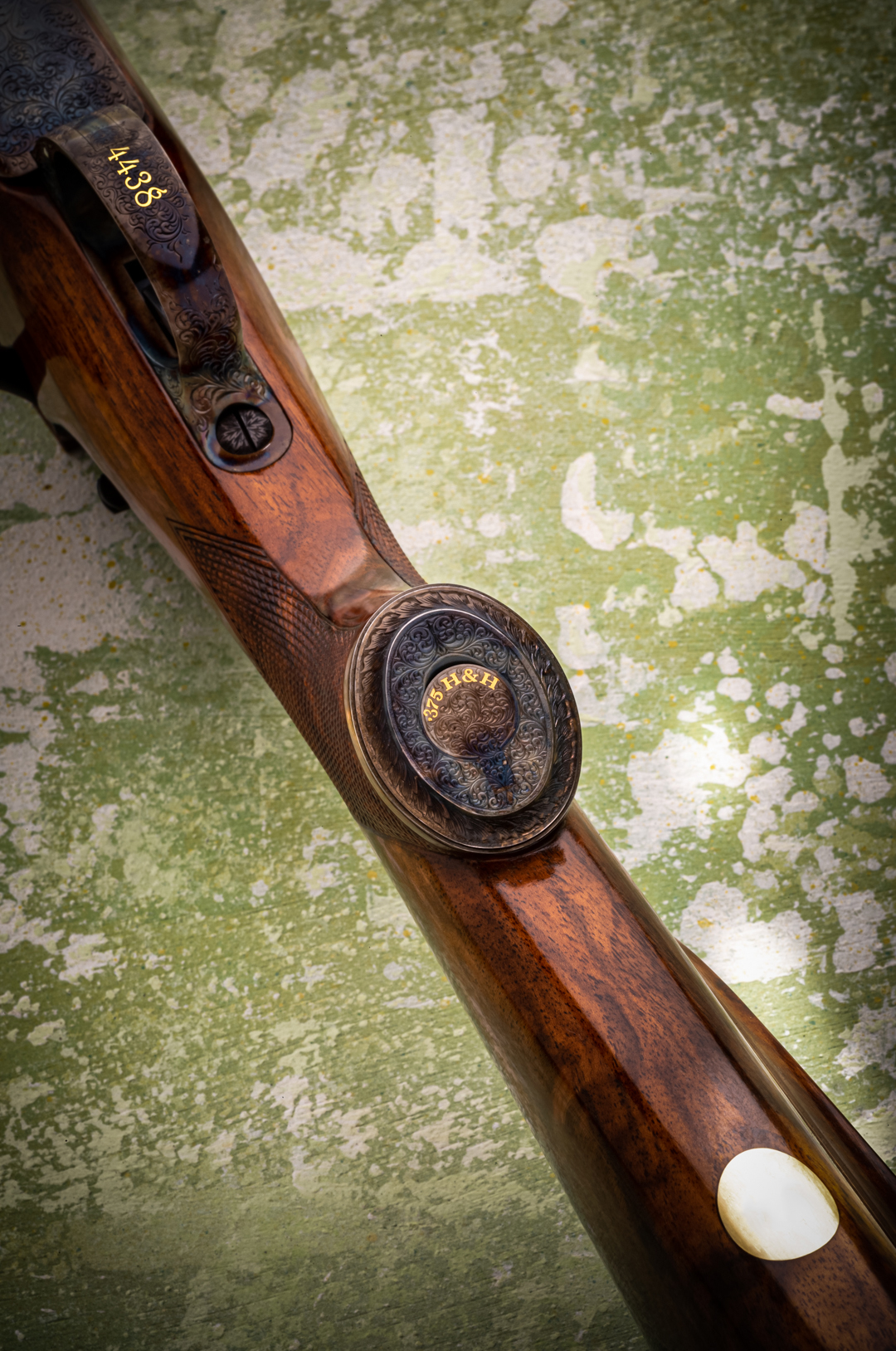 The round profile barrel is simply engraved with 'Holland & Holland, Bruton Street, London' and '.375 H&H Rimless Magnum', as well as bearing its London proof marks. With the barrel and action blacked and the other parts case hardened, the addition of gold provides a little extra glitz to an otherwise traditional finish.
This includes the serial number, 4438 and some raised dots on the mounts. The black bolt handle is finished with a gold-inlay of an eight point compass and there is gold scrolling to the foresight shroud.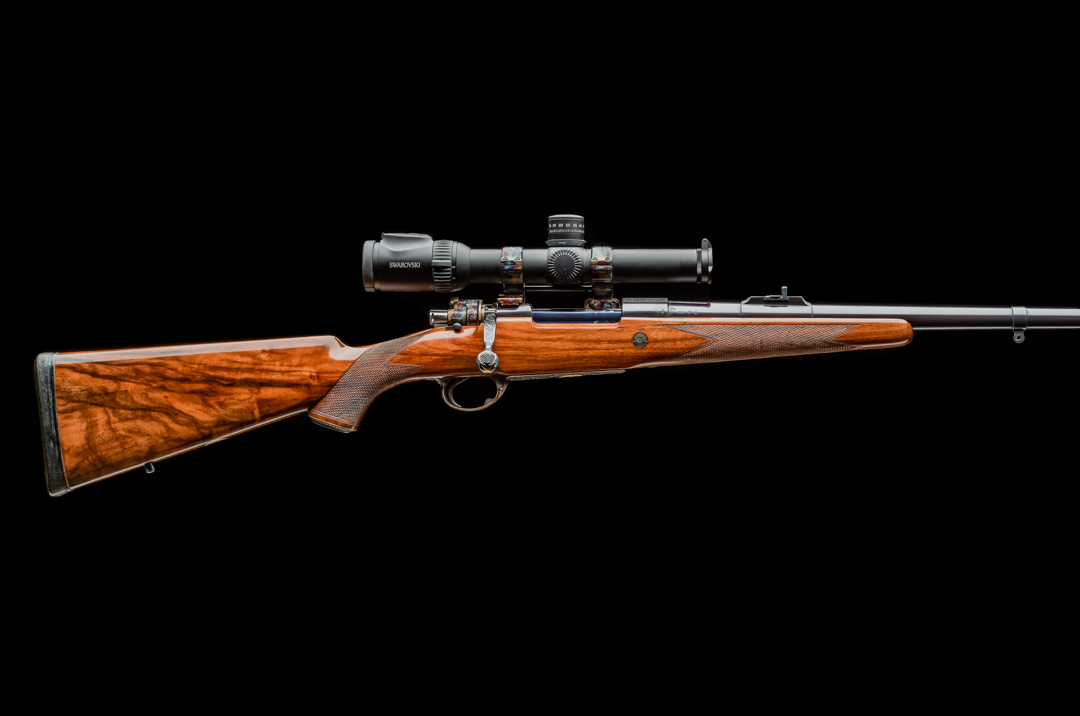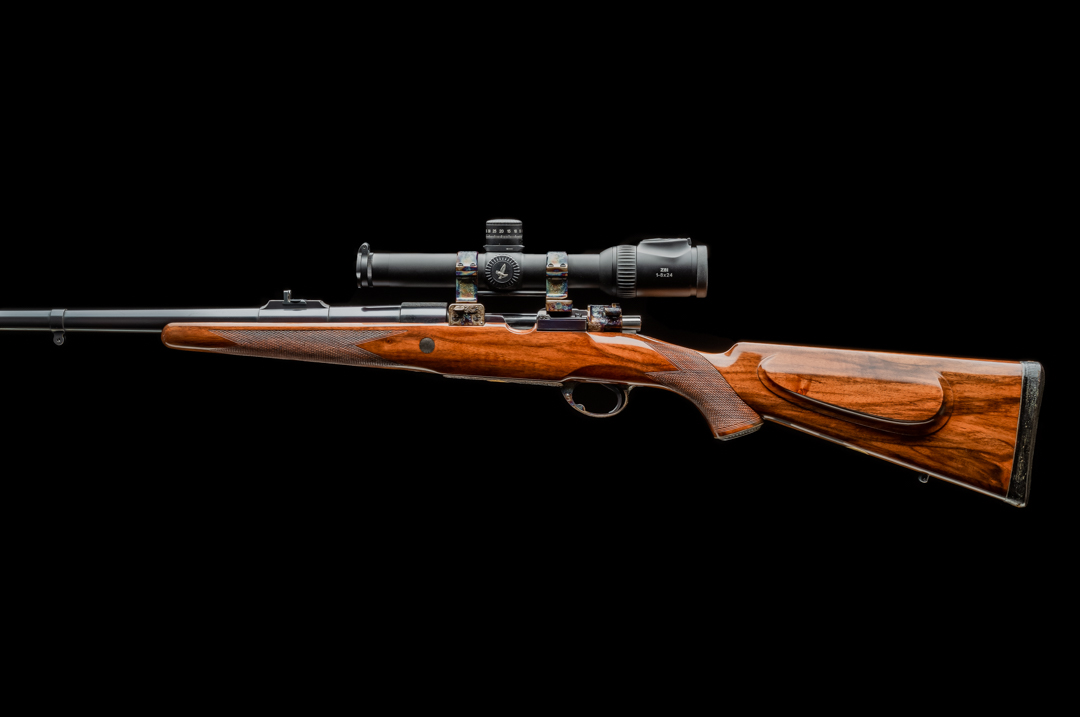 The ramp rear sight is set for 100 yards, with a further folding leaf set at 200 yards. Generally speaking, the .375, loaded with a 270 grain bullet, zeroed at 200 yards will be 2" high at 100 yards and 8.8" low at 300 yards.
The magazine floor plate carries the information '4 Cartridges' and the major feature; a lion's head. All this is surrounded by high quality relief-engraved scrolls. The grip cap, with trap, is the recipient of the final gold touch; '.375 H&H' inlaid into the steel.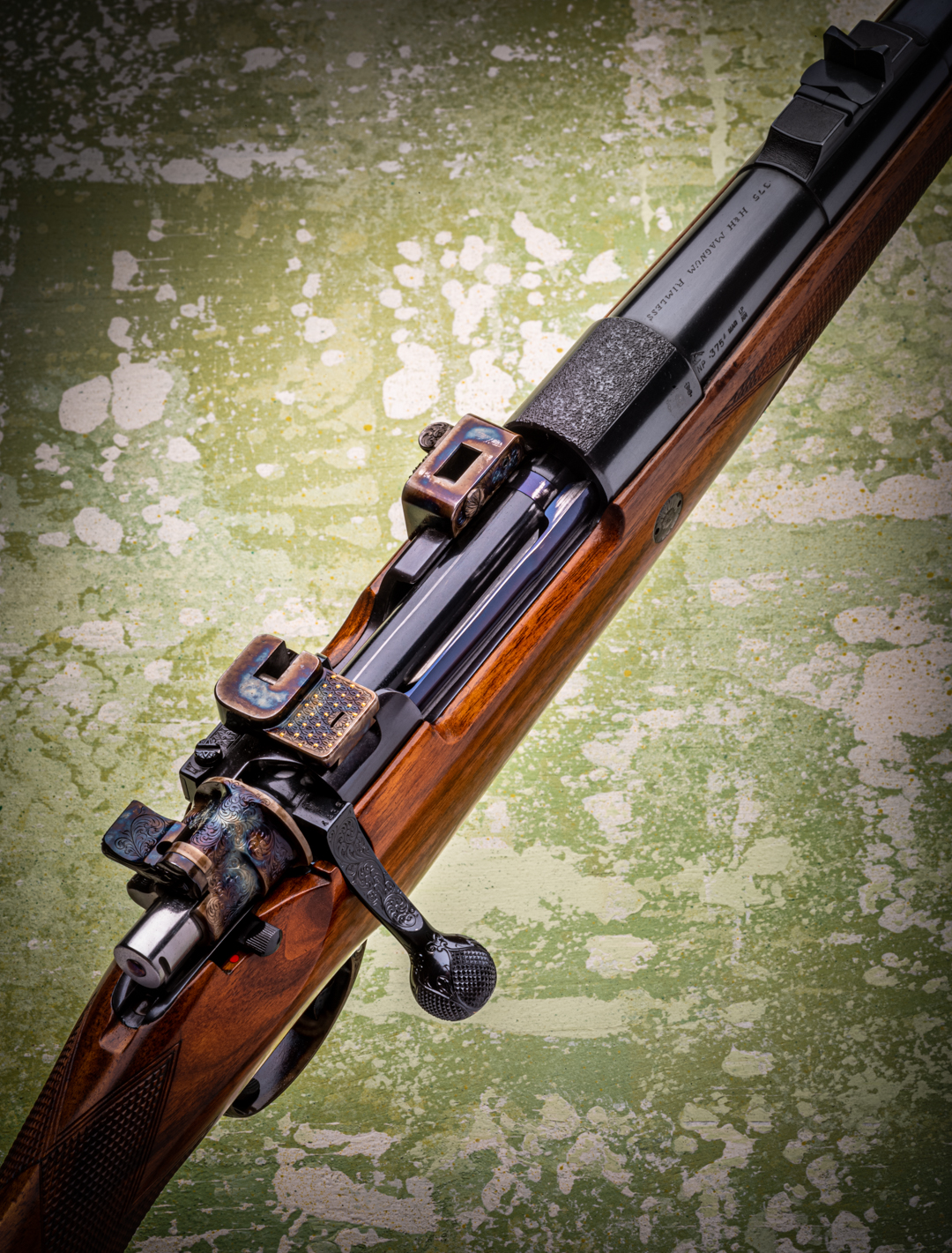 The stock is a pleasant shade of amber, with more figure from grip to butt sole, with a glossy finish, which is in very good order. Appearing little used, with just minor wear to the blacking on the bolt, this rifle also shows no sign of having been fully dismantled. All screws and pins are perfect and align correctly and the chequer is un-marked and dirt-free.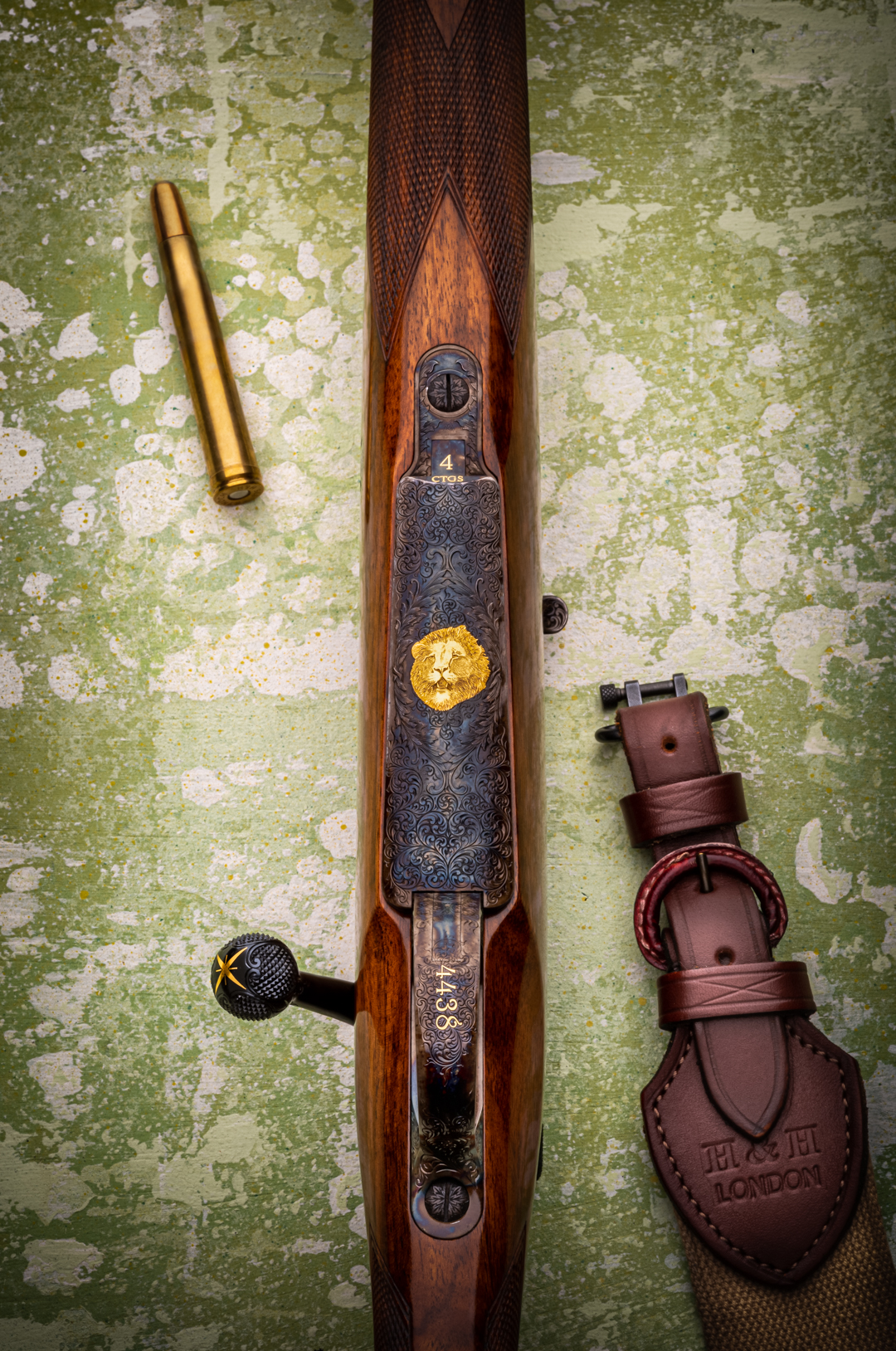 The current new price for a basic .375 H&H magazine rifle from the maker is fifty thousand pounds. Something like this, with its special engraving and gold inlay, would cost ten's of thousand of pounds more.
It is ready now, has nothing not to recommend it and just needs someone to attach a sling to the swivels and shoulder it where the campfires burn into the night, the stars shine bright and the lions roar.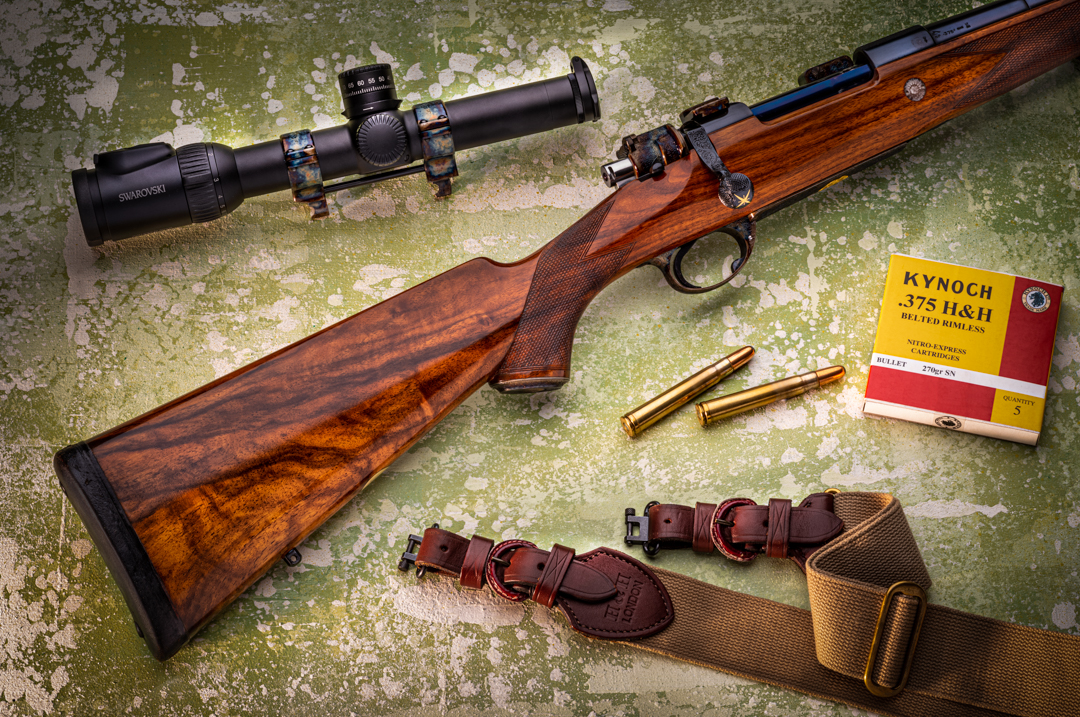 To make that even more tempting, the sling, the Swarovski 'scope and all the other factory-supplied accessories come with it, in its aircraft-grade travel case.
https://www.westleyrichards.com/usedguns/view/rifles/1662471355-holland---holland--375-magazine-stalking-rifle/