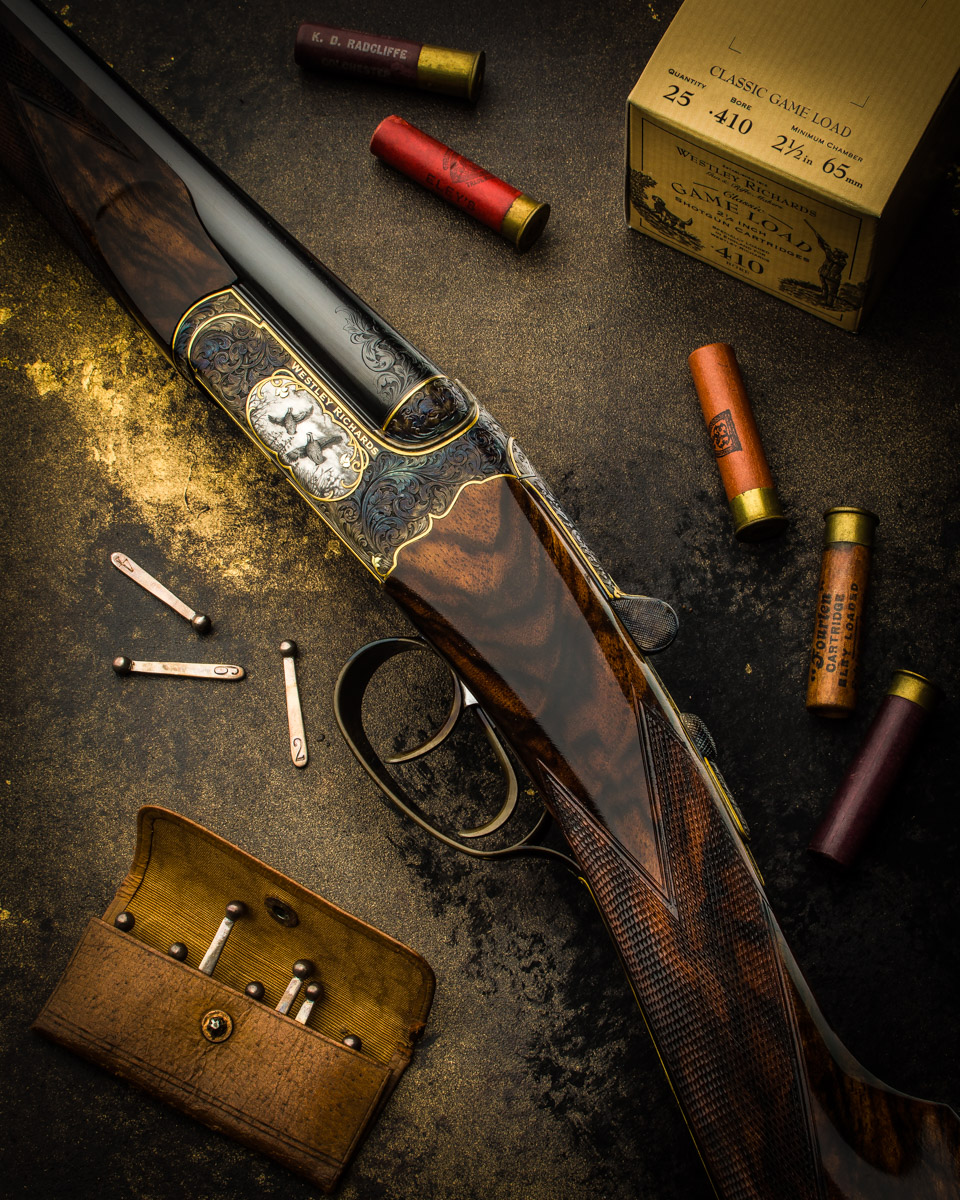 Beautifully engraved with Bobwhite Quail scenes, the gun was fully case colour hardened and then the two game scenes carefully brushed off to highlight the detail. The elaborate scroll with gold bordering is not something we have done for the best part of 25 years now and this updated version reminded us just how good it can look on a small frame scroll back action.
Once again the gun is stocked with a fabulous piece of Turkish walnut which has stunning figure and depth of colour, unquestionably complementing the full case colour hardening.
We are now about to hit the show circuit in the USA and very much look forward to meeting with our clients both old and new, perhaps discussing that special little gun that you are sure is missing from your armoury!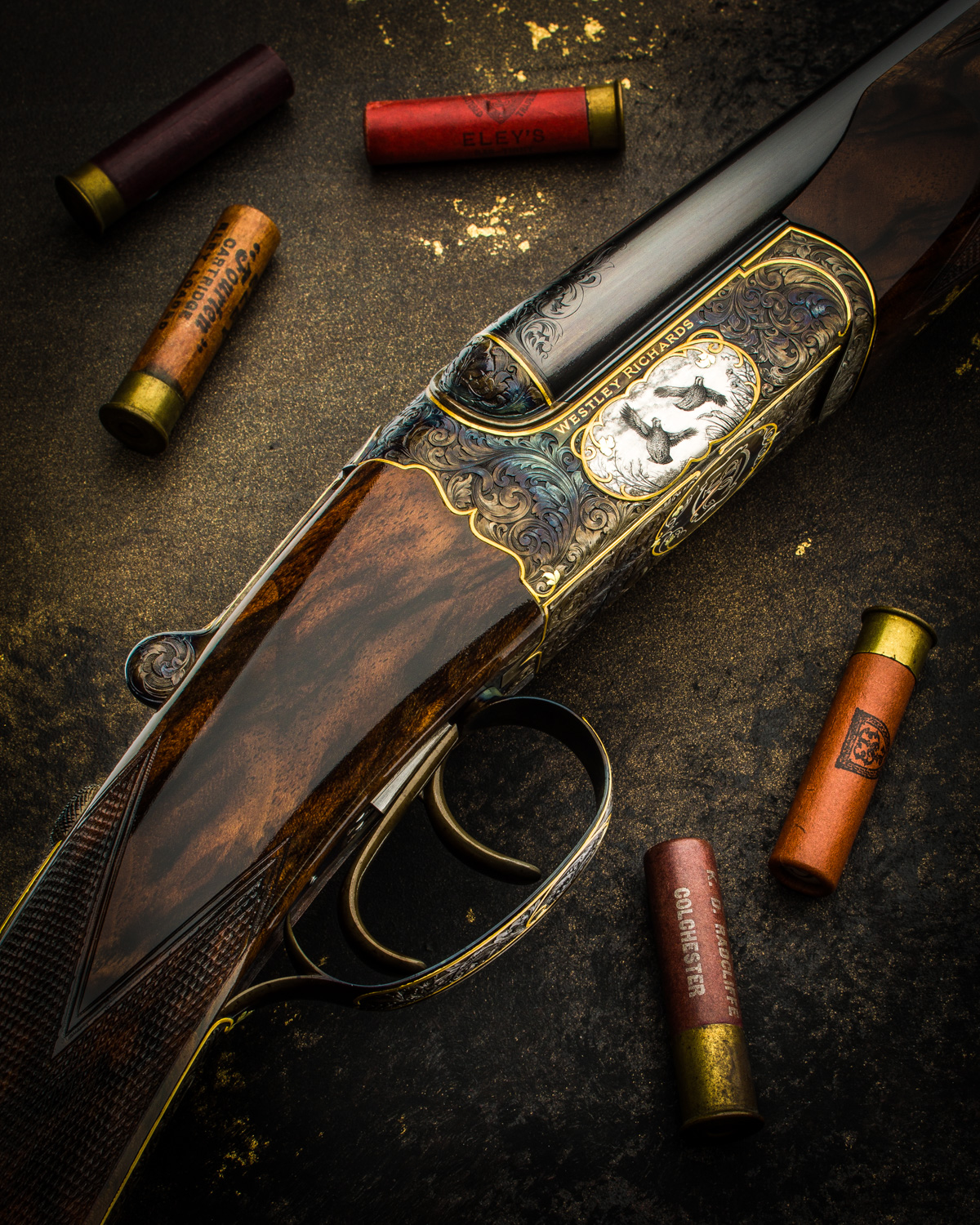 Delicate Bobwhite Quail game scenes decorate the action sides.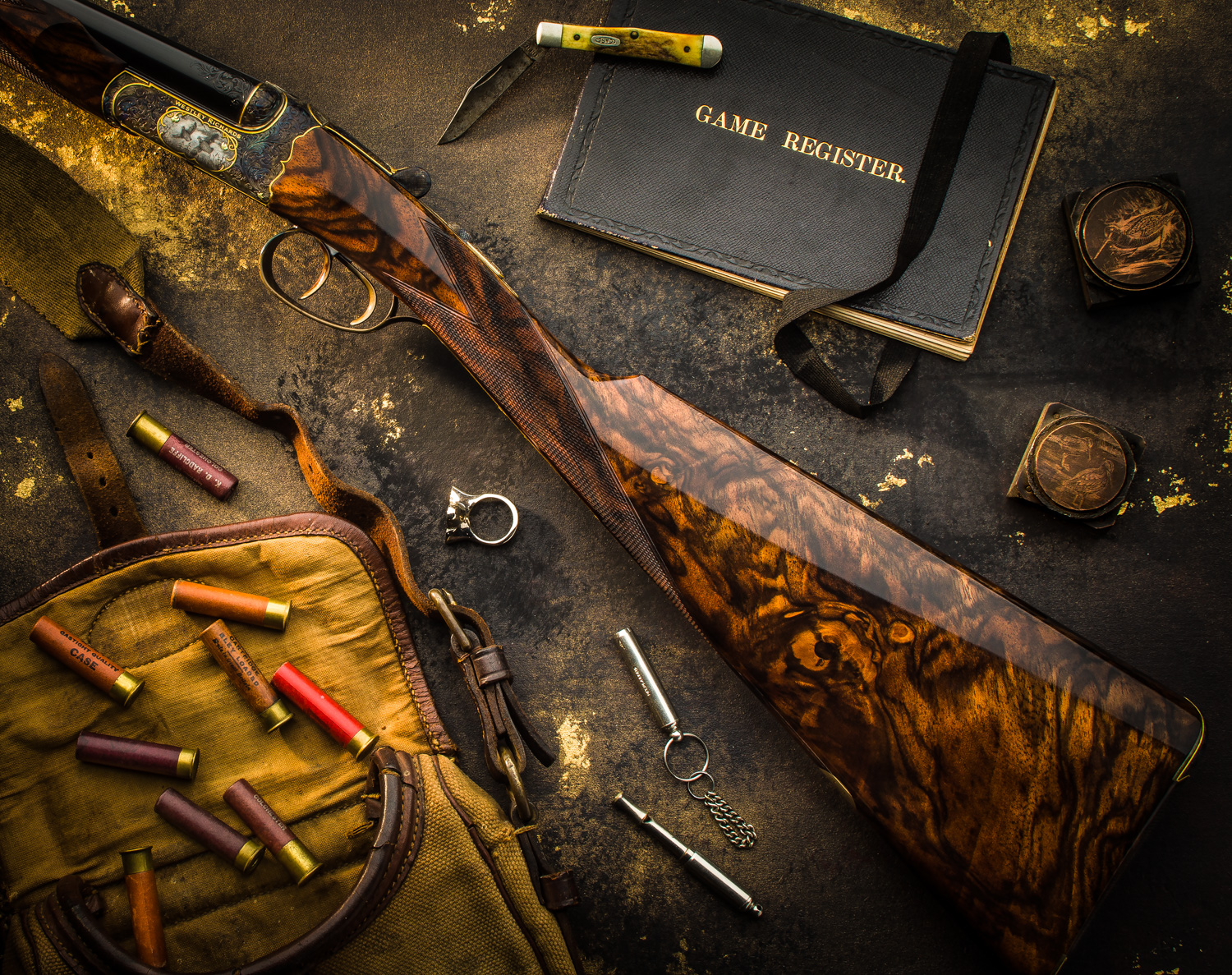 Stunning Turkish walnut complements the case colour hardening.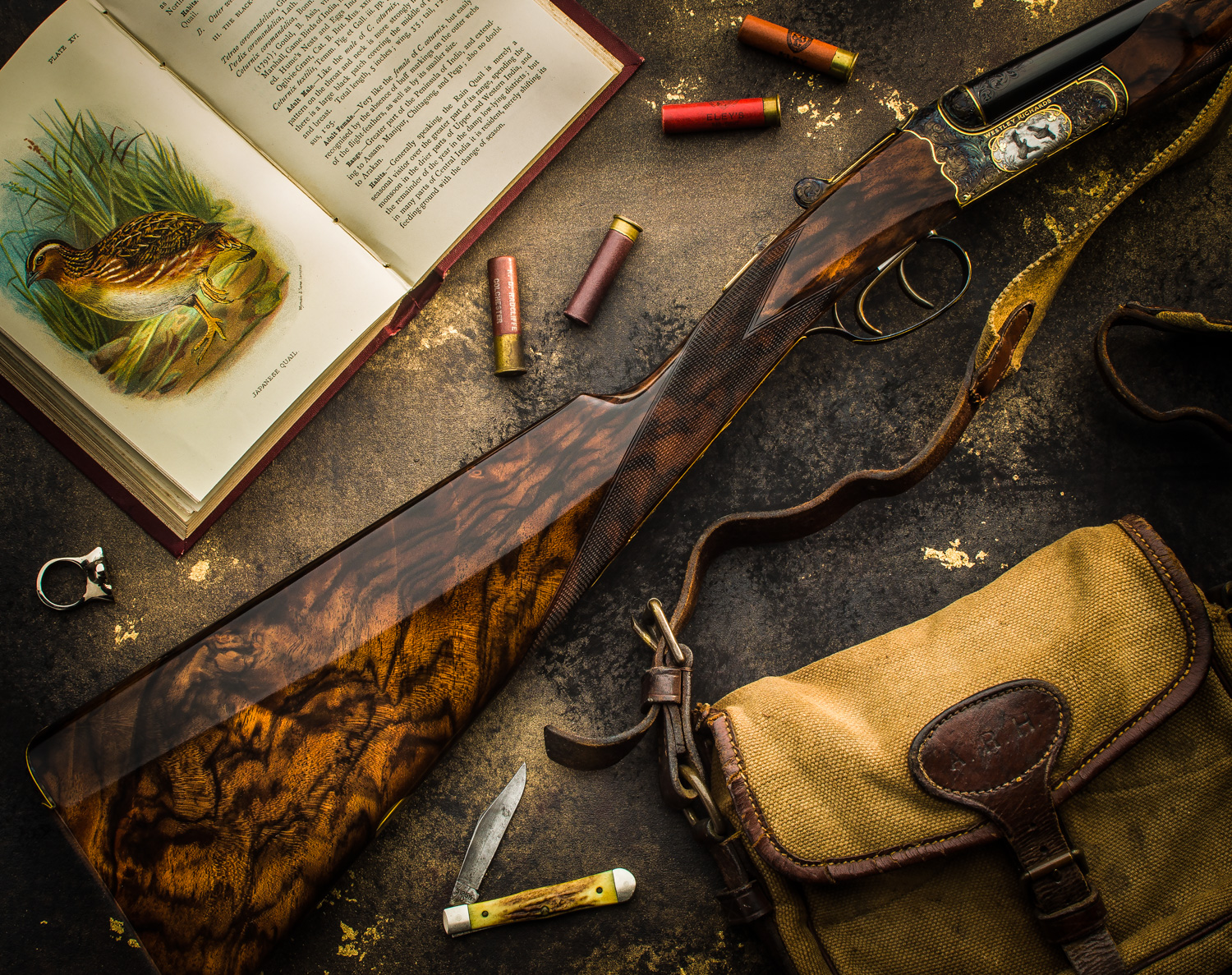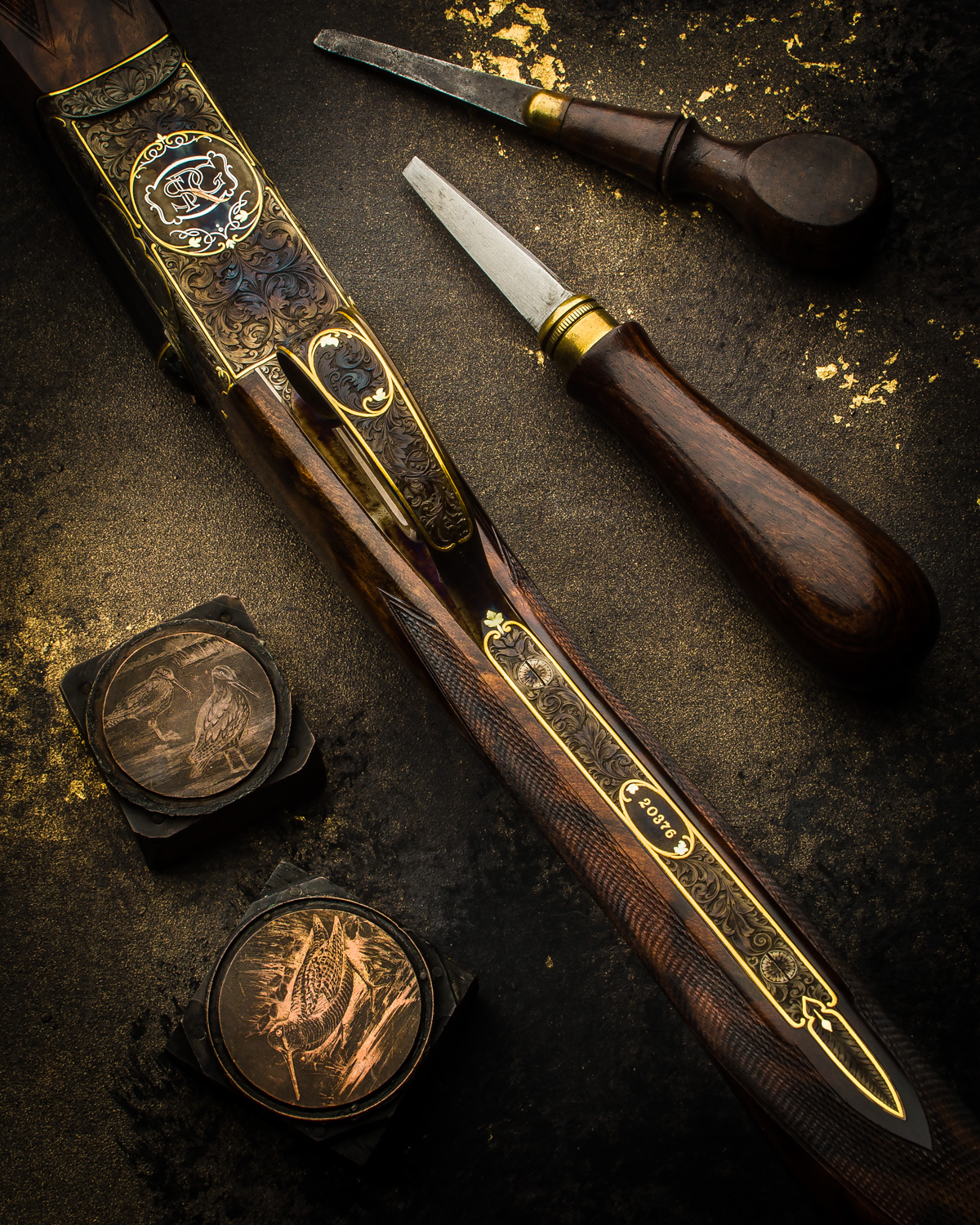 Full case colour hardening.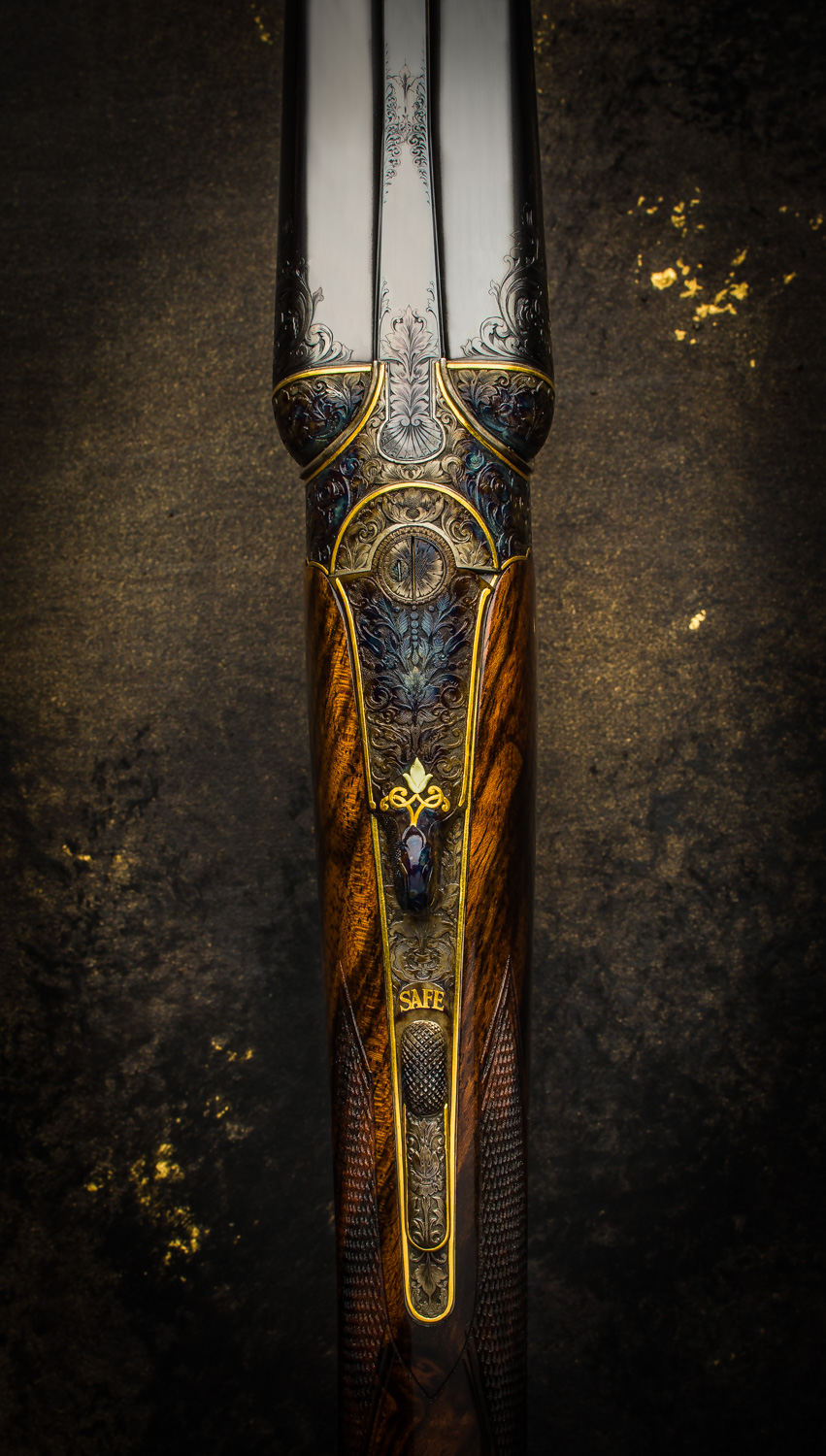 The devil is in the detail!