I first met Danny McCallum in 1987 at the Safari Club Convention, at that time he was working alongside Robin Hurt who had sold his operation to TGT and was serving a 5 year handover. Danny was the hard living Professional hunter and I was a hard living ex professional oil field diver, we had quite a few things in common! The following year we were the guests of the Italian Safari Club chapter hosted by Stefano Ricci, a memorable affair where we cemented a friendship which has lasted many years.
Going on Safari with Danny has always been on my 'bucket list' so I am pleased to have ticket that off (for the second time), having just returned from spending another few great weeks in the Tanzanian bush, in his company. The 'Hunt with Danny' goes back on the bucket list once it is ticked off!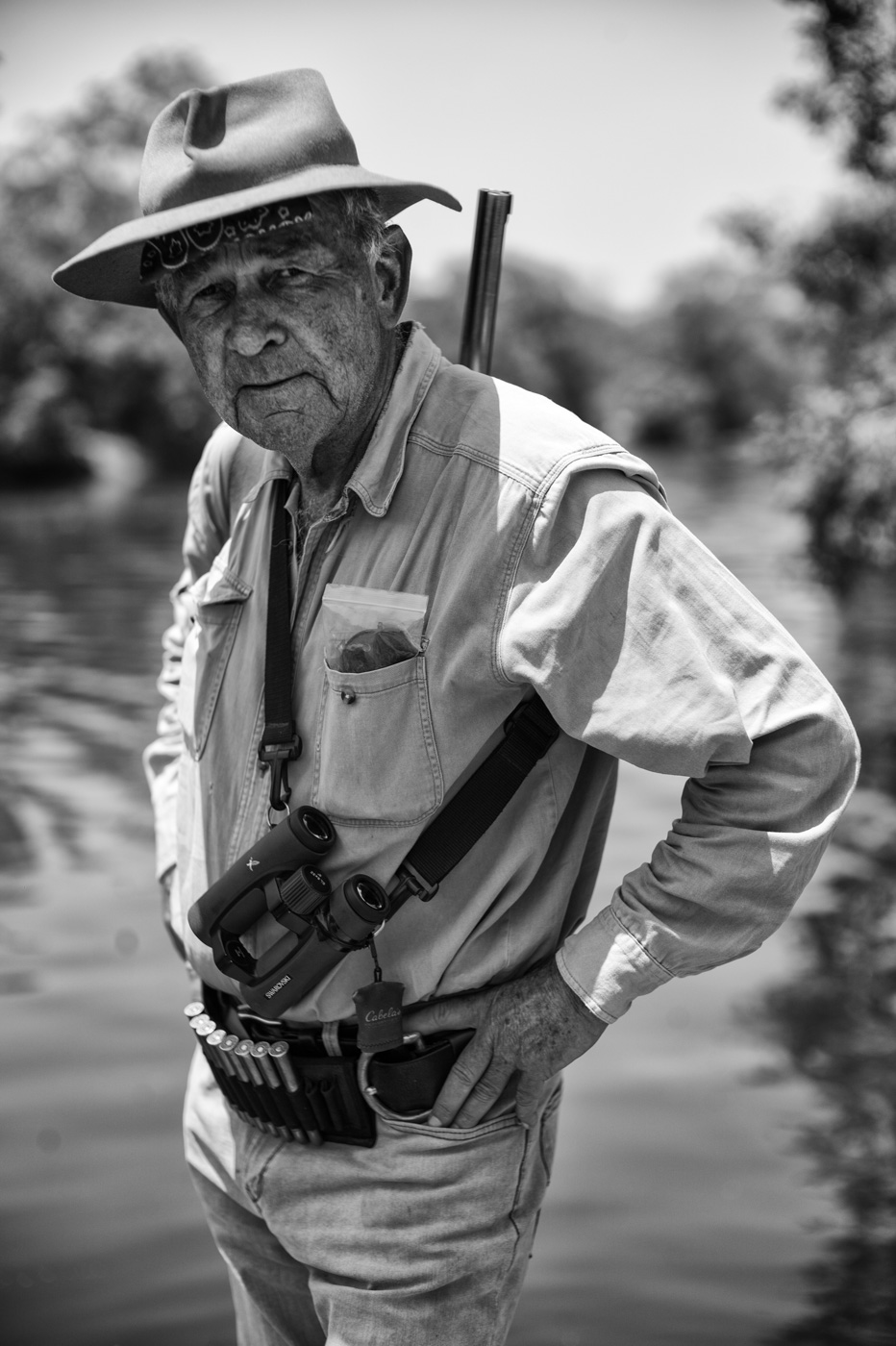 Danny during our visit to the Rungwa River in search of Hippo.
I had intended to do an interview titled "A beer and a smoke with Danny McCallum" for which I shot the photograph above but never managed to get the interview done as we diversified at every attempt. I think anyway that for those of you who want a truly relaxed safari with one of the very few remaining 'old school hunters', a third generation hunter and man who has taken 135 lbs Elephant and 54 inch buffalo amongst other things, that you should go hear the stories yourself. I can assure you it is an experience you will never forget nor regret.
For the Safari I went armed with a Westley Richards .500 double, a .300 bolt action and 3 cameras, a Leica Monochrome which unfortunately broke after 5 days, a Canon 5D Mk3 which broke on day 6 and a Leica M240 which survived the trip. I had good intentions of posting to this blog from the bush but the days were long and the satellite was slow, so it was not to be. I now look forward to posting some photographs from the trip as they are ready over the next few days.
Game Scout Edward with a brace of old 'Dugga Boys' taken with the .500 Westley.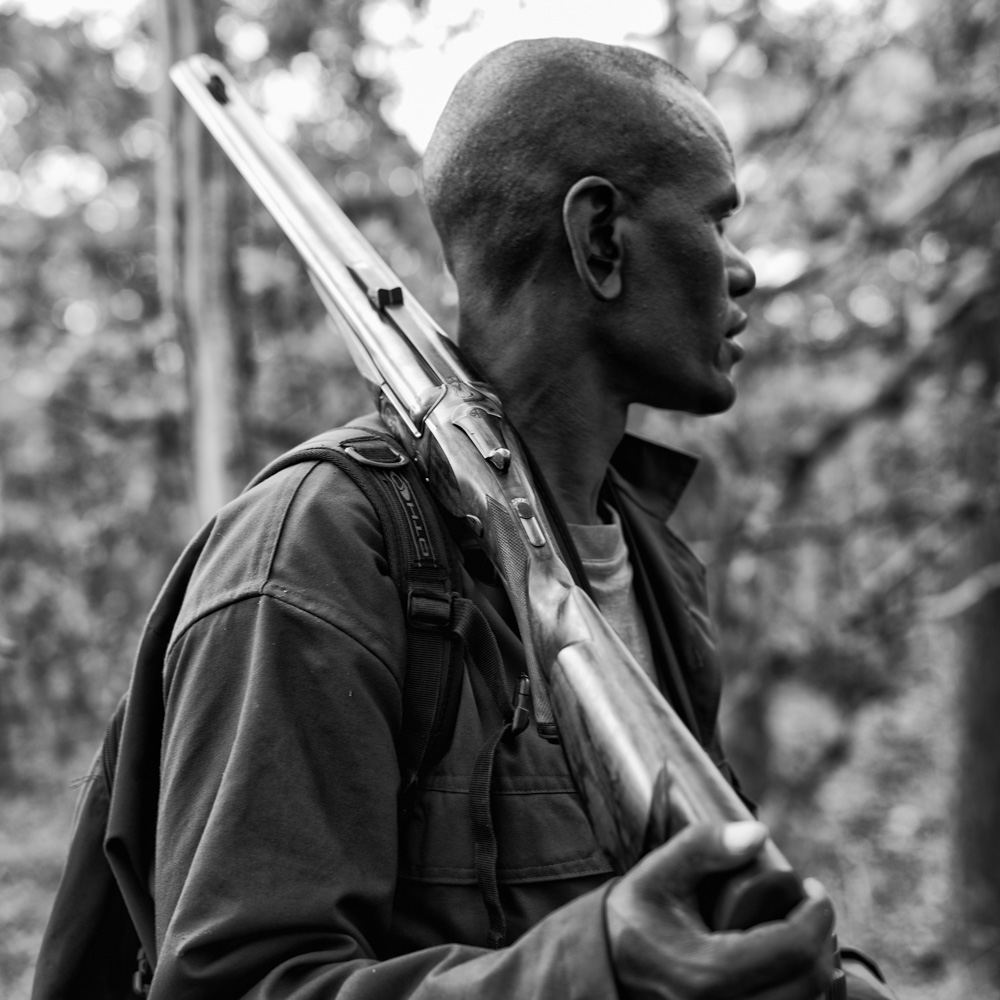 The 'Gold Name' .500 Westley Richards carried by Masai Tracker Porrit.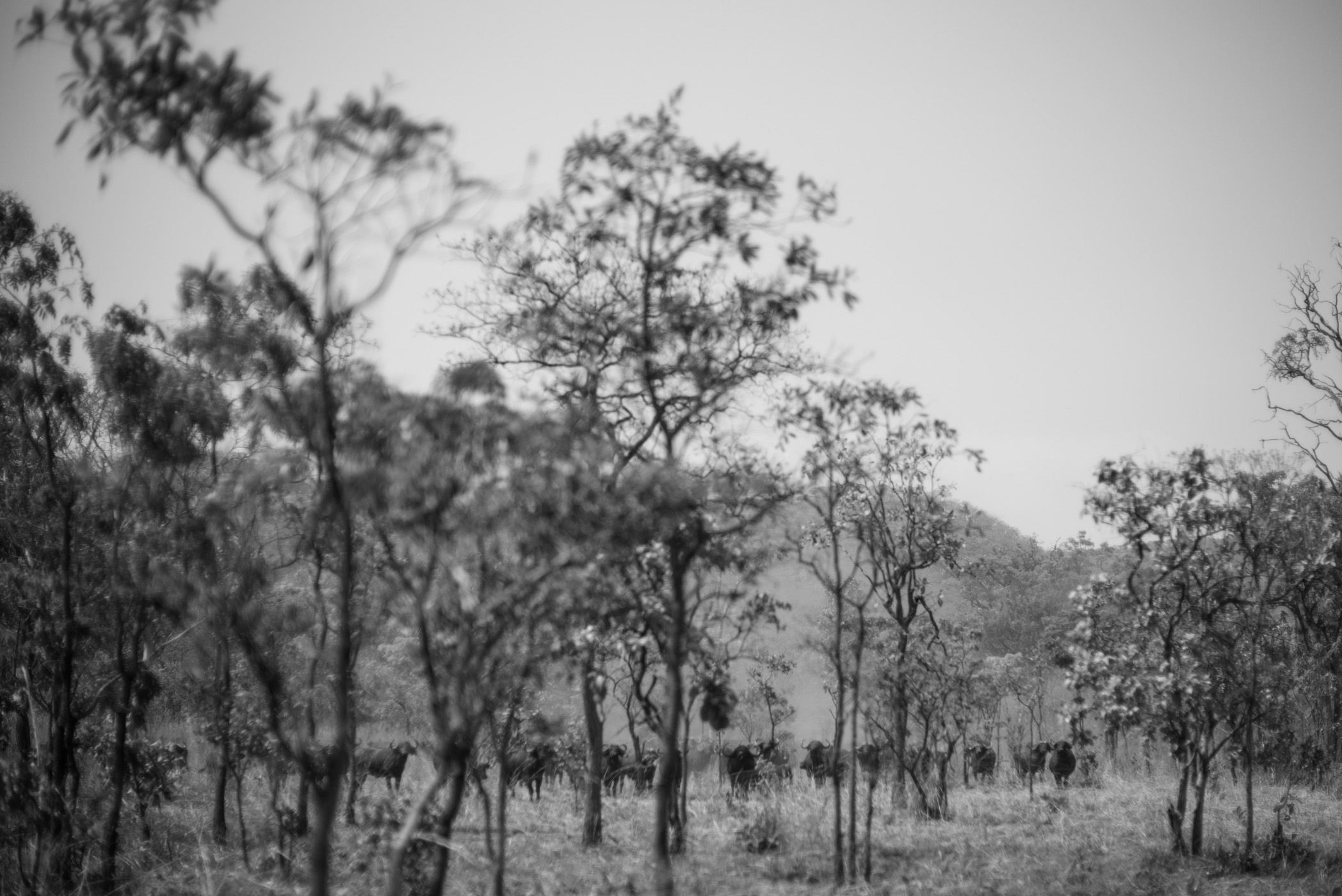 A herd of cape Buffalo