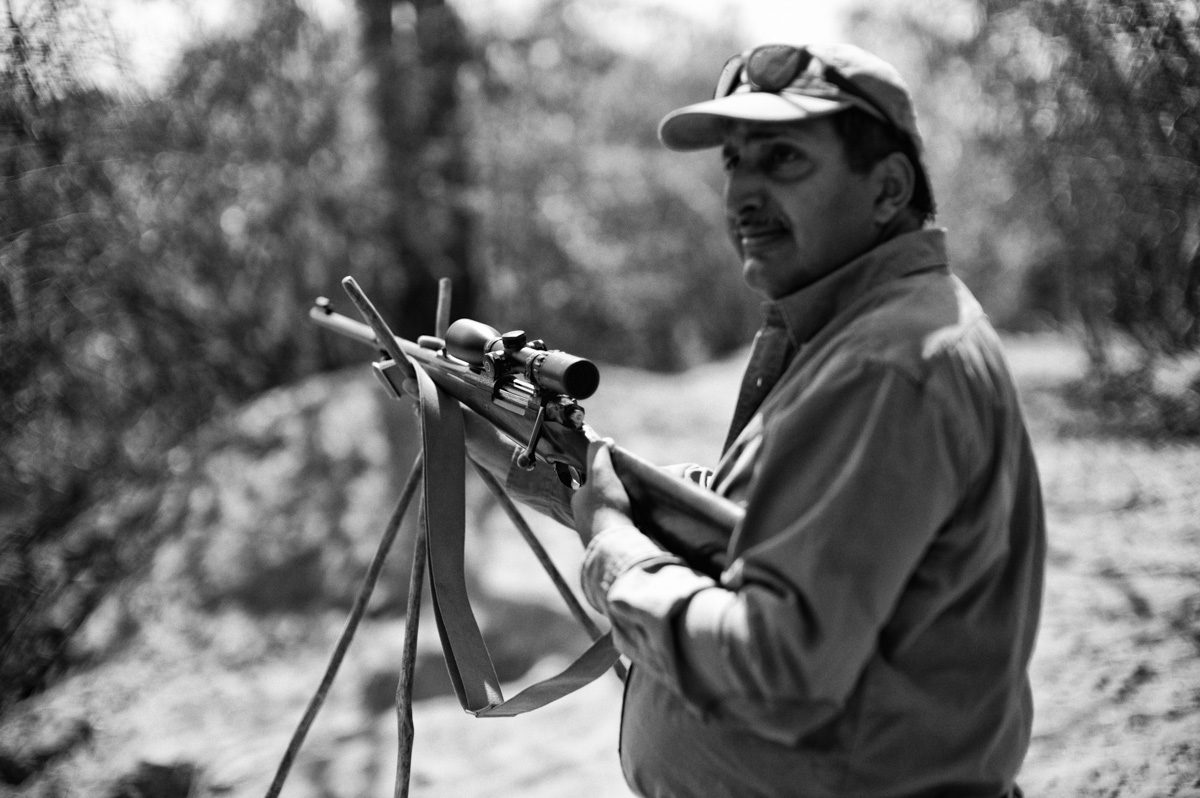 Zeroing the Westley Richards .416 at the start of the Safari.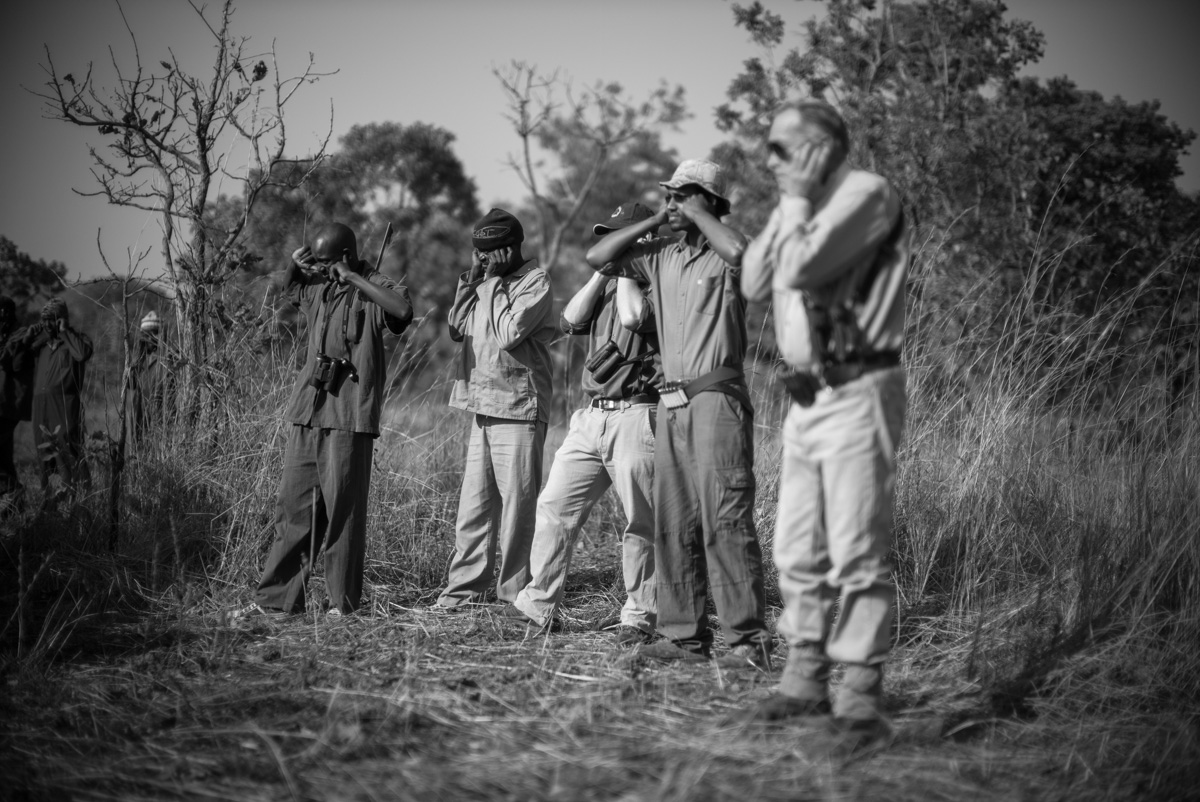 The Safari party block their ears during zeroing.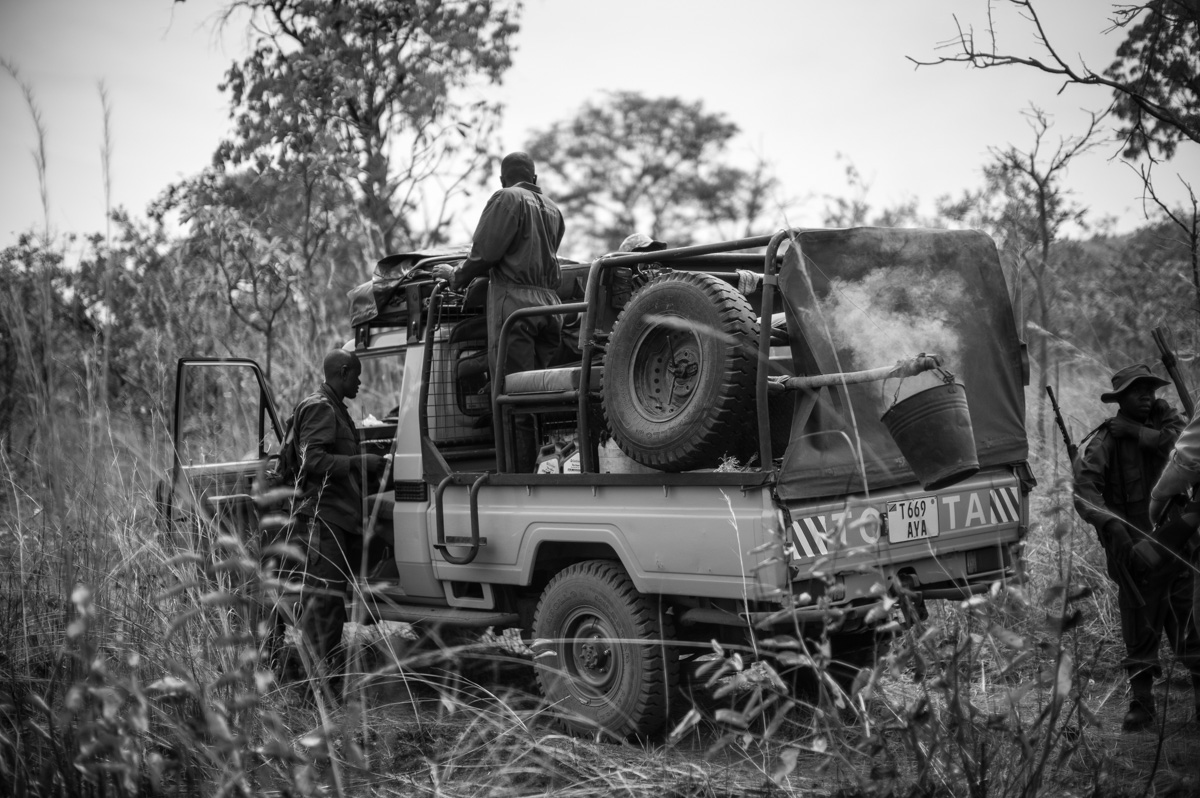 The hunting vehicle setting off with 'dung burner' at full steam for the Tsetse fly. The slow burning elephant dung is a great deterrent for the flies.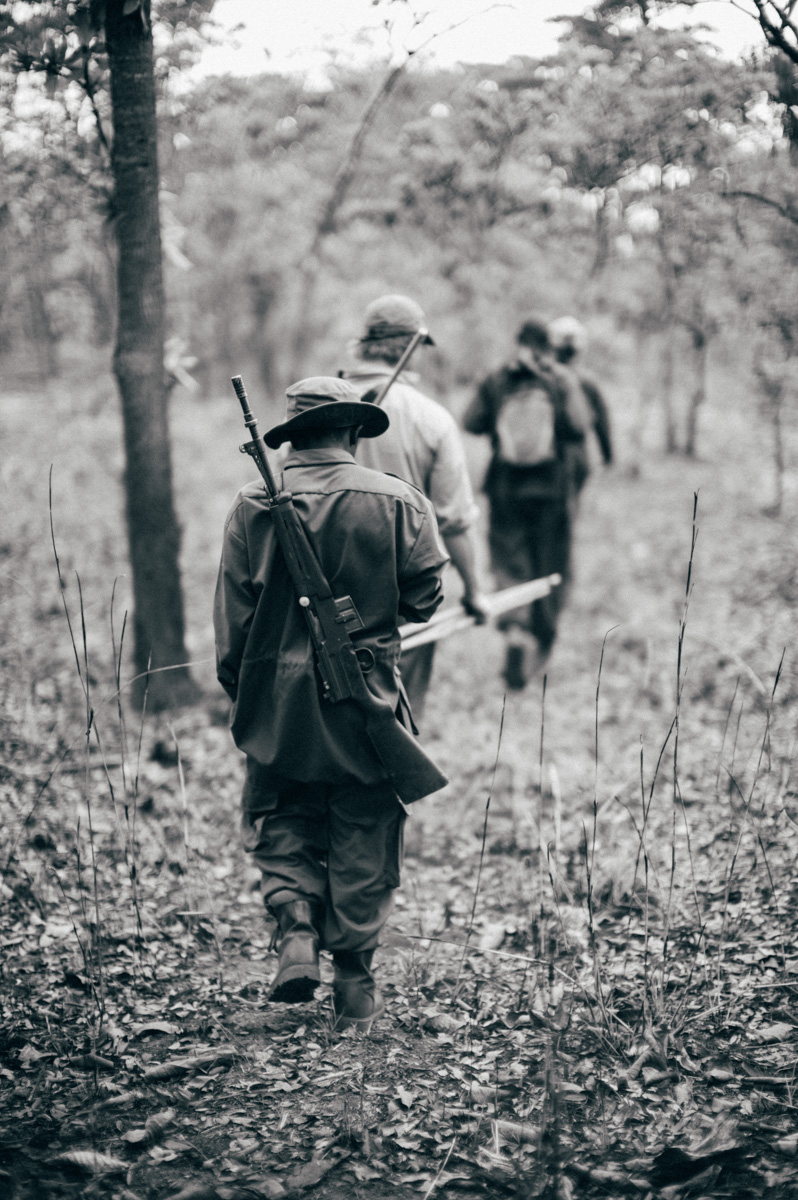 The Game Scout is the last in line on the game trail.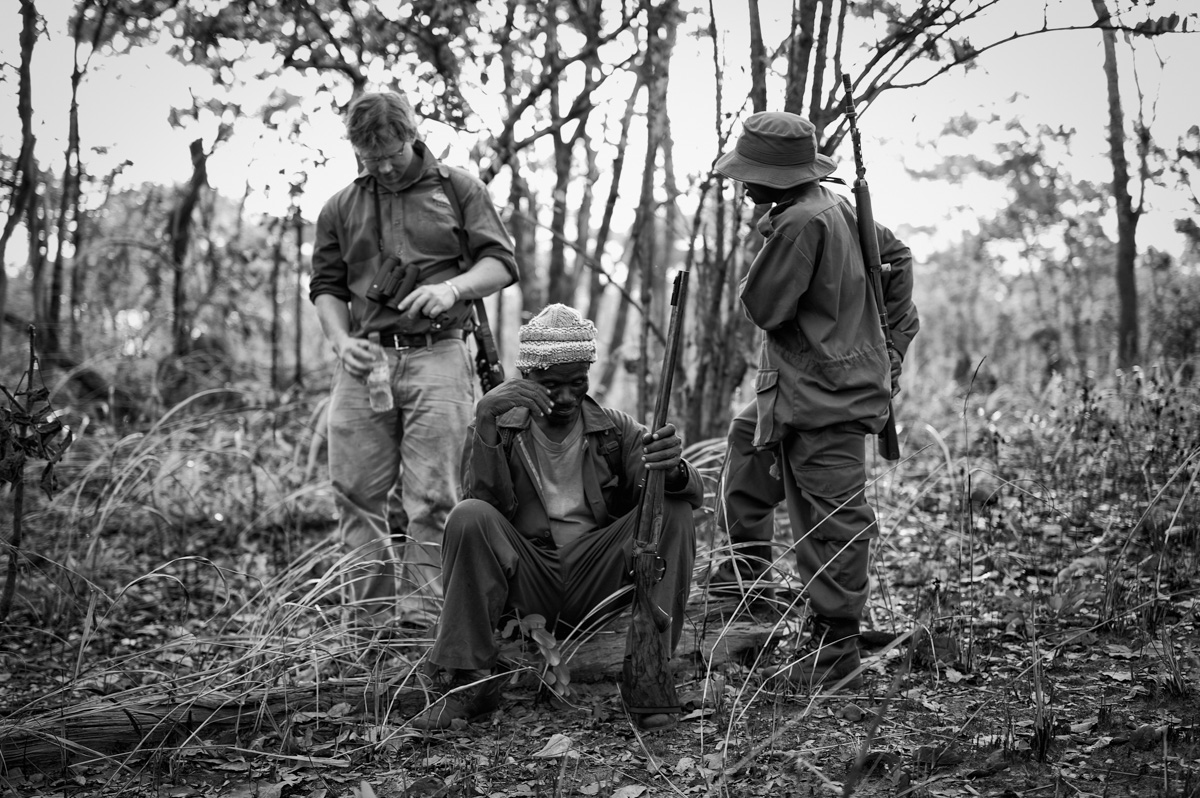 Tracker Mwaipasi wishes I had sling swivels on my Westley Richards .500 double!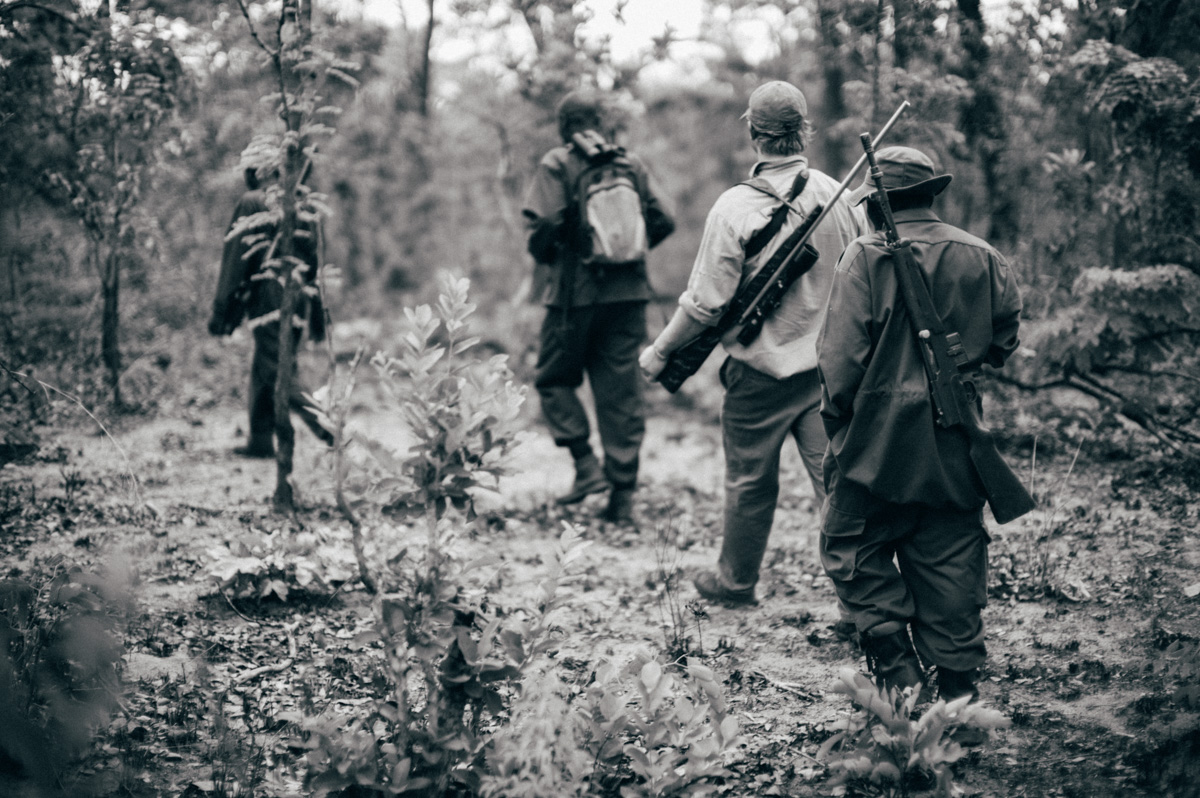 The hunt continues.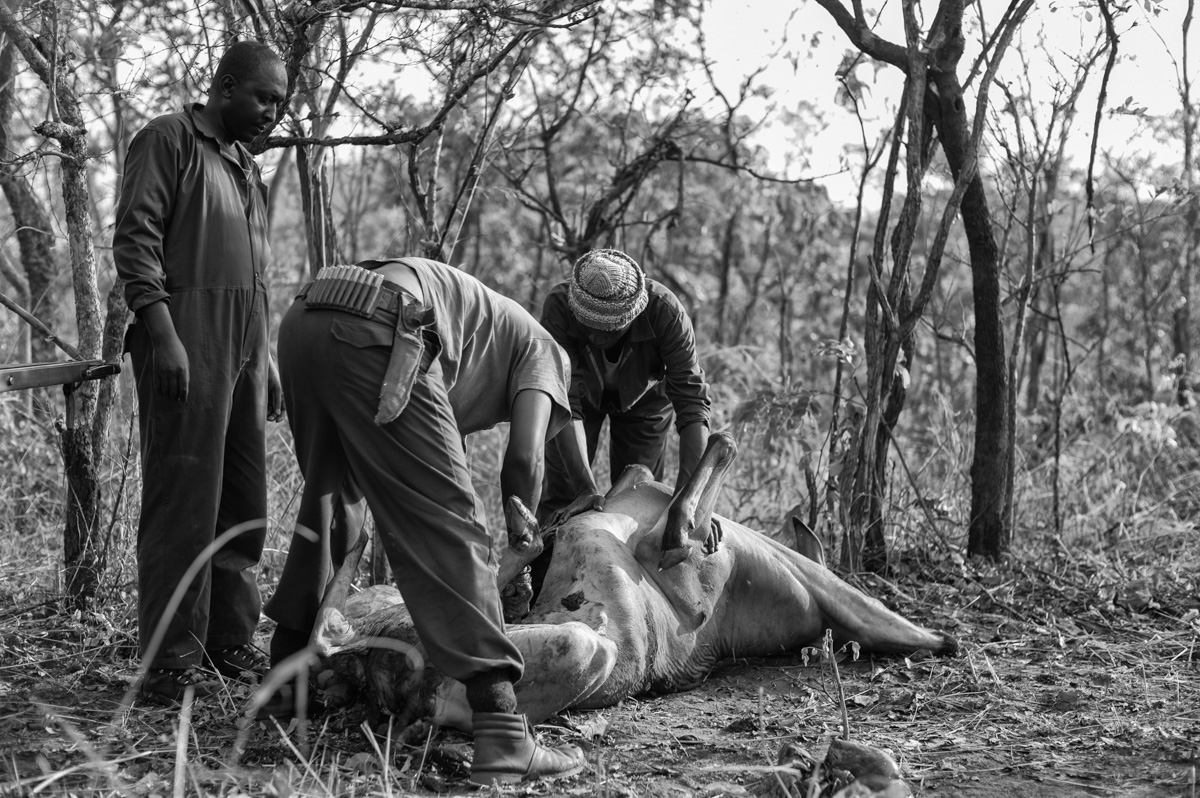 Dressing out the Hartebeest.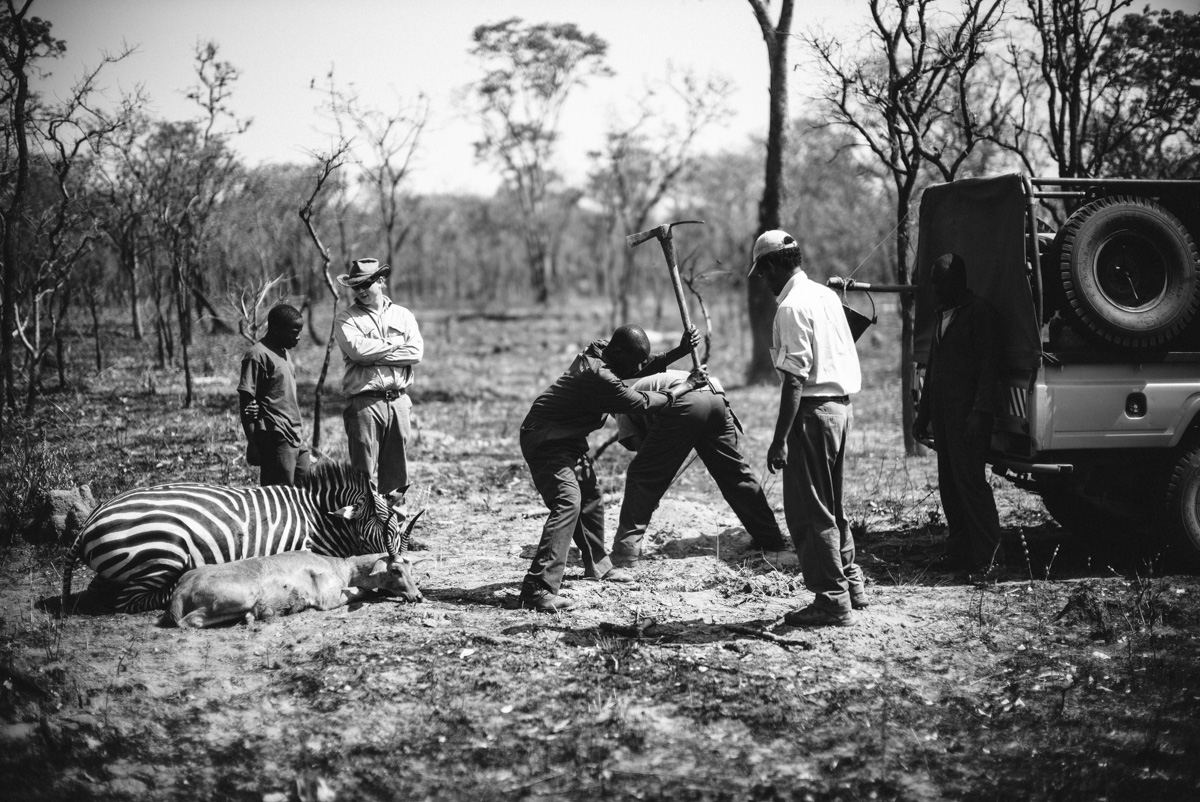 Digging holes for the rear wheels of the hunting truck in preparation for loading the mornings bag.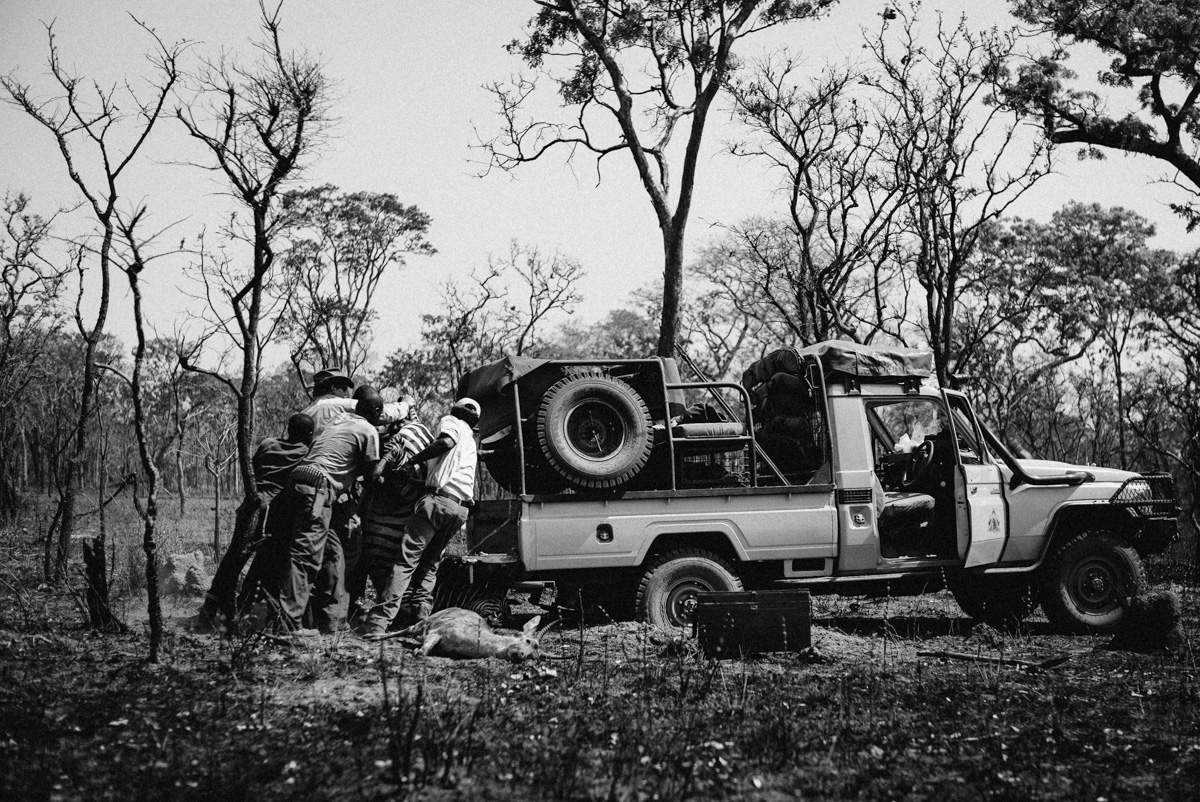 Loading the bag.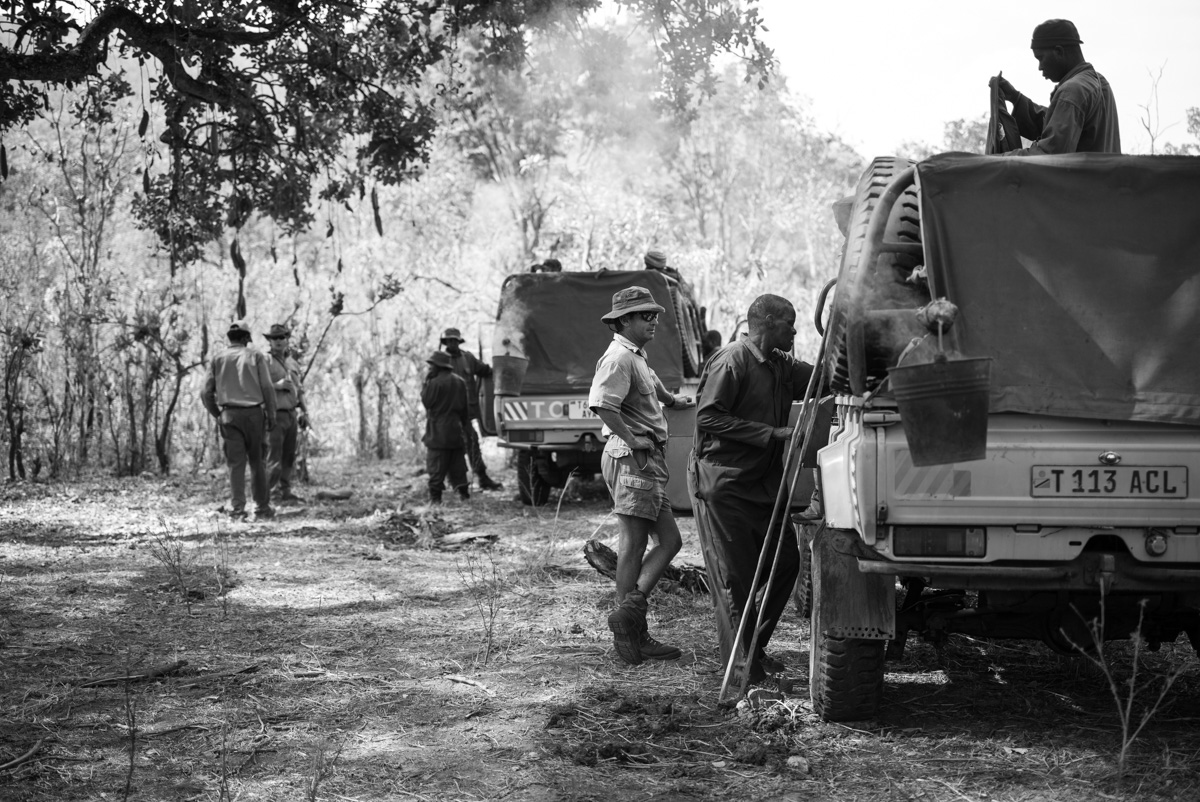 The midday rendezvous for picnic lunch in the bush, always a good time to catch up on the mornings events.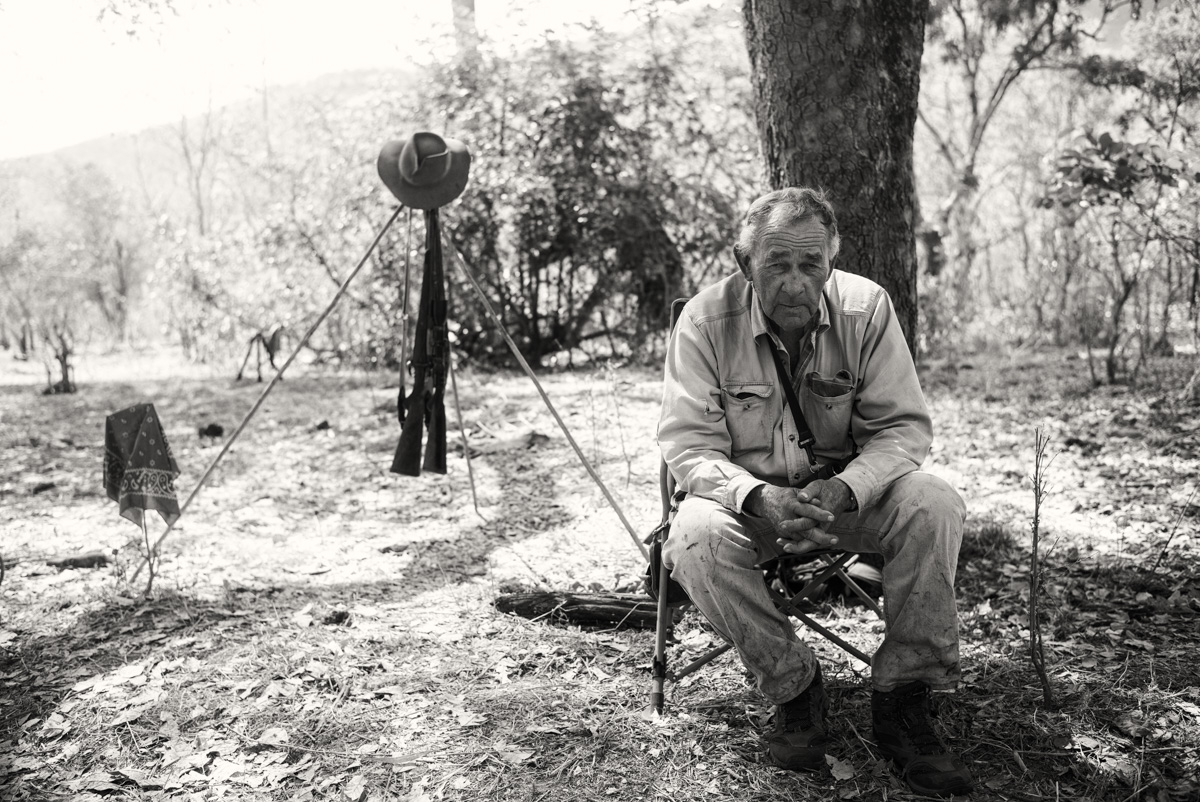 Professional Hunter Danny McCallum considers the afternoon plan.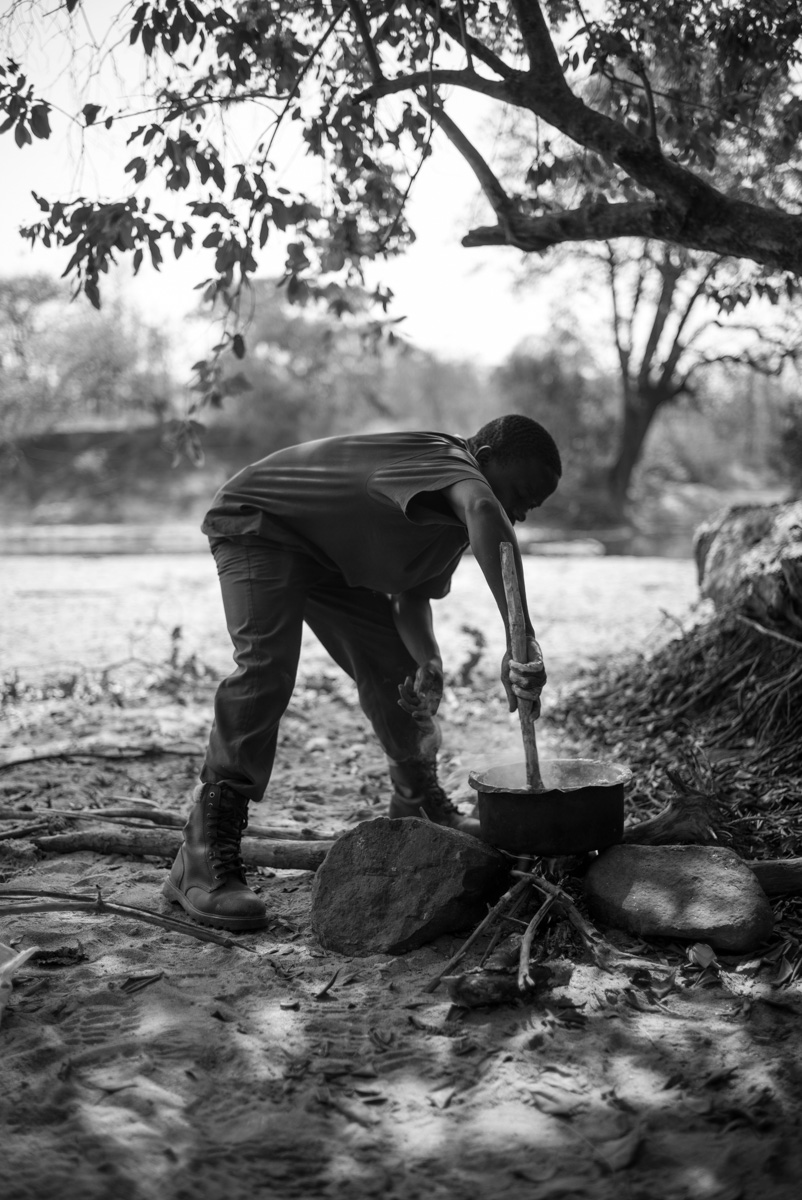 Game Scout Edward preparing lunch of Reedbuck stew for the hunting staff.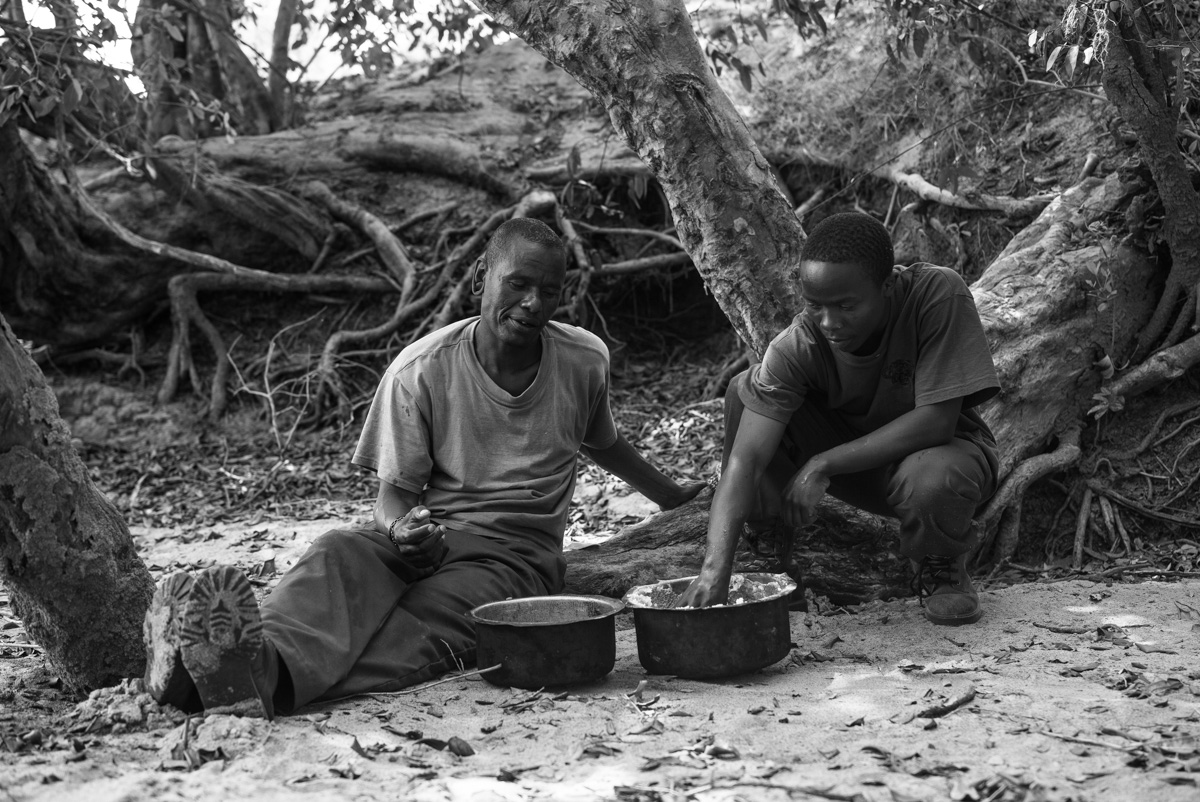 Enjoying the stew!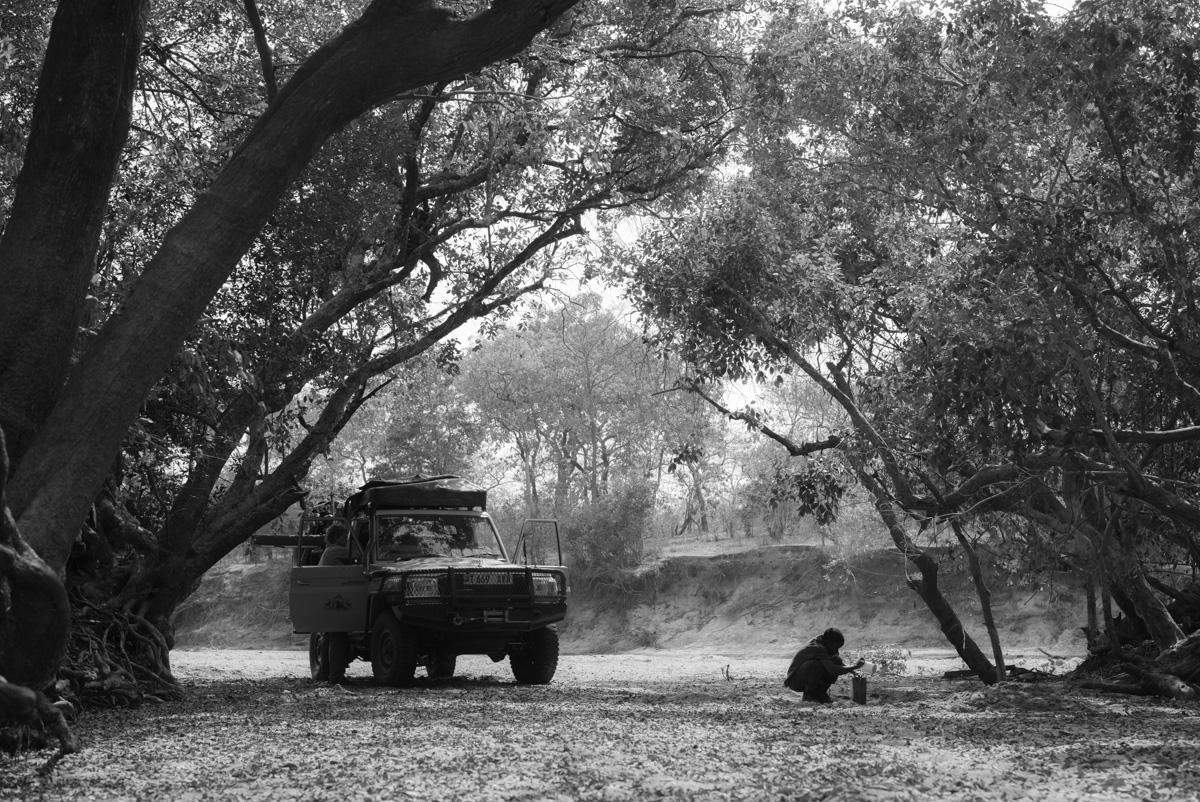 On a dry riverbed, a water hole is dug to fill canteens.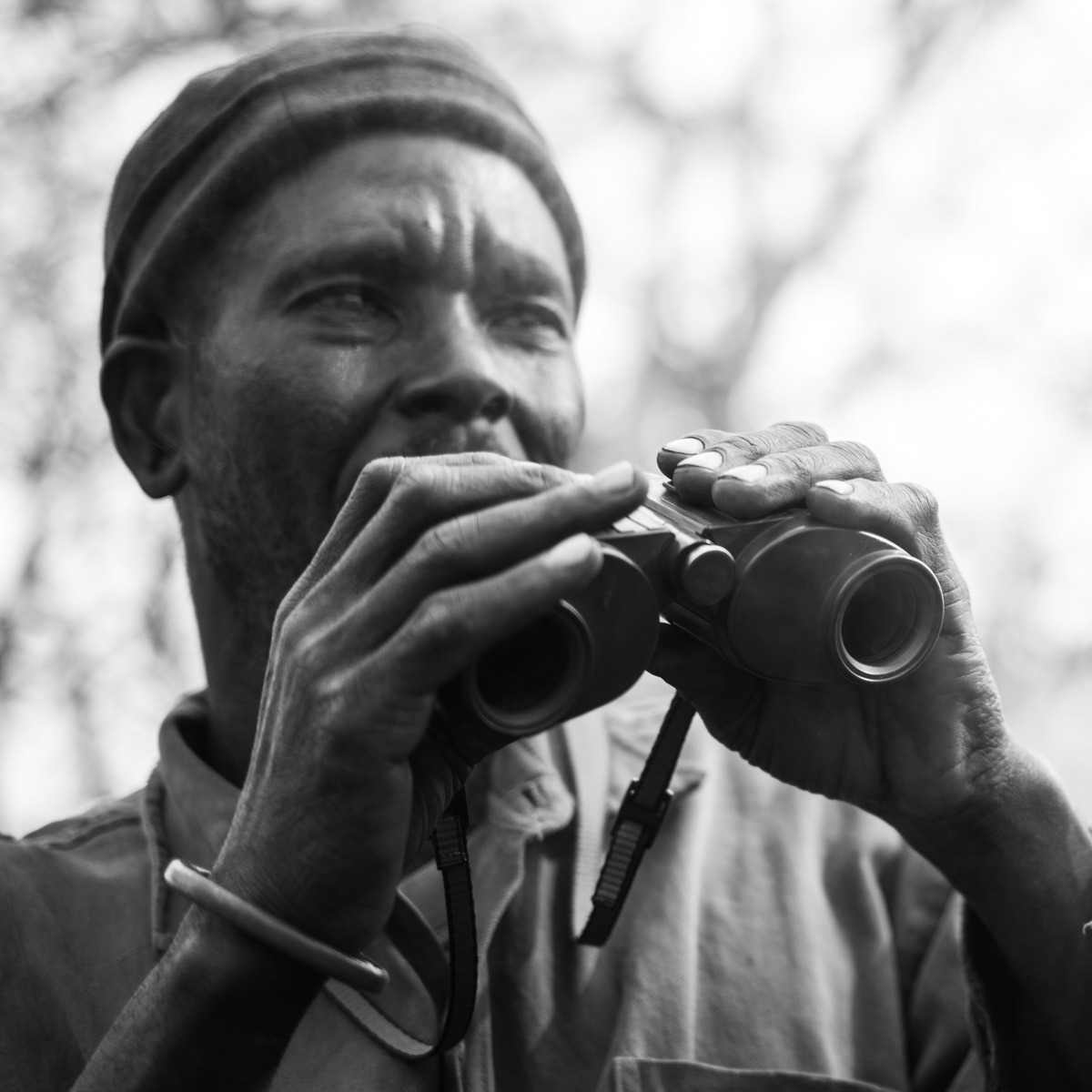 Masai tracker Lerotet spotting for game.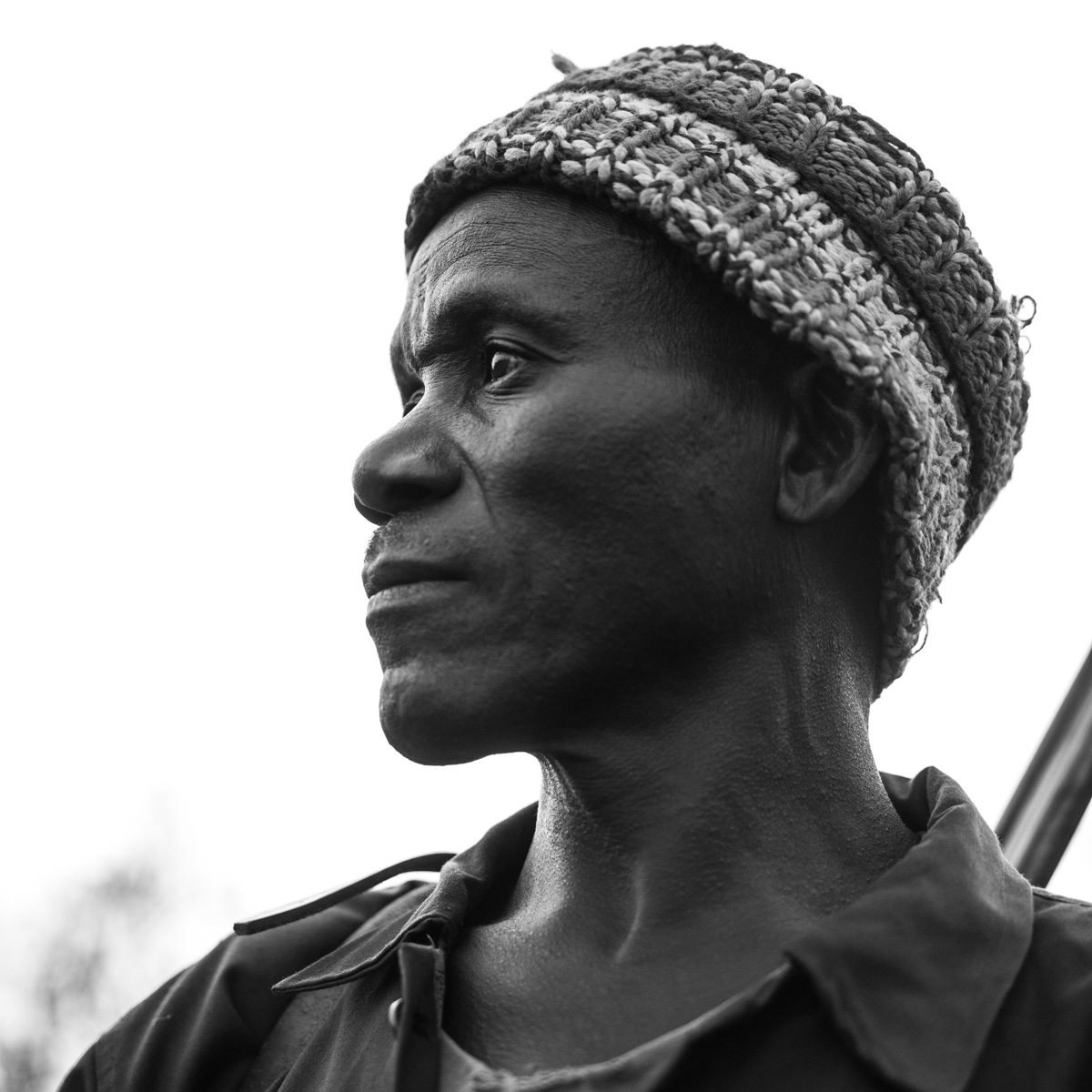 Mwaipasi looking for movement in the far distance.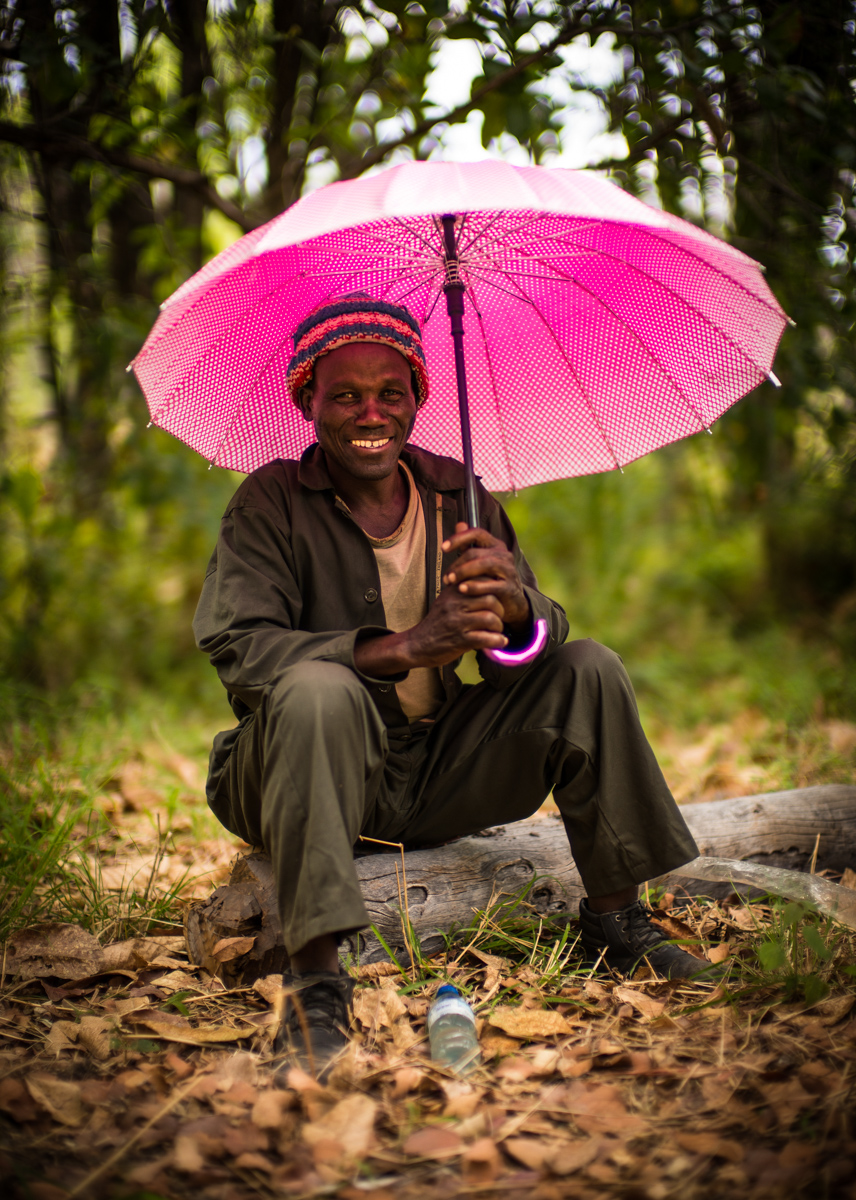 Mwaipasi had obviously stolen his wife's umbrella when he left for the bush and the forthcoming rainy season, he posed proudly under it!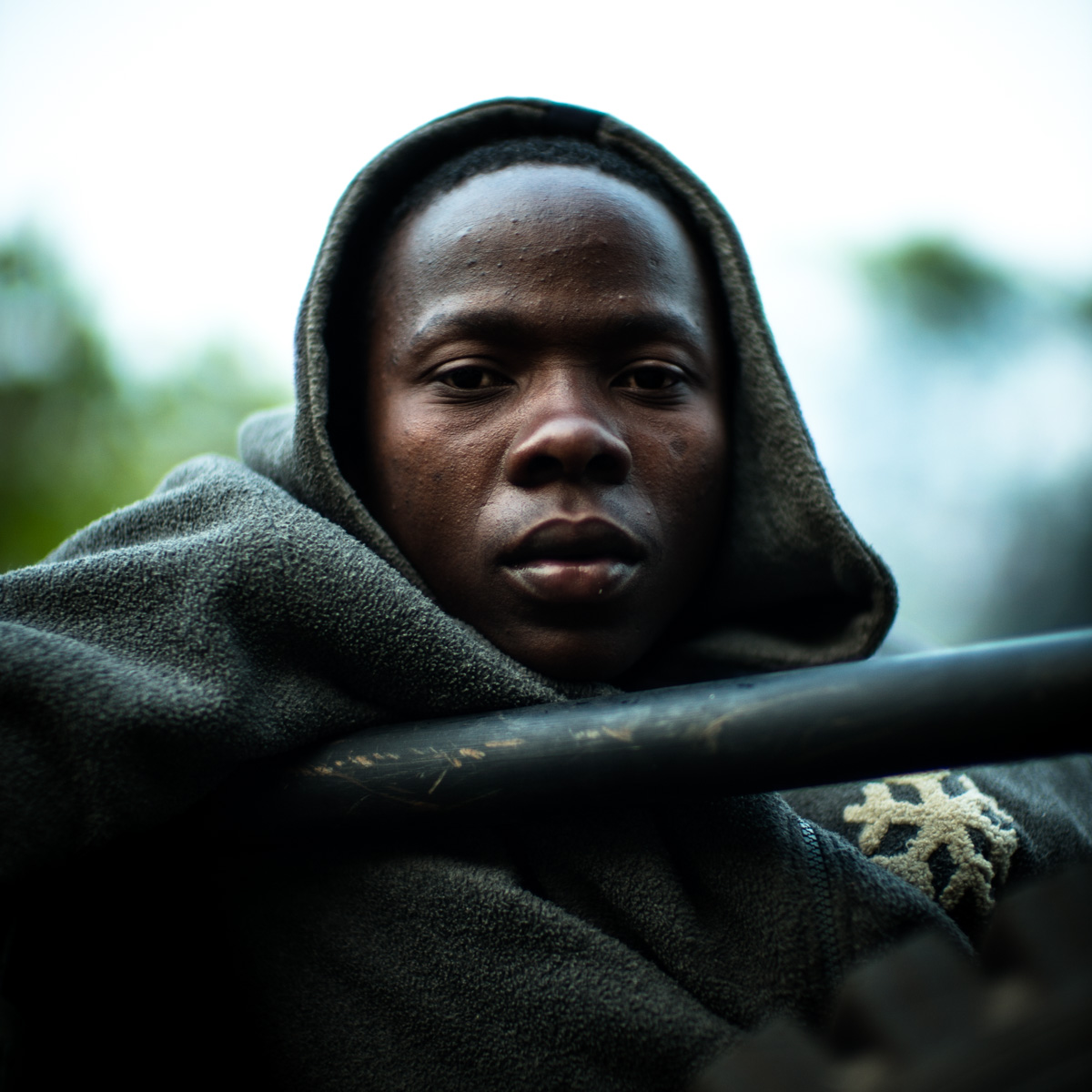 Edward the Game Scout looking tired towards days end.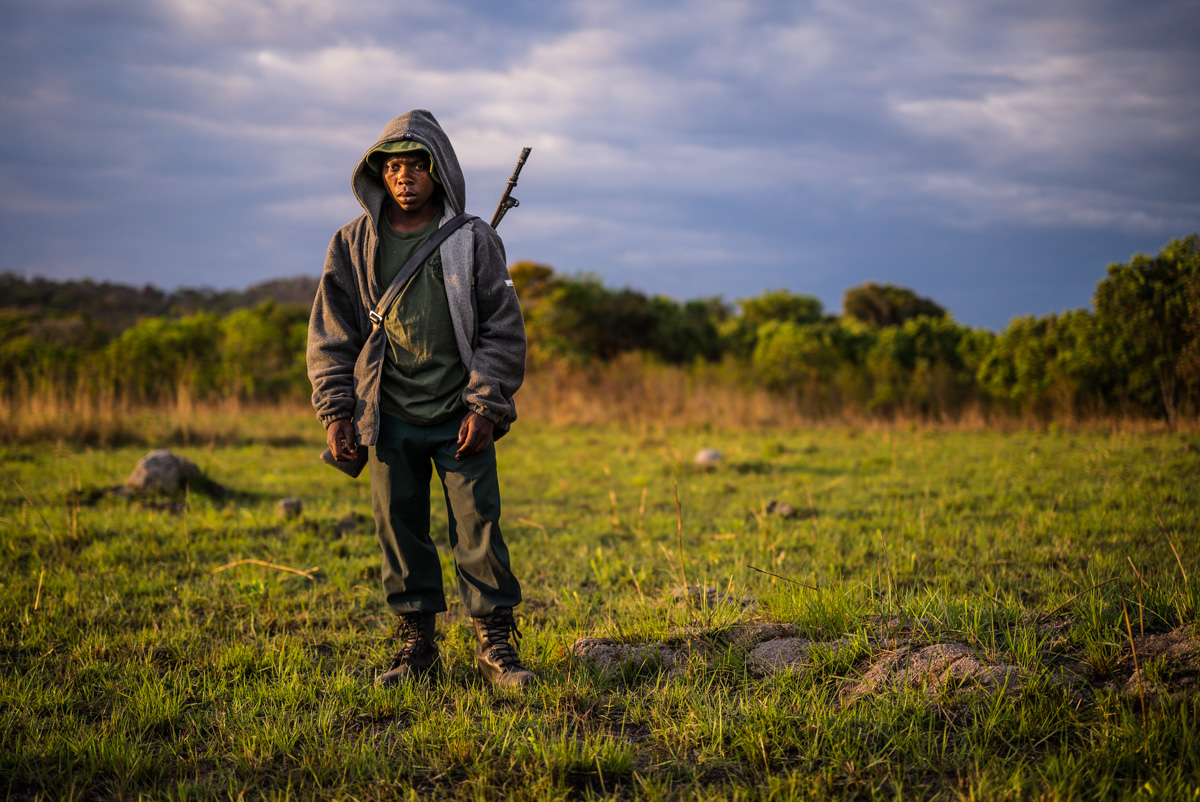 Not tired enough to pose for a picture though!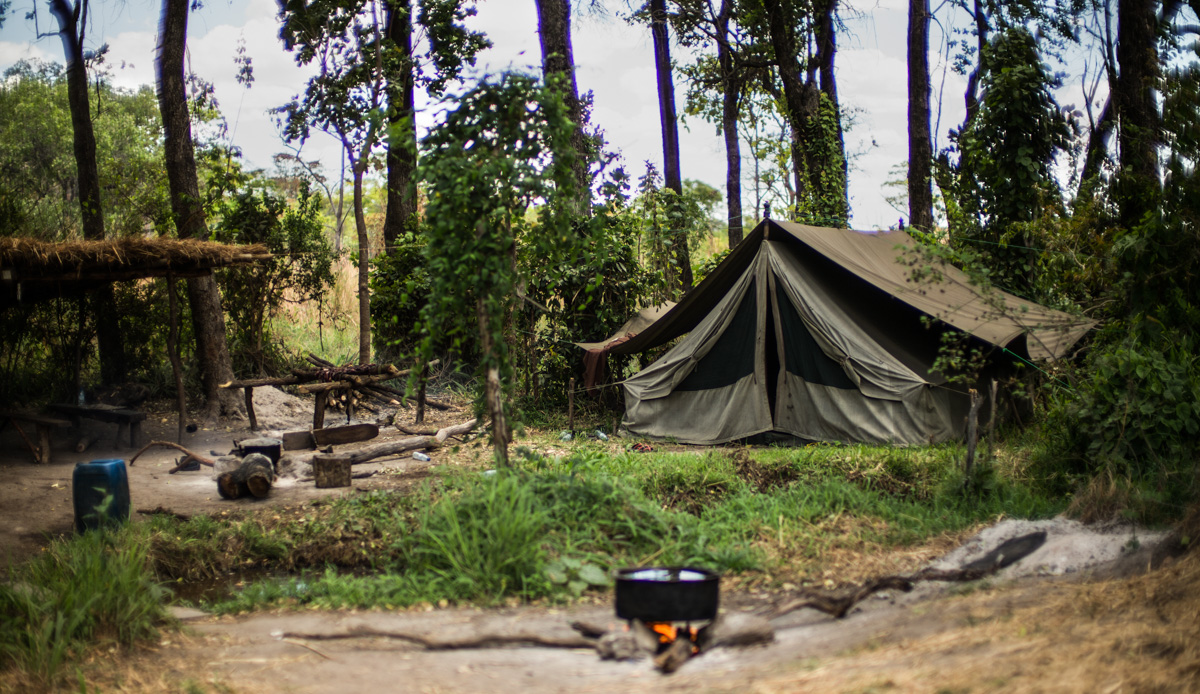 The hunt staff's camp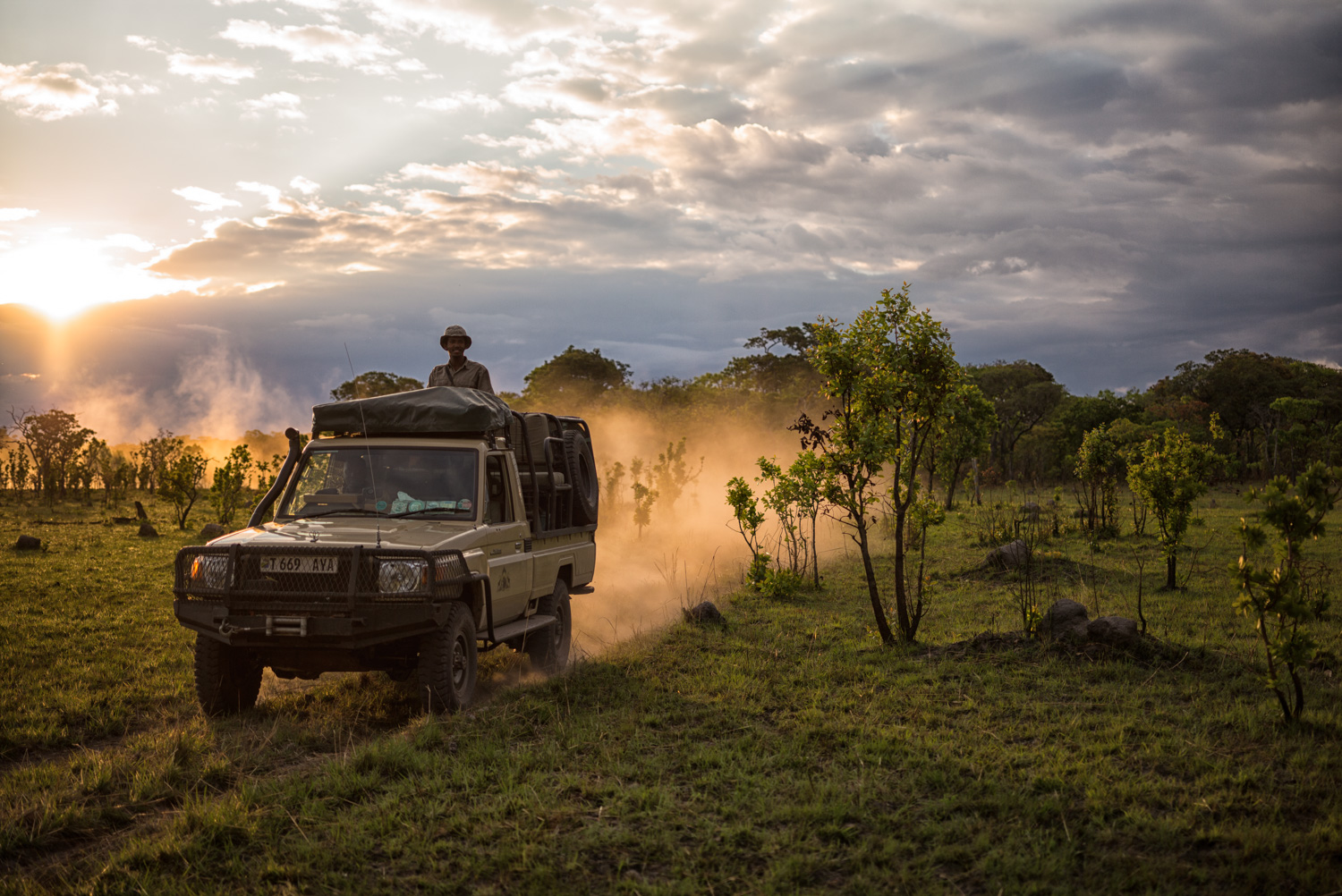 Sunset at Lukwati North Game Reserve.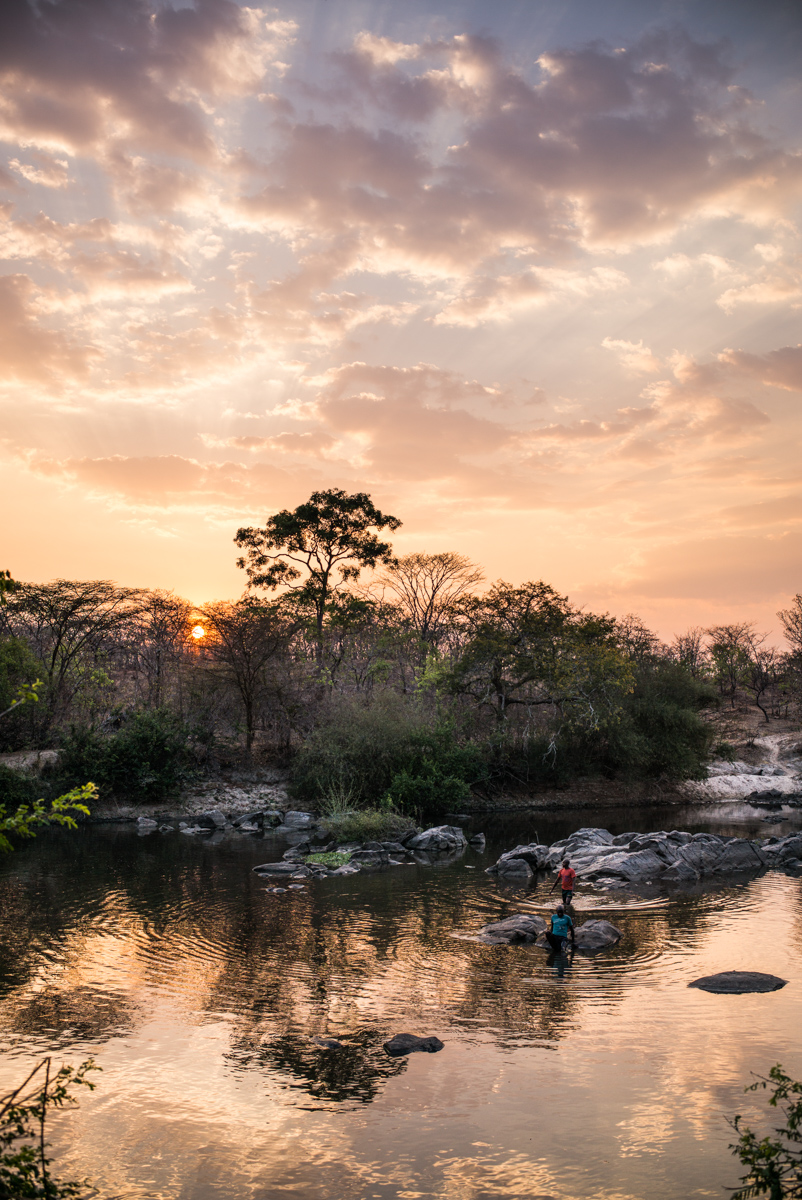 Sunset on the Rungwa River.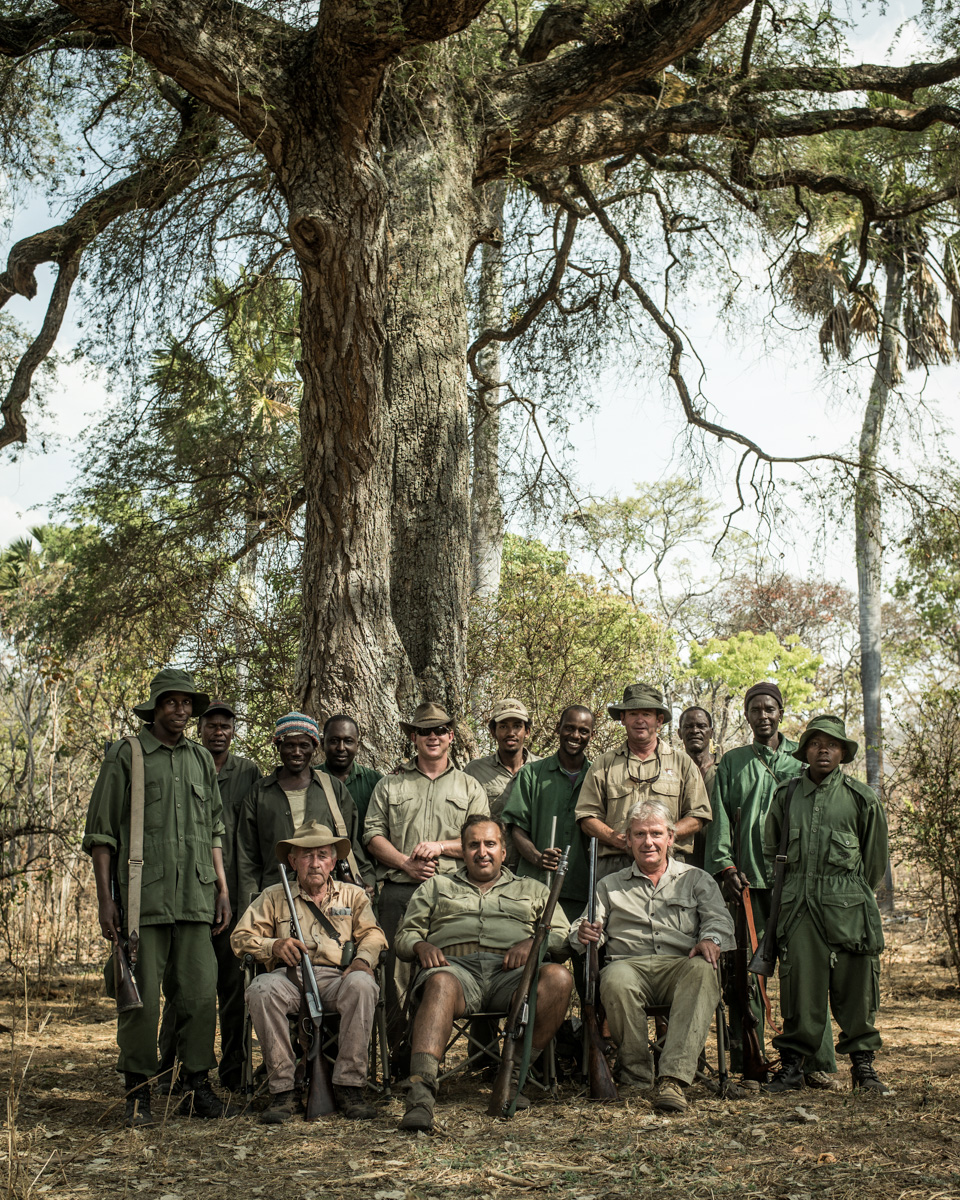 The Hunting Party.