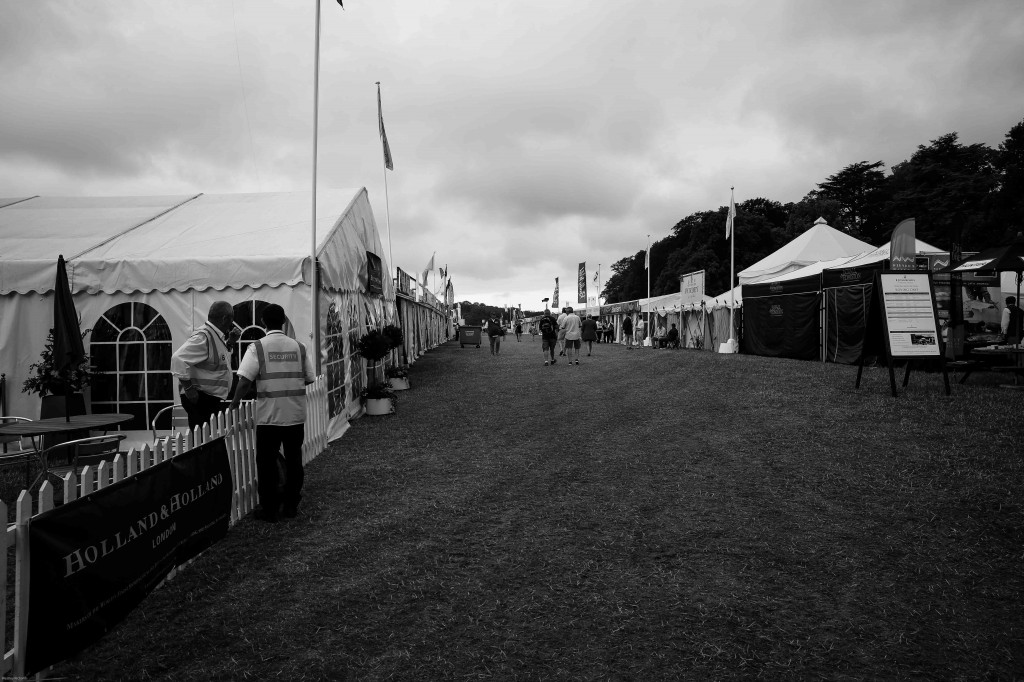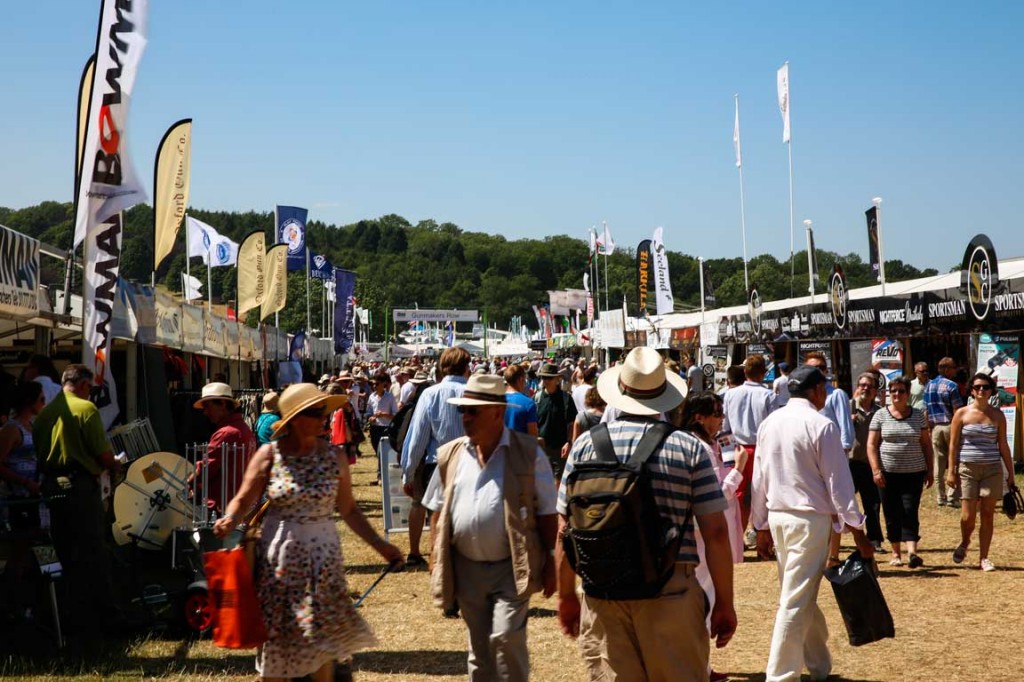 Gunmakers Row in full swing.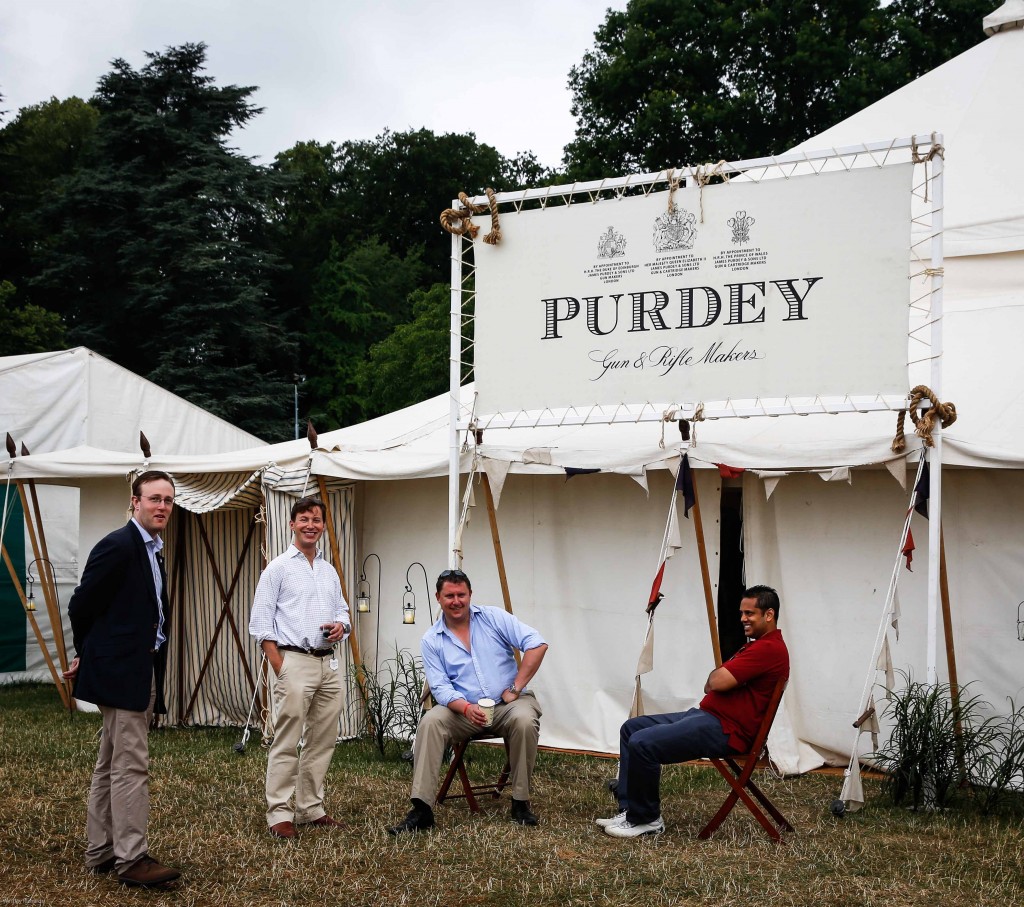 James Purdey "Best Tent" award.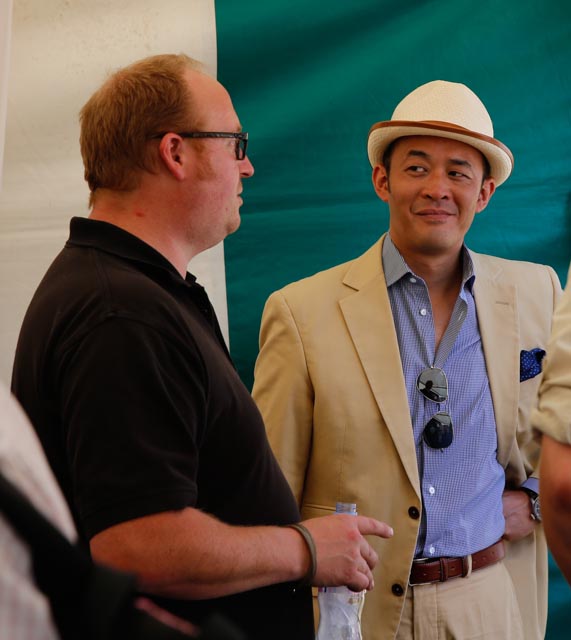 Roy Lyu of Boss & Co. "Best Hat" award.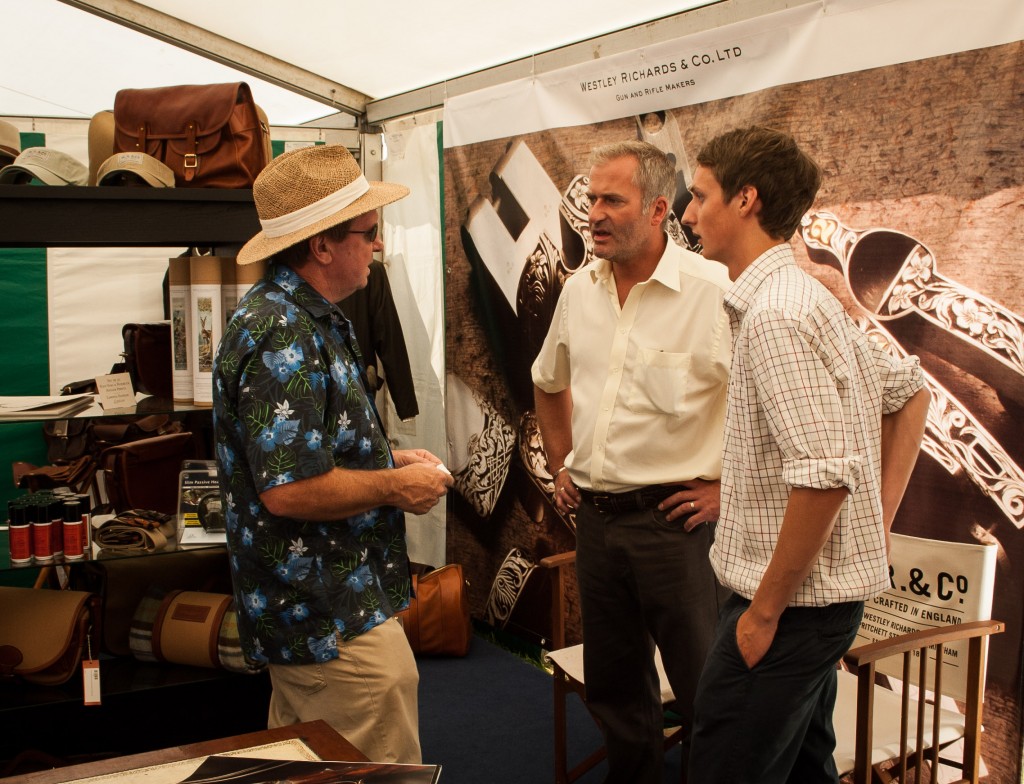 Steve Harridence and Lloyd Bridges talking to customer in WR tent.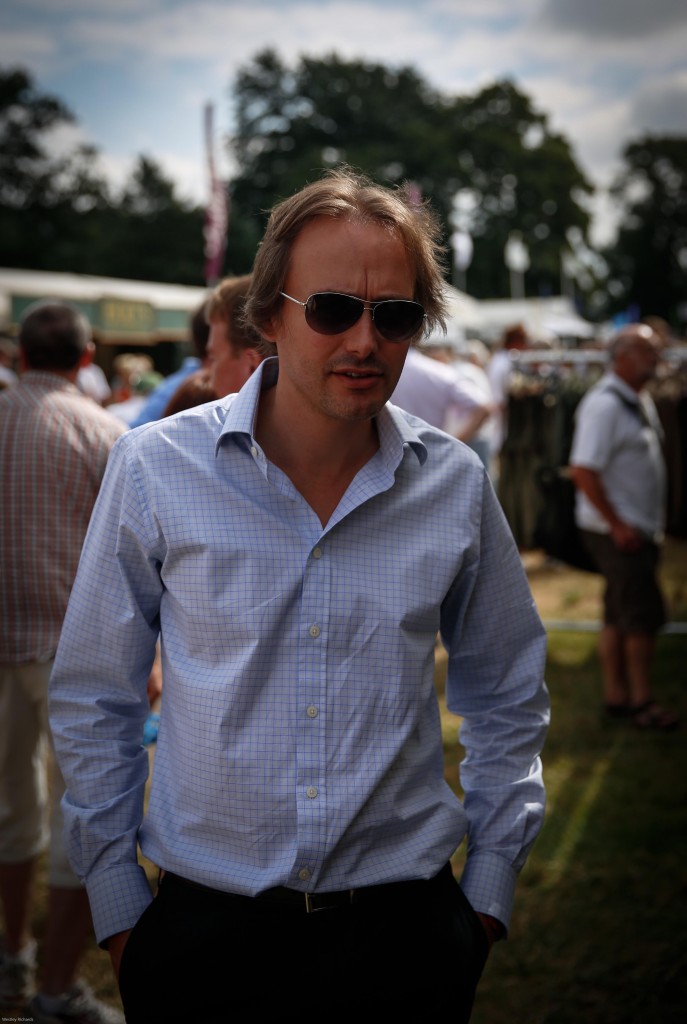 Anthony Alborough-Tregear  "Trigger" sporting his new hairdo.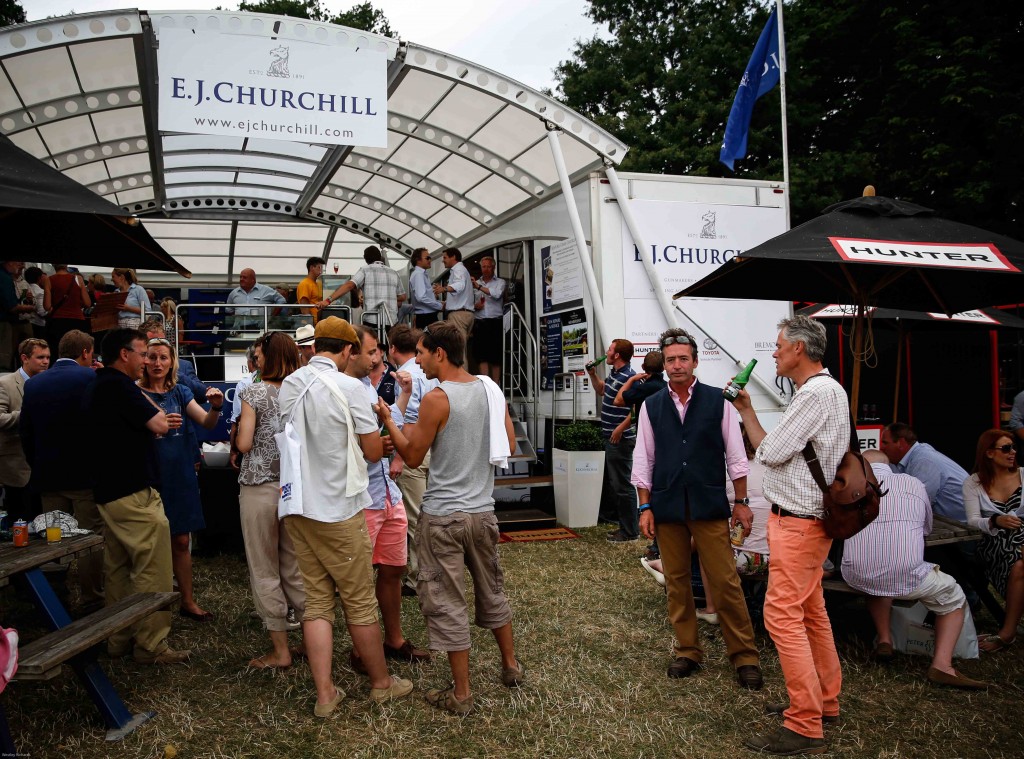 The E J Churchill cocktail party.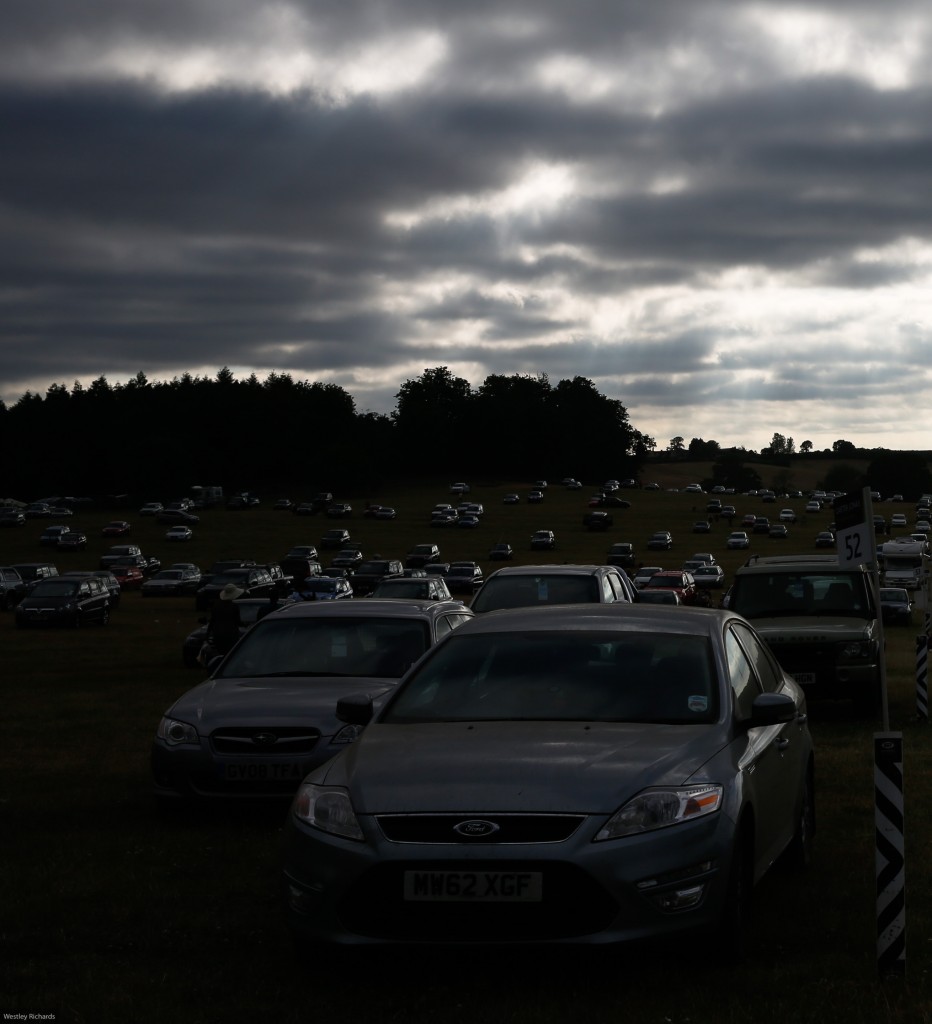 After the party and just where did I leave my car?!