His creative background, prior to joining his father at Westley Richards, helped re-establish an artistic thread that flowed through the presentation of the company to the re-emergence of bespoke, highly decorated exhibition-grade firearms. Guns and rifles on a par with our heritage Modèle de Grande Luxe, favoured by the great Maharajas of the 19th & 20th centuries.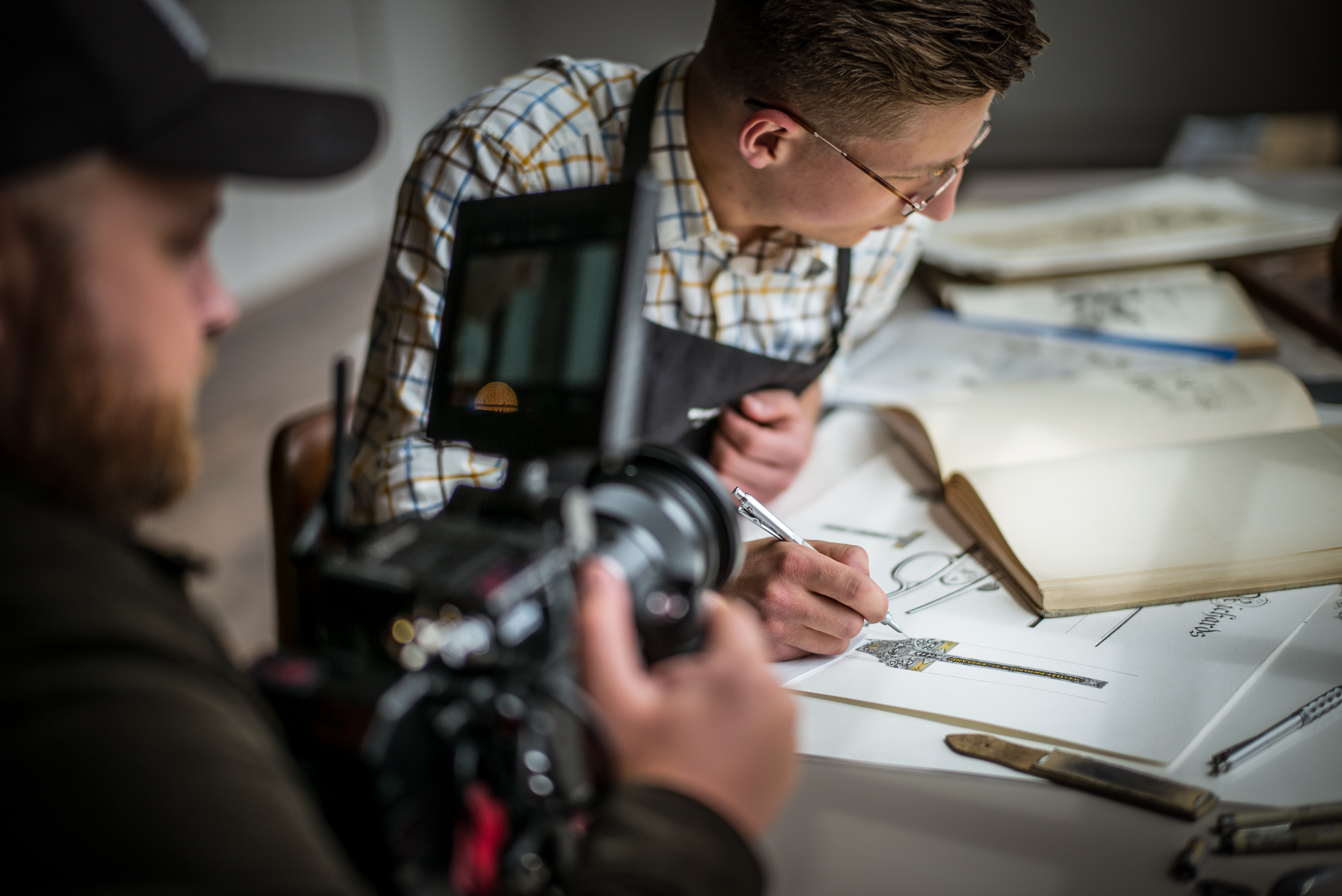 This attitude was instrumental in turning our current home, on the edge of the original Gun Quarter in Birmingham into a paradise, for not only Westley Richards patrons and aficionados, but true fans of classic safaris and the wider world of top-end field sports.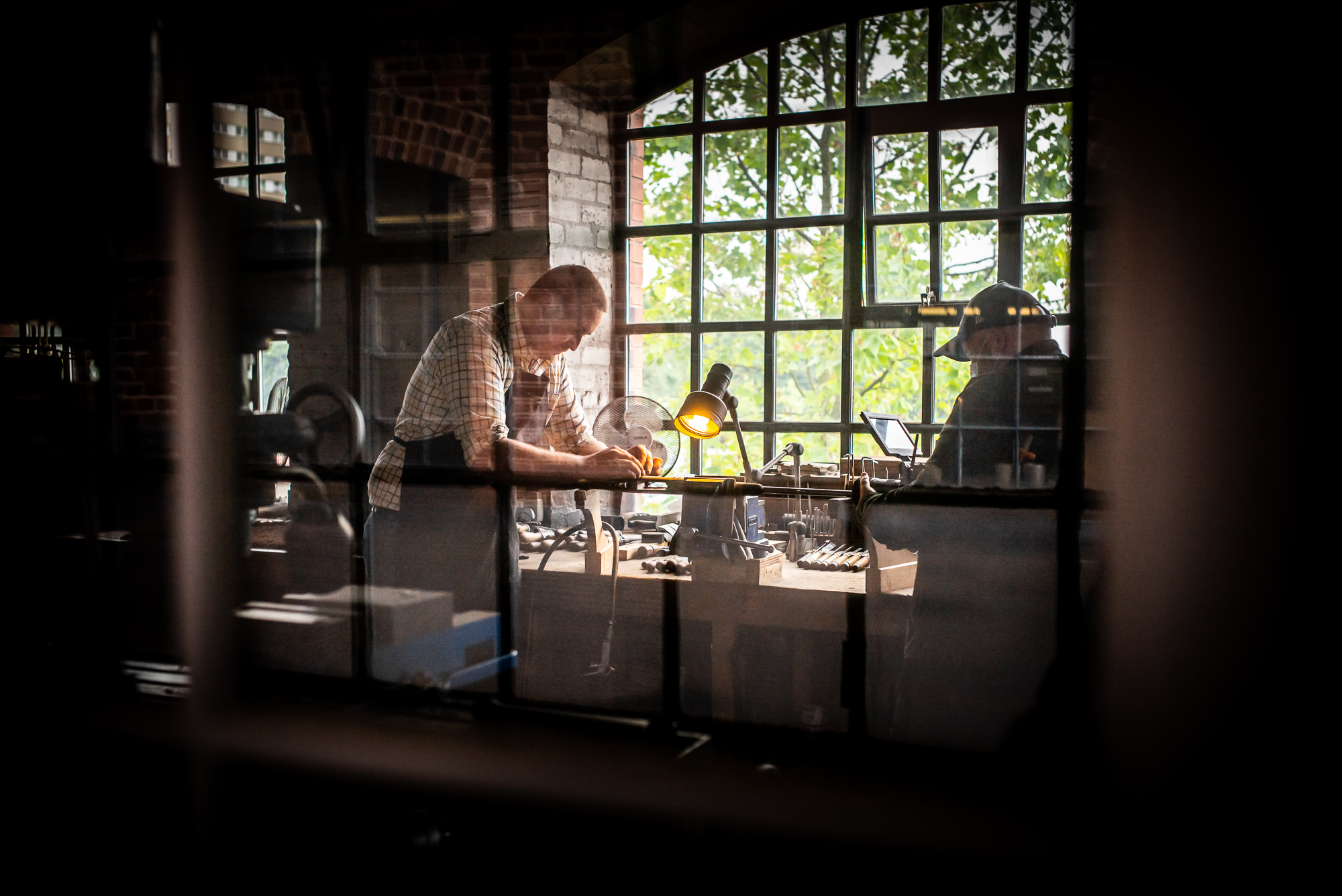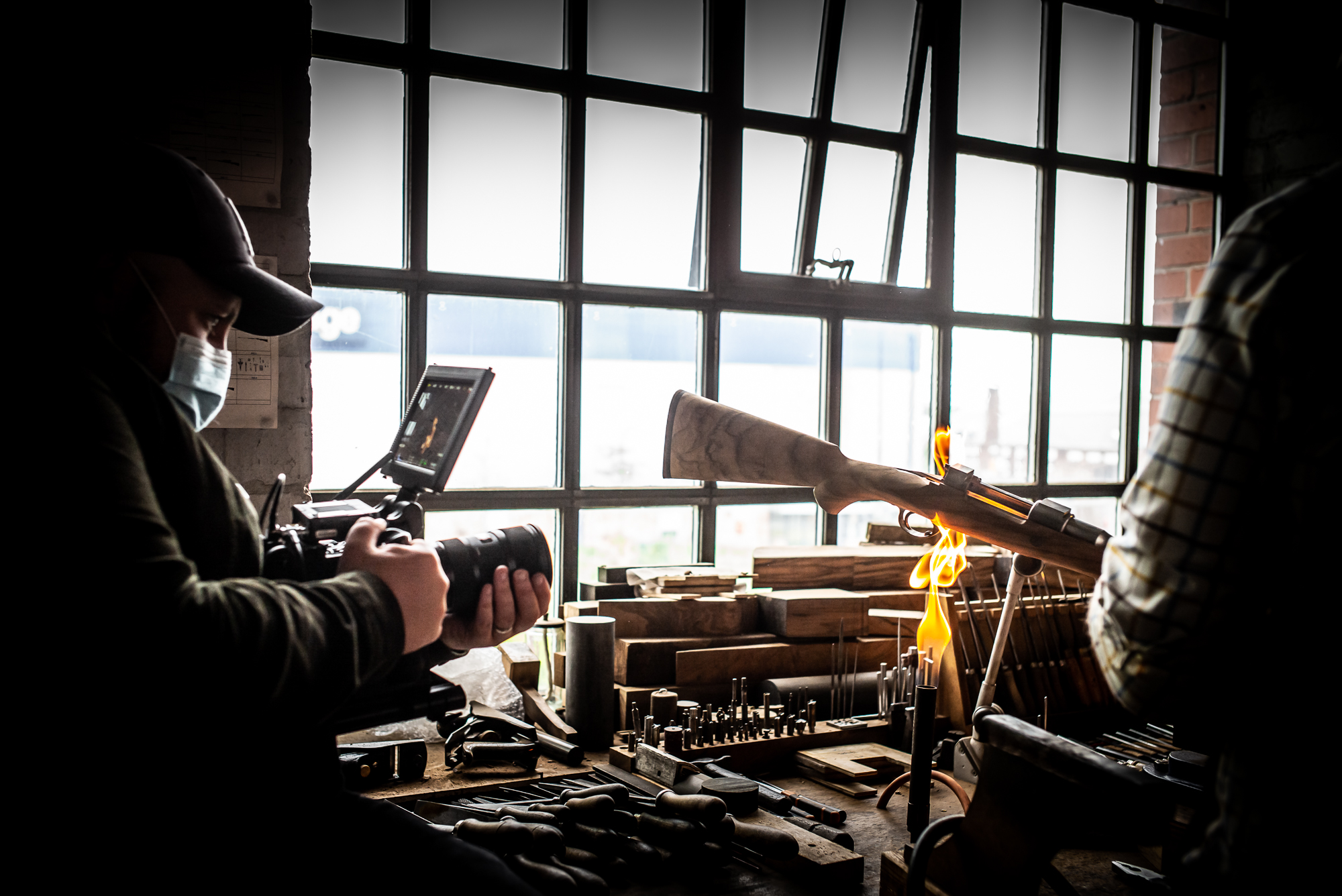 It was no surprise then that Simon's creative instincts went further still, by showcasing the prized objects produced and found with inspiring imagery. From new guns & rifles and fine leather goods, to selected pieces of ephemera and fit for purpose clothing.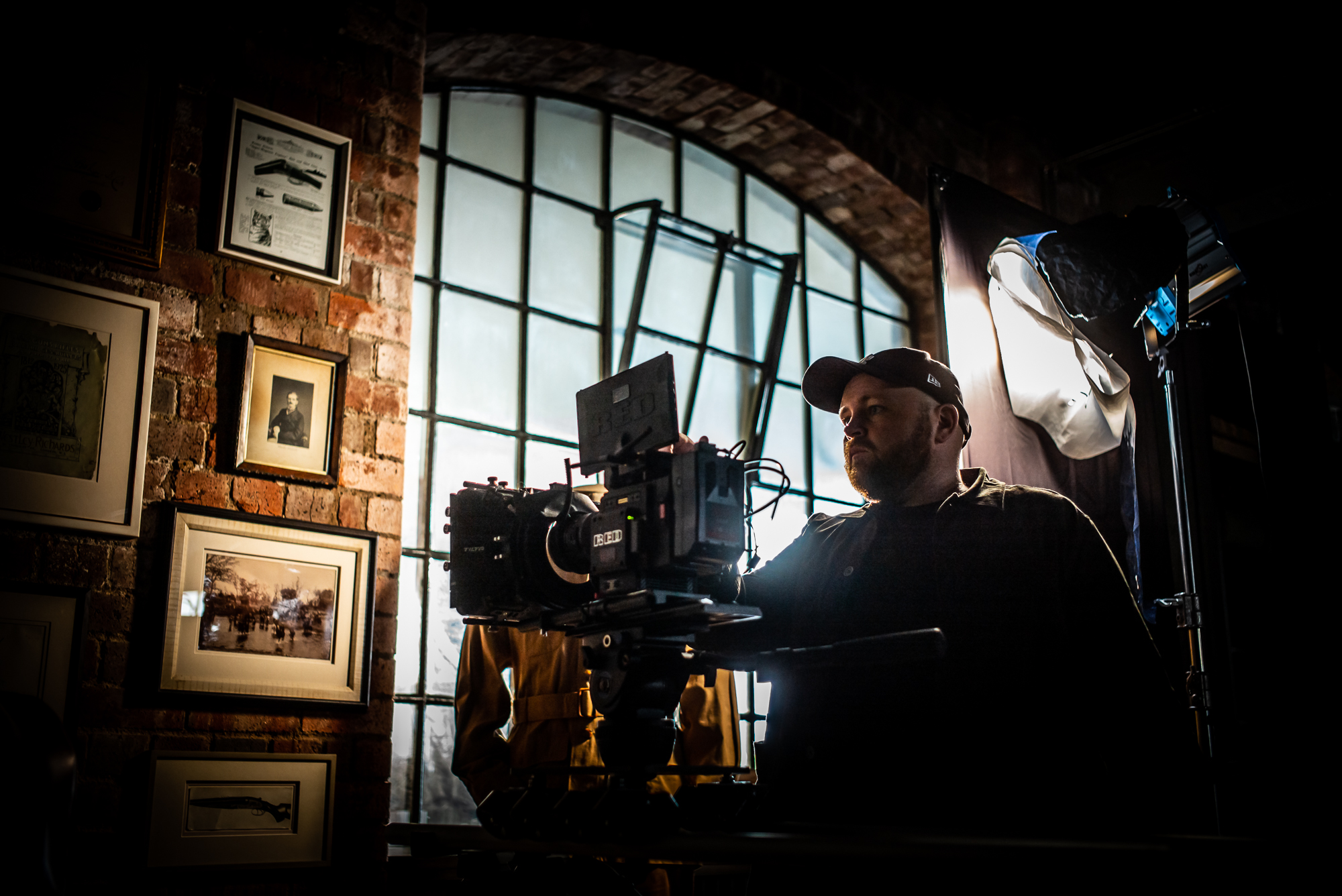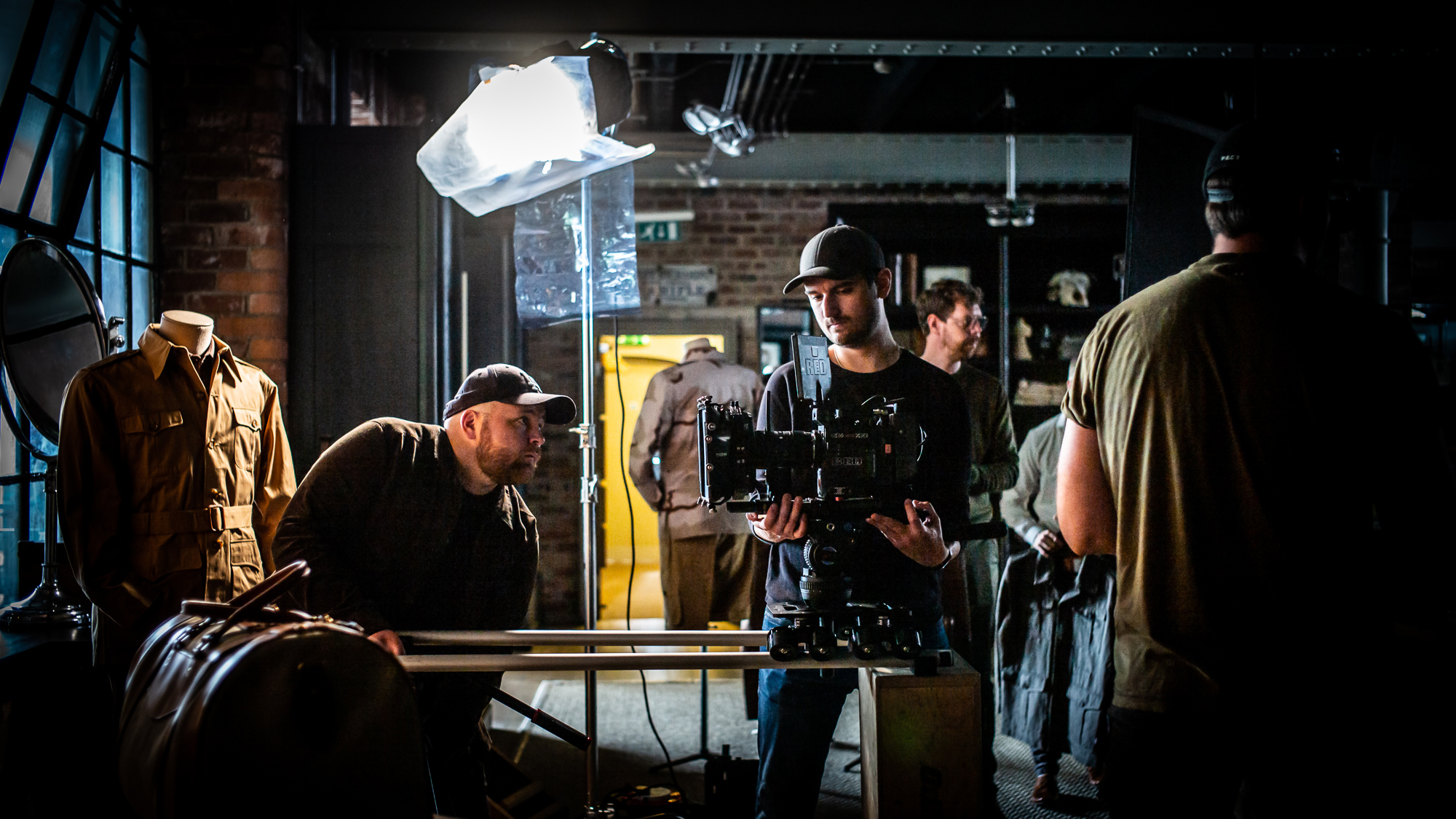 Simon put a firm stake in the ground with Westley Richards photography, utilising The Explora Blog and the recent launch of social media platforms to affirm why the company should be taken notice of; and in part why the company is now widely regarded as the finest bespoke gun and riflemaker in the world.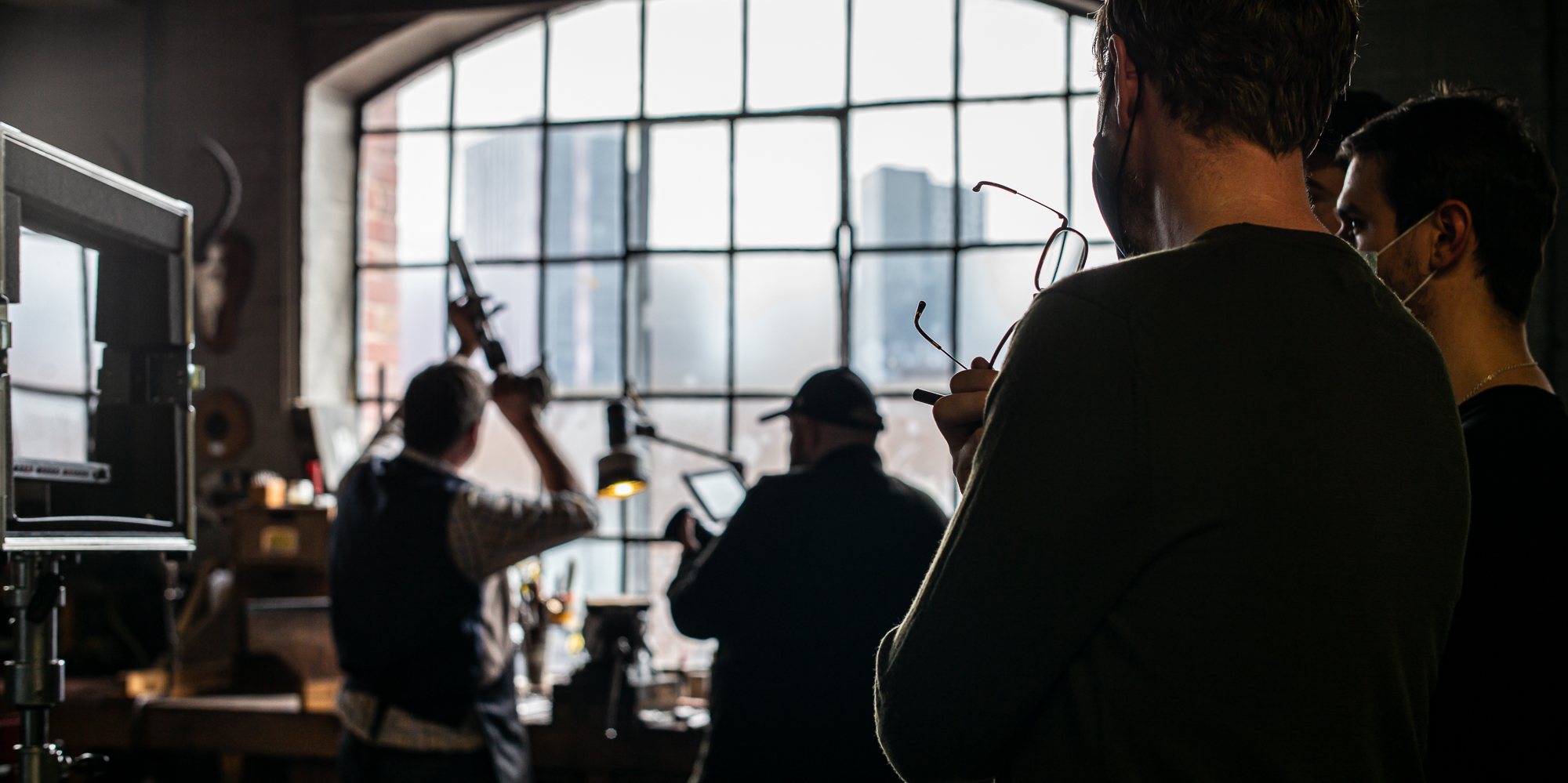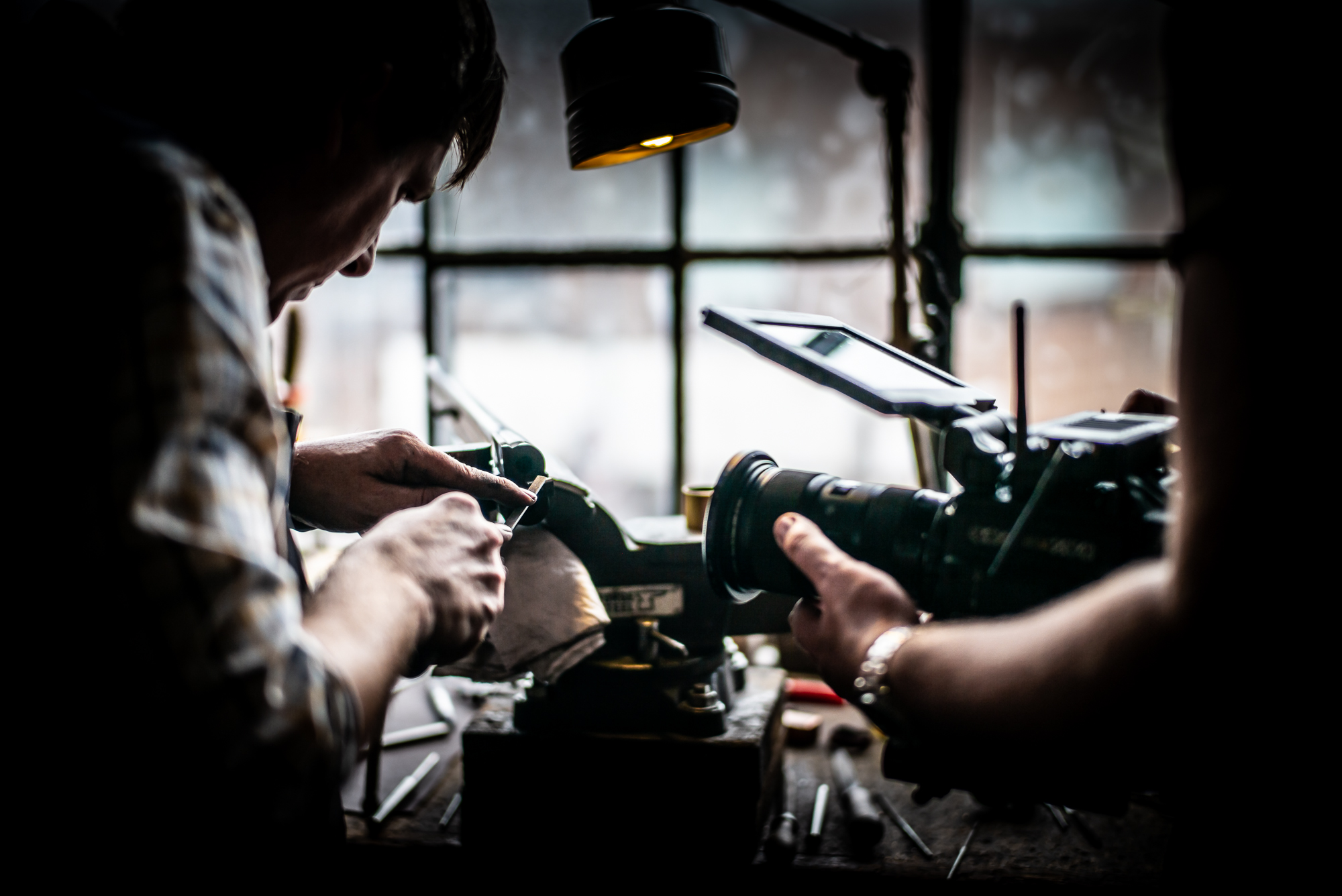 The product photography I can safely say is second to none. The quality is still far beyond the other gunmakers and the fact there has been a continuous in-house team since Simon's days, is completely unique in our industry - and quite unusual in the wider luxury world as a whole.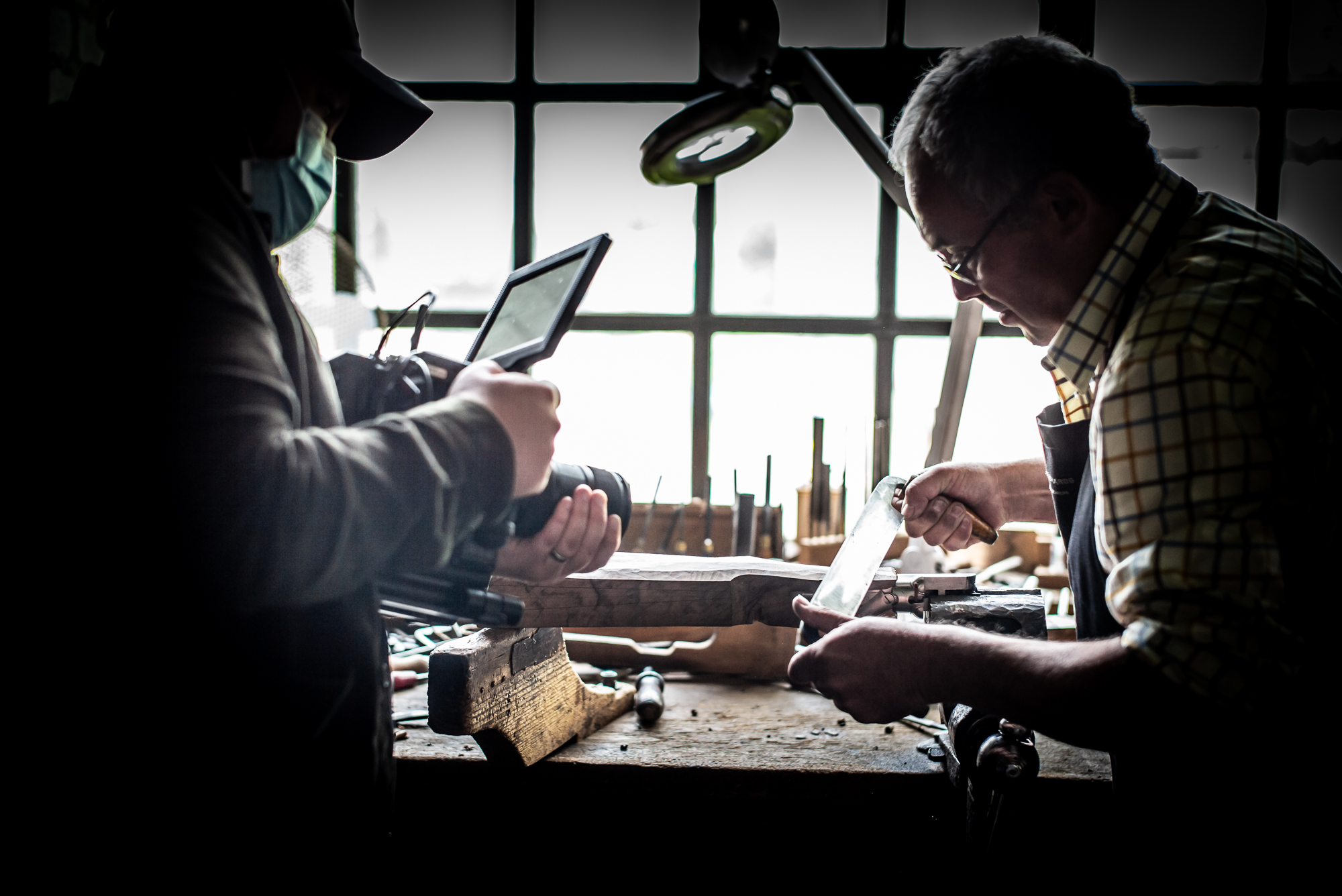 Film has always been on the cards, even before my time, but finding the quality of experts that would mirror our photography has been no easy brief. A brief I may say would be testing even for some of the top film crews I have come across. It was therefore understandable the company has often shied away from it.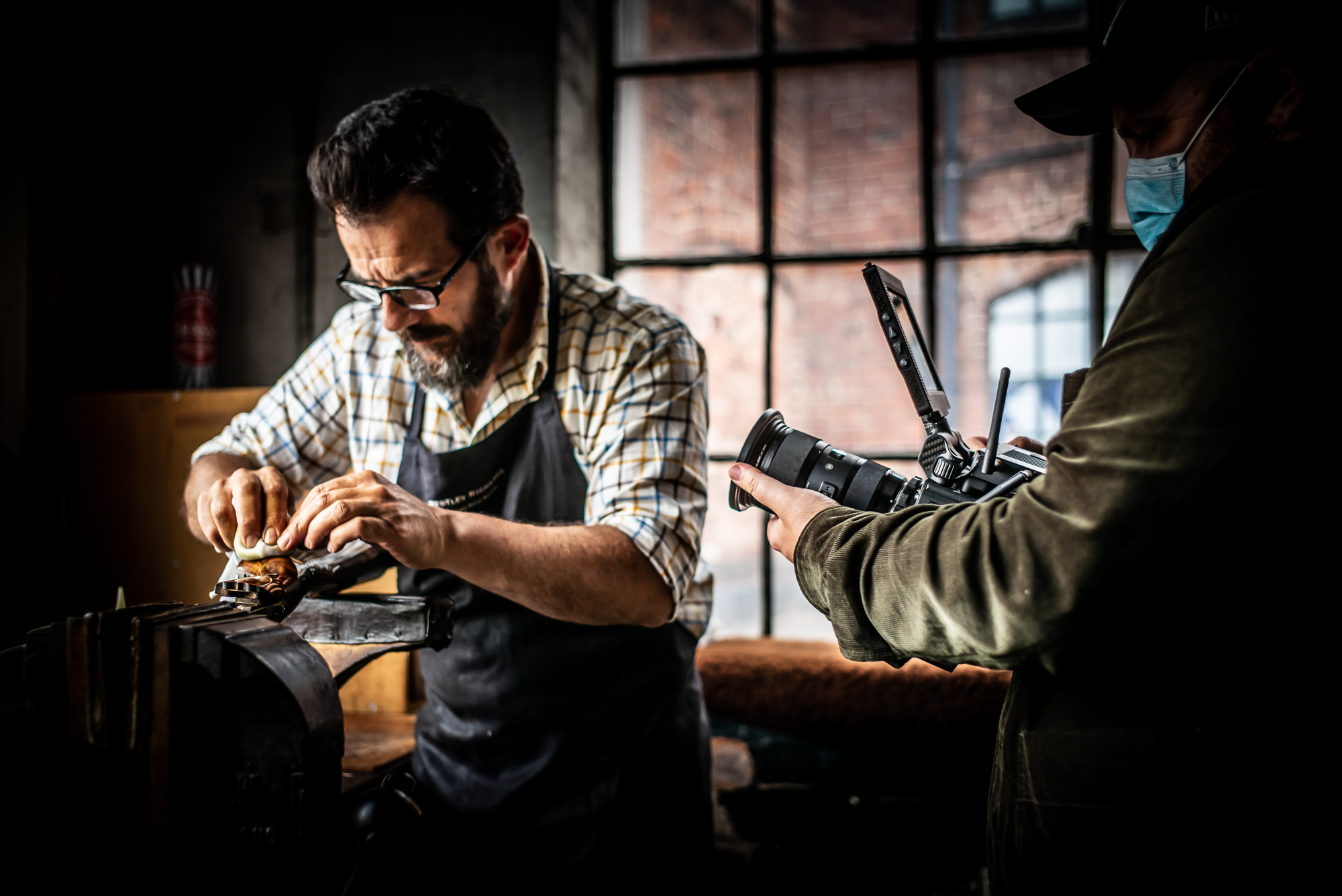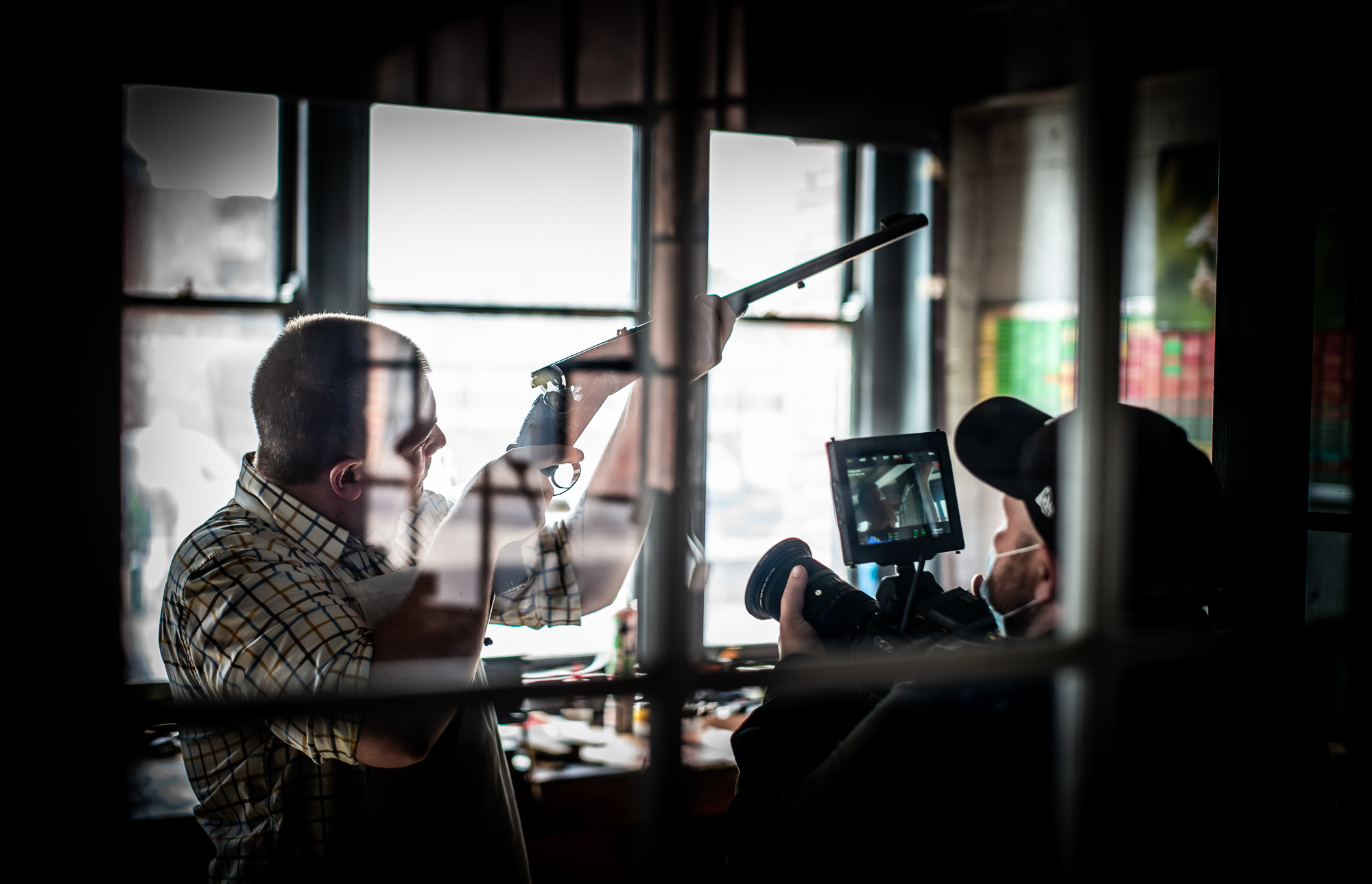 This year we had the pleasure of meeting a British based team that in-between their high-production commercial work, had a fascination with making films with the nation's elite craftsmen and women. With an aesthetic that matched our own: a love for deep tones; a respect and romanticism for craft; and an adventurous spirit - all seen through a dramatic lens - this summer we embarked on a journey to unveil to the many that haven't seen inside our factory, the wonder behind our gunmaking.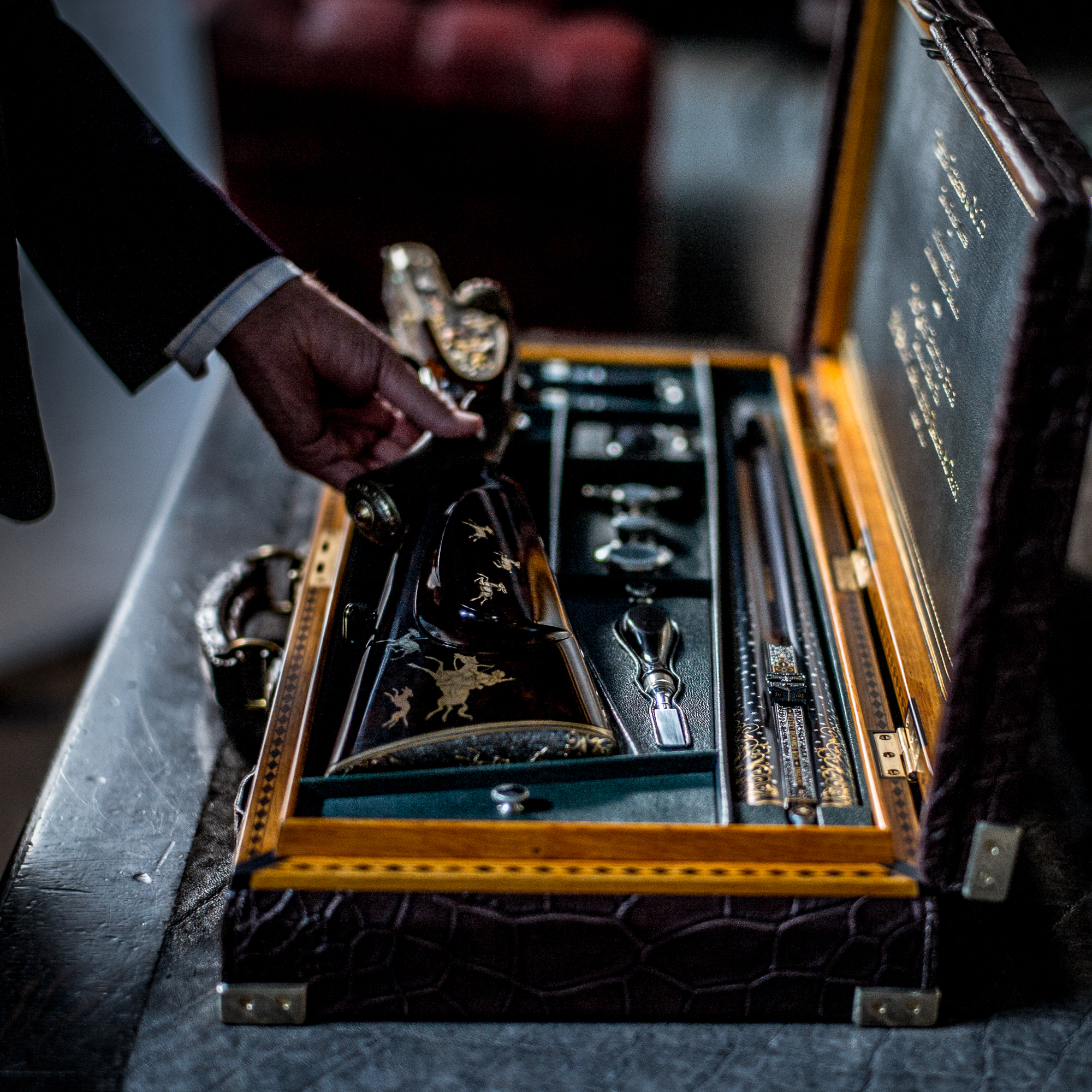 The team spent a couple of days with us in the summer and managed to distill into less than 2 minutes the essence of our bespoke gunmaking, and to celebrate the hands and hearts that go into every new gun and rifle that leaves our factory. Luckily we had Brett on hand to capture the team at work in his typical style, which for many is as interesting as the film. 
Anyway sit back, turn on the sound and enjoy our short film! And watch this space, as there will be more to come in the new year.