As one of the few privately-owned gunmaking houses, the company is proud to run a comprehensive 5-year apprenticeship programme that leads to a qualification in one of the traditional gunmaking trades. The emphasis of the apprenticeship is on absolute quality and building the 'very best gun that can be built'.
The company remains the largest gunmaking company in the City of Birmingham with an eminent and illustrious heritage, which we are driven to maintain, develop and promote over the coming decades.
Over the last year, completed apprenticeships were celebrated across three of the key trades from the stocking, actioner and finishing departments.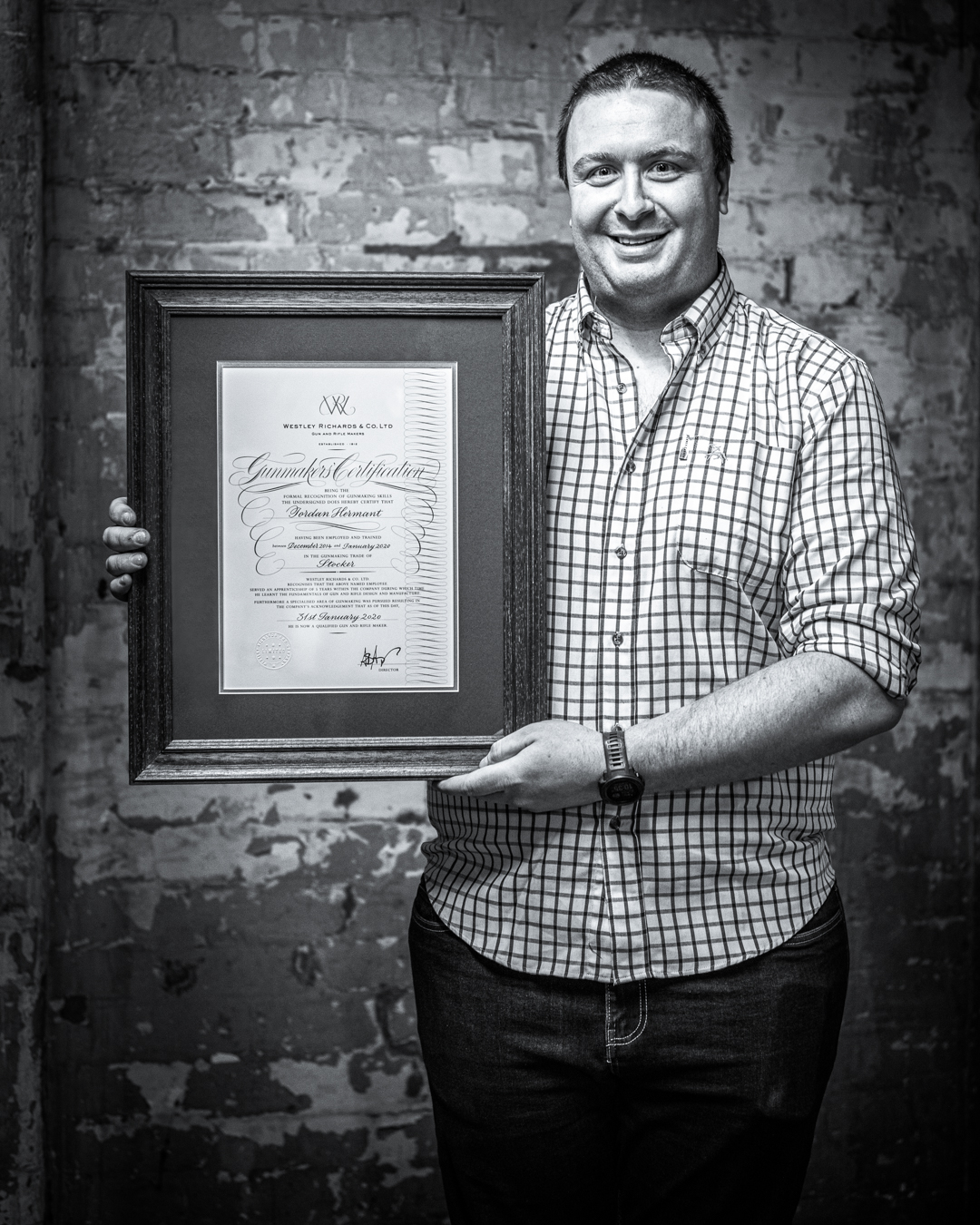 First up is Jordan Hermant from the stocking room. Originally from France, he joined us from the famous Léon Mignon gunmaking school in Liege. Completing his apprenticeship in the last 18 months, he is now starting his 8th year at Westley Richards. Jordan is our main bolt action rifle stocker and also stocks our hand detachable lock (droplock) double guns and rifles.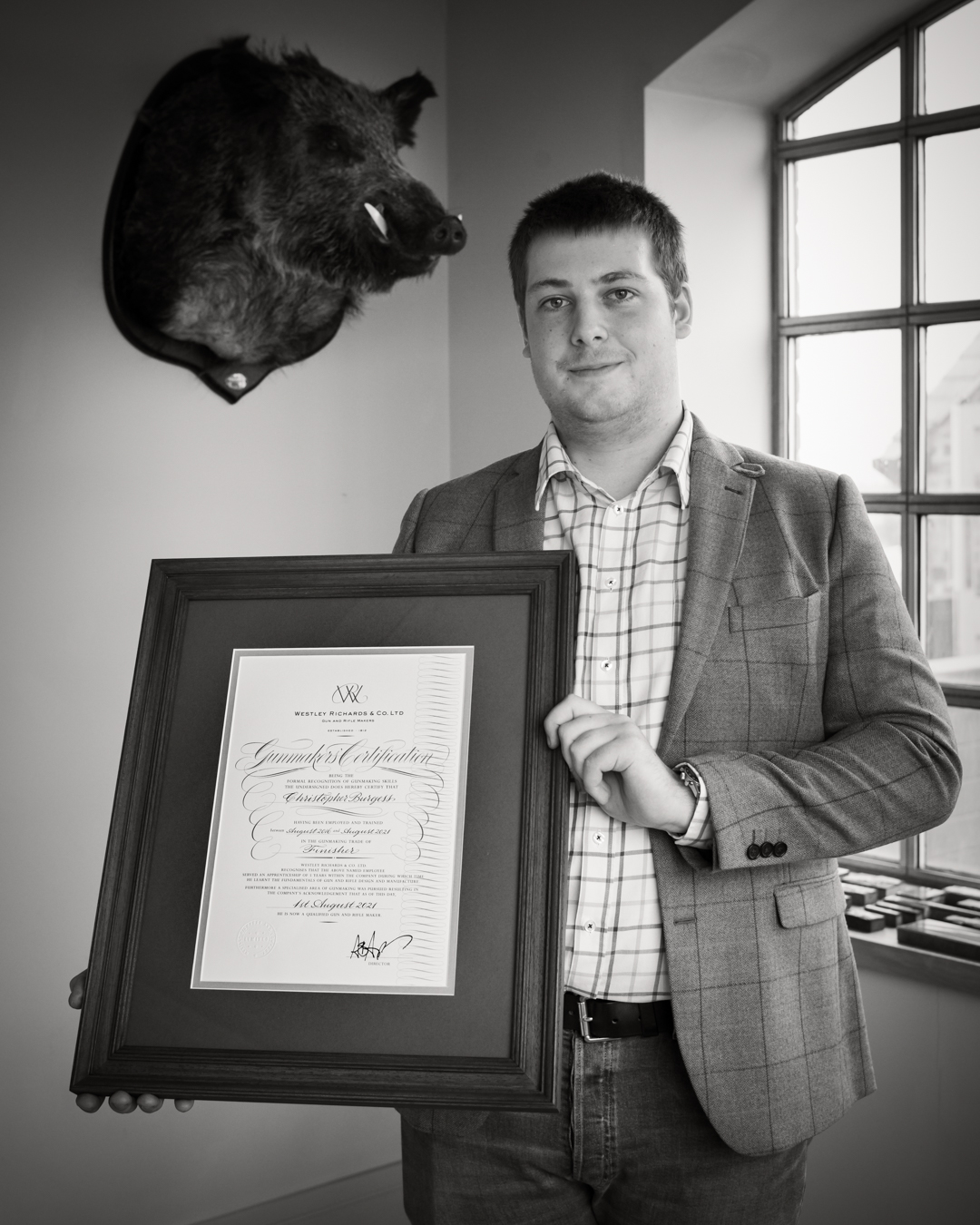 Our newest gunmaker is Christopher Burgess, known as Darrington to his peers, arrived at the company directly from a local technical engineering college at the ripe old age of 18. He first apprenticed in the actioning shop but found his forte in the finishing department. Having completed his apprenticeship earlier this year, Chris is now a key part of our finishing team.
And finally actioner James Grinyer.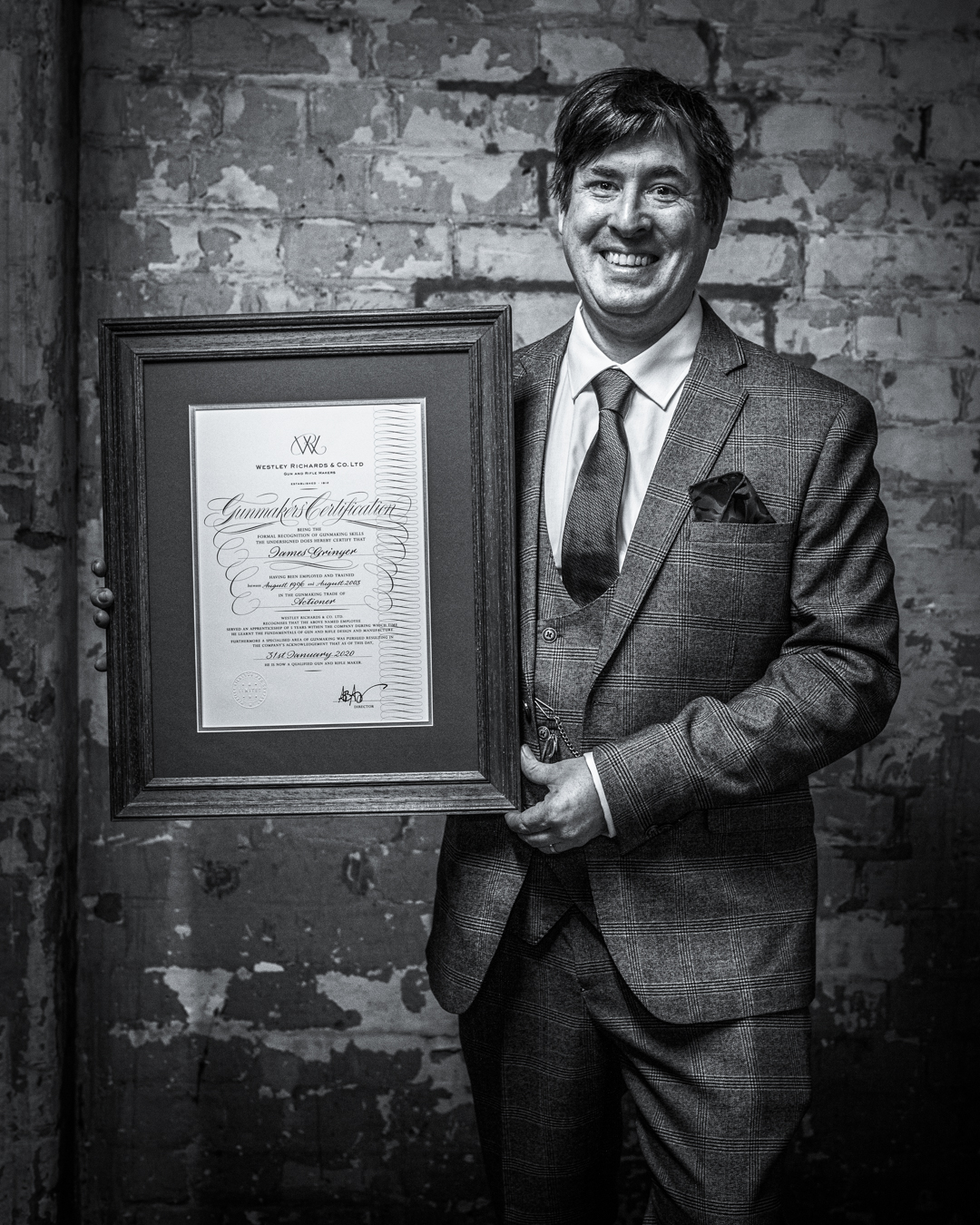 James first joined Westley Richards in the 1990s as an 18 year old, after working school holidays and weekends. He started on bolt action rifles before learning lockwork and lever work on the hand detachable lock guns and rifles. James actually left the trade for a period and returned 4 years ago. He is now a mainstay of our actioning shop, jointing the majority of our hand detachable lock guns and rifles.
James was only recently awarded his apprenticeship, in recognition for his original stint at the company with no official scheme at the time.
As we move into the new year, we now have further opportunities in the Westley Richards apprenticeship program and invite applications for these positions. We are looking for young, enthusiastic individuals with a keen interest in guns, rifles, sporting shooting and high craft.
You will be joining a team of talented and determined craftsmen whose aim is to build simply better and better guns, upholding the great traditions of the Westley Richards brand.
For full details please send a CV and cover letter stating your interest to apprentice@westleyrichards.co.uk