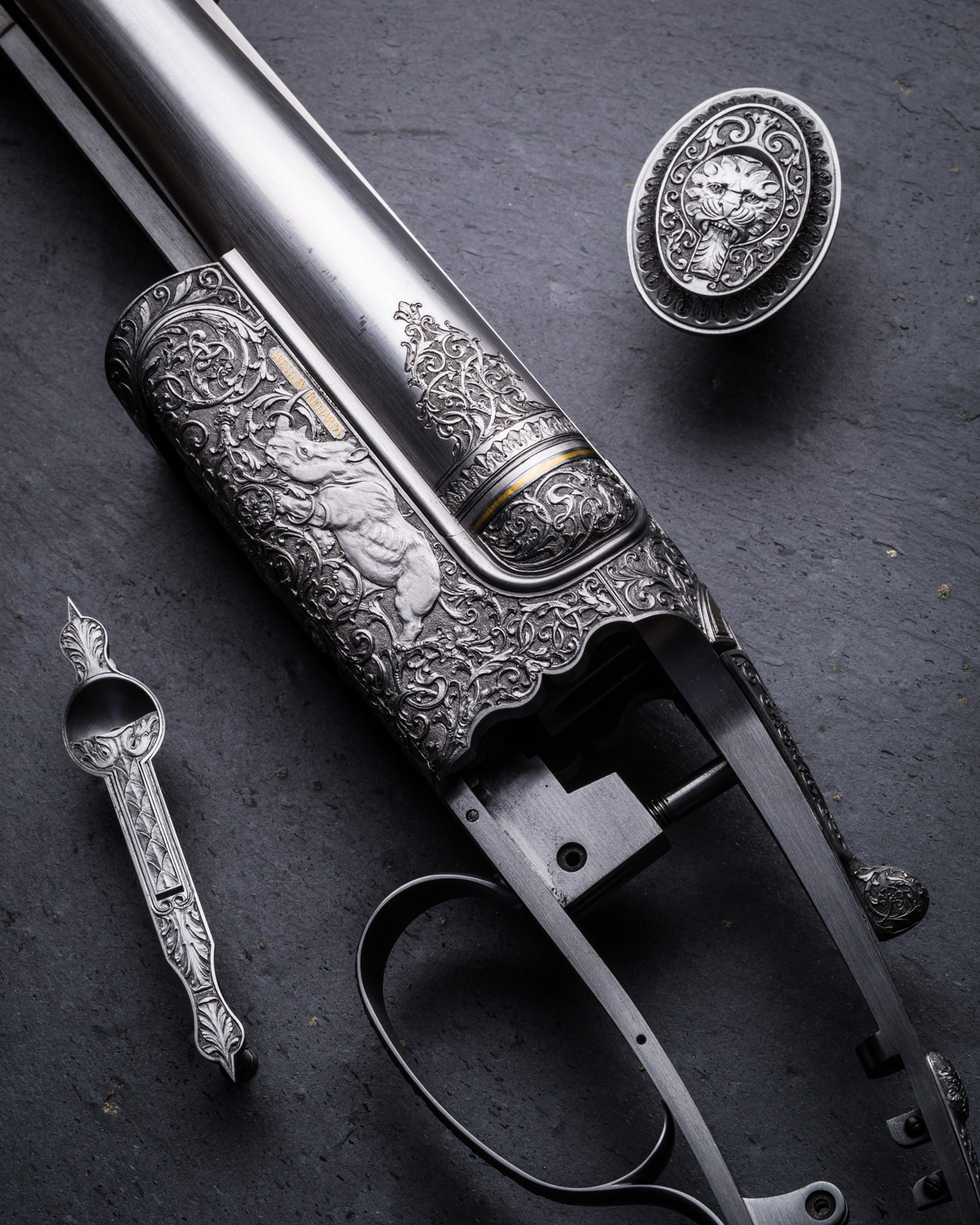 To be fair there are 2 very different styles engraving involved here, each engraver has a very different style and finish to their engraving. Later this will become apparent when I show Vince's latest work and the attention to polish and detail become evident all which is a very time consuming detail.
Tomorrow this rifle goes down to St Ledger for case colour hardening and once again the decision will have to be made 'colour on or colour off'. I always liked the deluxe R. B. Rodda rifles which were carved engraved and left with colour on, so I am possibly biased. We will judge when it gets back!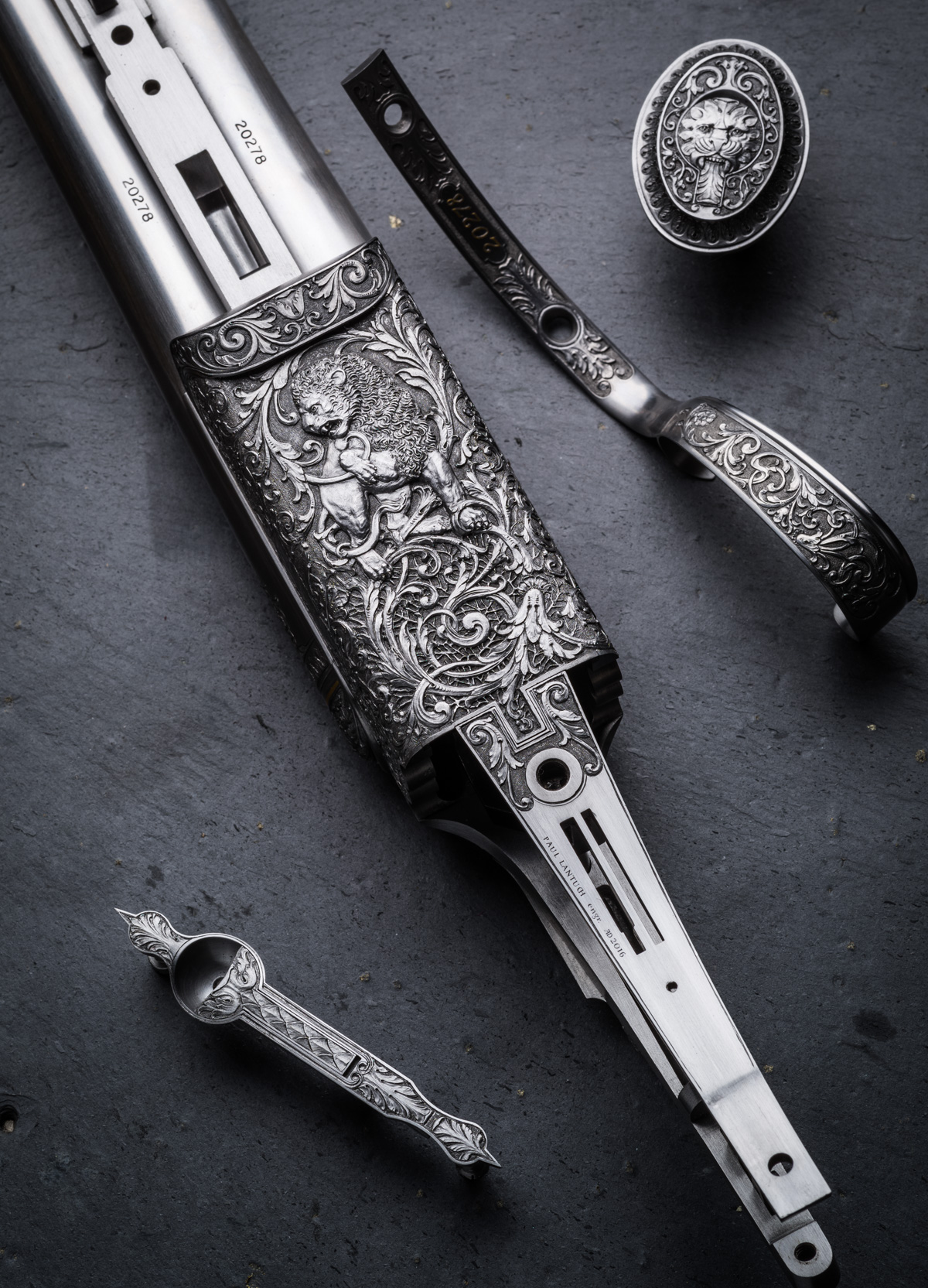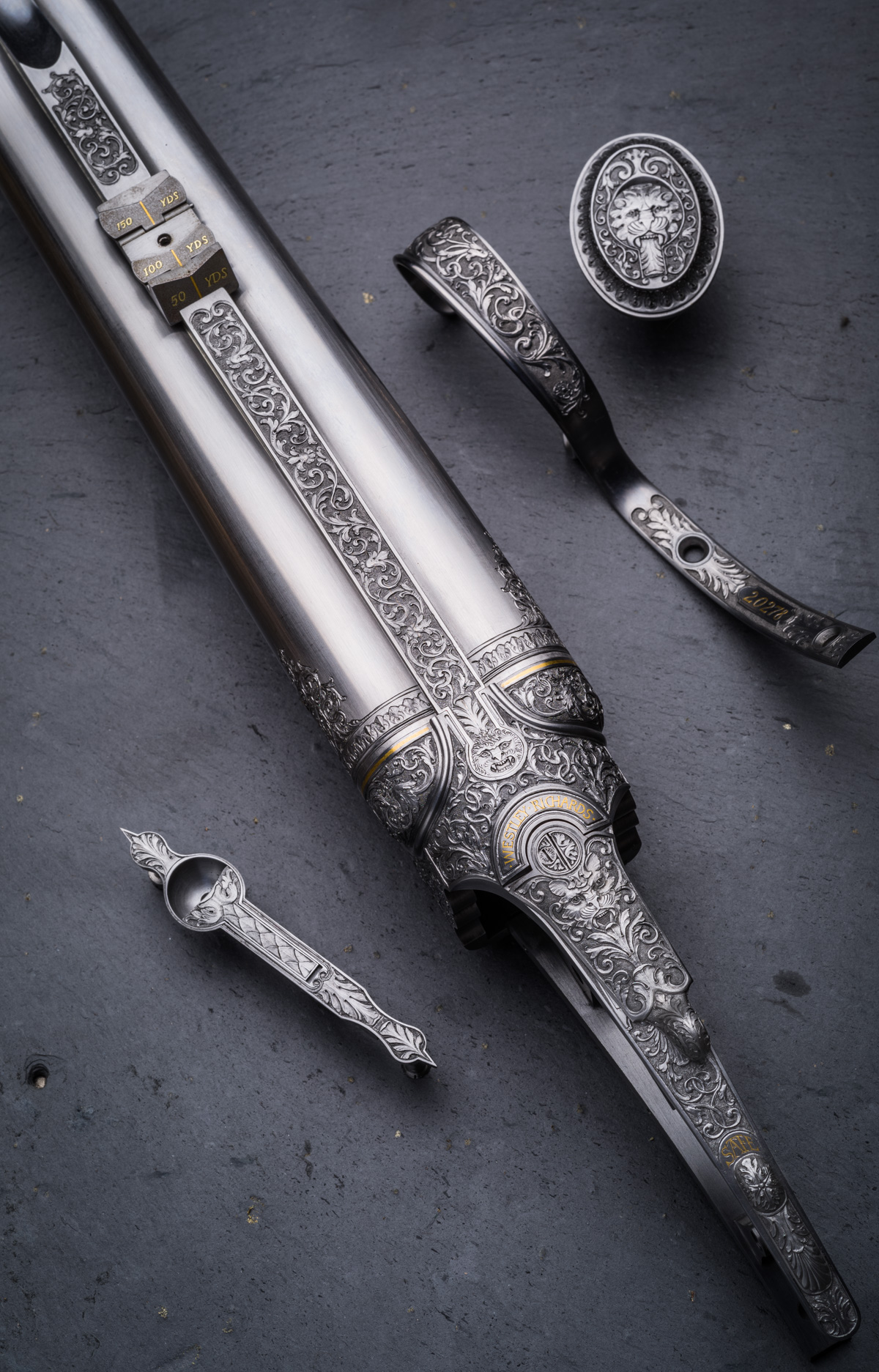 The rifle is a Westley Richards .500 3" NE hand detachable lock double rifle, 2 triggers, automatic selective ejectors, manual safe.