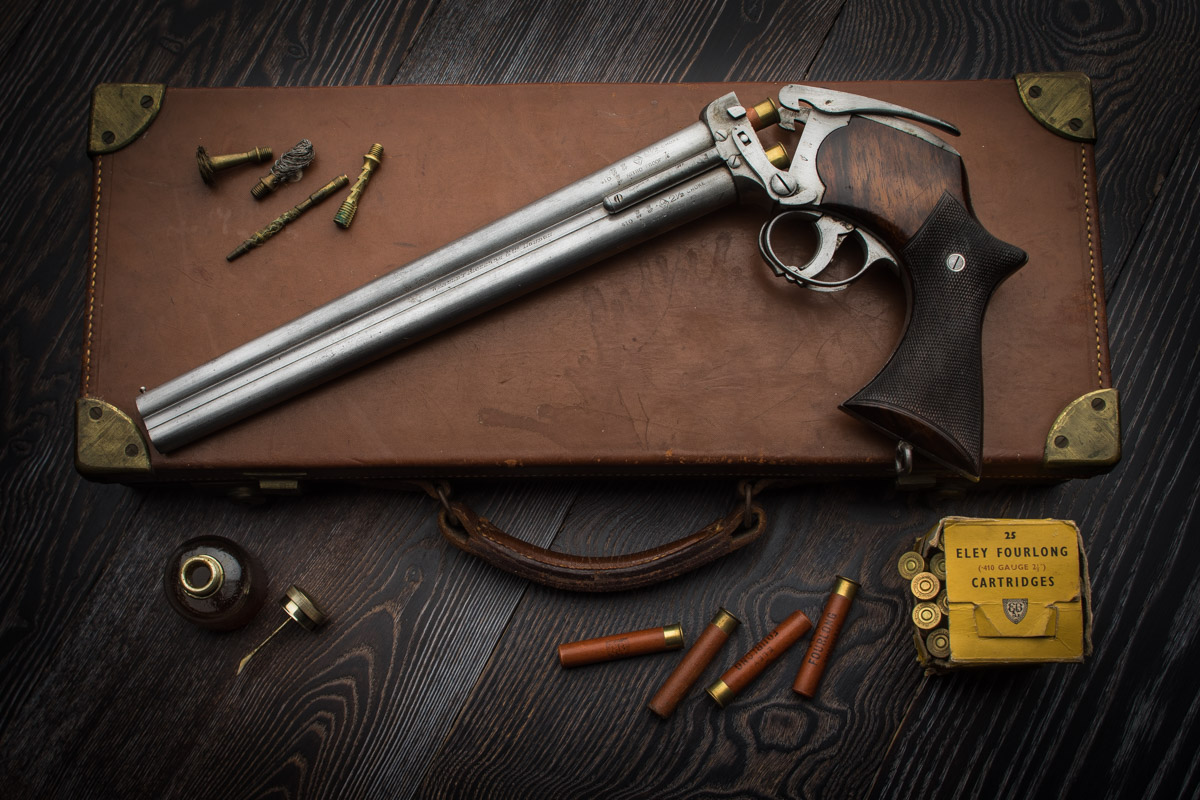 Completed circa 1935 the pistol is based on a design that was originally patented to Charles Lancaster who used the design for their Howdah and Officer pistols.  It was available from them in various pistol calibres up to .577 and came in both 4 and 2 barrel versions all operated with a single trigger.  The single trigger could also be extended and when cocked act as a set trigger which was handy for precision shooting.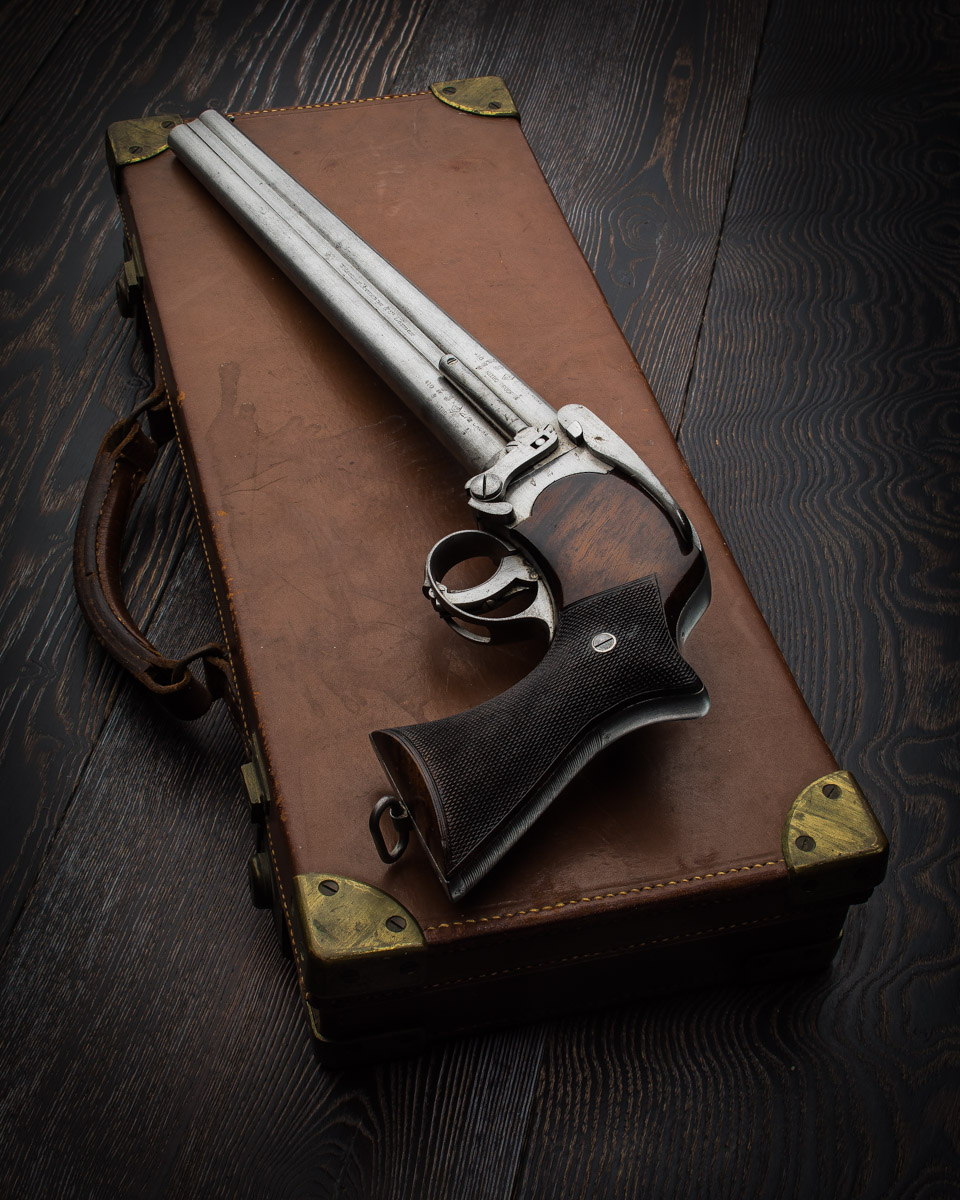 This Westley Richards version is proofed for the .410 2 1/2" cartridge shooting a 7/16 ounce load which suggests that it could really only have been intended for use either as a vermin control pistol, or more interestingly a specimen collectors pistol.  The idea of facing a wounded tiger with it or some hostile native seems definitely out of the question!
Amazingly it comes presented in a lightweight leather case with cleaning rod and brushes all certainly made at the time it was supplied.  Seeing such a case always fills us with anticipation and yet again we were not disappointed.  A nice fun item to see bearing the Westley Richards name, one we may even use as a template for a new 'compact' .410 over and under quail gun!