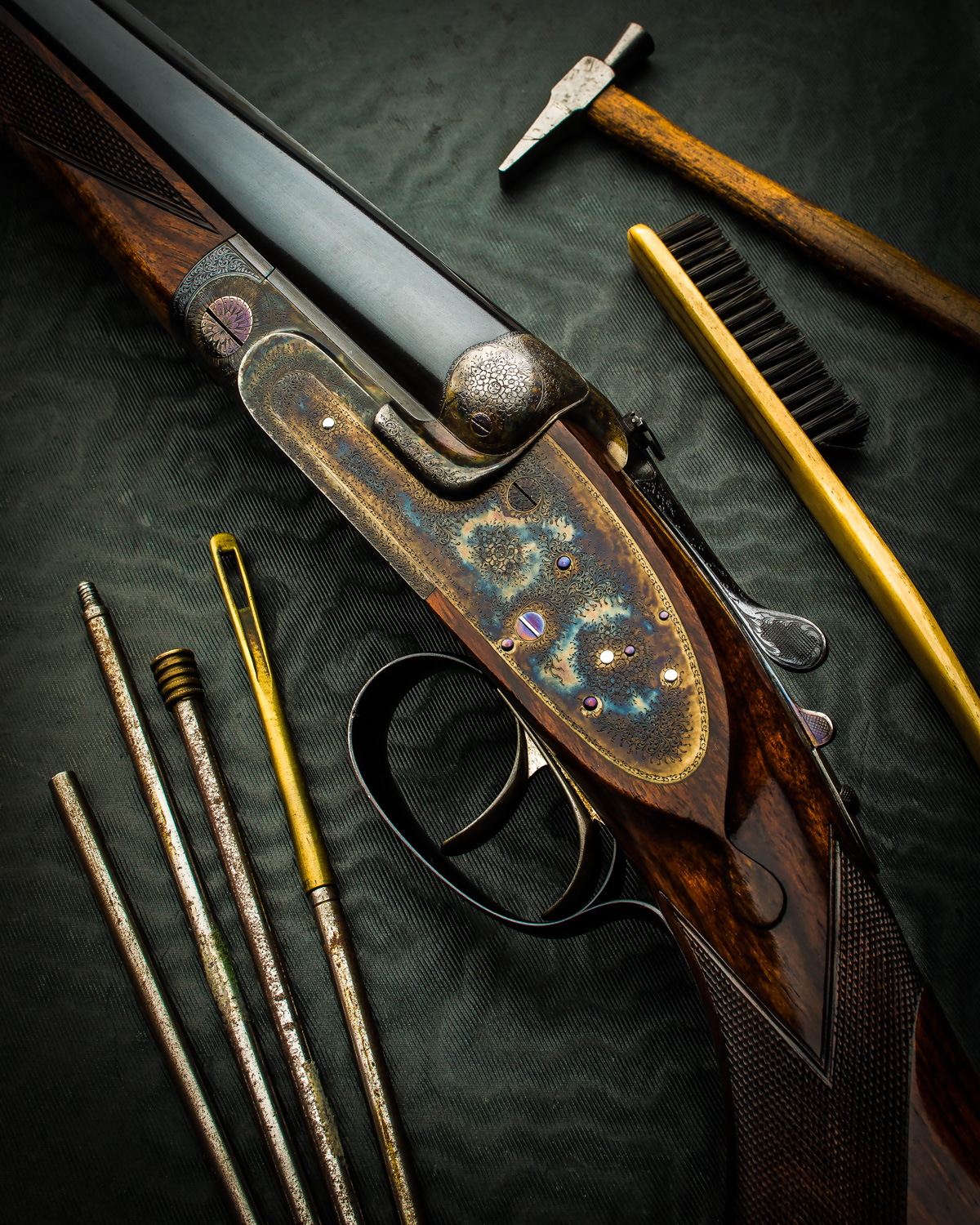 Made in 1927 this J. Purdey & Sons Self Opening Double Rifle is chambered in the company's .246 caliber and remains in remarkable original condition. Retaining nearly all the original color hardening and barrel black as well as the original pad and untouched wood, this is one of the highest condition between the War Purdey rifles we have ever encountered. Built on the famous Beesley Patent Self Opening Sidelock Ejector action it is strengthened with a bolstered frame, third bite and sideclips. The rifle is a pleasure to handle being very slim and appropriately sized for Purdey's smallest proprietary cartridge. Adorned in Purdey's house Rose & Scroll this is yet another example of the between the Wars quality that, in my mind, makes this engraving pattern and this era of gun making so famous.
Introduced in 1923 the .246 Purdey hurled a 100gr bullet at just under 3,000 fps and was described in Purdey's advertising as "one of the most up-to-date small bore rifles for deer, buck and wild boar it is one of the fastest double rifles made…". While the .246 Flanged matched the ballistics of cartridges that are exceedingly popular today, the same as the .369 Purdey, it never reached much popularity. Still available in the 1940's the cartridge was simply ahead of its time and very few rifles were made by Purdey's in this caliber; just 13 according to Donald Dallas' book.
Finding such a rare rifle in such high original condition is a rare feat in and of itself, but this little gun had a few more stories to tell. Stuck to the right side of the butt stock is a tattered label from Spain's Patrimonio Nacional that administers and manages the assets ceded to the Spanish State by the Crown. In a call to our colleagues at Purdey's, we were told the ledgers state:
Completed 12th July 1927 for the King of Spain
Barrel length: 25 1/2"
Stock length: 15 5/8"
Weight: 9lbs 13oz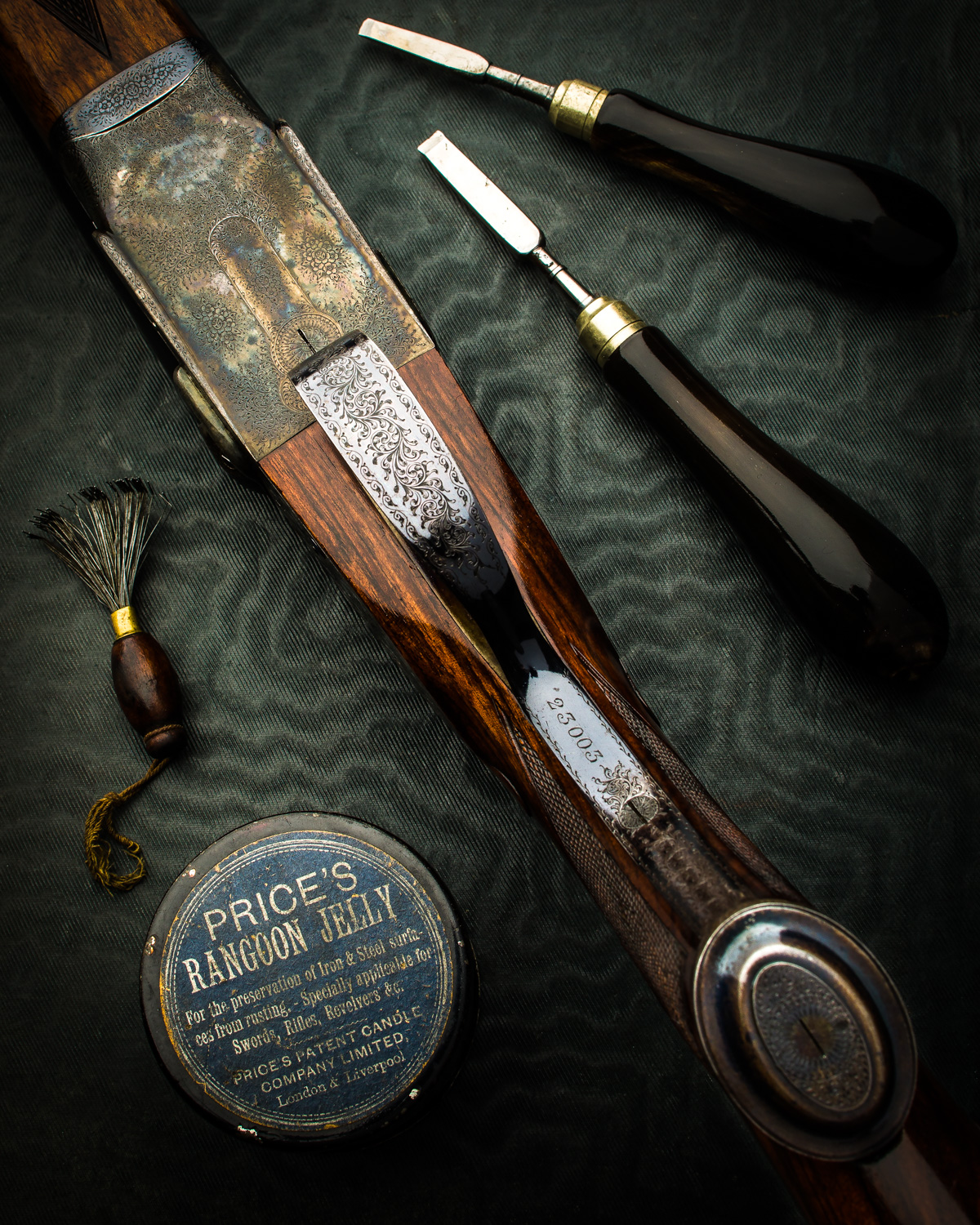 While the ledgers are a bit vague stating simply the "King of Spain" King Alfonso XIII, who reigned from 1886 to 1931, was a well-known patron of Purdey's and known to be a very keen shot and avid hunter. +
One can draw their own conclusions from these clues but nevertheless, it only adds to the mystique of such a rifle. Simply put this is an excellent example of a very rare rifle, from a storied time period, by a World-renowned maker, in extremely high original condition and with royal provenance. There's really nothing else a collector of fine guns can ask for.