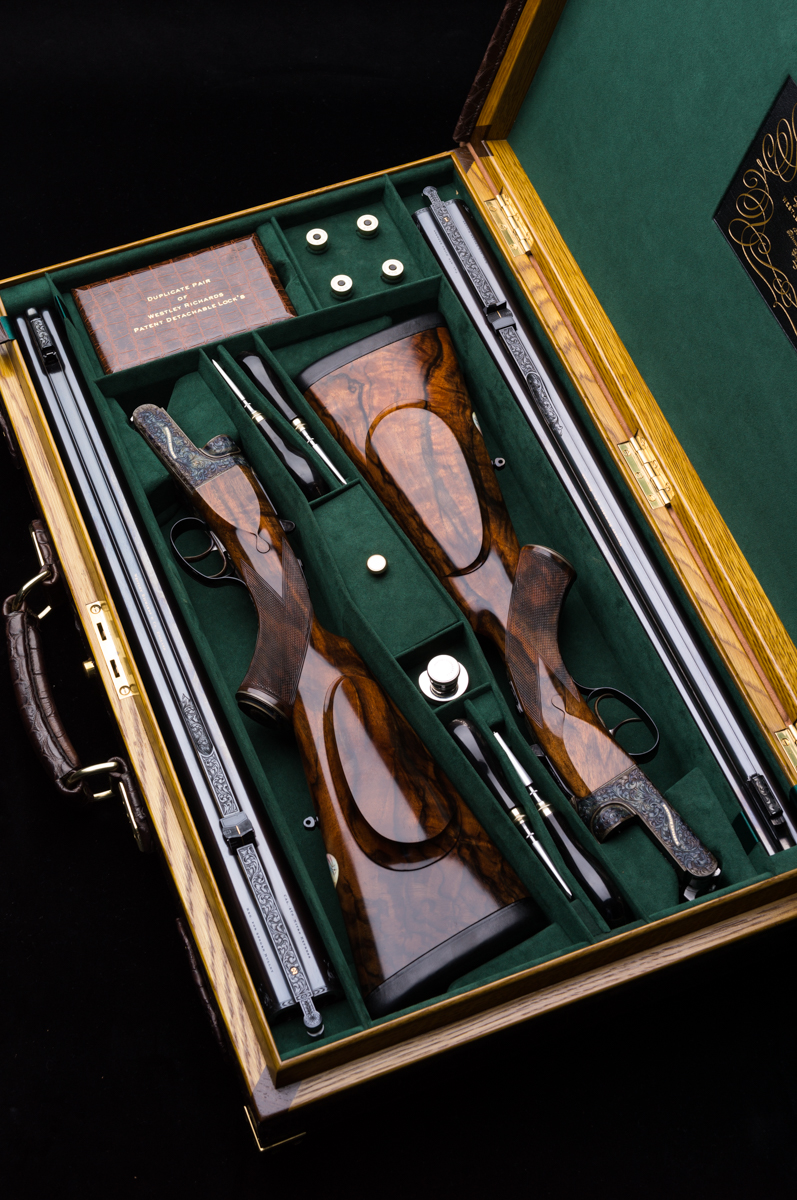 This latest pair of 470 rifles were commissioned as a gift for the 2 sons of a long standing customer of ours, a customer who had hoped his 2 boys would one day accompany him to Africa. Alas, their interests have taken them in a 'non hunting' direction and with father being a total .500 3" afficiando for his doubles, I have been asked to find a home for these rifles.
Pairs of double rifles are a rare item to find and they are something I have always enjoyed making as a result, there being a very special feeling about a person needing a pair of rifles to hunt with in Africa, it is a sign of true enthusiast .
This pair of detachable lock rifles is made for hunting, a deluxe gift but not too precious for the bush. 2 rifles with extra locks, elaborate scroll, fine cameo's of large elephant all cased in a fine alligator skin case with outer cover.
Anybody with 2 sons to spoil or a big hunt planned?