In 1996 we started this pair of guns for a regular client of ours, they were to be a gift. However a few years later when the guns were ready, the recipient of the gift was 'no longer deserving'. So for 17 years, this pair of game guns have been waiting to get out of their case and into the field to do what they were made for!
Whilst these guns are standard scroll back hand detachable lock guns with our traditional pattern engraving, they have in addition, single selective triggers and two particularly nice game cameos executed by Rashid Hadi whilst he was in residence at Westley Richards. The guns are cased in a traditional Westley Richards pattern oak and leather guncase with outer canvas cover and will be available shortly on our used gun site.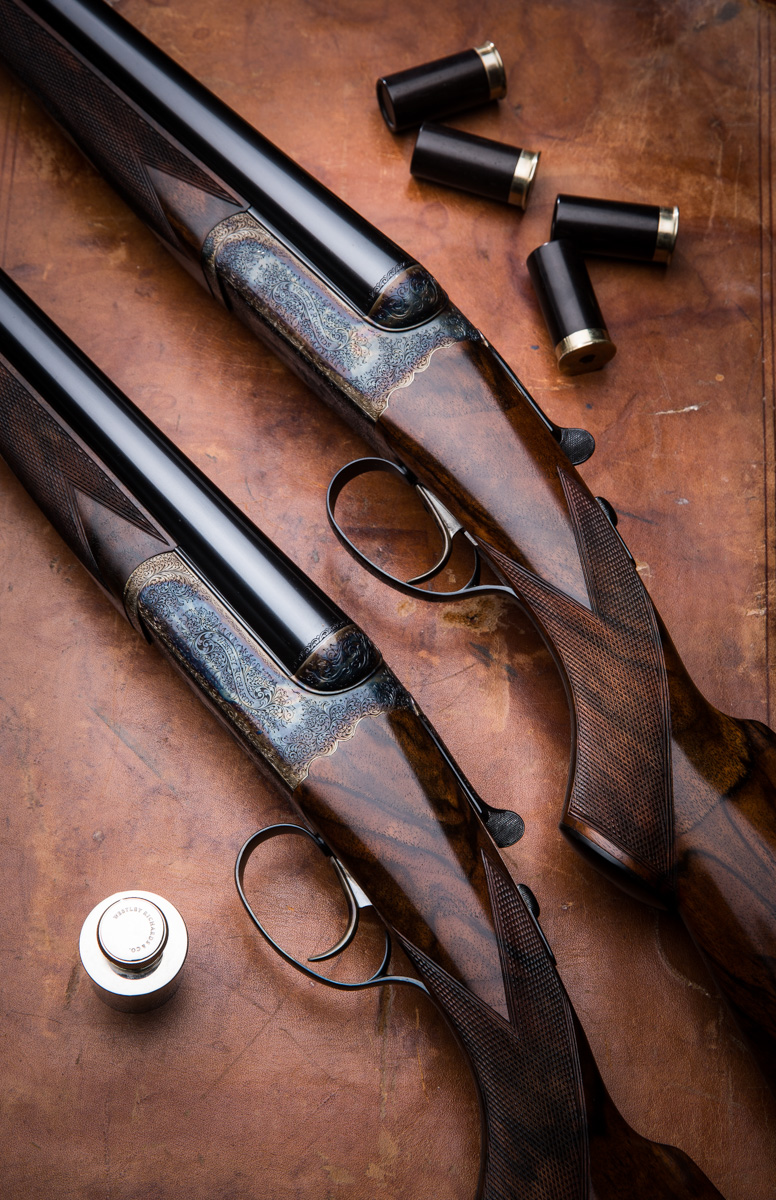 A pair of Westley Richards 12g Single Selective Trigger Droplock guns.