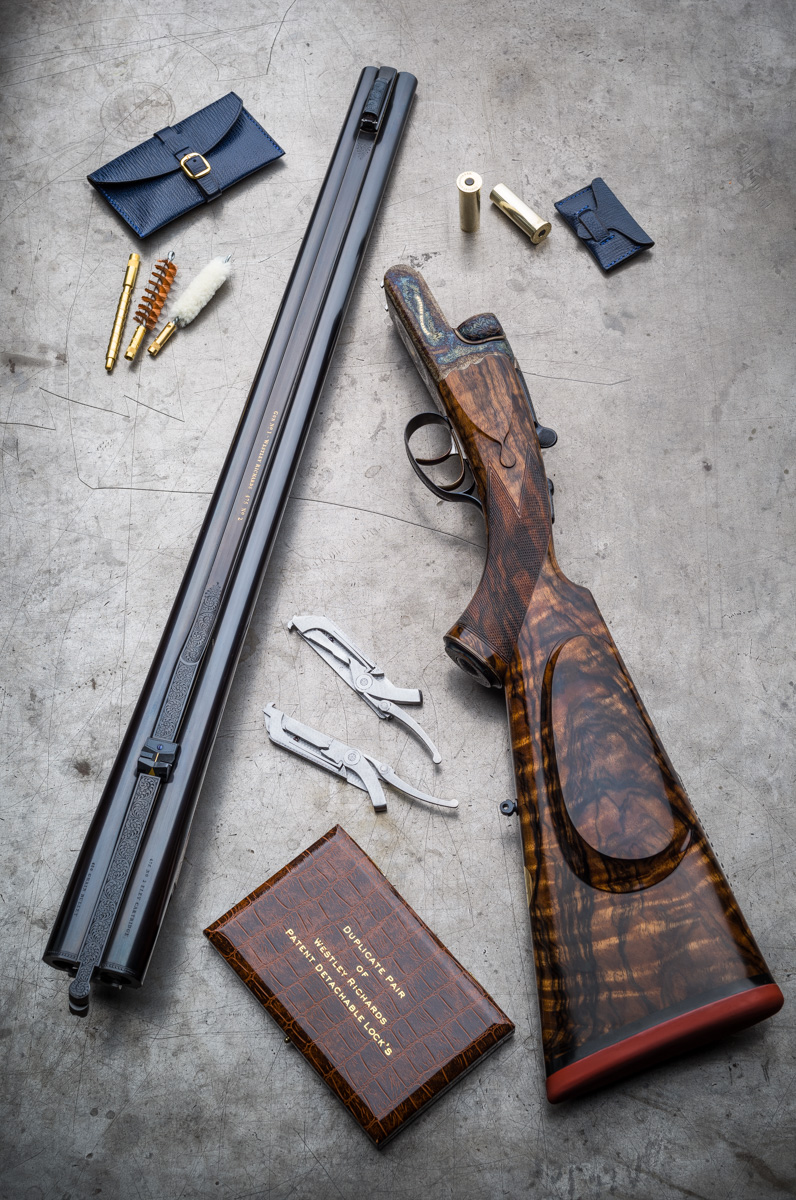 This is a very traditional format rifle with the addition of the scroll back, this I think has been a very nice recent 'old' addition to our offering, we did make rifles filed with scroll back like this in the past but it was dropped for many years. I have only seen very few pre war rifles with the scroll back and took the shape and file up we use from one such rifle, a .476 which features in our history book "In Pursuit of the best Gun".
This rifle is supplied with a pair of cased extra interchangeable locks and is all cased in lightweight leather travel case made in our leather department with accessories.
The .475 No 2 Eley has a 480 grain bullet travelling at 2200 FPS.