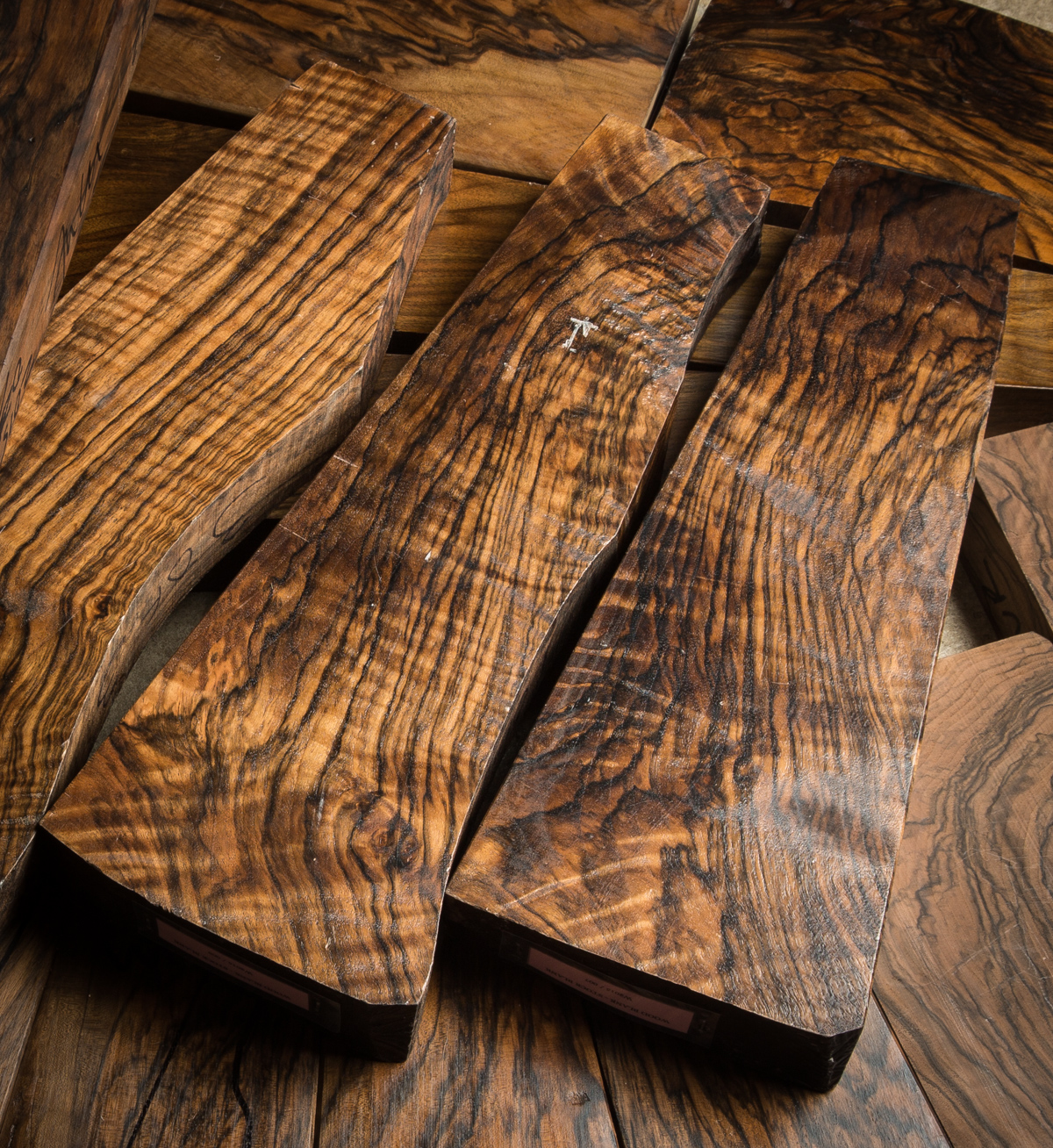 The next stage in the whole wood process is getting the chosen blanks on the guns! This in itself may sound simple but actually often disaster can happen at any stage. The wood can develop 'shakes' as it adjusts to the ambient humidity, (these are small cracks which can render the blank useless) the stocker can cut the rough stock shape out and reveal a massive hole or a flaw in the wood, there are a number of things that can go wrong and the blank is then relegated to the scrap heap, expensive firewood!
So it is always a relief when the wood you choose and had high expectations for is actually on the guns, shaped up, sanded and with a first coat of clear oil on. This is the point you can actually judge how you did with your selection.
Above are a set of 3 blanks I purchased from one of the dealers in IWA in 2015 and below are a pair of new sidelocks guns fresh from the stocking shop for which I used the best of the 3 blanks for. Relief indeed, they worked out well!
Over the next months, whilst the guns are being engraved, the true richness and colour of the wood will be released by endless coats of oil and hours of hand polishing. We will show them again after that!