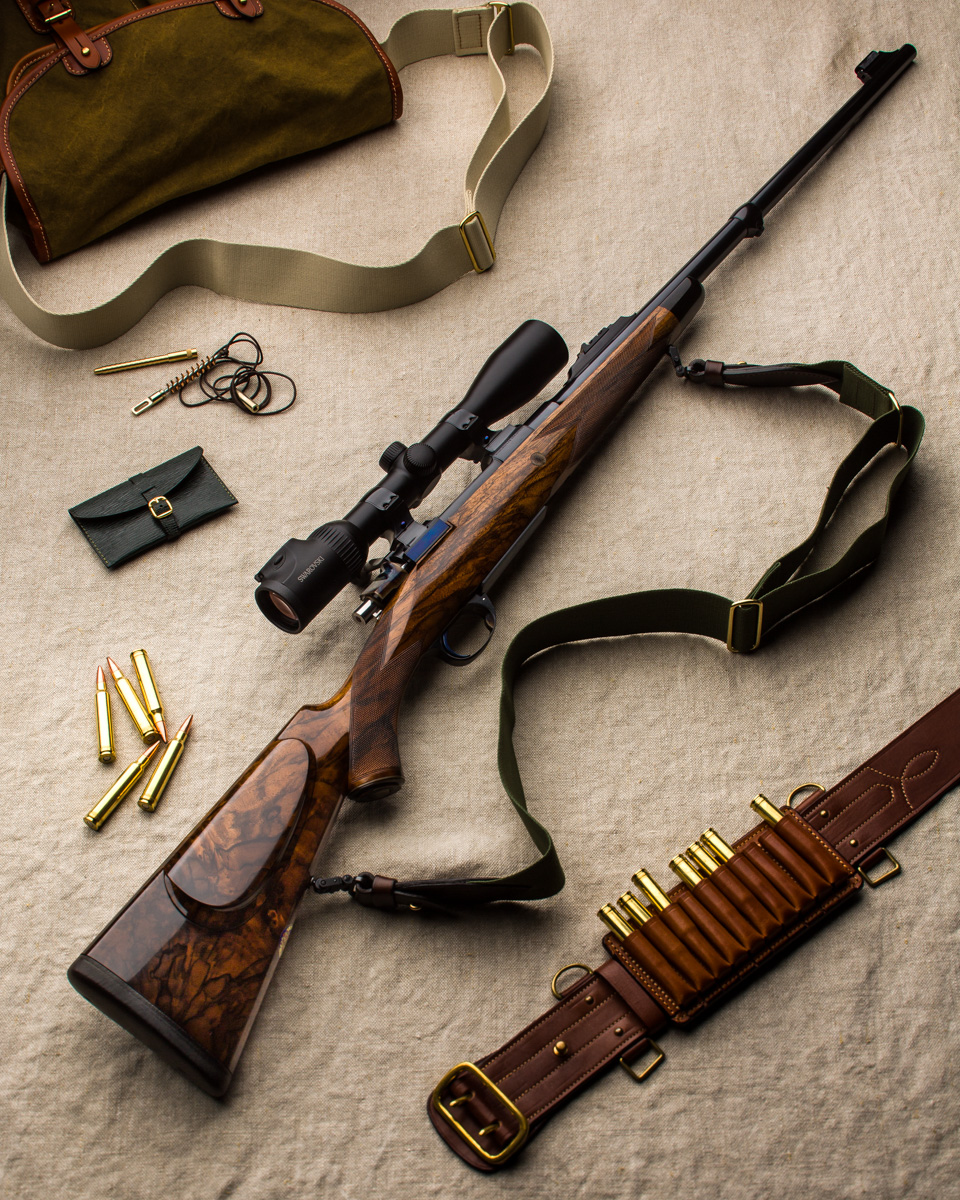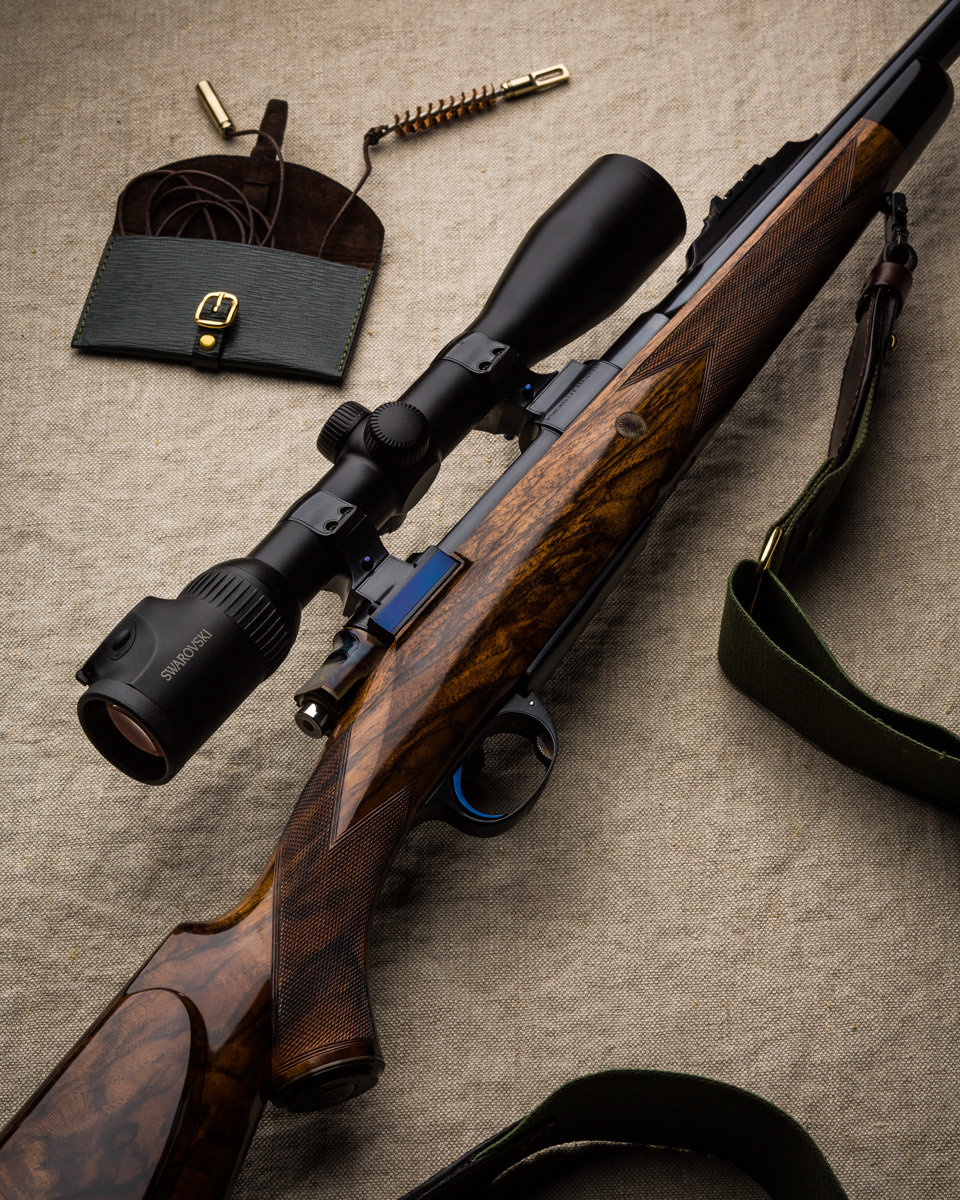 The first is a true left handed rifle built on a double square bridge Mauser '98 left hand action. The client in this case was very specific about a heavier than normal barrel contour with a recessed muzzle crown as he wants to eke every last bit of accuracy out of the 25" barrel.  The second is on a right handed double square bridge Mauser '98 action and has our traditional barrel profile with our patent combination foresight and quarter rib.  Both have quick detachable scope mounts that integrate very nicely with the square bridges.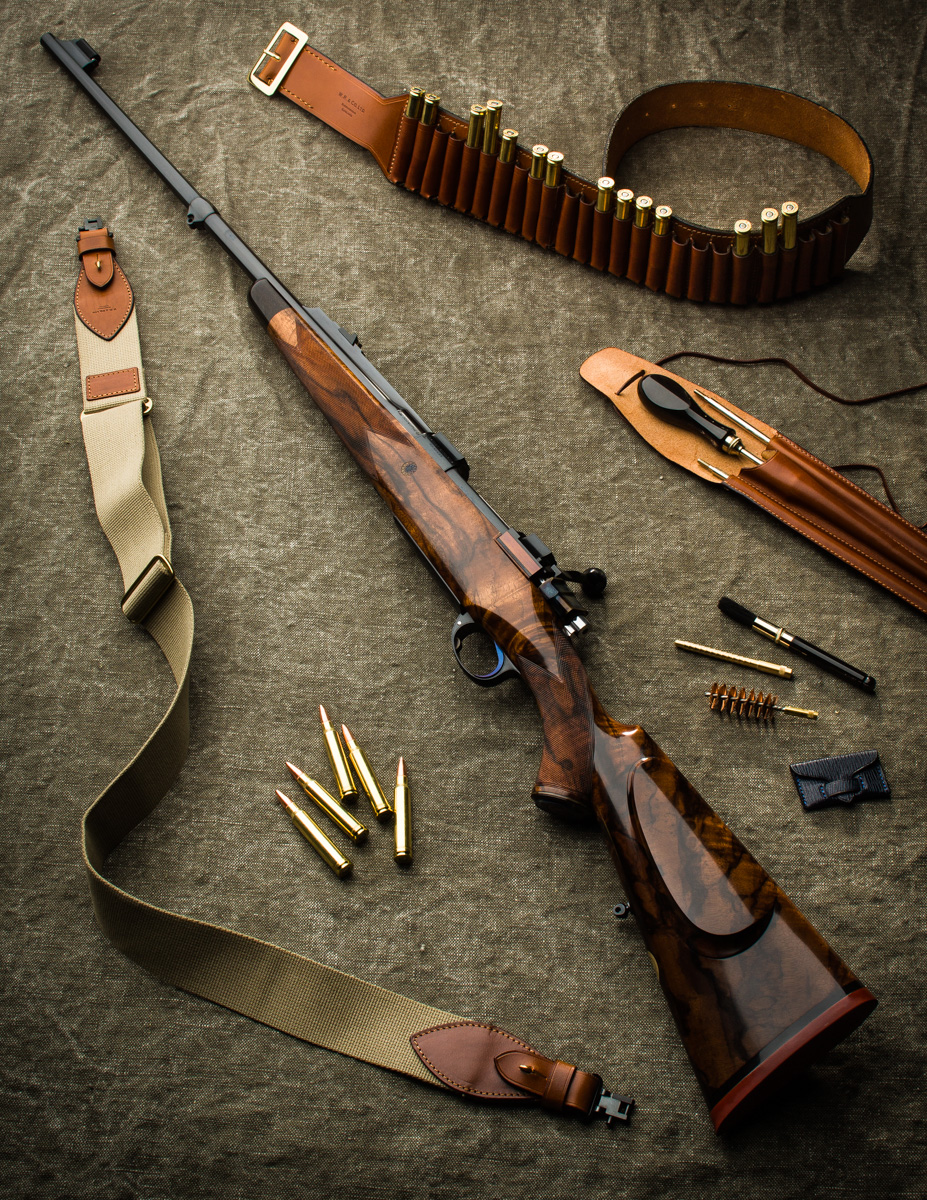 One of the nicest things about these rifle and one that we always discuss with a client, is how high grade wood can really make all the difference on a bolt action rifle, particularly if the engraving is being kept to a minimum.  Both rifles have stunning exhibition pieces of Turkish Walnut that the finishers here in the factory have spent hours hand oiling to the very highest gloss finish.  We think it speaks for itself.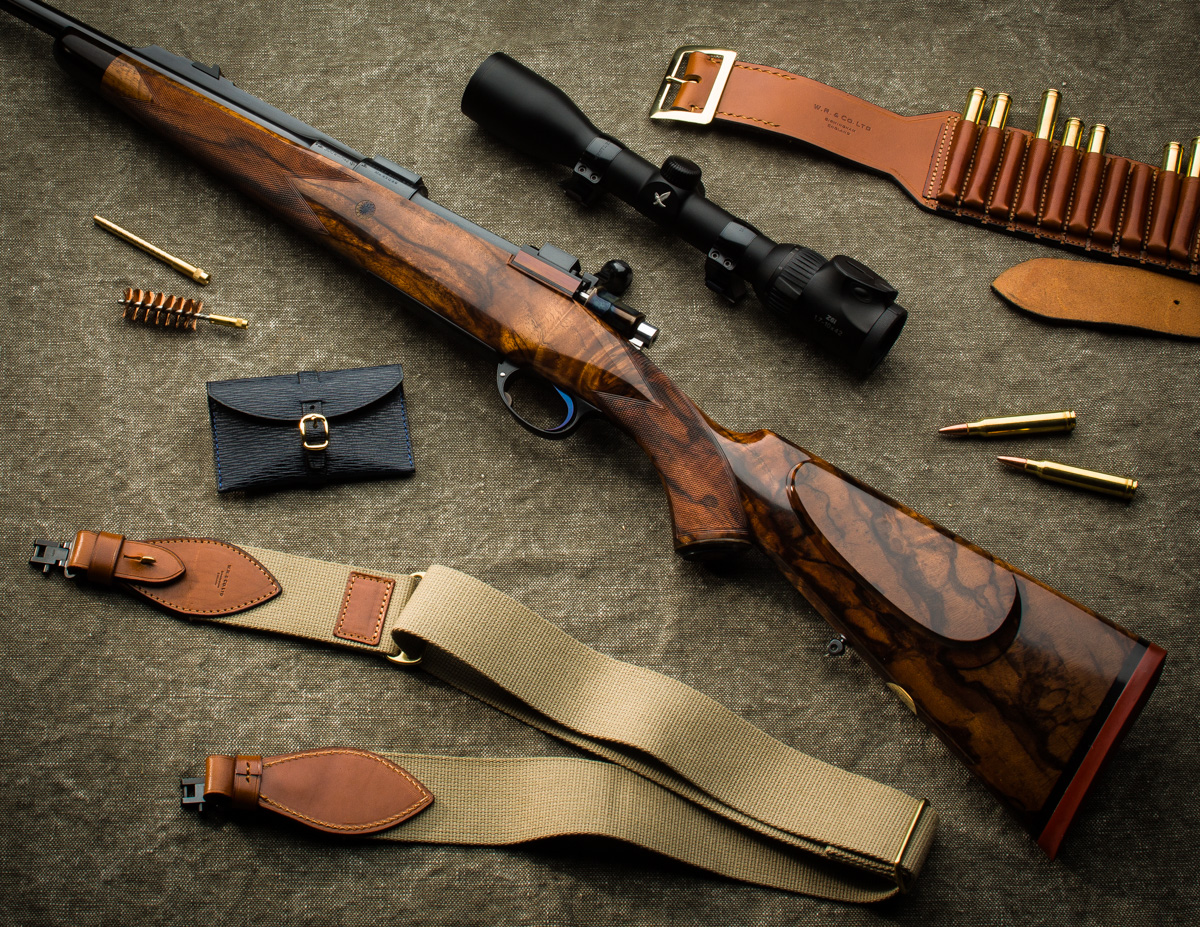 Both rifles have our elegant 'name and border' engraving, with little touches on the recoil bar, pins, sights and square bridges, all executed to the highest standard.  This is a point often missed by other makers who see such engraving as a cheap option.  We use our very best engravers to execute this work and it is always worth the extra time and expense.
May the new owners enjoy many years of use and hopefully perform as well as the rifles do!