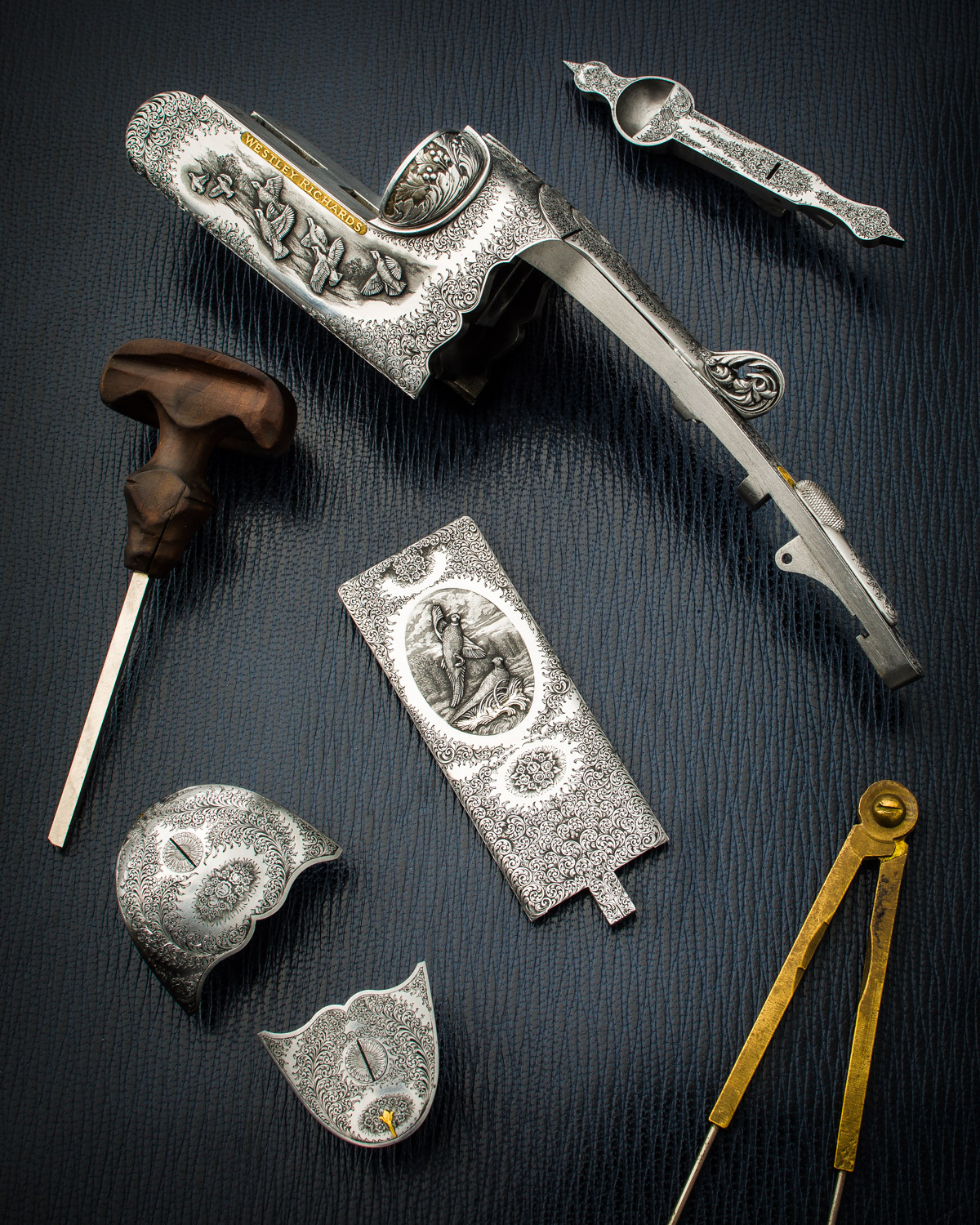 Vince has always been one of those lucky talents and I remember with envy some of the exceptional pieces he created as little more than a kid. Both of us have matured (supposedly!) since those early days and through the kind patronage of some fantastic clients, have been privileged to put together some genuine masterpieces of the gun-maker and engravers art.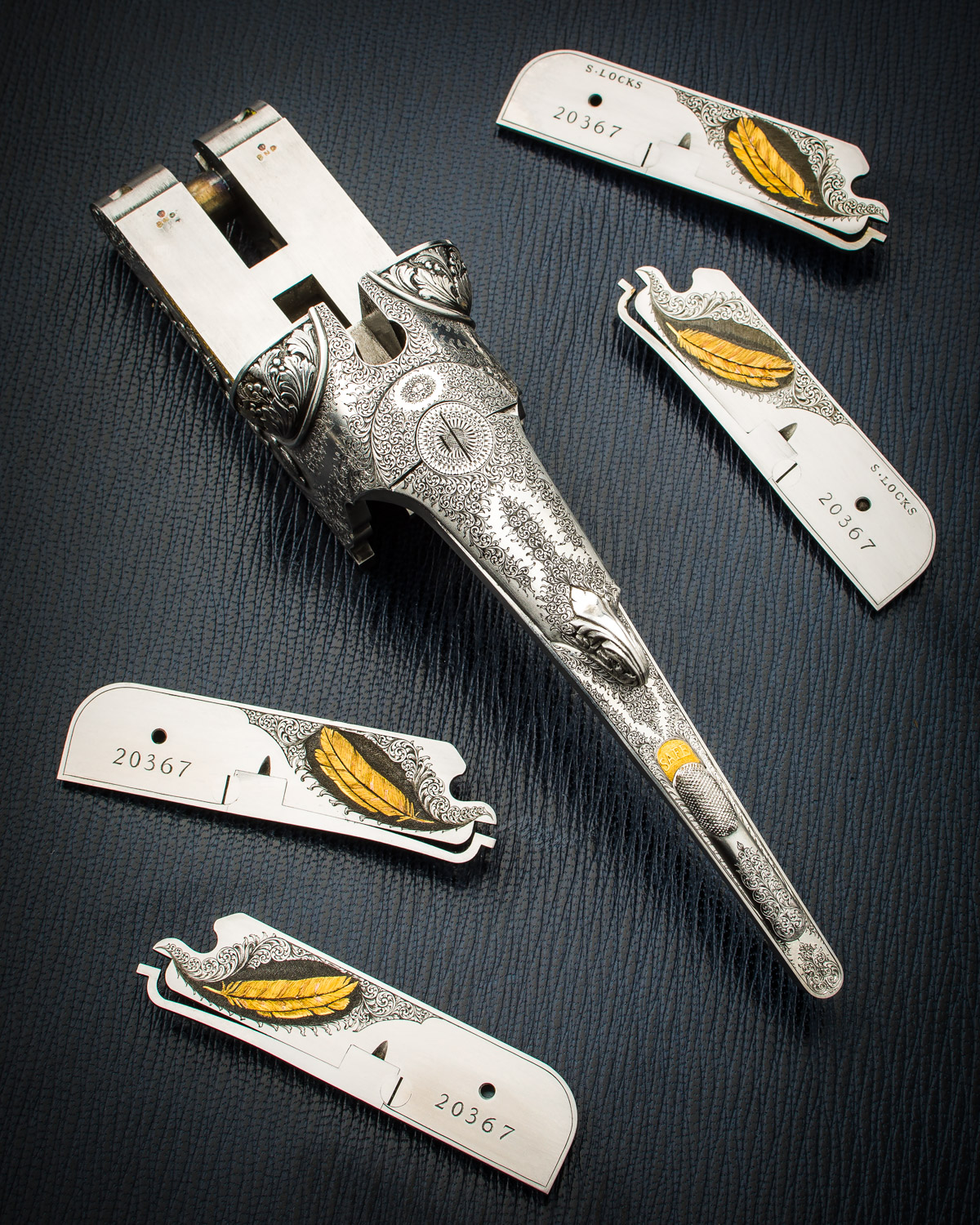 Gold feathers add beautiful detail to the lock plates.
The gun shown here is one of our classic hand detachable or 'droplock' shotguns in 28 bore. With this particular gun Vince has used a process where raised steel scenes are actually carved onto the main action body and cover plate, rather than being of a relief carved style. This gives the scenes unparalleled dimension and it is almost as though the birds are flying out of the backgrounds and streaming past you. For interests sake, the gun is adorned with Bobwhite Quail, Chukar and Pheasant, with a Black Labrador on the trigger guard bow.
As we have come to expect with Vince, the rest of the gun has a wonderful combination of super fine rose bouquets and scroll, carved fences, pierced lever work and super delicate gold work. All of us are very much looking forward to seeing the finished article, as there are a few other nice touches to complete the final package.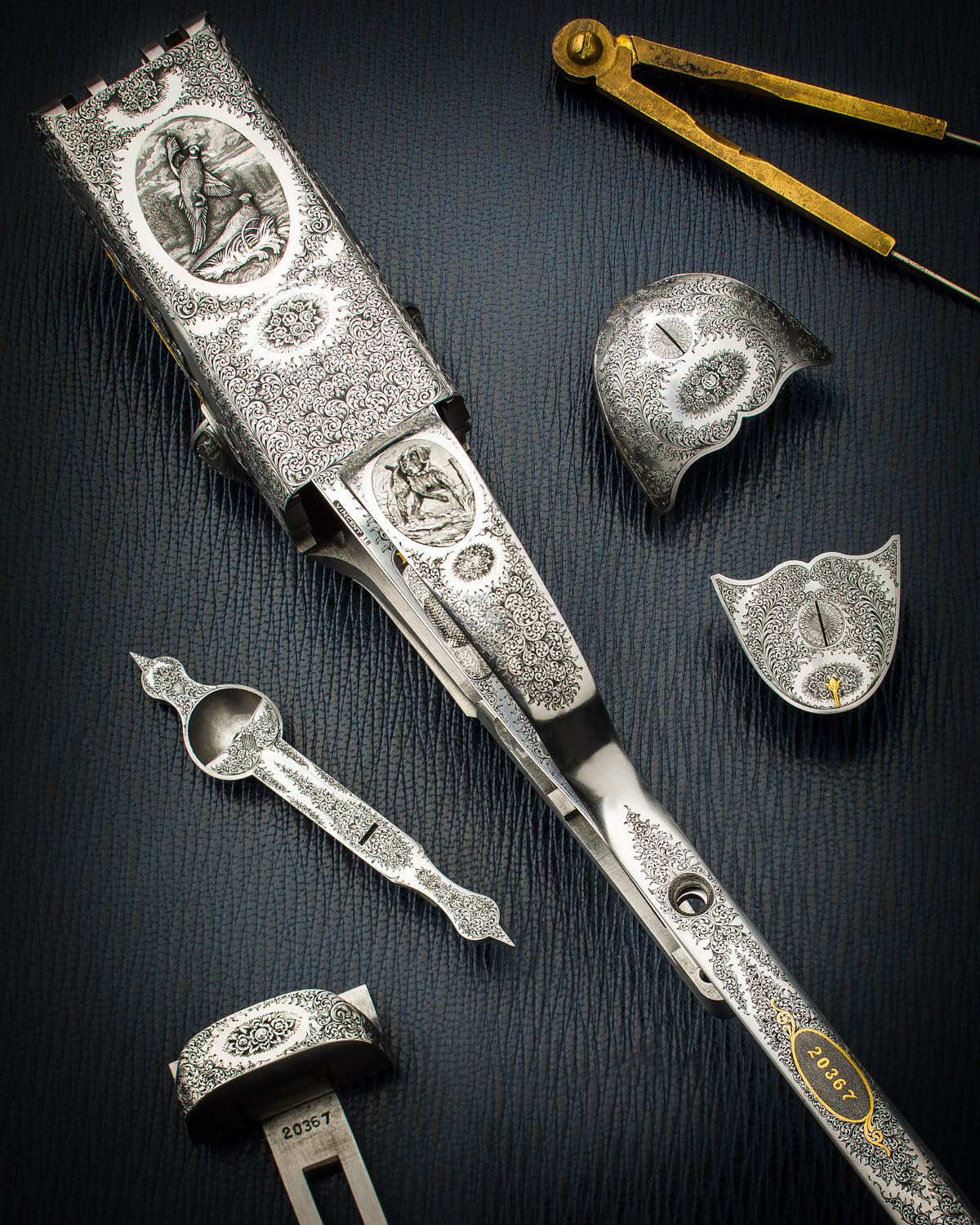 Pheasant adorn the cover plate, whilst a Black Labrador retrieves a bird.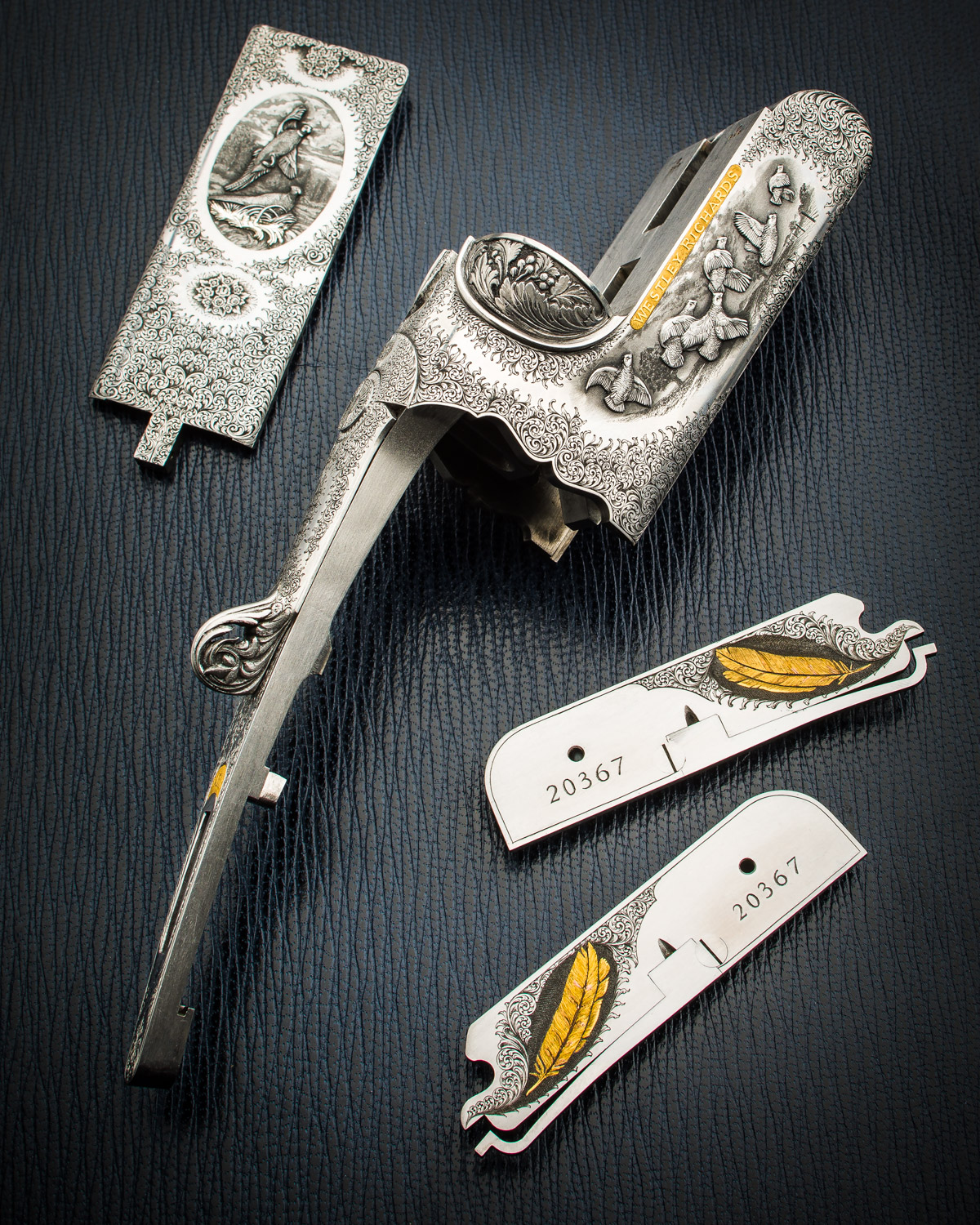 Bobwhite quail stream down the right side of the action.