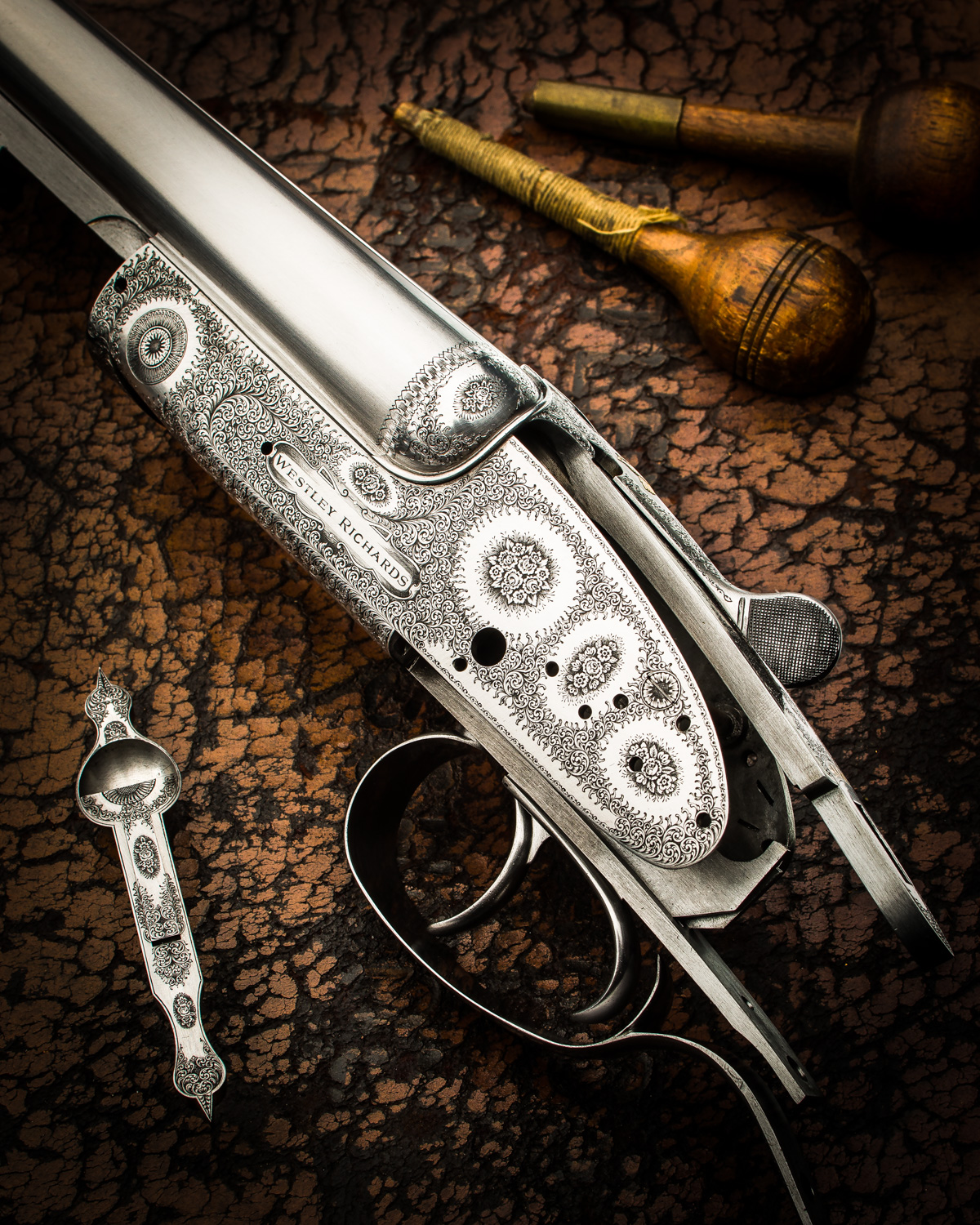 Truth be told the gun has turned out beautiful and as it reaches completion we will obviously share further images with you. All credit must go to all of the gunmakers so far involved and also the engraver who has developed a beautiful take on the traditional rose and scroll engraving design. Cut delicately by hand this gun harks back to the pre-war days of gunmaking, yet demonstrates what can be achieved today.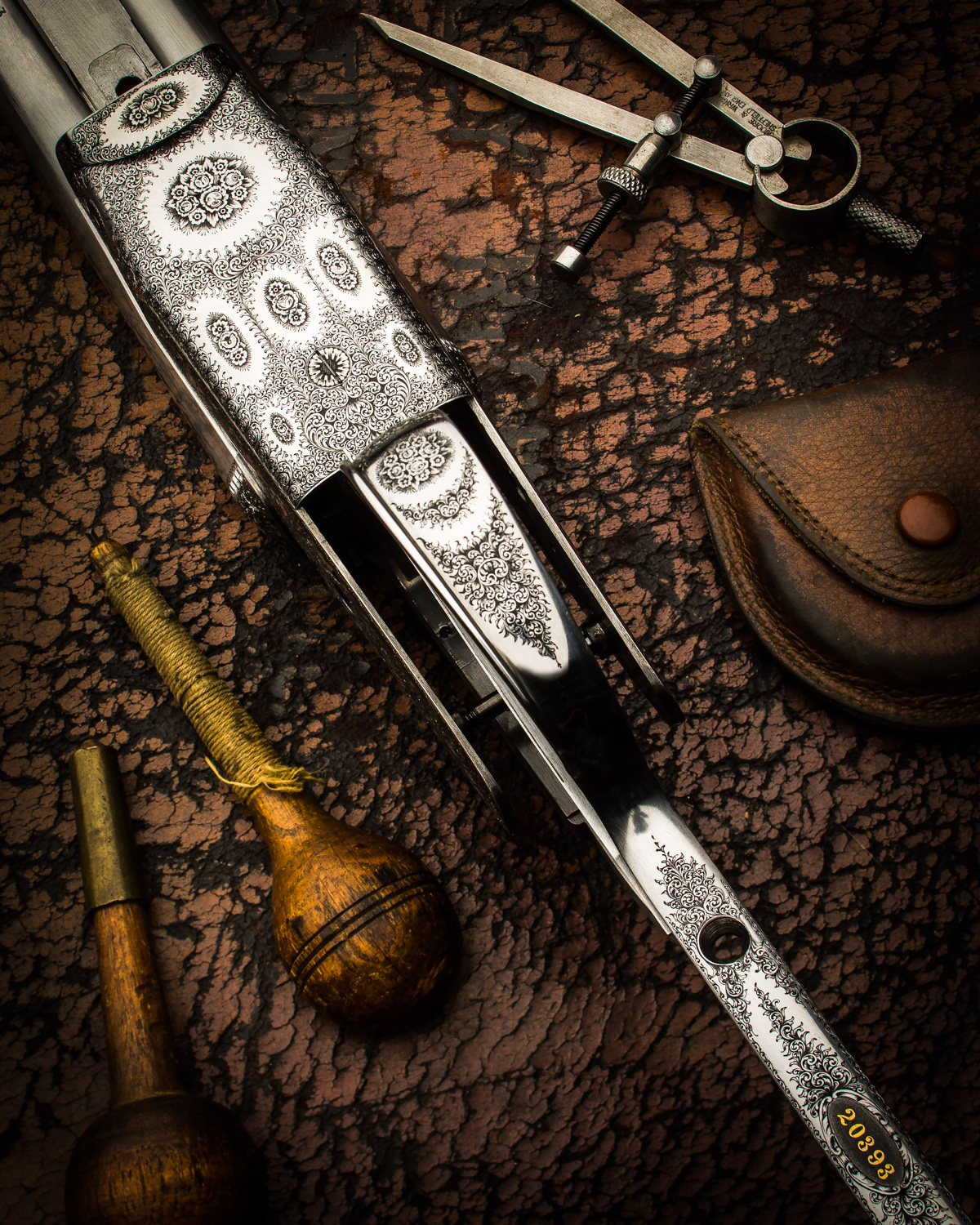 A modern take on a classic engraving pattern.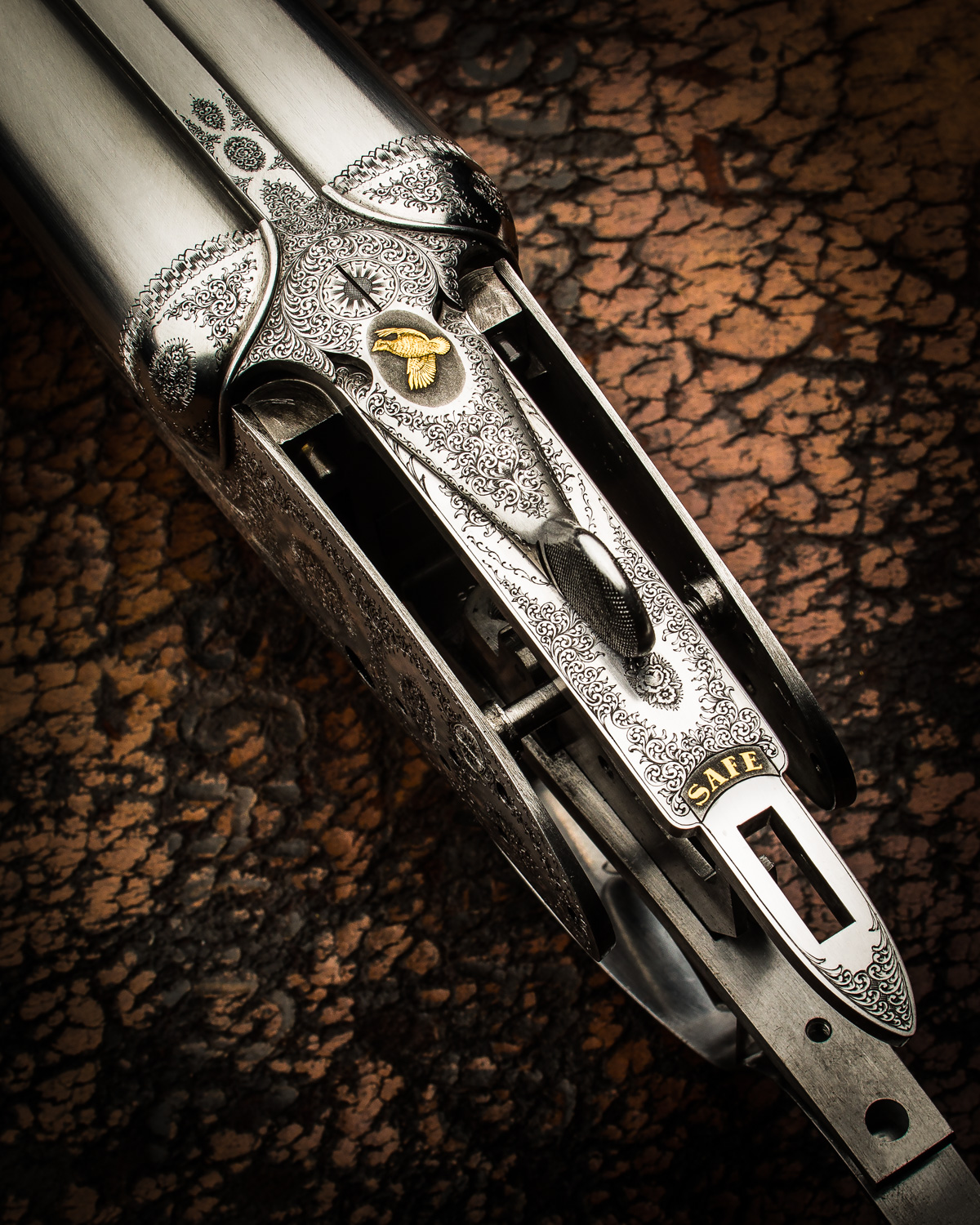 A quail sits in raised gold on the top lever.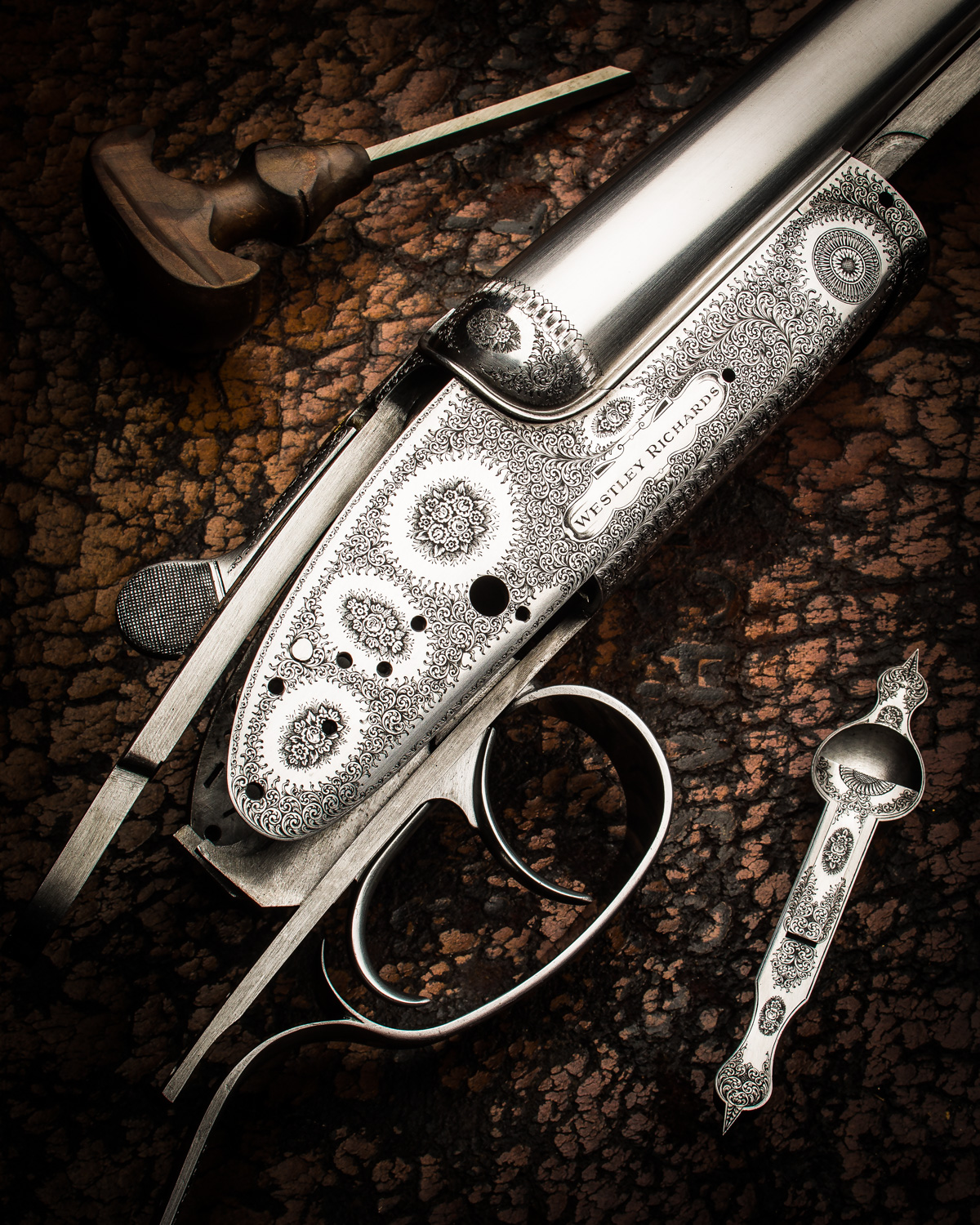 It was decided to use Westley Richards signature 'Deeley' catch on this small bore gun. Previous sidelocks have used the 'Anson' push rod to secure the forend to the barrels.