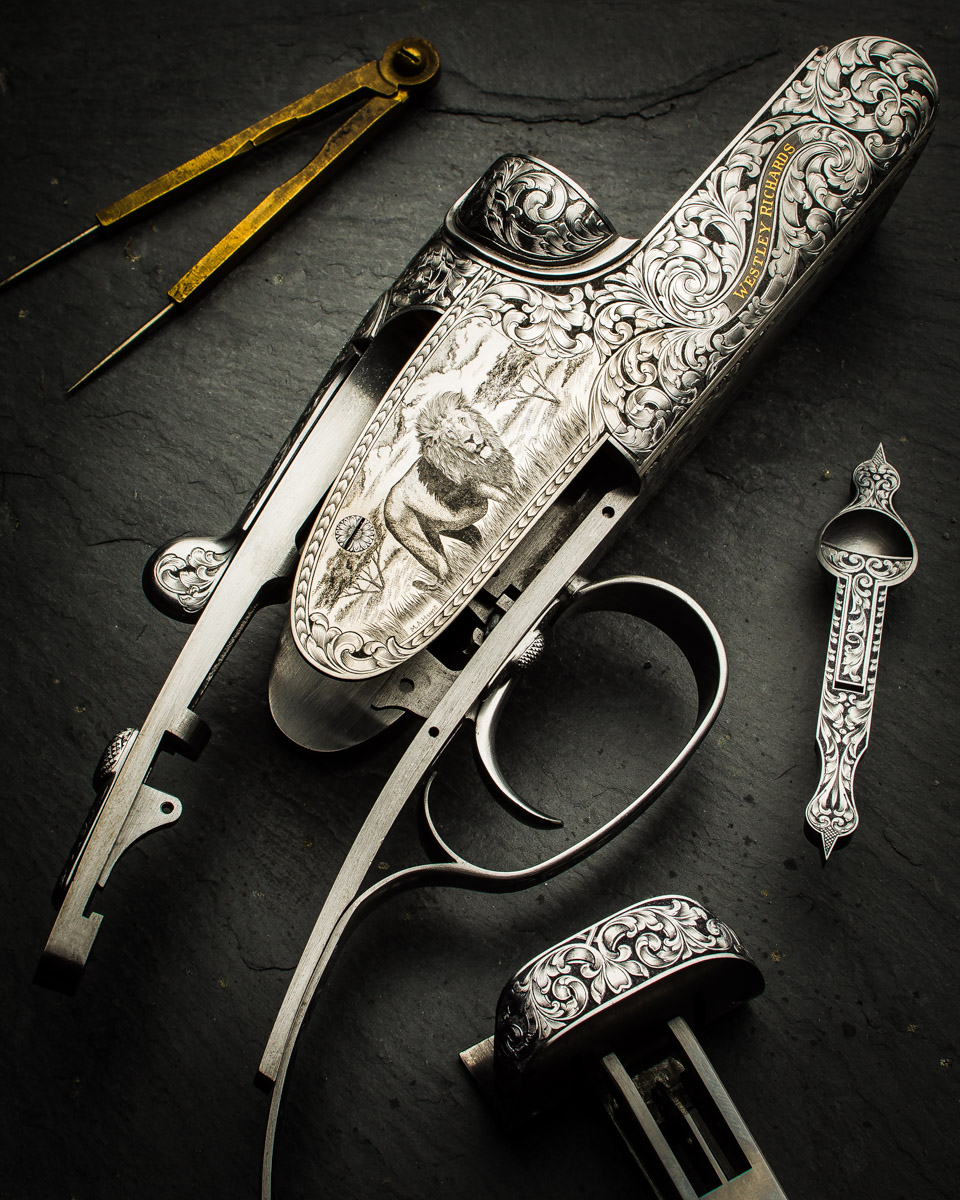 As double rifles go this one might be considered slightly unconventional with its Westley Richards single selective trigger. Controversial in the eye of many double rifle enthusiasts, the great ivory hunter James Sutherland had one fitted in his .577 3" way back in 1906 and used it until he died in 1932.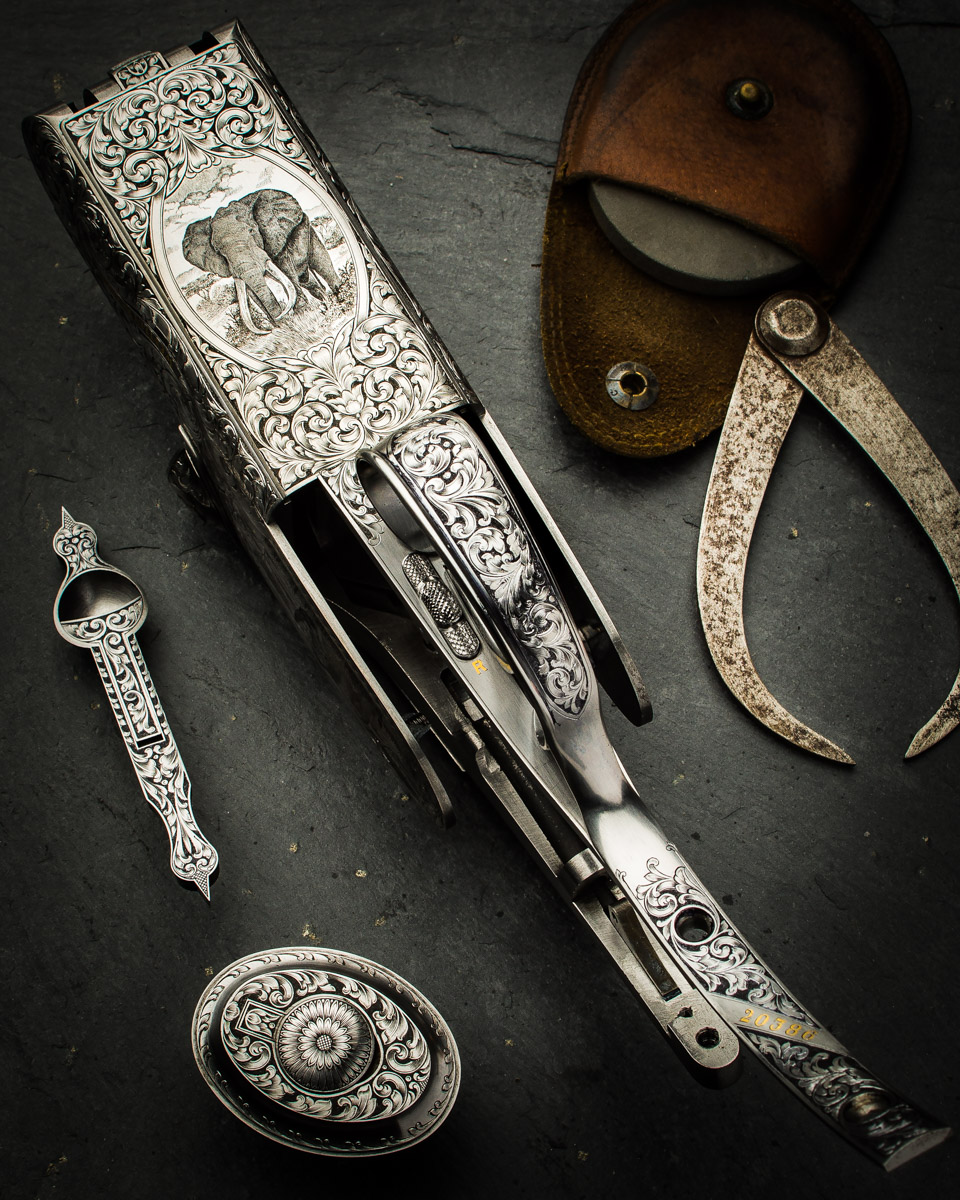 Another interesting aspect of this rifle is the calibre. The .450/.400 3" has seen a resurgence since the introduction of modern factory ammunition. At one time the calibre was an industry standard appearing in rifles manufactured by Manton, Holland & Holland, Watson Bros. and Westley Richards to name but a few. Introduced in cordite version by W.J.Jeffery it was considered the all-round calibre prior to the introduction of Hollands lethal .375 Magnum.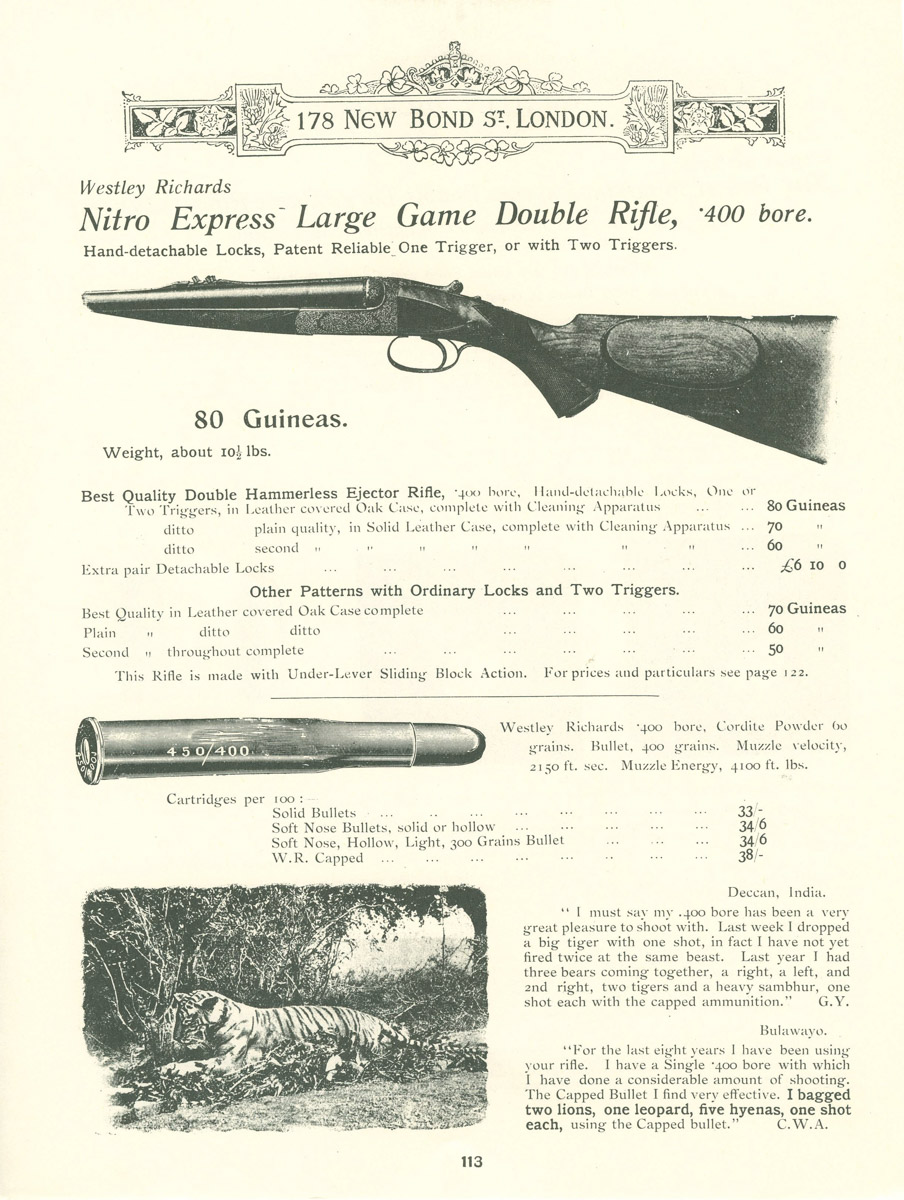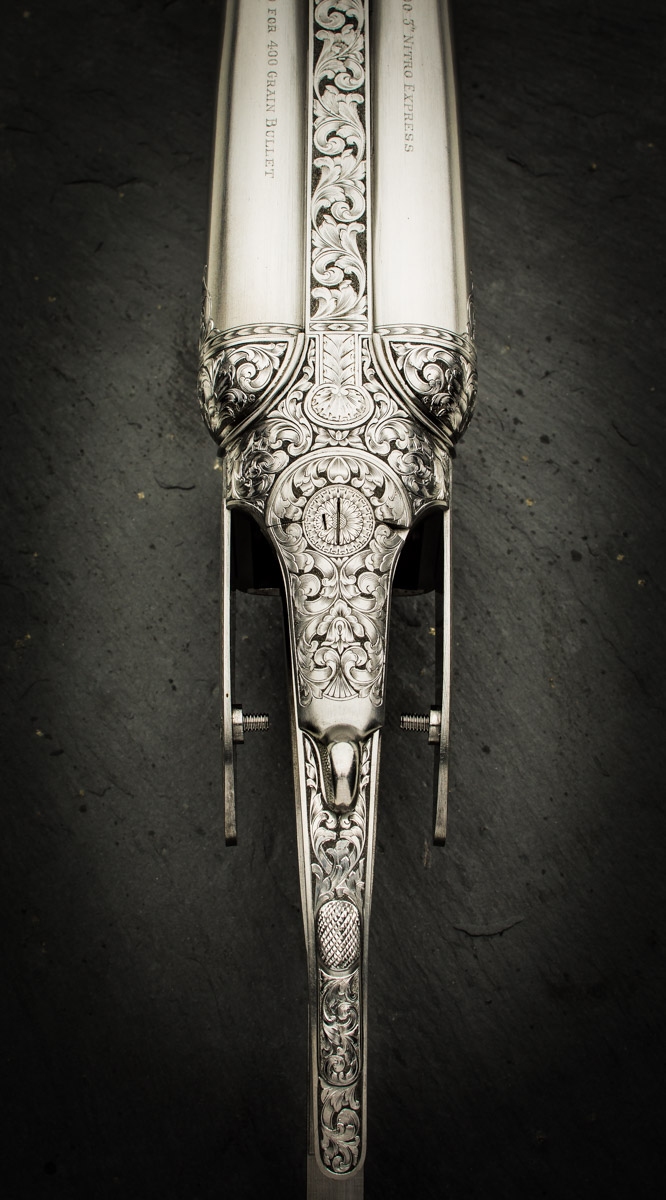 Whilst sometimes bulky in vintage rifles which used generic action sizes, in the modern era this calibre makes for a very sleek and fast handling rifle which is still more than capable of taking all of Africa's dangerous game.