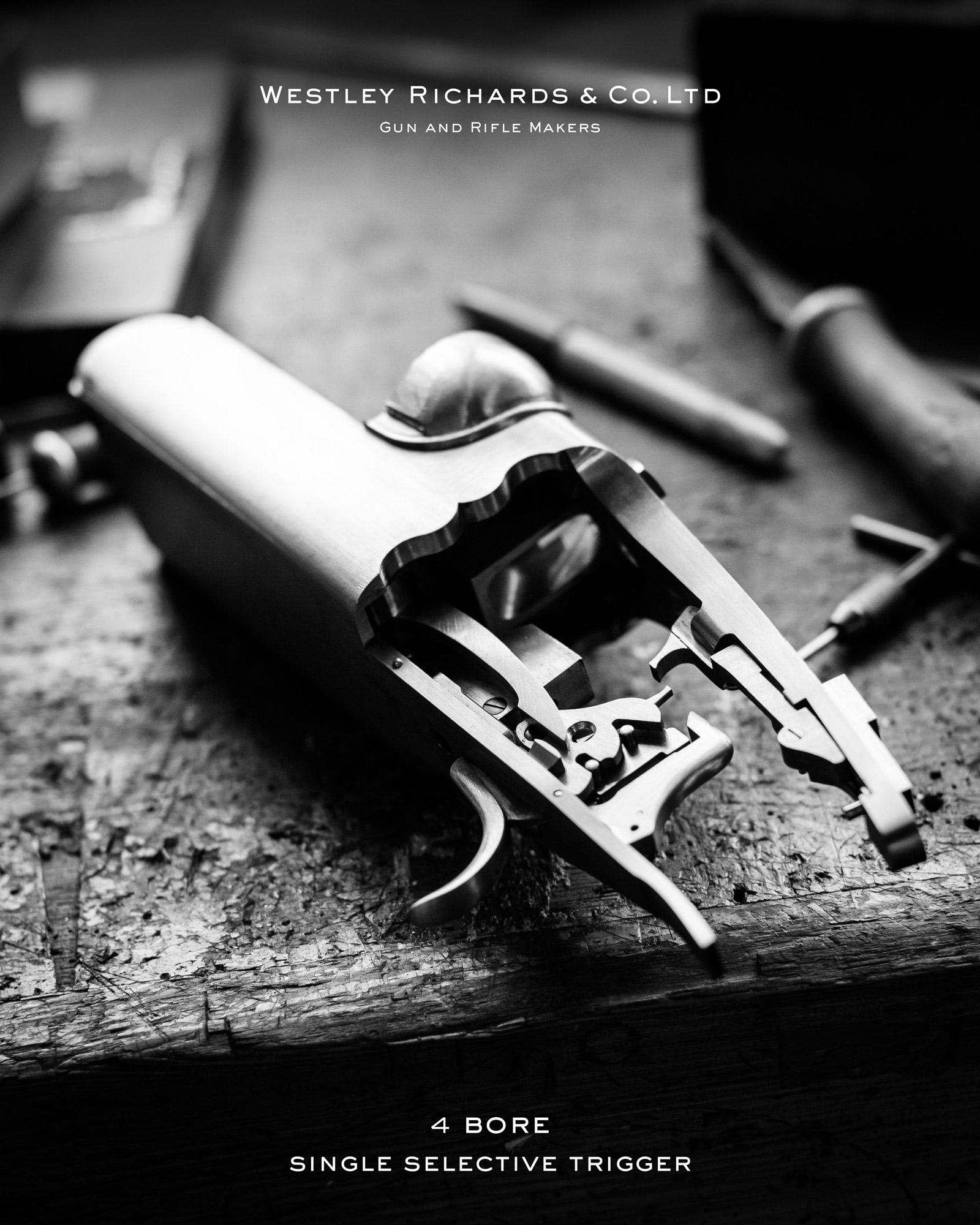 In an opposite direction to miniature, going for the largest gun possible, it is with remarkable energy and determination, that the young men, who have served their gunmaking apprenticeships here over the past 5-7 years, have delivered to our stockers the first of three, 4 bore droplock, single selective trigger shotguns. These guns are built on our traditional scroll back, hand detachable lock action, with Model C dolls head bolting, hinged cover plate, Deeley forend catch and single selective trigger. Each and every part has been scaled up in size in order to produce this massive 20lb gun, including a new single selective trigger, a new 'magnum' ejector box and massive lockwork.
Although these guns are not yet finished, it is for me, and the company as a whole, a huge milestone in our modern history. Here is a group of young men, all of whom approached us for an apprenticeship, displaying both aptitude and eagerness to pursue the career of gunmaker. Young men who for the years of their apprenticeship have weathered the 'you will never make it' attitude of the elder gunmakers, in order to slowly, but surely, impress them and often even amaze them, with their enthusiasm, knowledge, ability and determination, and finally deliver these guns which are of the very highest quality.
The work done by Chris Soyza over the last 6 years, assembling, mentoring and building this team of new craftsmen will be long remembered as a job 'extremely well done'. One which started the regular process of introducing young, new blood into the company, thus securing the future. A process which has the company now with 60% of staff in their 20's rather than the 10% when I joined in 1987.
Huge credit and many thanks go to all the older members of the team here and outside, the 'grumpy old men of gunmaking' who continue to work hard with our young men and apprentices, imparting their knowledge, keen to secure the future of gunmaking here and in the country as a whole.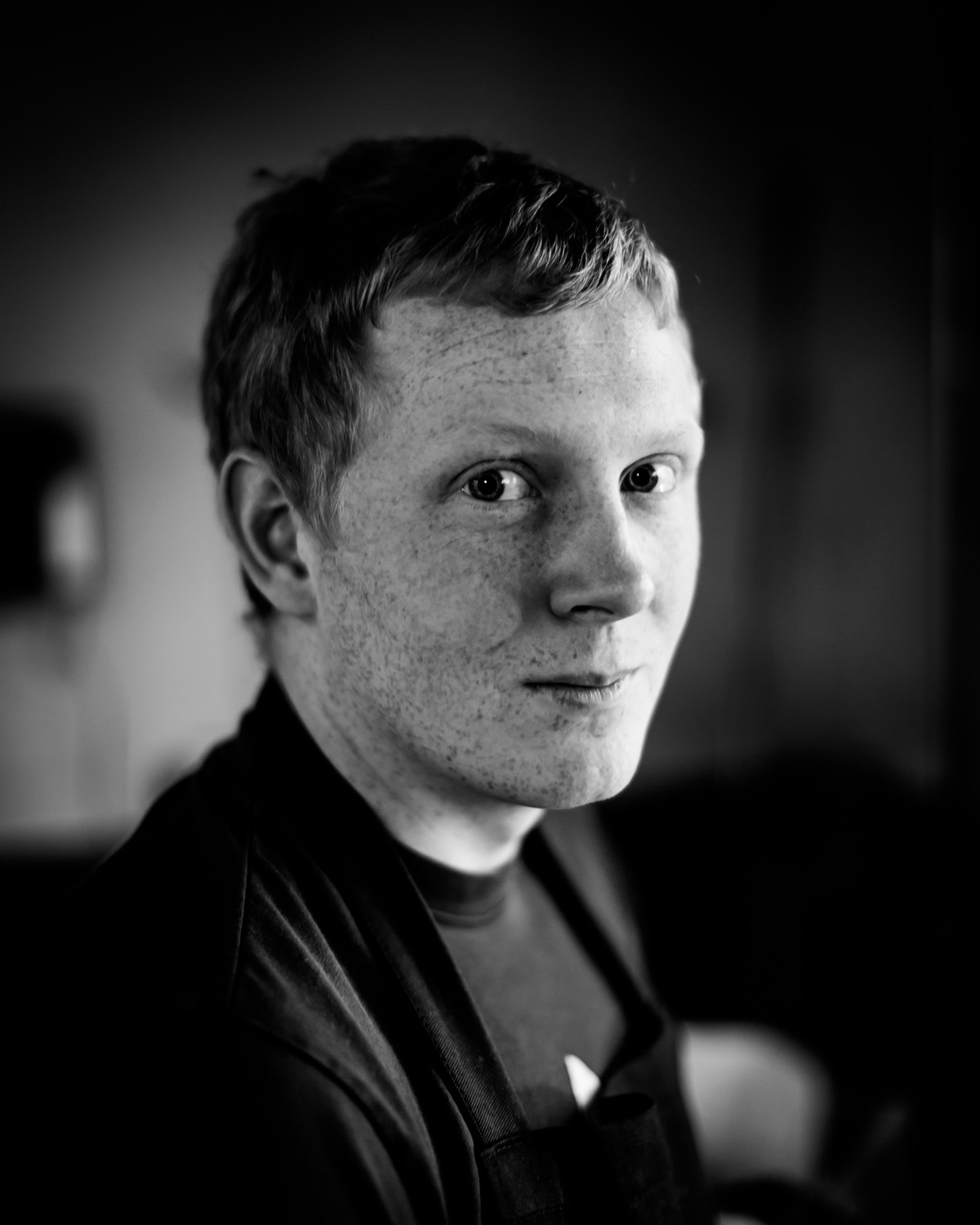 Sam Banner who actioned the 4 bores, fitted the lock work, lever work and ejector work and finally undertook the huge task of filing up the guns in preparation for stocking.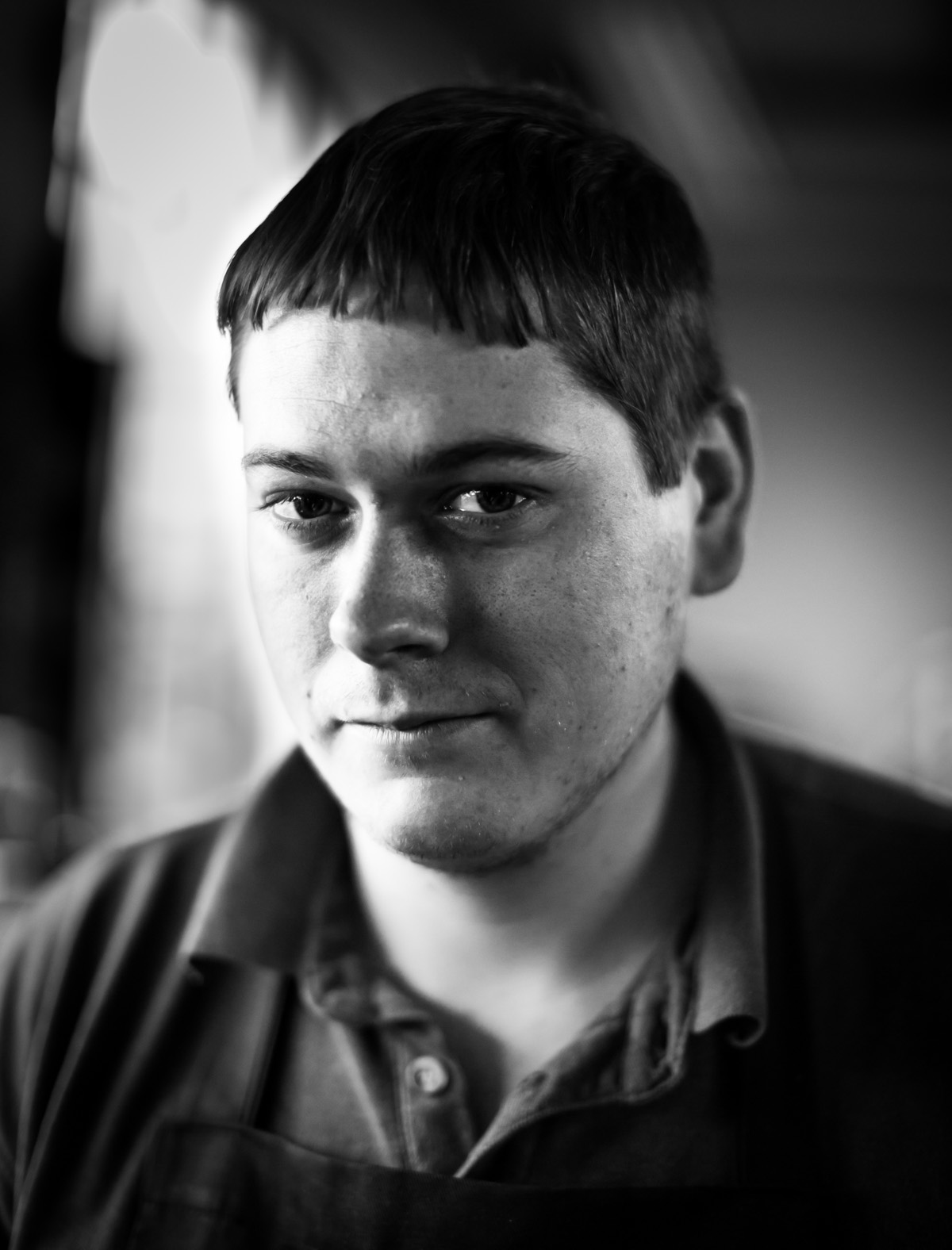 Stewart Richards who is responsible for developing the single selective trigger work for the guns.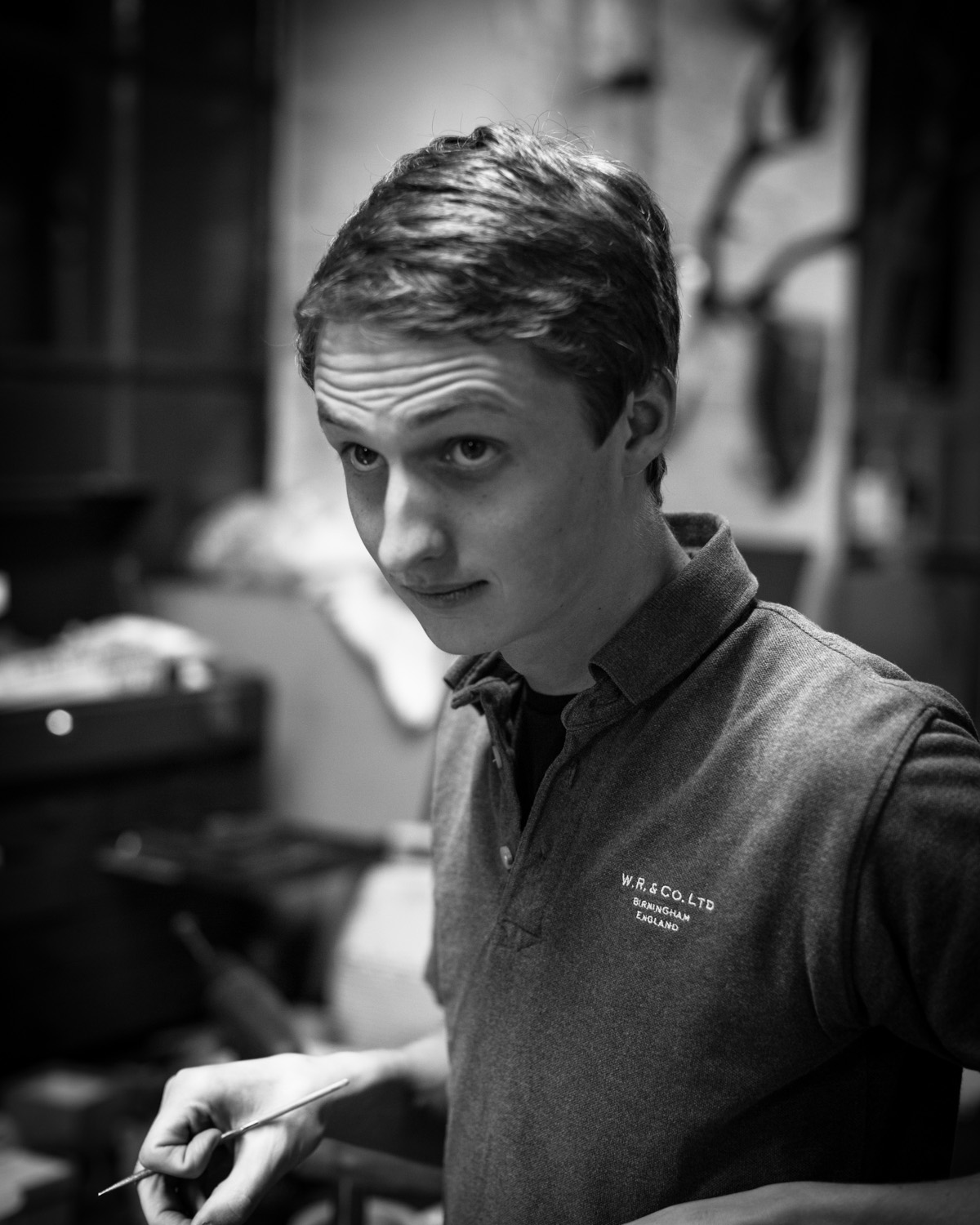 Lloyd Fox who has managed the project, modelled the gun in CAD and delivered all the parts to the bench workers.