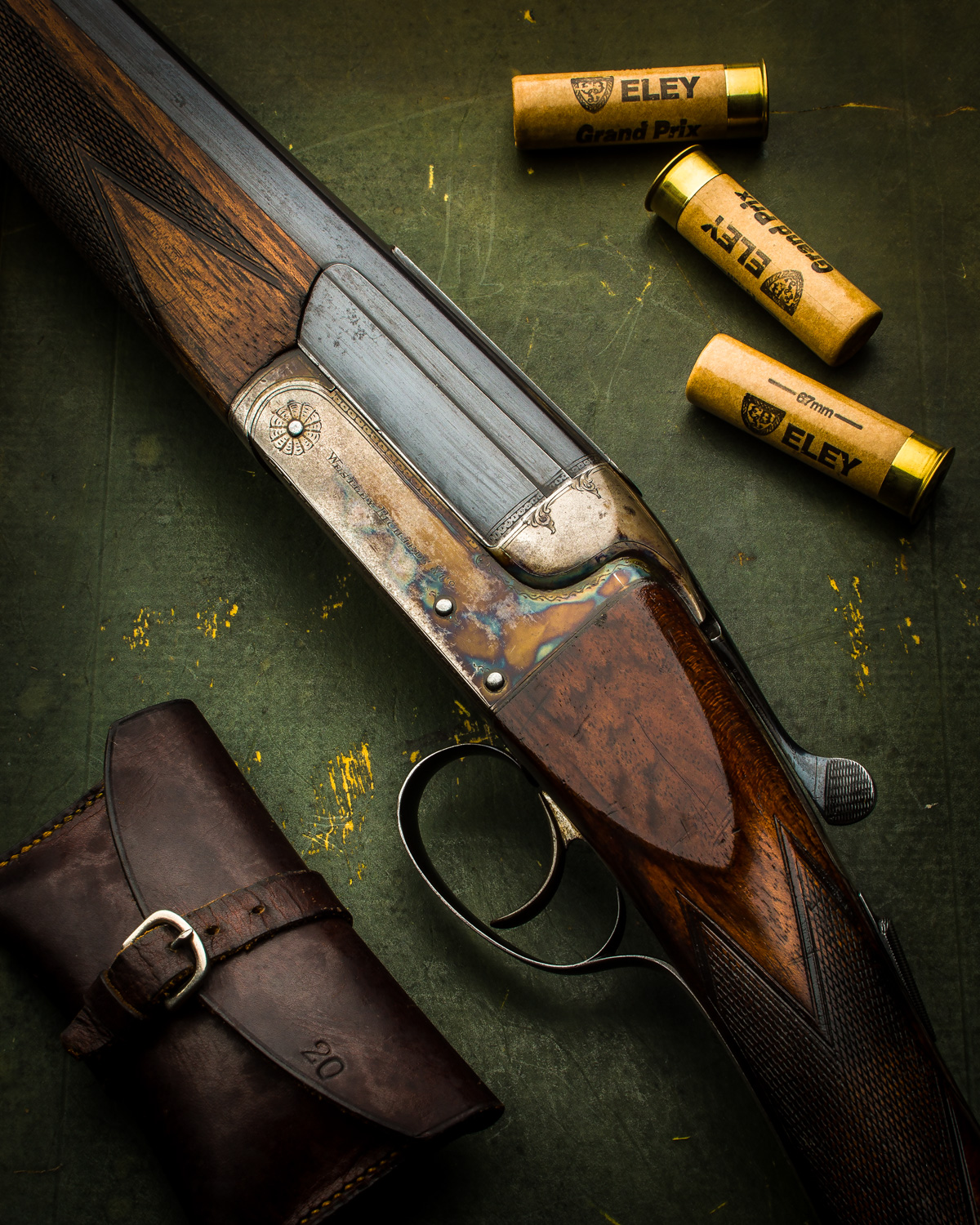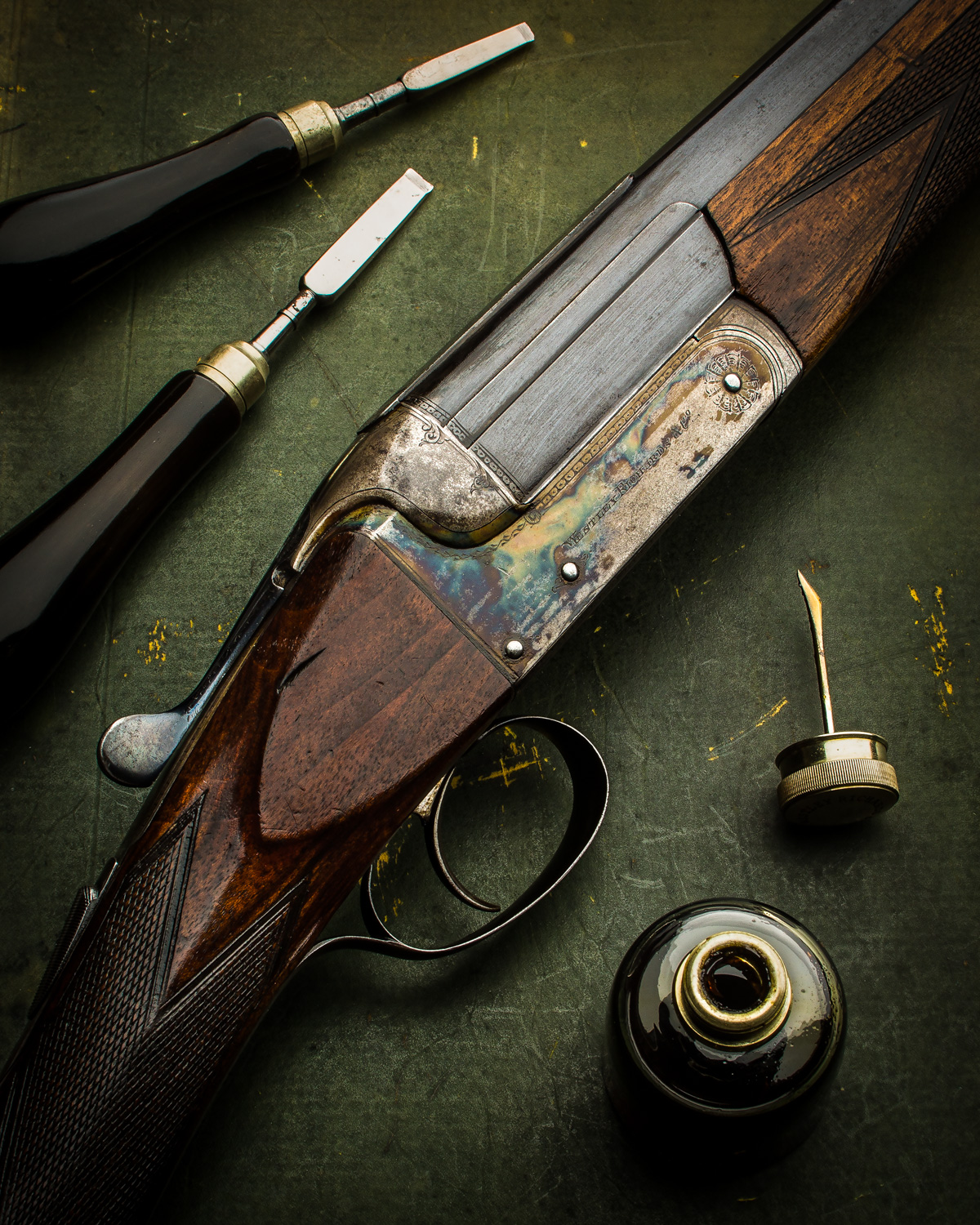 One such gun is this very special and neat little single barrel 20g non ejector shotgun, a model we very seldom see. Completed on the 17th of December 1926, built for stock and sold through our Bennetts Hill, Birmingham city centre shop, it features a 28" ribless barrel with a 2 ½" chamber, choked 5/8 and proofed for 7/8oz loads. Built on an Anson & Deeley fixed lock action with a tang top lever, automatic safety, with name and border engraving, it retains some lovely original case colours. A highly figured, straight hand stock measures 14 ¼" to the centre of the chequered butt, complemented with a silver oval, snap forend and horn tip. The gun weighs 5lbs 10oz and is a real beauty to handle.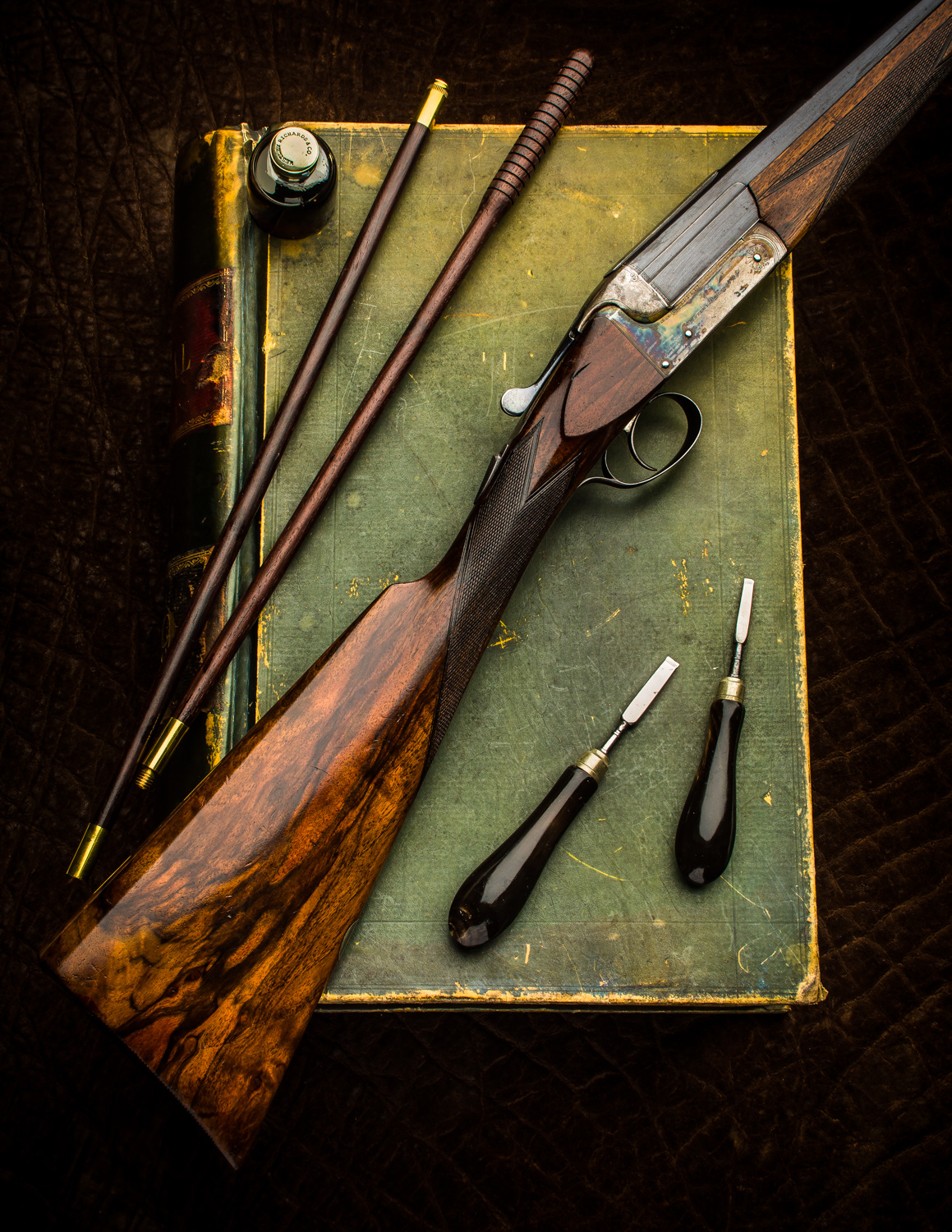 This gun would bring a different type of enjoyment to hunting. It's not about how many you can shoot, or how high, it's the simplistic, no frills, bare roots of the single barrel and action coupled with its rarity, classic looks and quaint demeanour which would make for some very special and memorable hunting.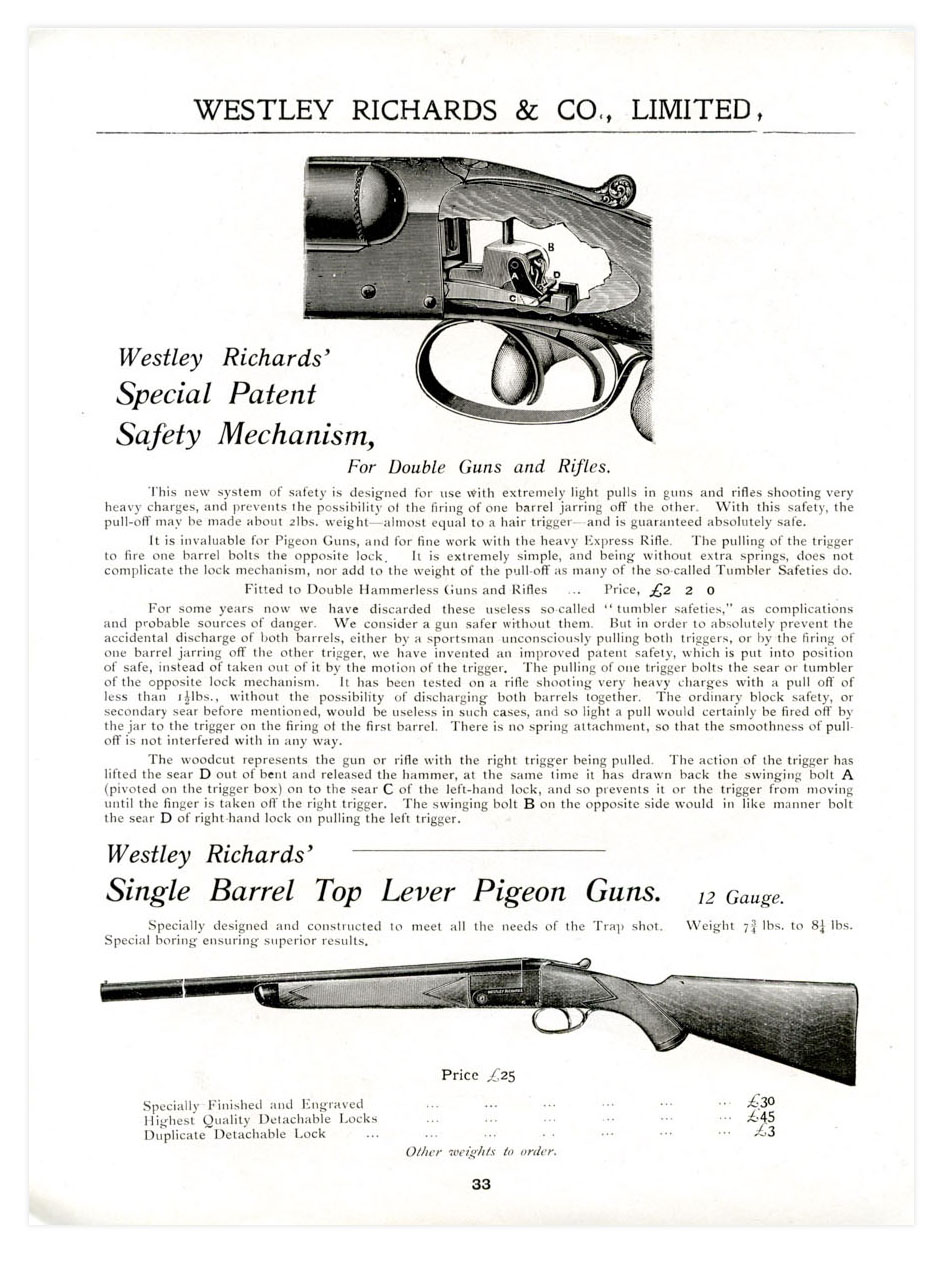 A similar gun which featured in our pre-war catalogue was the Single Barrel Top Lever Pigeon Gun at a cost of £25.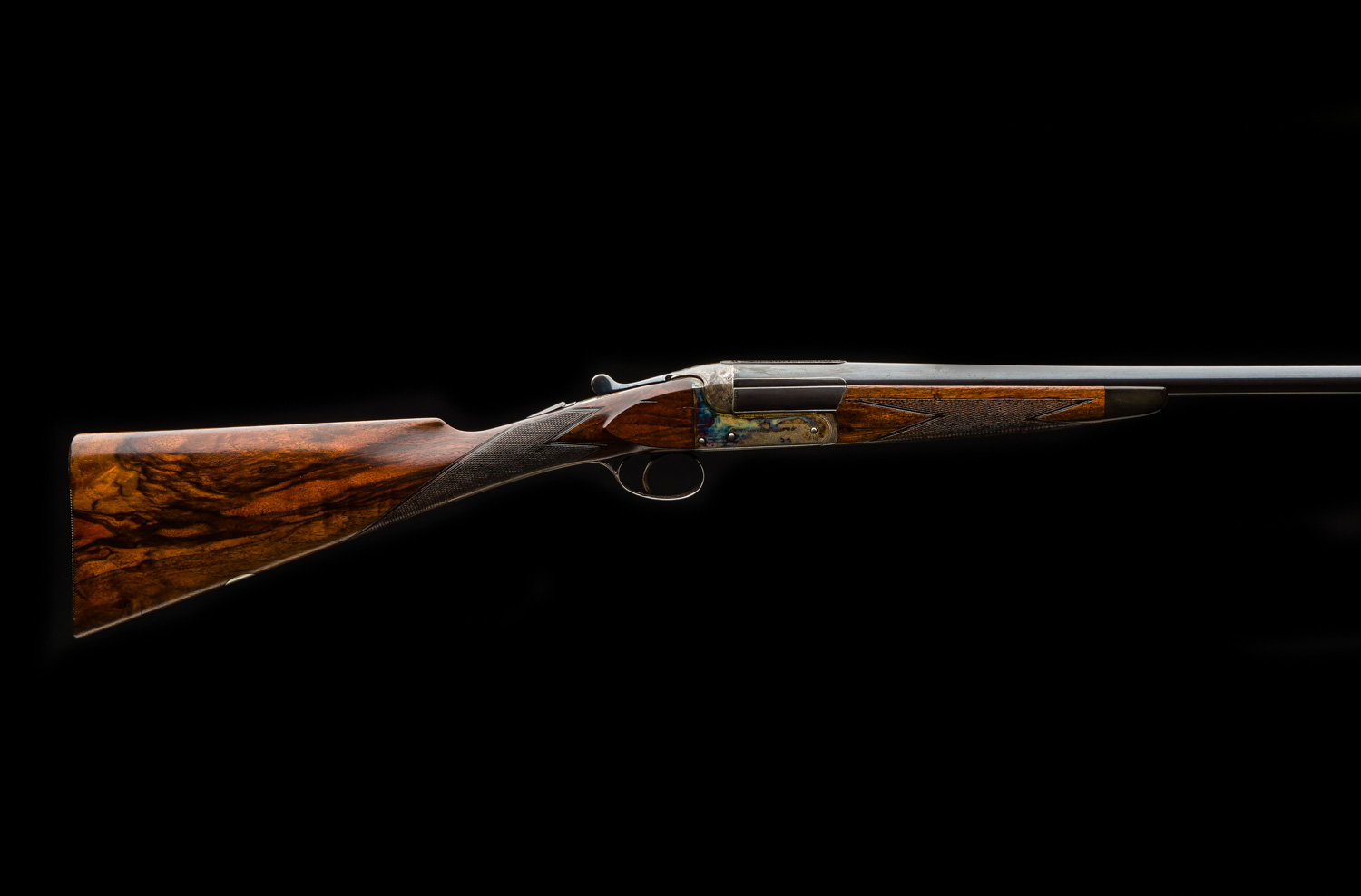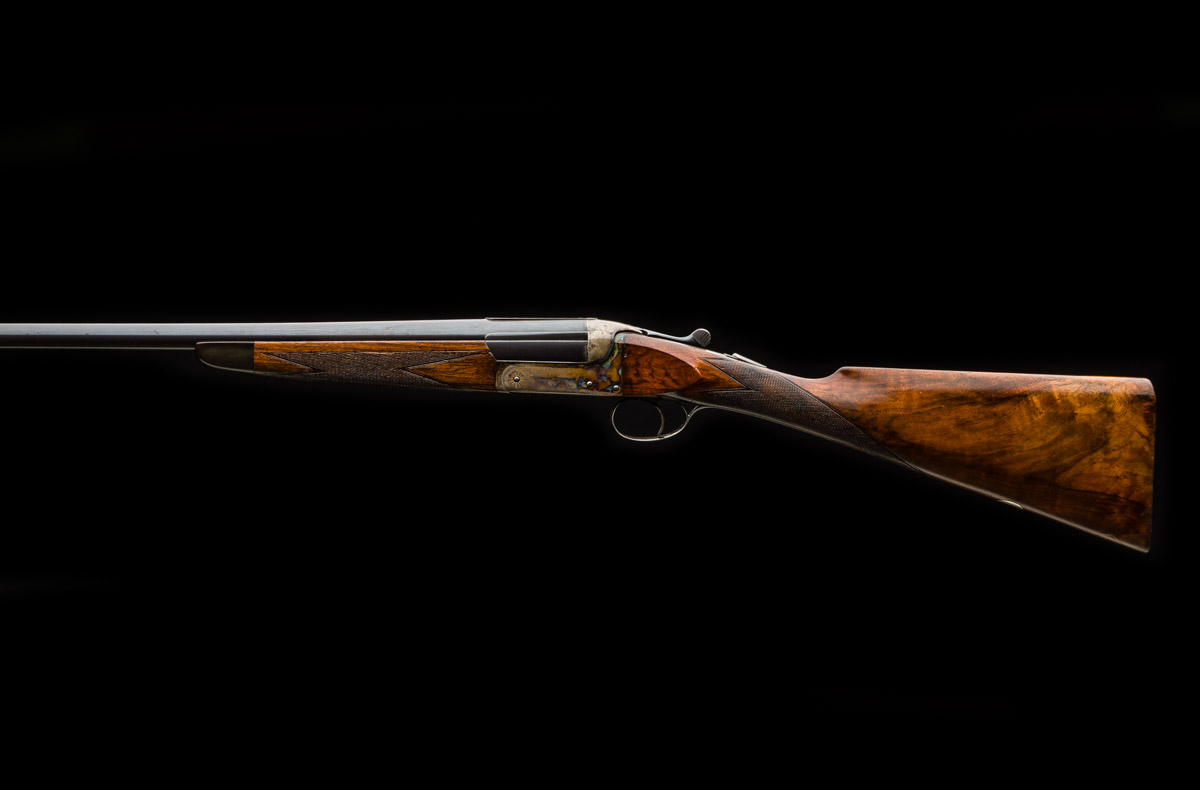 I couldn't think of a more fitting Christmas present for your son, daughter, wife or more likely, yourself. The gun will be advertised on our used gun site shortly.