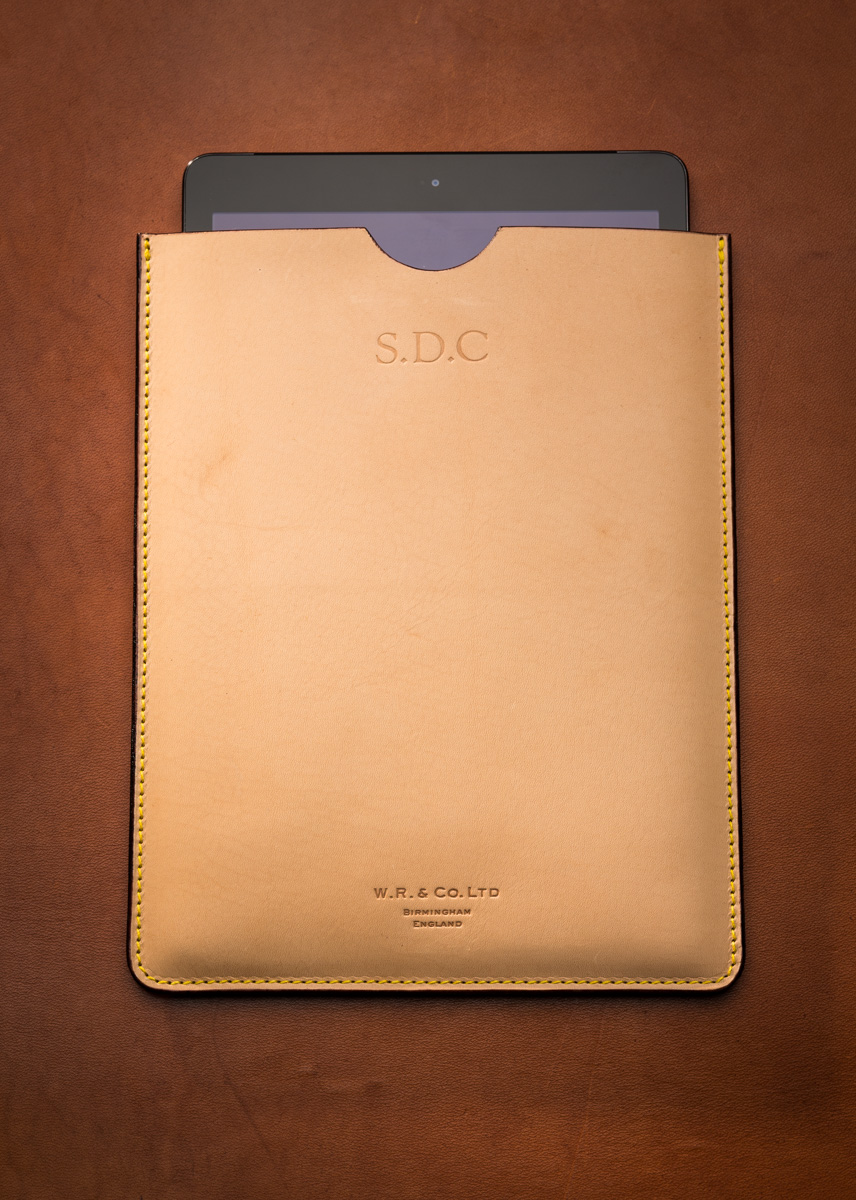 So it was with real pleasure that I received at Christmas this very nice cover for my iPad from the team in our leather shop, just in time for my trip to the USA. Made in a classic English style, natural leather, yellow stitching and hand burnished edges.
I have photographed the cover on my desk blotter which was made about a year ago from the same colour hide. This shows how nicely the leather darkens to a rich cognac colour.
Thank you very much leather shop!