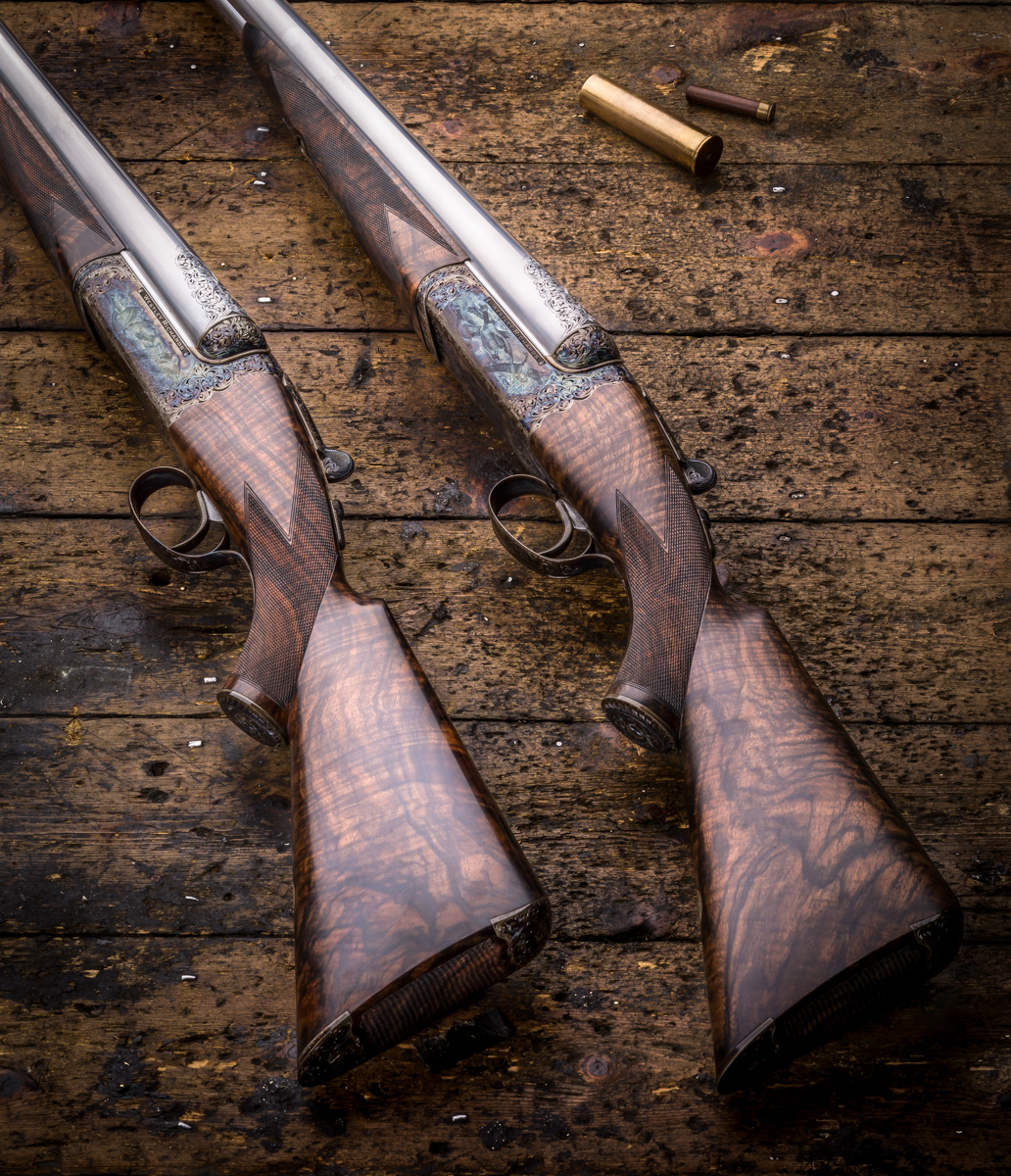 In general I would put the difficulty down to size, these are big, very big guns and that alone makes the whole process very tiring for the gunmakers. The working principle and parts may well be familiar the same as a 12g but handling the gun in the vice and doing normal jobs becomes a problem just dealing with the size and weights of the parts.
But with all that said, we are now on the last leg, the barrels are heading to the Barrel Blackers and I hope they have a long enough tank! A few more coats of oil on the stocks and we are done and ready to present the pair to what I hope, will be a very happy customer. He will I am sure be unique in the fact that he will be the only man to have a pair of 4g Westley Richards, Single Selective Trigger 4 bores in his gun cabinet! If anyone else sat in my office and wanted to order a pair I think I would most definitely be looking at the ceiling and playing my hearing loss to the extreme!
I have to admit that I was pretty scared taking these into the photo studio this morning for a quick shot before blacking, I took very careful steps and had all doors secured in the open position so as not to ding a barrel or knock a stock. I have not shown the guns with the full barrels as they are silver and when they are complete we will photograph them in a way that will show the scale.
I am not sure when the Goose season starts, but they need to be worried!