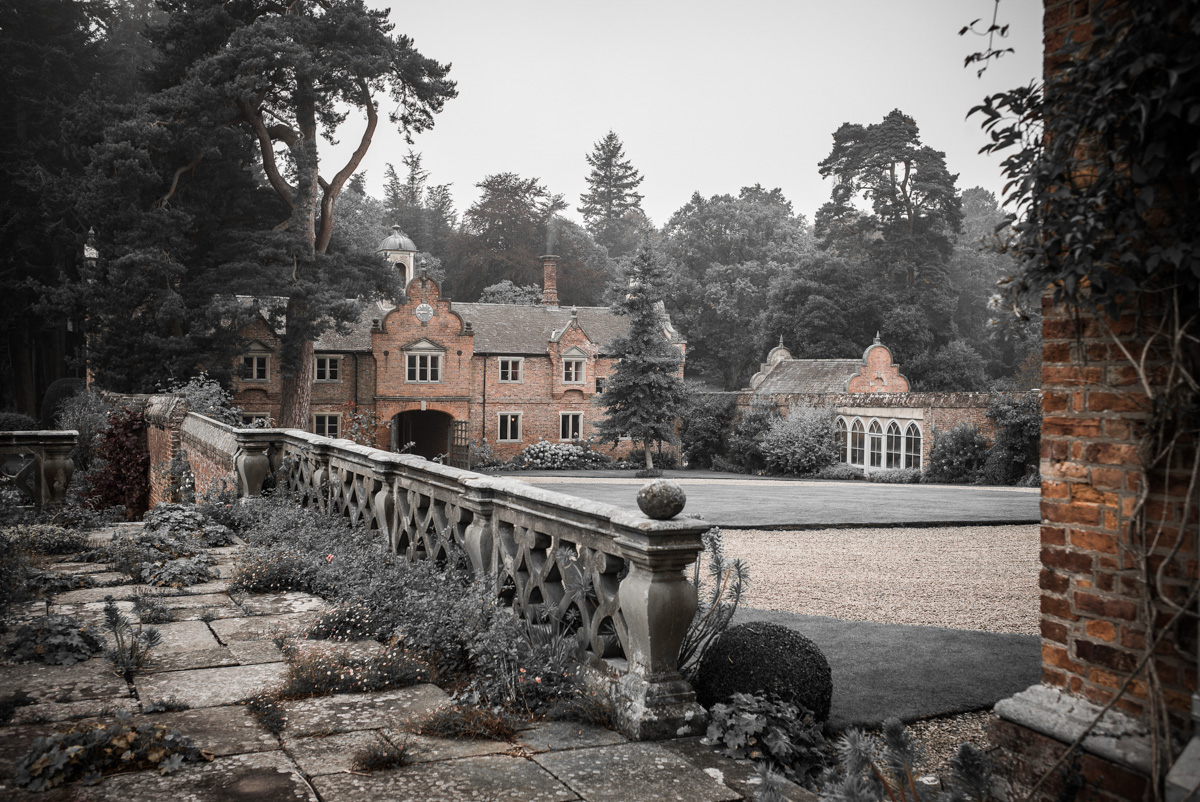 The Shoot meeting lodge at Vaynor Park
Recently I sent photographer Brett (ByBrett) on a day's shoot at Vaynor Park, a shoot which has always been one of my favourite days out in the field, a classic English driven bird shoot on the most beautiful estate.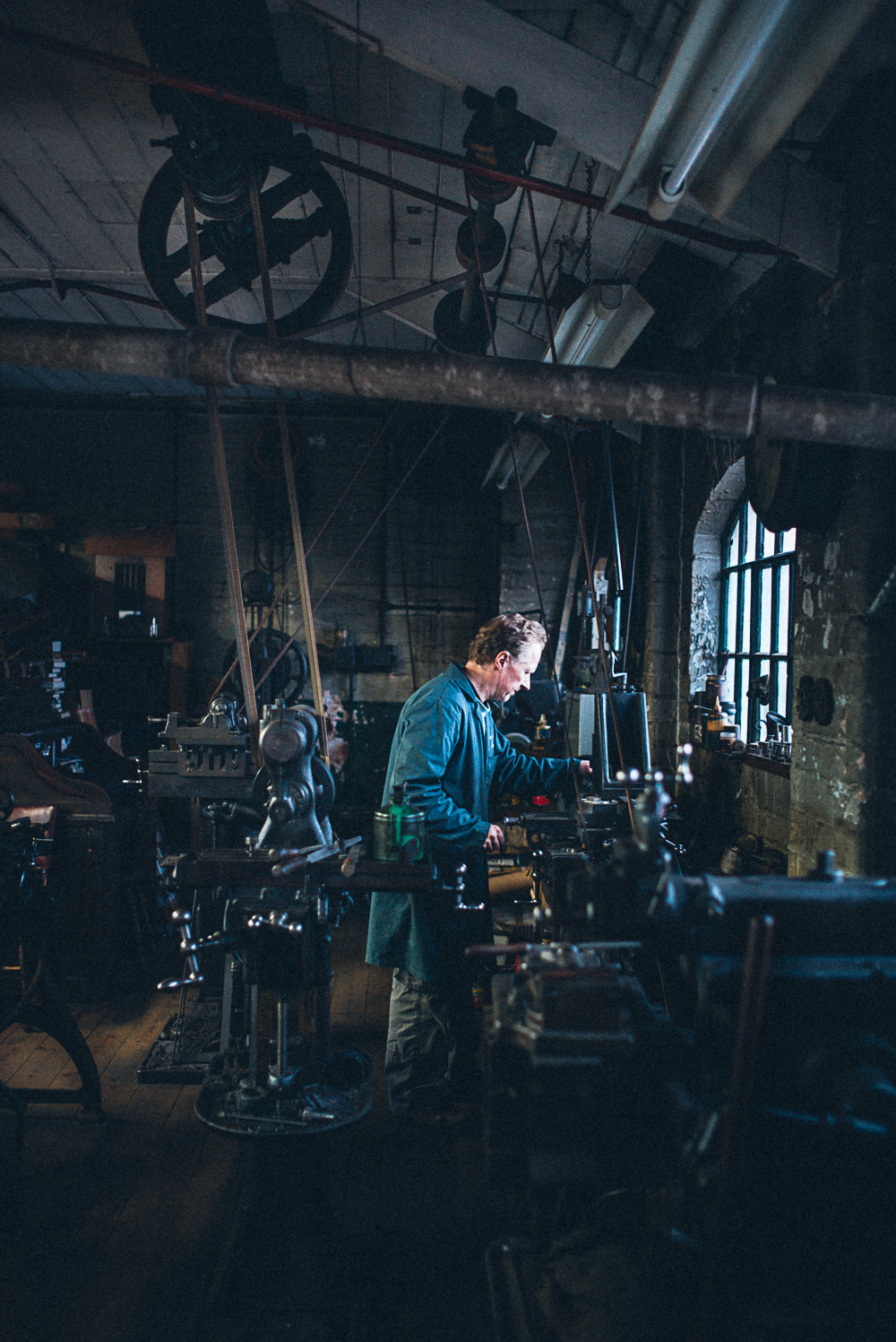 The workshop of Hayden Hill with its belt driven machinery.
Brett has also photographed for me the "Birmingham Trade", the small workshops in the Birmingham Gun Quarter which are homes to individual craftsmen's business's. Nobody is sure how long the Gun Quarter will survive in its current guise as the developers continue to transform Birmingham. Also visited was the remarkably preserved and interesting Birmingham workshop of Hayden Hill. Hayden maintains a full compliment of belt driven machinery which is unique these days and which compliments his family's quite formidable gunmaking history.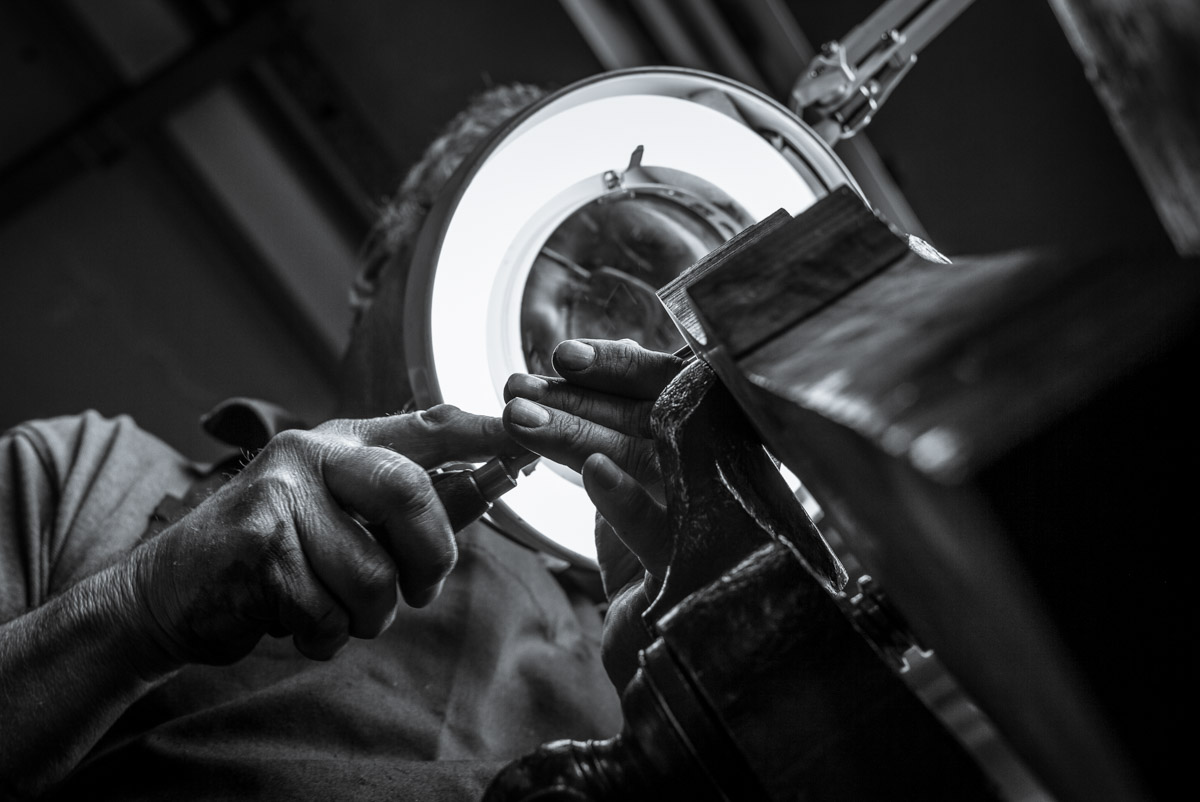 Stocker Keith Haynes keeping a close eye on his work.
It would not have been sensible to not shoot new photographs in our own workshops whilst we were at it, so a fresh new look at the workshops is also coming shortly.
In the new gun department we have some super Bolt action rifles just completed and a pair of .600 NE rifles, the first pair we have made. In the finishing shop we have 3 pairs of 28/.410 guns each set engraved in a different style by engravers Lepinoise, Spode and Silke.
We have been busy also with our used gun department and will shortly be showing our recent acquisitions. These include guns, bolt action and double rifles of our own make as well as those by J. Purdey, Holland & Holland, J. Rigby and Fabbri.
Once again thank you for your patience and my time "off".