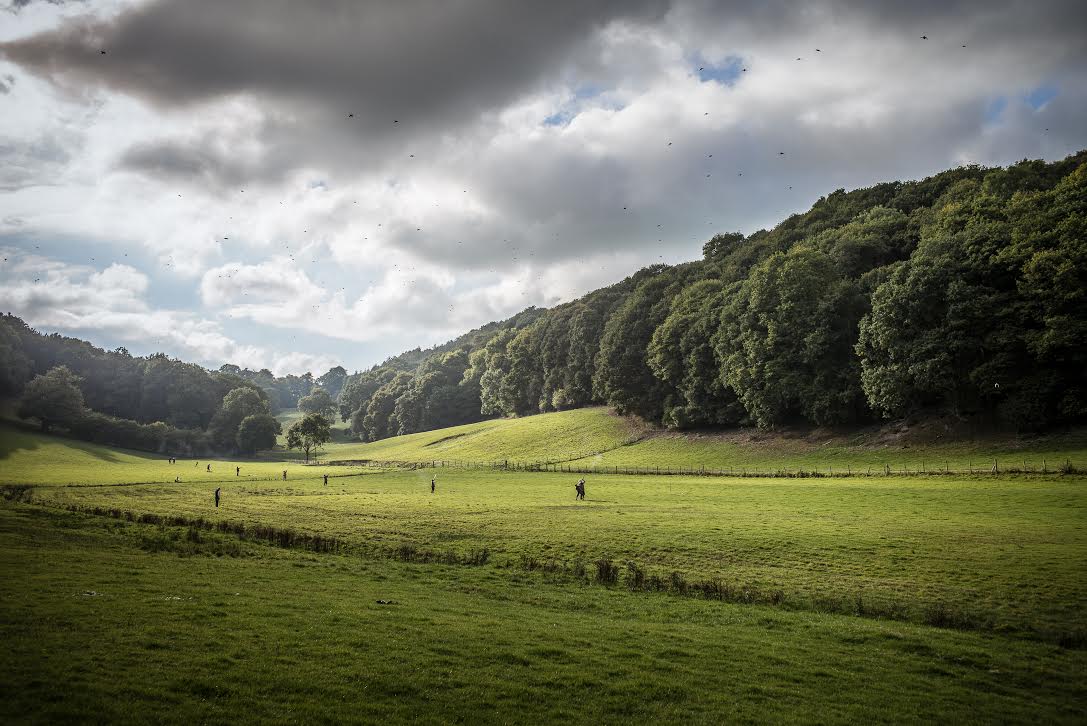 While most people are thinking about the beach rather than the shooting season at this time of year, estates all over the UK have been busy preparing for this coming season's sport from the moment the final horn blew on the last drive back in February. Relying on purely wild numbers only, moorland keepers are taking stock of what grouse they have on the ground from their spring and summer counts and are planning drives and days accordingly. Lowland keepers are beginning to welcome this year's birds to the woods and over the next few months will be feeding them into the various drives of the shoot. Equally as important will be the job of pushing back straying birds from the boundaries with their dedicated team of dogs.
We've been busy preparing guns for the coming season. We have recently completed an engraving job on a pair of droplocks for an American client who asked us to polish out the old scroll engraving and re-engrave a Cock Pheasant and Hen Pheasant motifs on the cover plates. Beautifully executed by Bradley Tallett, the iris of each bird is gold inlaid along with a gold ring border. The surrounding space is tastefully engraved with scroll work to match the rest of the action. Next step is to case colour harden the plates and brush and ink the motifs.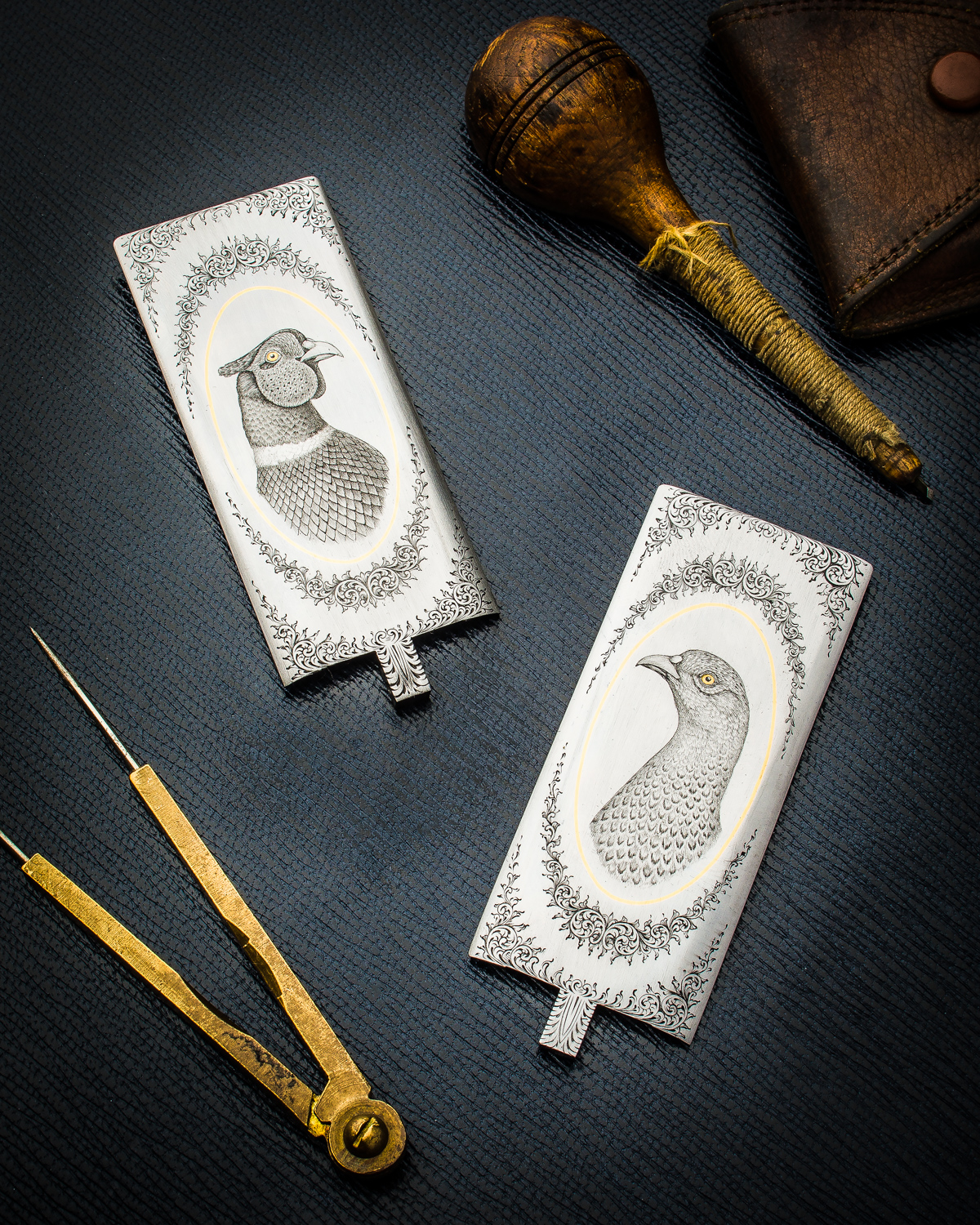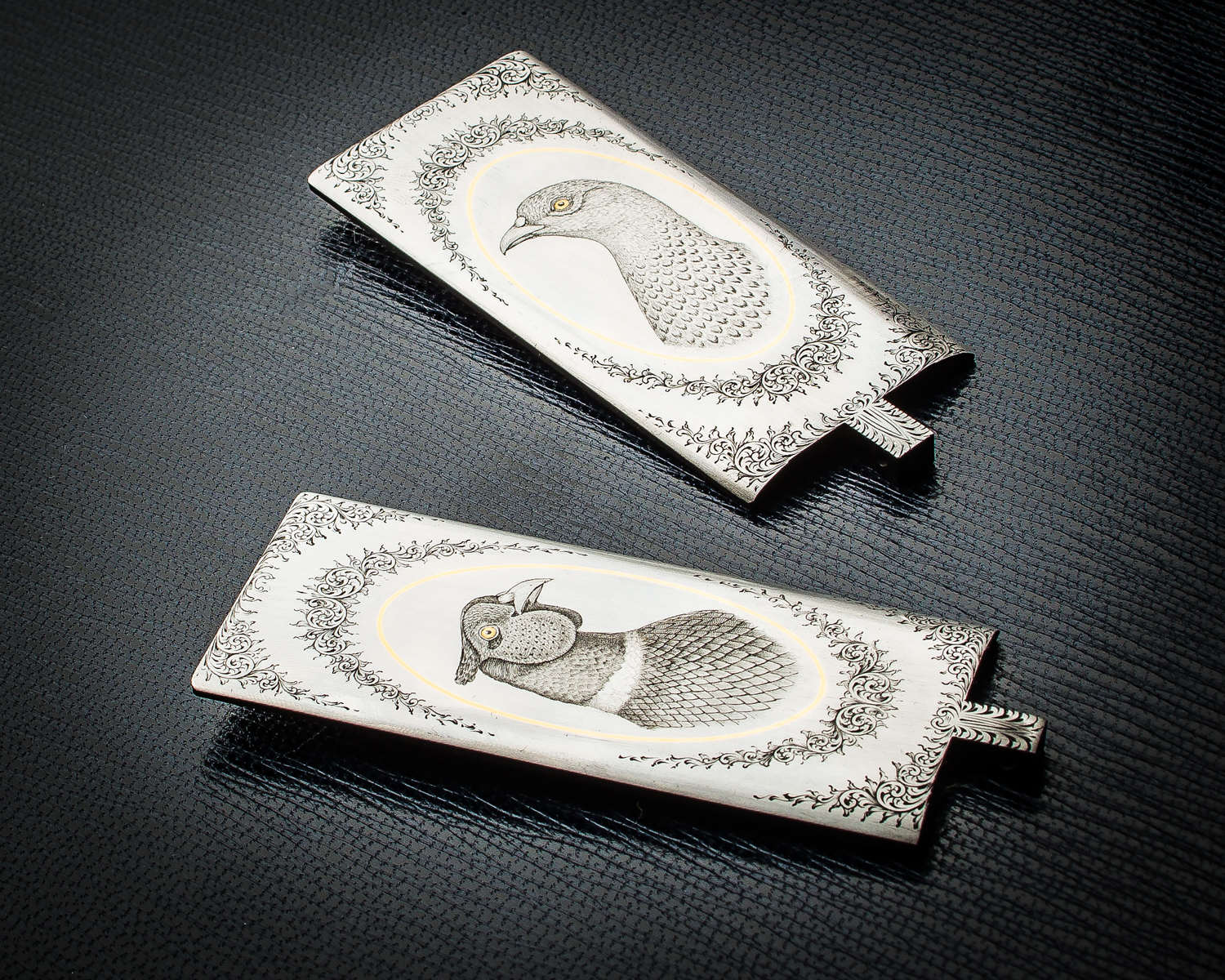 The client and his team are regular visitors to our shores to hunt driven pheasant and partridge and these guns are now a fitting homage to their chosen quarry.
Wishing all of our American readers a happy Fourth of July!