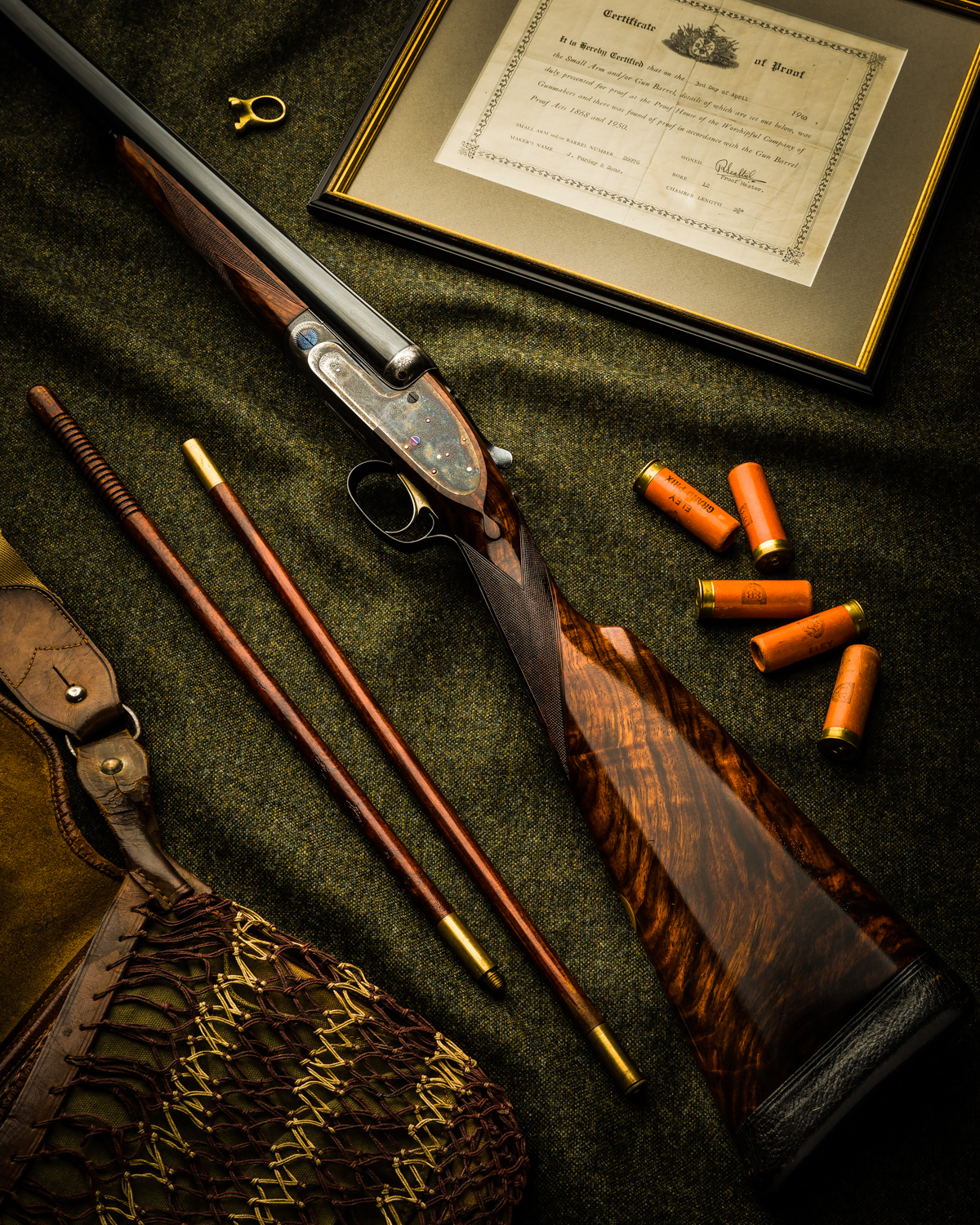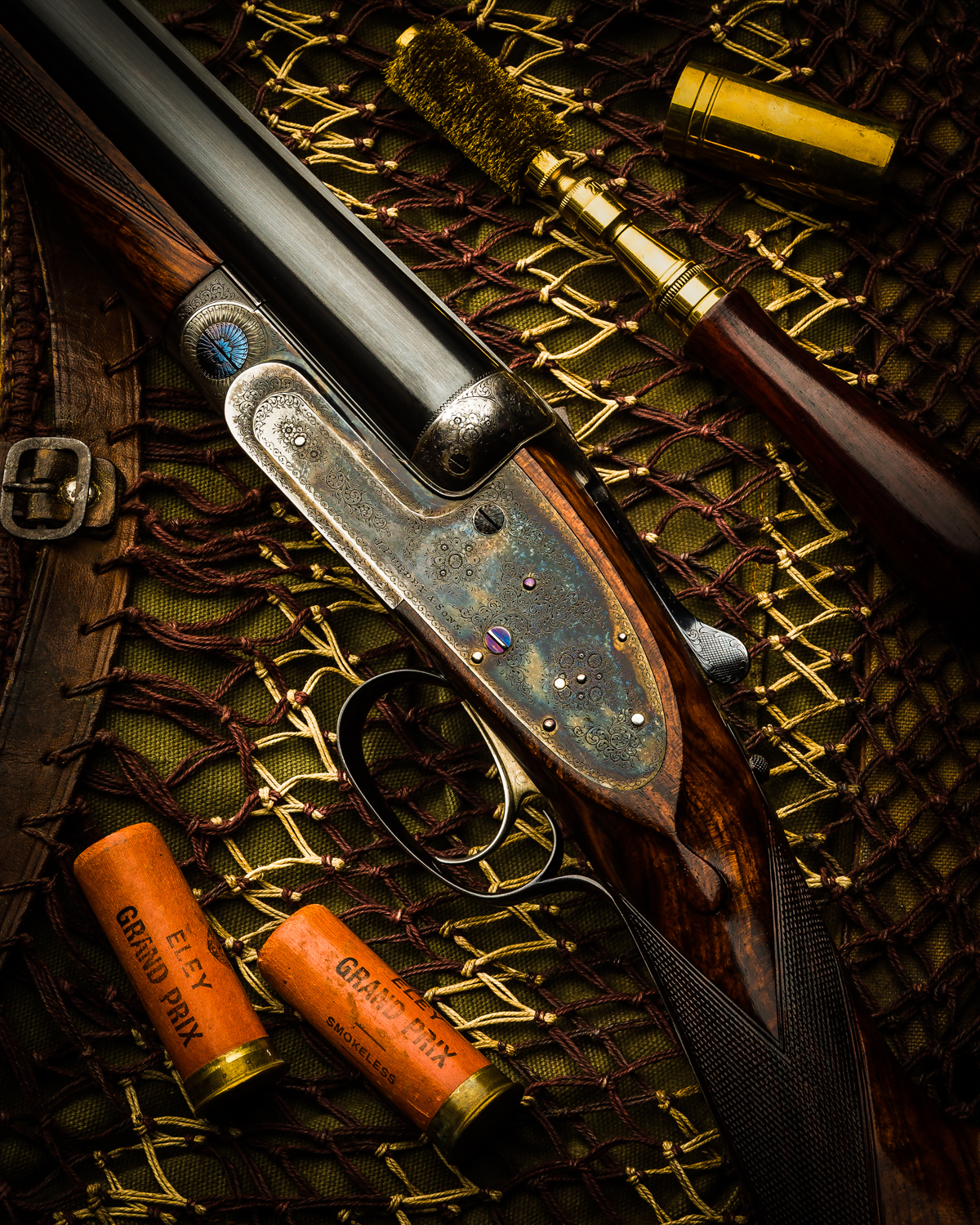 A stunningly figured straight hand stock measures 14 3/4" to the centre of the leather covered recoil pad and has a drop of 1 3/8" at the comb and 1 7/8" at the heel, the cast is dead straight. Weighing 7lbs 2oz the gun is lively in the hands but also retains a smooth and controlled swing.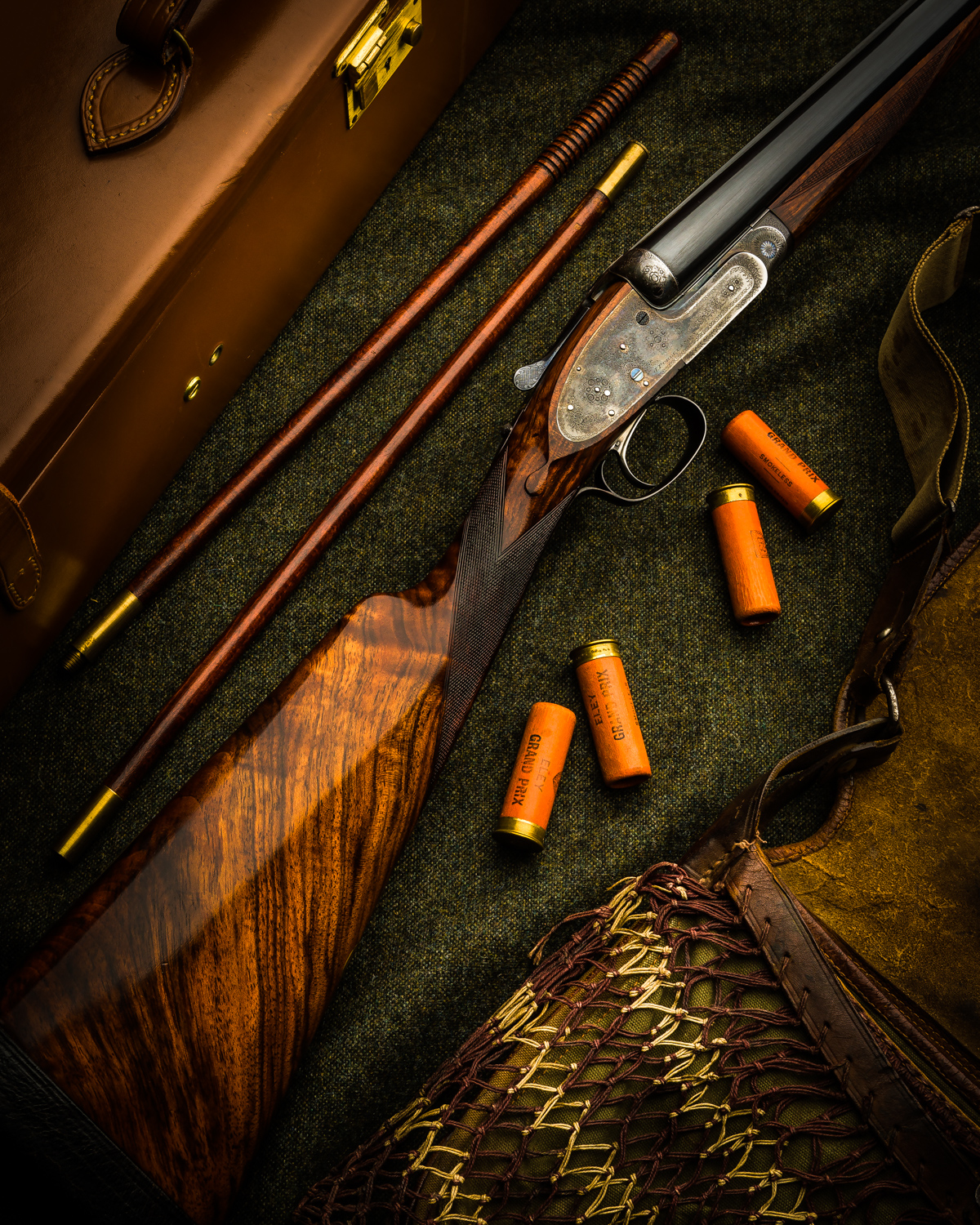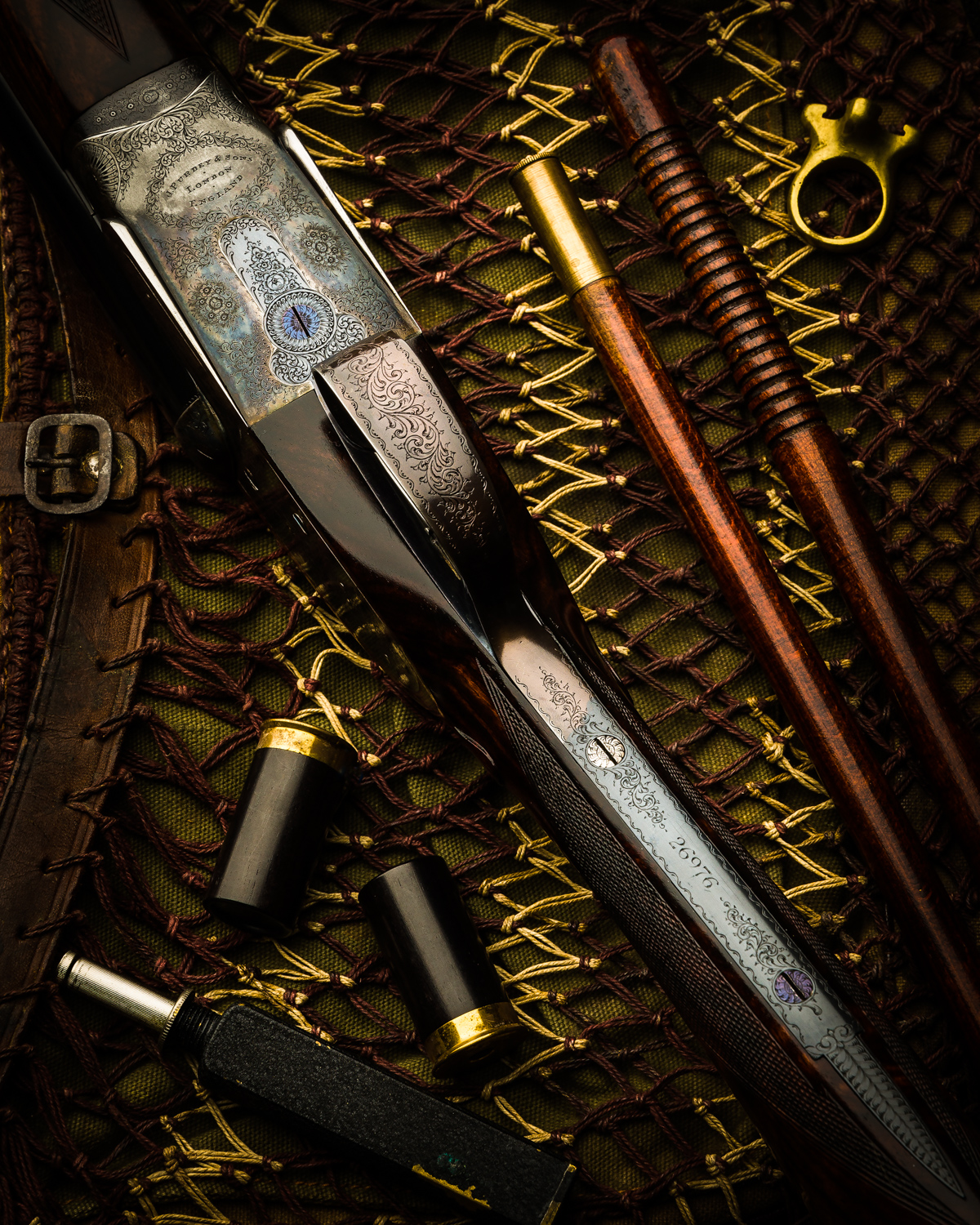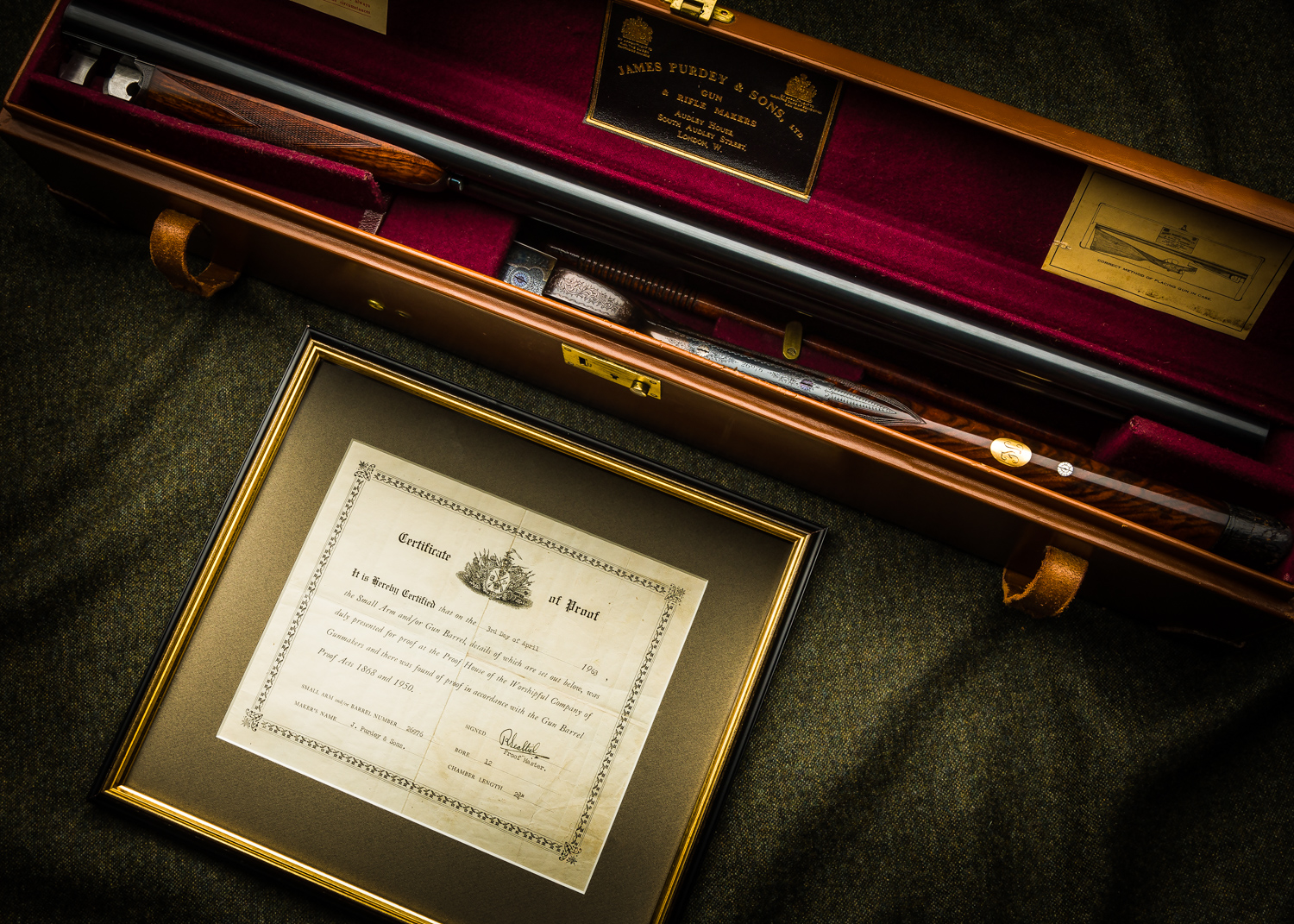 The gun is neatly cased in its motor case complete with tools and a canvas outer and also comes with the framed London proof certificate of 1963, which reads;
Certificate of Proof
It is hereby certified that on the 3rd Day of April 1963,
the Small Arm and/or Gun Barrel, details of which are set out below, was
duly presented for proof at the Proof House of the Worshipful Company of
Gunamkers and there was found of proof in accordance with the Gun Barrel
Proof Acts 1868 and 1950. Signed Proof Master
SMALL ARM and/or BARREL NUMBER 26976          BORE 12
MAKER'S NAME J. Purdey & Sons.                                   CHAMBER LENGTH 2 3/4" 
Condition of this gun is excellent and testament to its previous owners. The gun is now live on our used gun website.