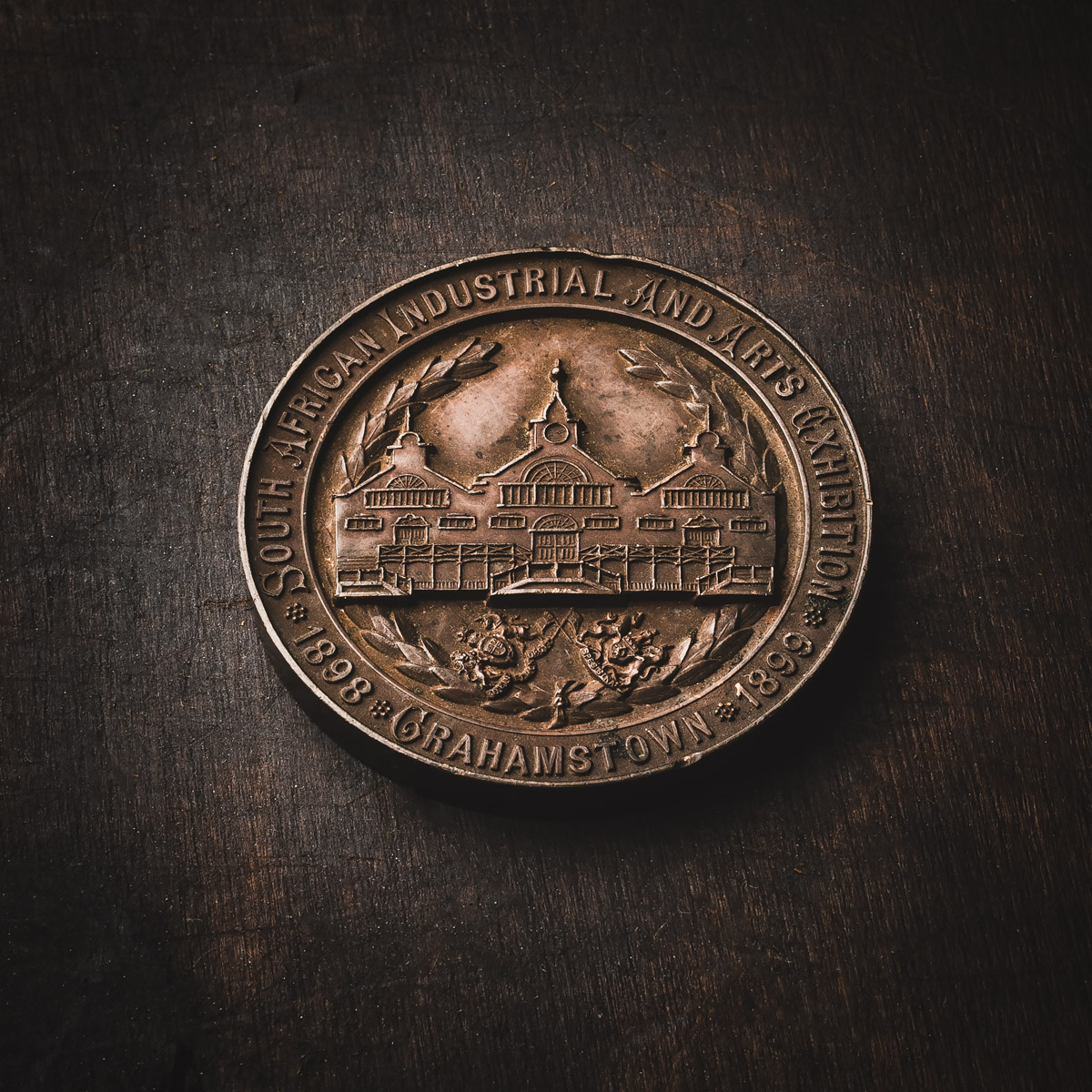 Anyway, it was whilst at the refurbishers that the attached exhibition medal was discovered stuck in the base of one of the drawer pedestals. Now how long this medal has been stuck in the back of the drawers is anybodies guess as none of the old timers here seem familiar with it and I myself have never seen this medal before.
The exhibition medal itself was awarded at the 'South African Industrial And Arts Exihibition' held in Grahamstown, South Africa from 1898-1899 and is inscribed 'Westley Richards & Co. Ltd. Gold Medal For Revolver Convertible To Carbine'. Looking through the archive here at Westley Richards we can only find references to 'small arms' improvements all lodged by the renowned Leslie B Taylor for the periods 1897 and 1899. Obviously one of these must relate to this medal.
Two other things make this medal interesting. Firstly it states that this is a 'Gold Medal' but clearly it is Bronze. Another medal awarded to Westley Richards from the same exhibition is gilded bronze.The second significant fact from a historical point of view is that 1899 is the same year that the second Boer War (1899-1902) began and this appears to be the last exhibition attended by the company in South Africa.