Fortunate to be born into a wealthy family it was clear from the beginning that Peter Beard was not going to lead any ordinary life and from an early age he began taking photographs and keeping meticulous diaries.
In 1955 Peter made his first trip to Africa, Kenya in particular and was lucky to arrive at a time when the country still held many of its legendary white hunters, game rangers, explorers and adventurers. They included the likes of J.A.Hunter, Ewart S Grogan and Philip Percival.
Of great influence at this time was his meeting in Denmark with Karen Blixen who had written the ultimate African classic 'Out of Africa' under the pen name Isak Dinesen. She had lived in Kenya during the early colonisation of the region and her romantic writings of the life, region and characters has forever encouraged generations of hunters and non hunters alike to travel to Africa. In later years Peter Beard would acquire the 45 acre 'Hog Ranch' not far from Karen Blixens original farm from where he would base himself  during his time in Africa.
My first introduction to the work of Peter Beard came with my parents' gift in the late 1980's of 'The End of the Game' after they returned from a safari in Kenya. As a teenager already absorbed by the big game of Africa, this book, originally published in 1965 and since re-printed several times, is without doubt one of the finest books to document Africa and its wildlife.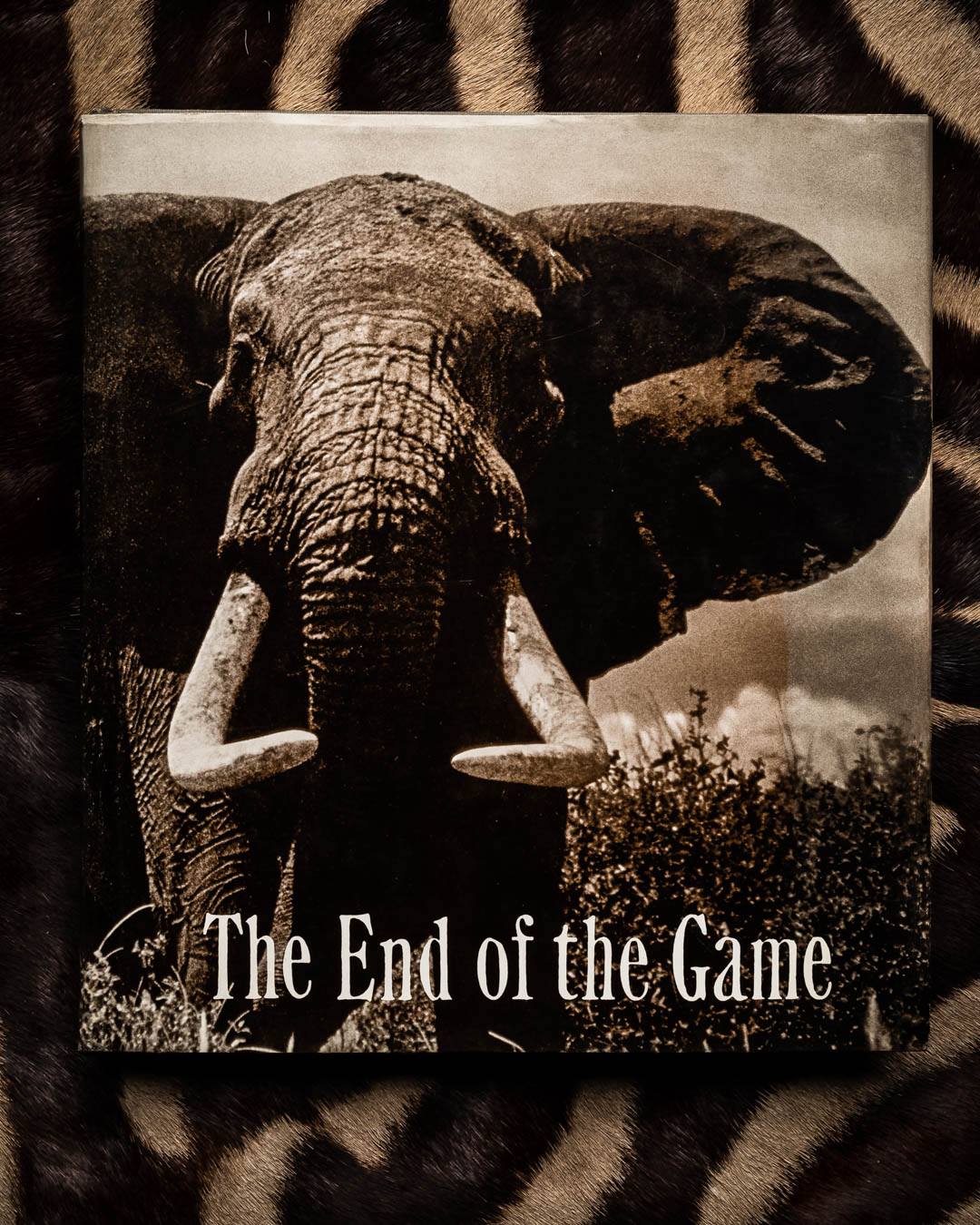 The original 1965 version documented in a unique and colourful style the life of the early hunters and settlers, focusing on the rapid change that they had brought with them. It had taken Peter Beard 10 years to put together and whilst bloody in some context, it paid respect to the white hunter fraternity, the game department and the management of wildlife by them. Peter Beard had himself hunted and so witnessed first hand man's encroachment into the wild spaces of Africa in the name of progress and the effect it was having on the wildlife and native people.
The 1977 revised edition, the one I had been given was far more explicit and controversial in its message. Visually captivating it had been updated to show how in just over a decade all hunting had been banned in Kenya and that a genuine 'elephant crisis', spurned on by a terrible drought and uncontrolled poaching had devastated the elephant and rhino population of Kenya. It was a message to the world and firmly established Peter Beard as a conservationist, inspiring a new age of wildlife photojournalism.
It was this 'revised' edition of the book that heavily influenced my own direction in life and desire to see the great hunting continent that was and still is Africa. My very first safari was to Kenya which although of a non hunting nature introduced me to the wild open spaces of this magnificent country and gave me my first 'up close' encounters with elephant and buffalo. Ironically this would be in Tsavo East a huge national park in the south of the country where many of the visceral photos used to illustrate the 'The End of the Game' were taken.
I regret that I was never lucky enough to meet Peter Beard as by all anecdotal accounts he was a truly eccentric, talented and fascinating character. Thankfully he left a fantastic written and visual account of his life which we can all share in and perhaps learn something from. In my own humble opinion his masterpiece 'The End of the Game' is more relevant now than it ever has been and can be used as a reference to how man really does seem to continue to fuck things up. To quote from his 1965 introduction 'Only 50 years ago man had to be protected from the beasts; today the beasts must somehow be protected from man.'
May he rest in peace.
**Article included Fieldsports Journal Vol 3 Issue 5. Lead image supplied by Fieldsports Journal