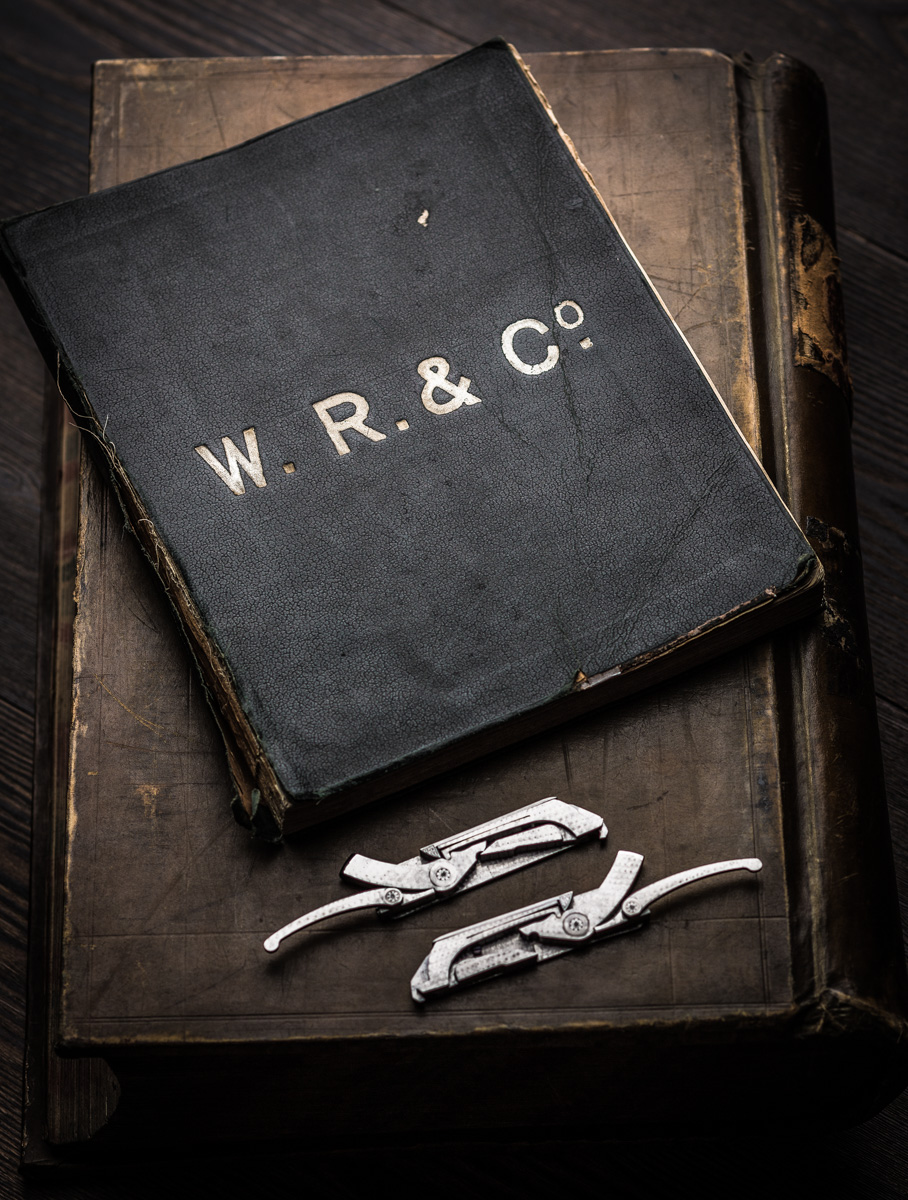 To the collector, a firearm is a possession that he may own or desire to own because of the rarity, the history, association or an attribution to someone or something, a period in time, artistic qualities, the design and complexity, or perhaps it is a store of value, or any combination of any or all of the above and even more. To another it may be a means to an end; to simply use for its intended purpose. This is a broad brush look on this, but there is no limit to the possibilities.
For many, and I count myself among them, it is a combination of both broad categories.
Our eyes and brain draw us to certain objects through an individual context and background that is different and unique to each of us and peculiar to the object. We have an appreciation for some objects with a respect for the art, simplicity, mechanical achievement and/or an appreciation of the labor and skills that it represents. For another it may appreciation of the utilitarian or functional aspects of a certain gun or rifle or that they perceive it is 'the' tool for the job at hand.
Millions of dollars have been spent in very sophisticated research studying the Stradivarius and other 16th and 17th century instruments. It is very interesting reading but in short, the wood was very old growth at the time of use, slowly cured, and the finishes all organic, and in the hands of the finest maker. These have been cared for over years, used, and have improved with age.
Much money and resources are spent making things that are new that appear used and old. I am a dinosaur in so many ways but please do not cheat me out of the pleasure (and discomfort) of breaking in my jeans! When they are finally 'right' they are just so perfect. I find myself looking at something new and at the same time seeing it in the future. Guns, gear and all of the associated other things are so connected in this way to my thinking.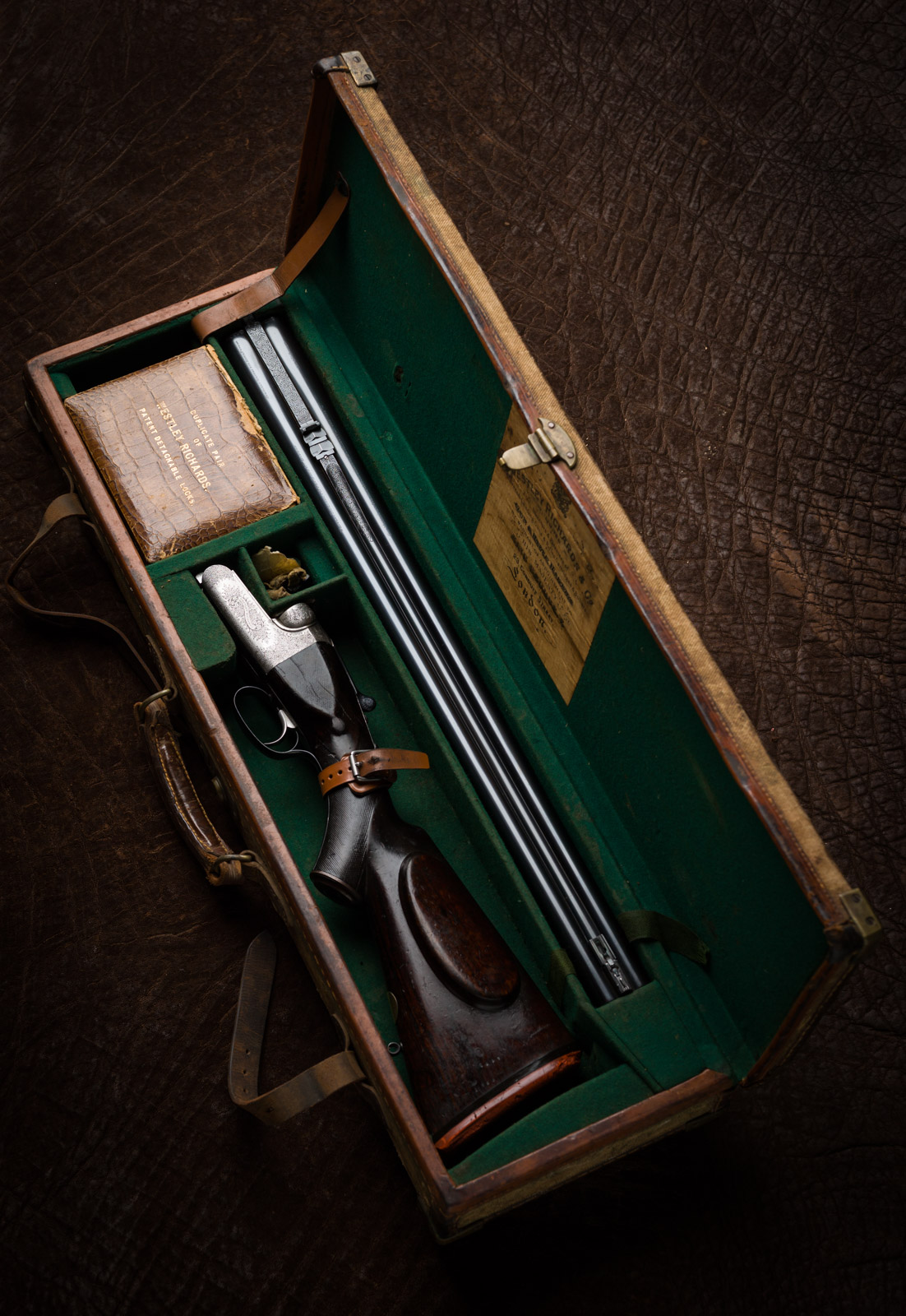 James Sutherland's .577, many miles and many stories to tell.
That is what we see in best guns when they are brought back to life, stocks re-hydrated with oil and metal cleaned. One hundred year old guns, never fired, yet have a beautiful age to them, or patina. Some not touched at all but cared for exhibit this patina. New guns because of the organic elements of wood and oil, will also have this someday. There are old and used guns that show much wear and patina, checkering and edges worn down. For me personally this is why a rifle such as the James Sutherland W-R .577 is such a significant rifle or object, as it embodies so many of these elements that appeal to me. It represents a supreme mechanical achievement, of high quality, created for a noble purpose. Carried for miles and for days and years by hardworking, dedicated and focused people in equatorial sun. No rifle made to duplicate it even exactly can go where it has been, and have such a story. There are other rifles with the same or similar attributes but this one certainly is a great example and particularly because it embodies so many of the qualities mentioned above. When I see something with these qualities, my mind immediately jumps to the story and I only wish I could know the details. We say this often, "if only this rifle could talk". I hope that my Son and Grandson will want singular rifles and equipment from among my things for these very reasons.
Patina is created by aging, by use, the touch of human hands, purposes and pursuits noble. It is a beautiful thing.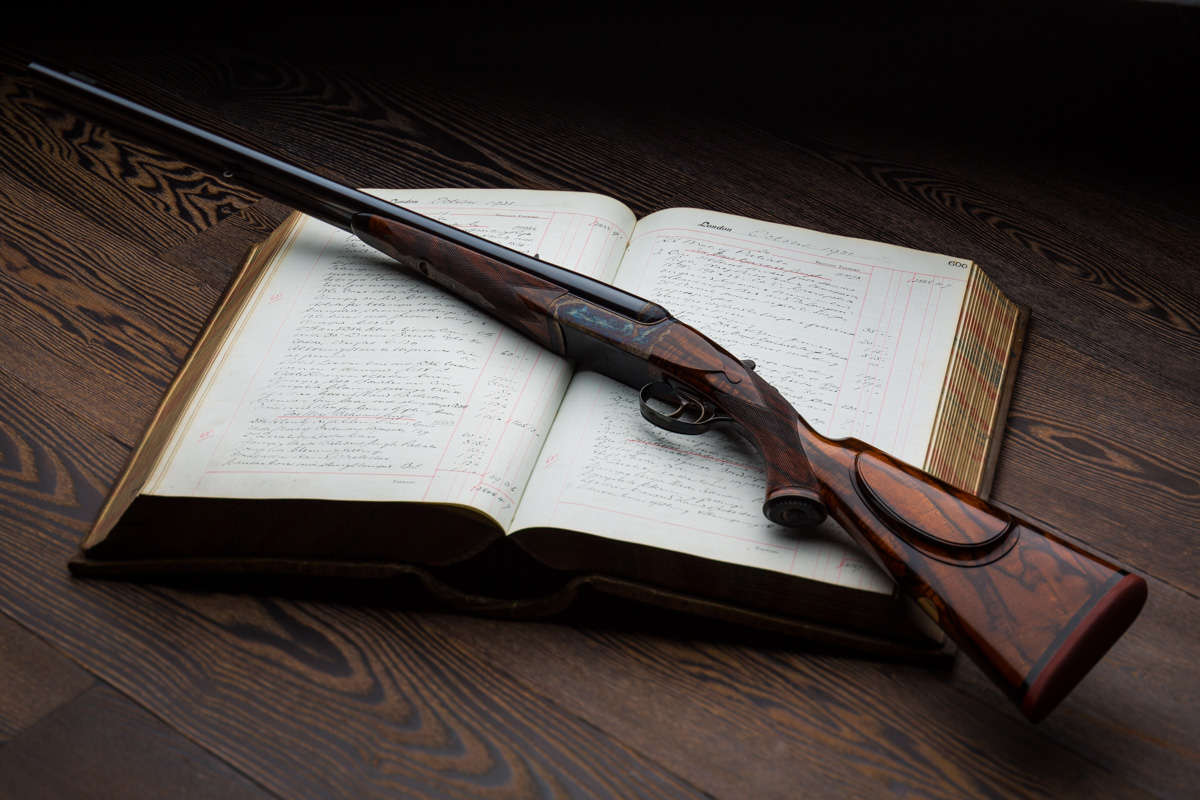 This new .470 rifle is shortly to leave the factory to start obtaining its very own patina.