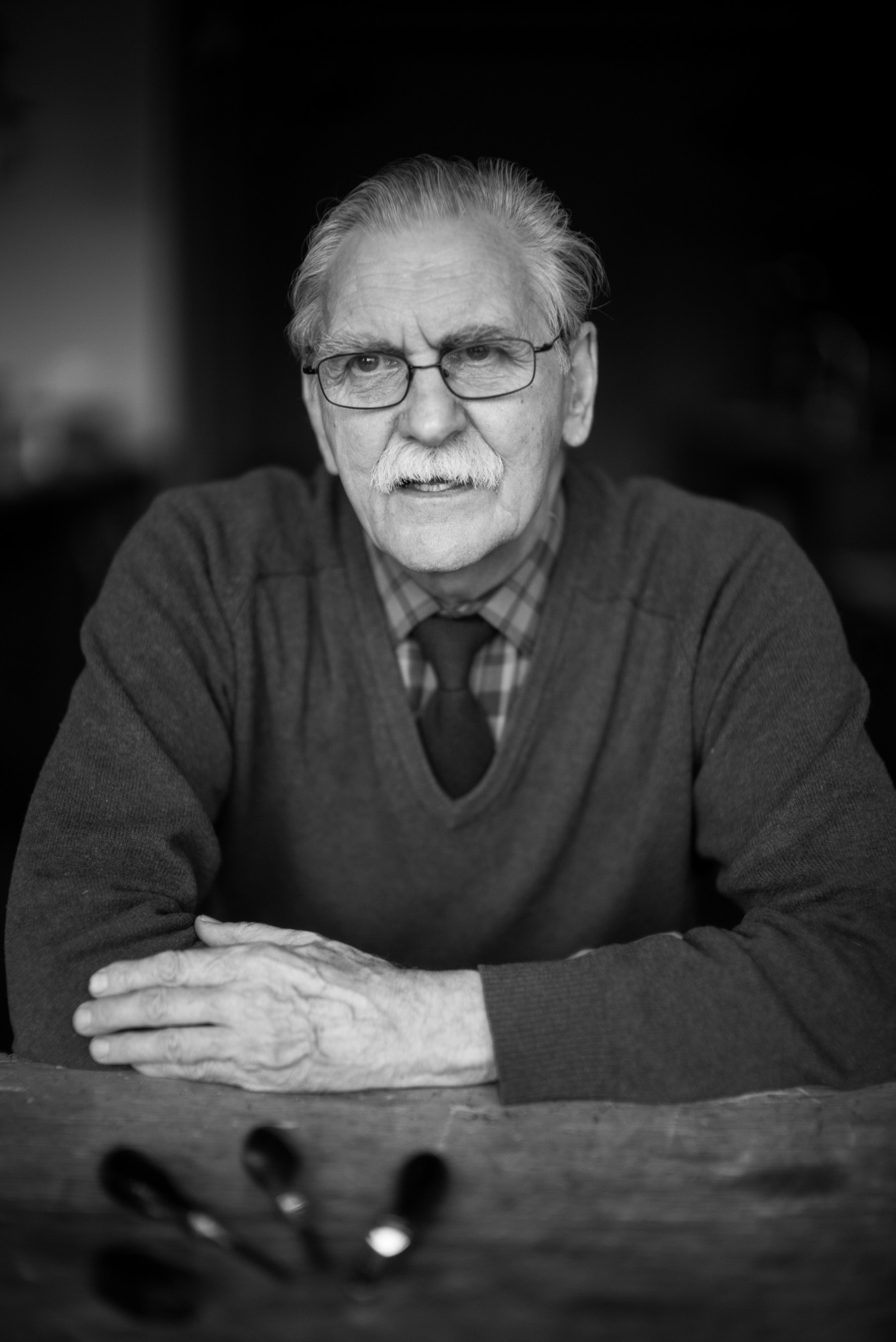 Mike started by making Powder Flasks in the late 70's as a sideline to his day job which involved Engineering R&D for the Civil Service, torpedoes were mentioned briefly but he skirted around the subject when we met today.  In 1978 Mike went self employed and started making the powder flasks full time, selling these into the trade as well as privately to collectors and enthusiasts. Westley Richards had an active antique business at this time with the repatriated Indian guns and we were amongst his first customers.
In 1982, following the death of Ken Steggles who was the former supplier of gun tooling to the trade, Mike took on the role of supplying the sets of presentation tooling to the gunmakers that you will find in every best gun case of merit. Turnscrews, cleaning rods, disc keys, striker blocks, oil bottles, striker pots etc. are all hand made with the utmost care and attention to detail. With a highly polished finish and a crisp embossed makers name, Mike's tools have accompanied every important gun made in recent years and come with ebony or horn handles and are also available in Ivory to those that supply their trophy ivory for working with.
I know Mike puts the same pride, care and attention into every tool he makes and I cannot stress the importance we put on these tools, without them the cases would look empty and to use inferior tools just lets the whole presentation down.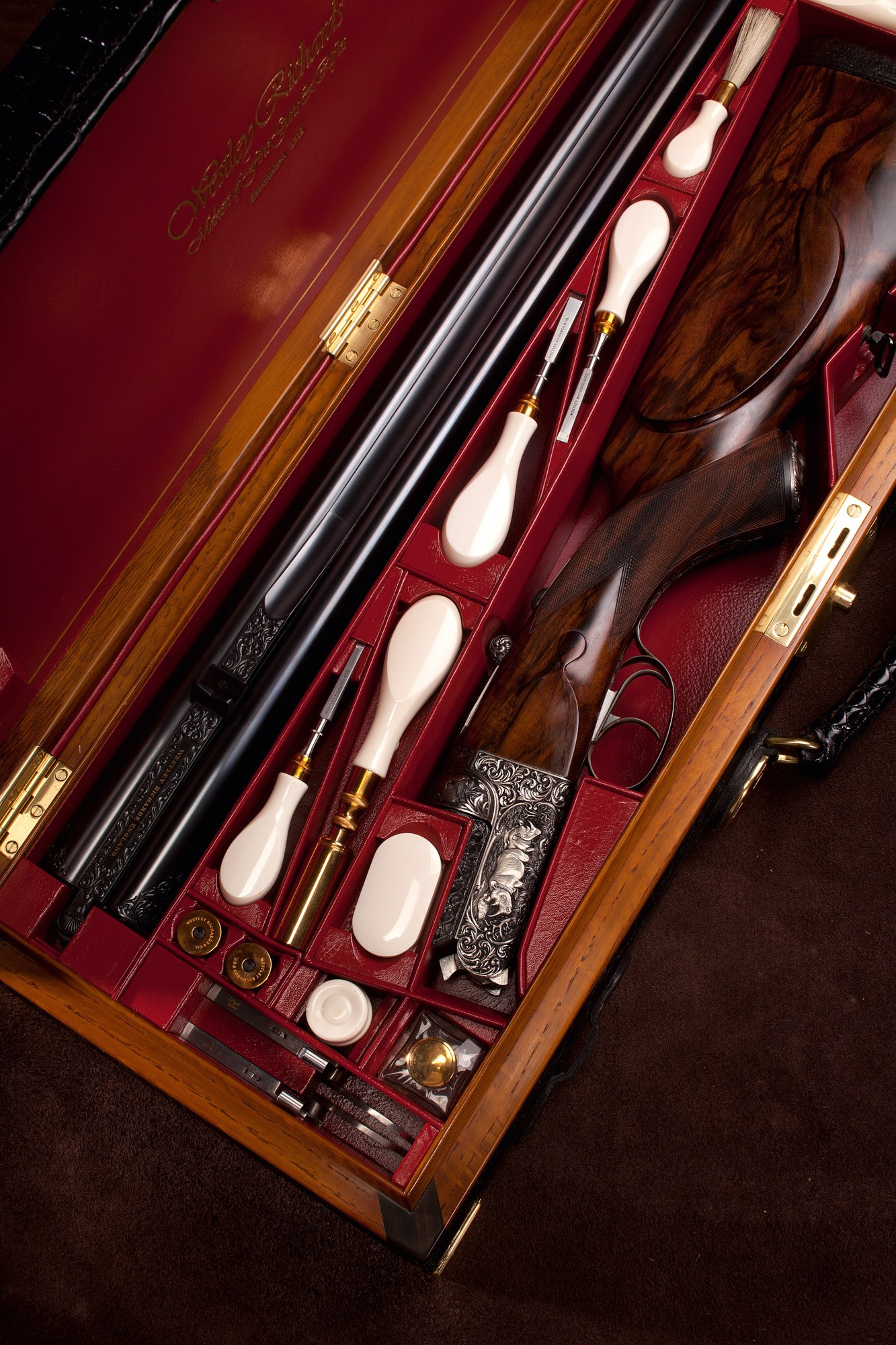 A Westley Richards 600NE Droplock Rifle cased with tooling by Mike Marsh