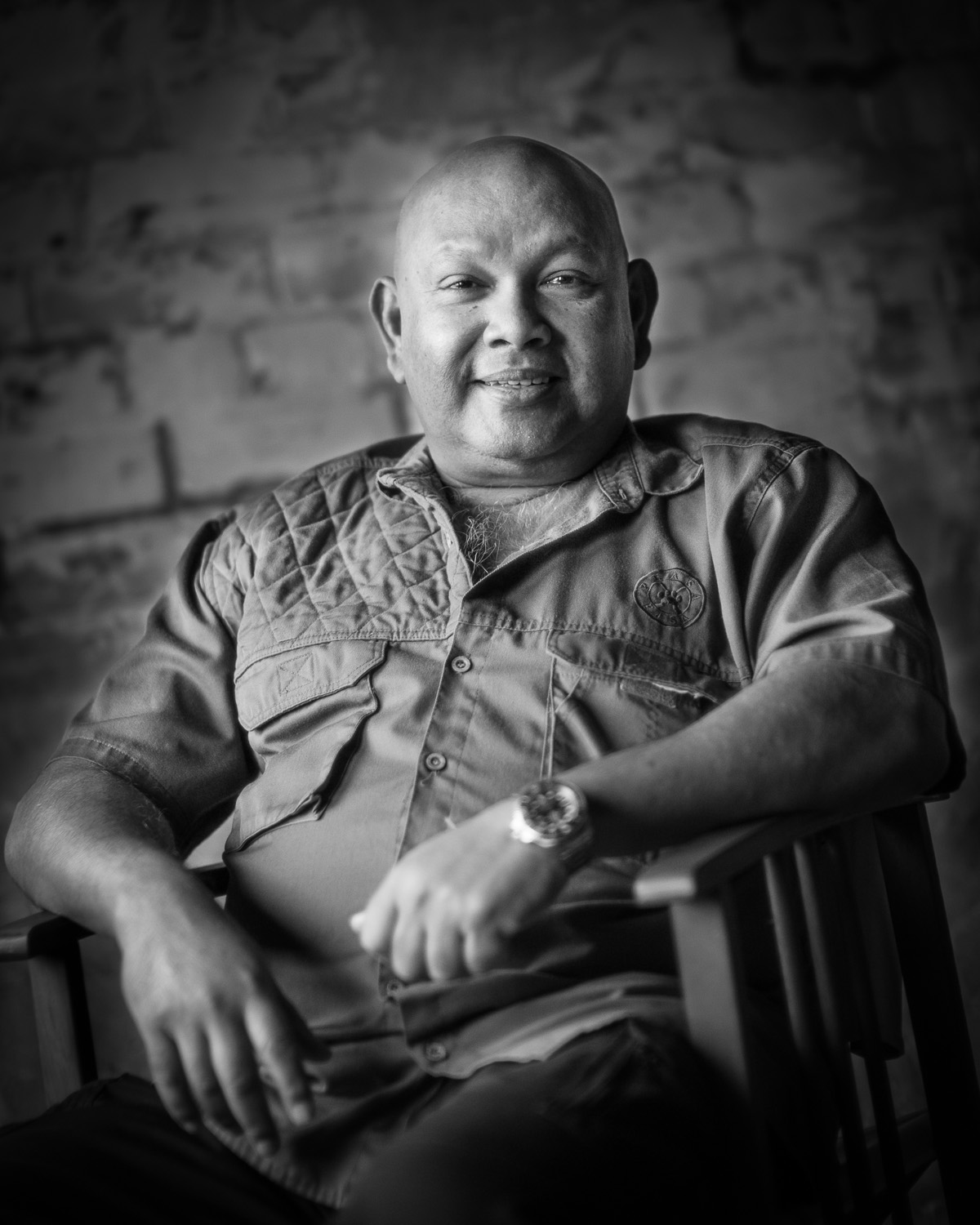 Chris is absoloutly passionate about guns, gunmaking and hunting. He has spent his life hunting and being involved in the gun business in its many forms. In his early years he was buying and selling guns sourced in England, he then started travelling and buying guns, and more especially rifles, from far away places like India, Australia and Africa. These he would repatriate to England and refurbish with the help of gunmaker Bob Harvey and then sell on to finance his habit or keep in his collection.
This collaboration with Bob lead to the forming of J L Wilkins and the production of a limited quantity of best quality double and bolt action rifles. These can be found occasionally in the American market in a range of calibre's from .300 to .700. The rifles were very well finished and produced hunting rifles, built under the guiding eye of a man who has spend many a day in the bush using them.
In 2007 when I was preparing to move to the new factory, I was looking for some help with  managing the production and introducing the apprentice scheme into the company. Chris was suggested as a candidate by Giles Marriott an English gun dealer. It hadn't occurred to me to ask Chris as I had always seen him as an independent person doing 'his thing' in the gun trade, making guns and taking them hunting.
The past 7 years have proved this was a very well considered choice. Chris has, over this time, contributed to the gunmaking team in many, many ways, but without doubt the most important being the training and implementation of the apprentices whom he has introduced and 'fathered' through their time here at the factory, as well as the the continuing program to source more young talent. These are the new life blood of the factory.
Chris has today moved on from Westley Richards and is off to warmer climates to hunt elusive animals and no doubt dig out the rifles my father never managed to extract from the Indian Maharajah's!
Everybody at the factory wishes Chris the very best for the future and thank him for the wisdom he leaves behind.