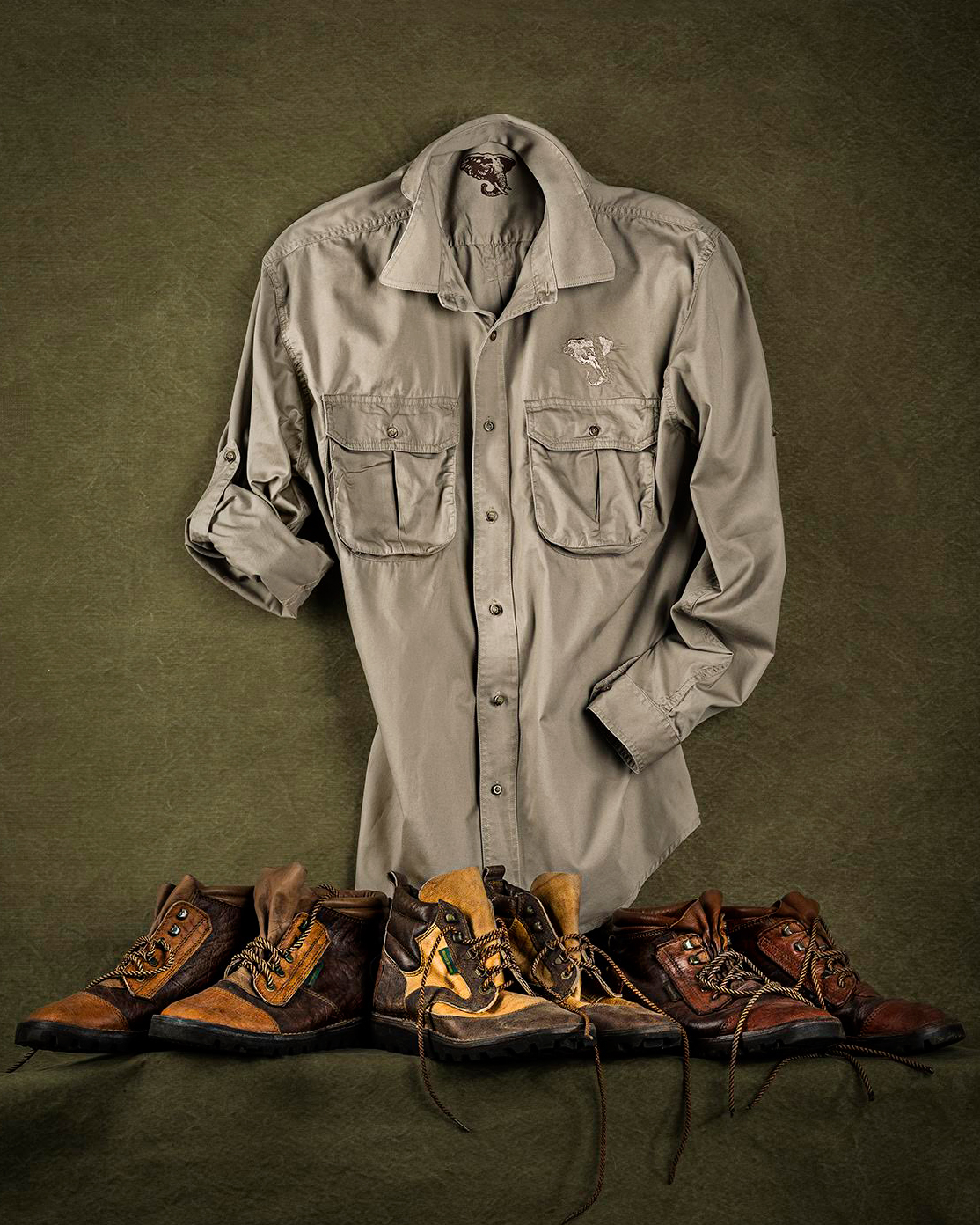 I recall very well the sizes of the 2 blisters on the bottom of my feet on the day of my first buffalo hunt in Botswana many years ago. I packed a single trigger .470 droplock rifle and wore a pair of 'custom made' moccasins which looked great, but allowed too much movement, in all fairness I had probably not worn them enough before the trip. Anyway after a long day's march after some buffalo I had to call it a day, it spoiled that hunt and many days after also, whilst the healing took place.
Shortly after this event we took on the Courteney Boots distributorship and we have never looked back. Thousands of satisfied customers have been served over the years and many thousands of miles have been hunted in the boots. The praise for the 'out of box' comfort of the range of boots never ceases to come in. Many times at Safari Club a customer will come up wearing his boots and tell me 'I have been wearing these for 15 years' to which I would quietly think I wish they would occasionally wear out so I could sell you another pair!
All these years later it gives me pleasure to introduce the latest creation from Courteney in Zimbabwe, the 'Courteney Selous Shirt', a safari shirt which Gale Rice, owner of Courteney has developed carefully over the past few years. By bringing together the company's years of experience in the safari field and collaborating with the local professional hunters, Courteney have, I am sure, produced another winning product that will be well suited in your safari wardrobe for many years to come.
The first production is now in the air to us and will be despatched as soon as landed next week. Please order your shirts online here or by clicking on any of the photos.