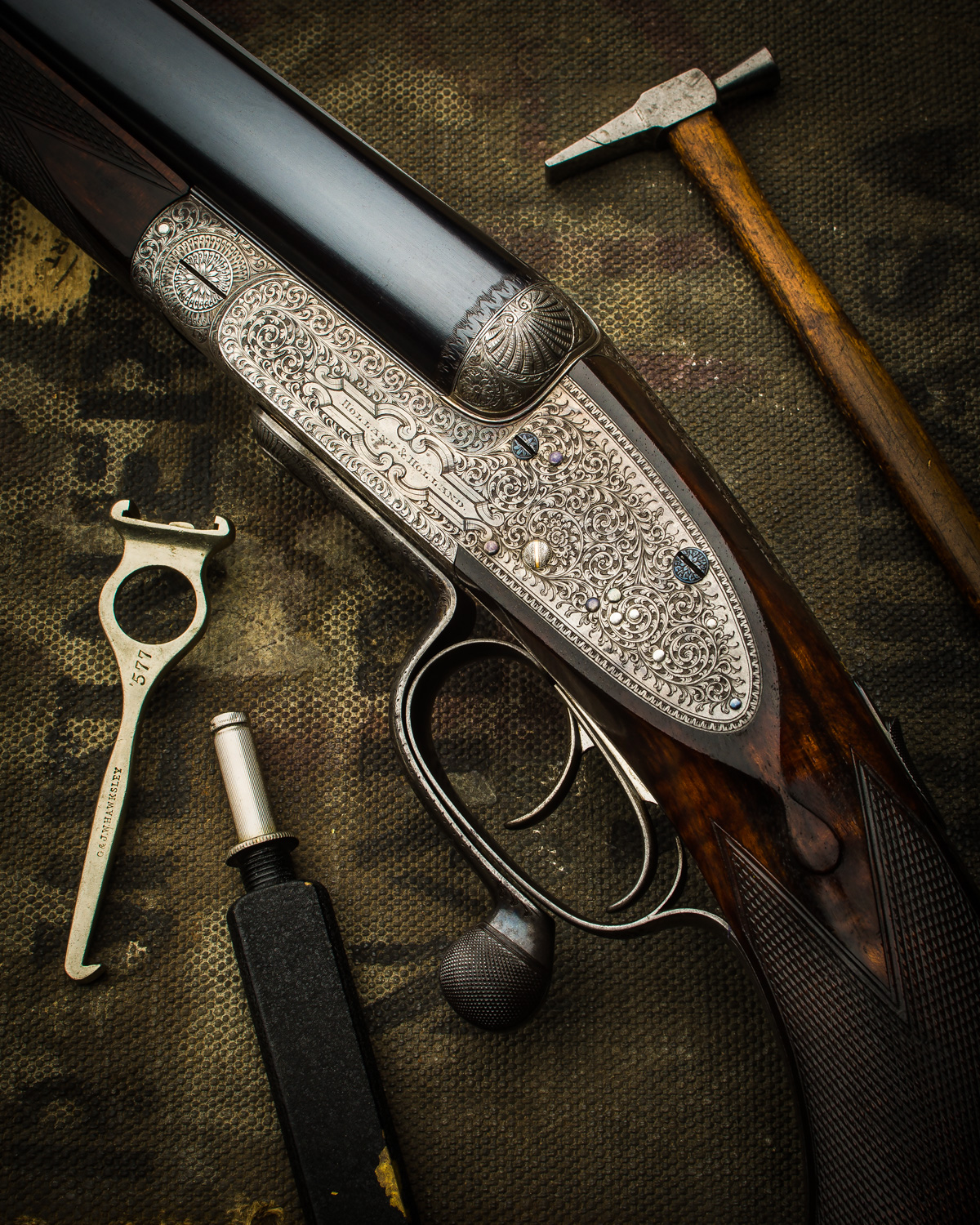 One particular rifle that proves my point is this interesting Holland & Holland hammerless ejector double rifle in .577 black powder. Completed in 1895 and made for C.C. Branch Esquire, the rifle remains in excellent original condition. Built with a sidelock, Jones under lever action with full elaborate scroll coverage and clam shell engraved fences. Full pistol grip stock measuring 14 ¾" to the centre of the Silvers recoil pad with a strap over comb, cheek piece, plain gold oval and splinter forend with lever release. 26" barrels with mint bores and crisp rifling, rear express sight and ramp foresight with folding moon sight. The rifle weighs 11lbs 5oz and is an impressive thing to handle. It's easy to admire the workmanship of this piece and one can only image the adventures that Mr. Branch had planned when he collected this rifle back in 1895.
Extract From Holland & Holland's Ledger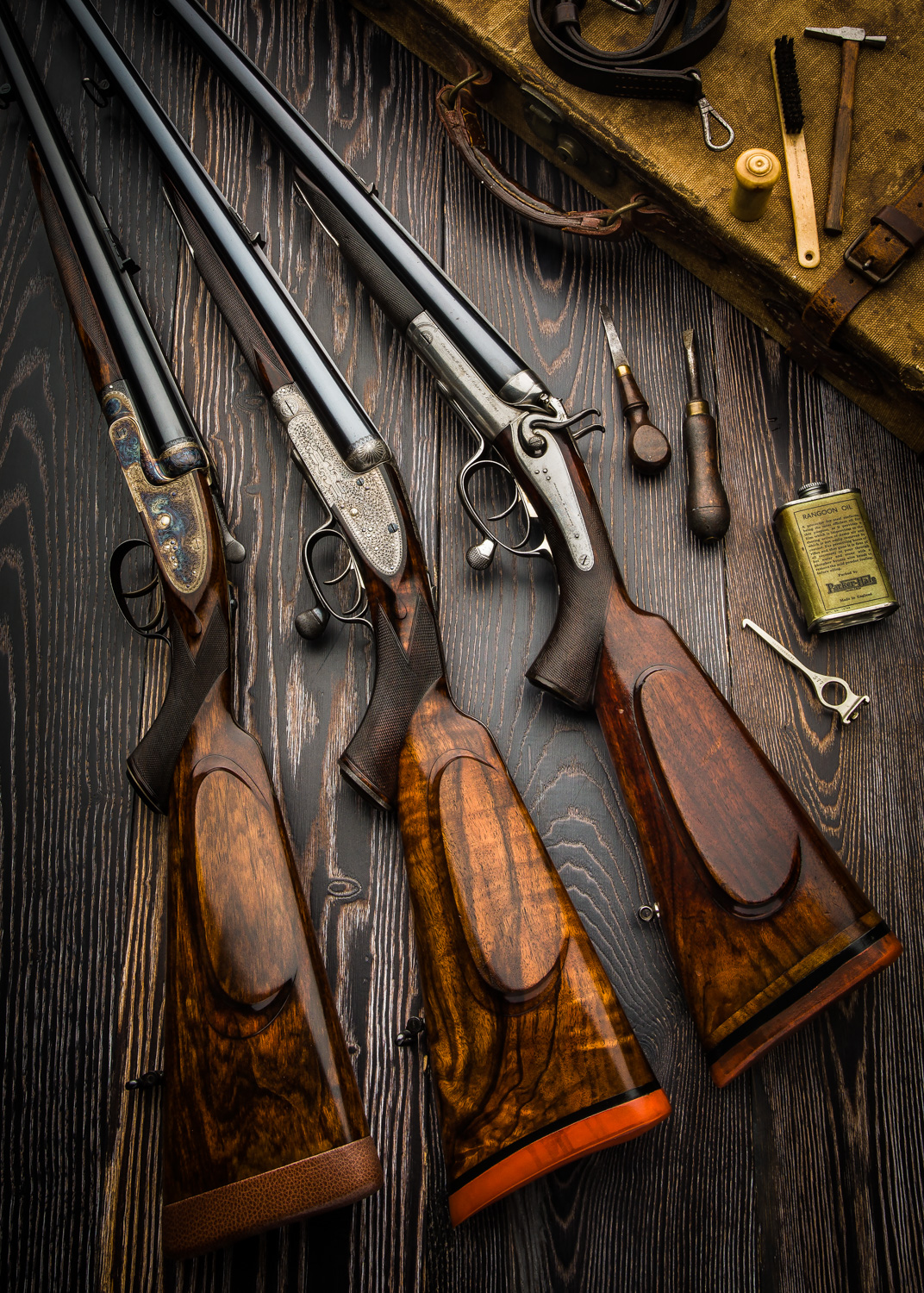 The image above shows the development of the Holland action from the back action with external hammers circa 1887, to the rifle in question, through to the hammerless Royal from 1938 with a modern tang top lever. Spurred on by Beesley's hammerless action which was bought by Purdey's in 1879, Henry Holland began working on a hammerless action of his own. A collaboration between Henry Holland and John Robertson led to patent No. 23 on 1st January 1883, a hammerless action which became Holland's most famous and best gun, the Royal.