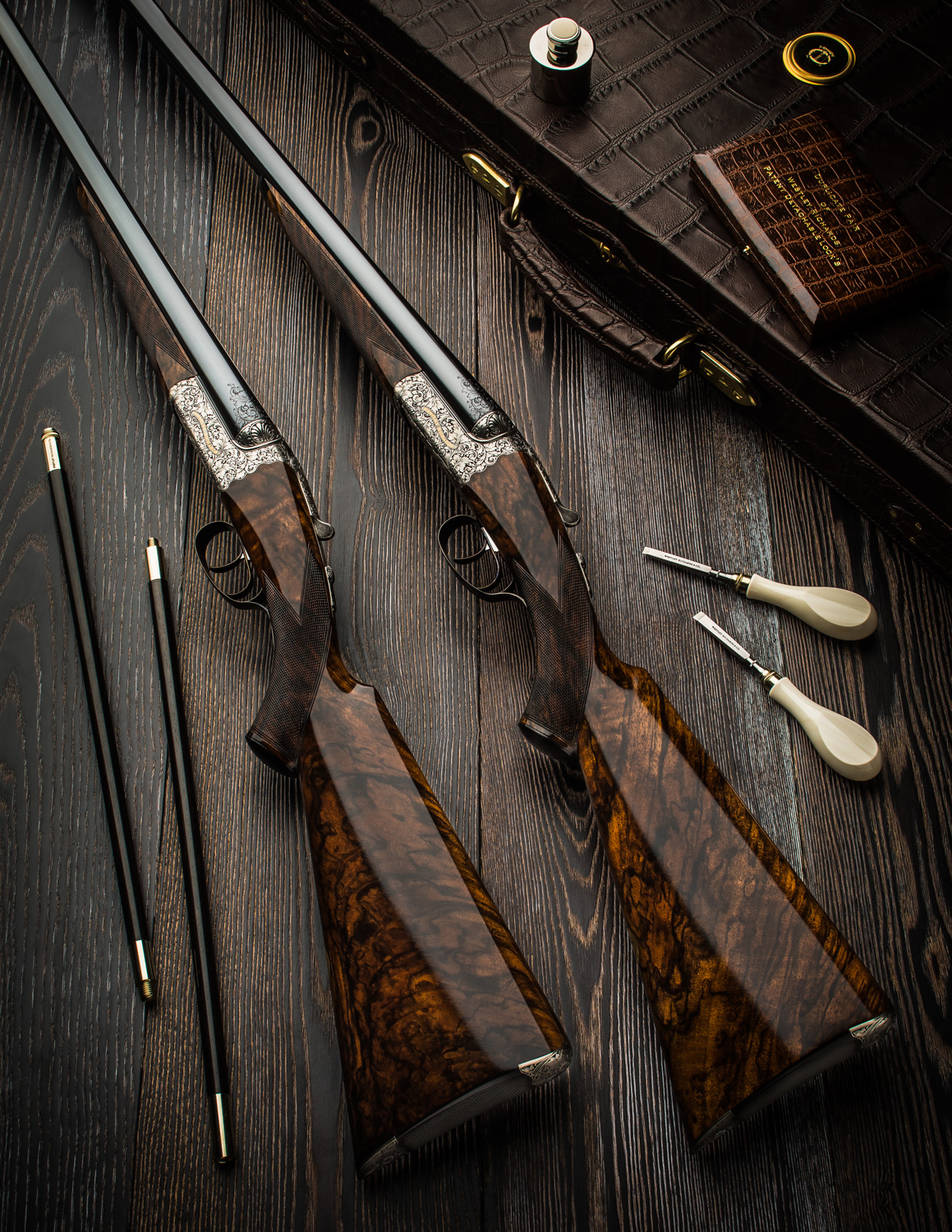 Well there are many things that we would like to build here including a few special projects yet to be patronised. However, in this particular instance we were to look at building a pair of traditional format game guns. With that in mind we decided on our unique hand detachable lock action, with two triggers, automatic safeties, 29" barrels, 2 3/4" chambers, 1/4 and 1/2 choke, both guns being supplied with extra hand detachable locks. For the stocks we selected a fabulous pair of exhibition grade Turkish walnut blanks with Woodward horn capped grips, the butt ends beautifully finished with heel and toe plates separated by a horn centre.
From an engraving perspective the guns have a wonderful, elaborate foliate scroll, the actions featuring carved fences with a shell motif, scroll pyramids up the barrels and gold naming and numbering throughout. Our intention from the start was to build a modern day pair of 'Modele de Luxe' shotguns without compromise.
Complete in antique brown alligator case with full complement of tools they make for a very eye-catching pair of game guns, that will certainly get a good outing this year amongst the late season partridge and pheasant.