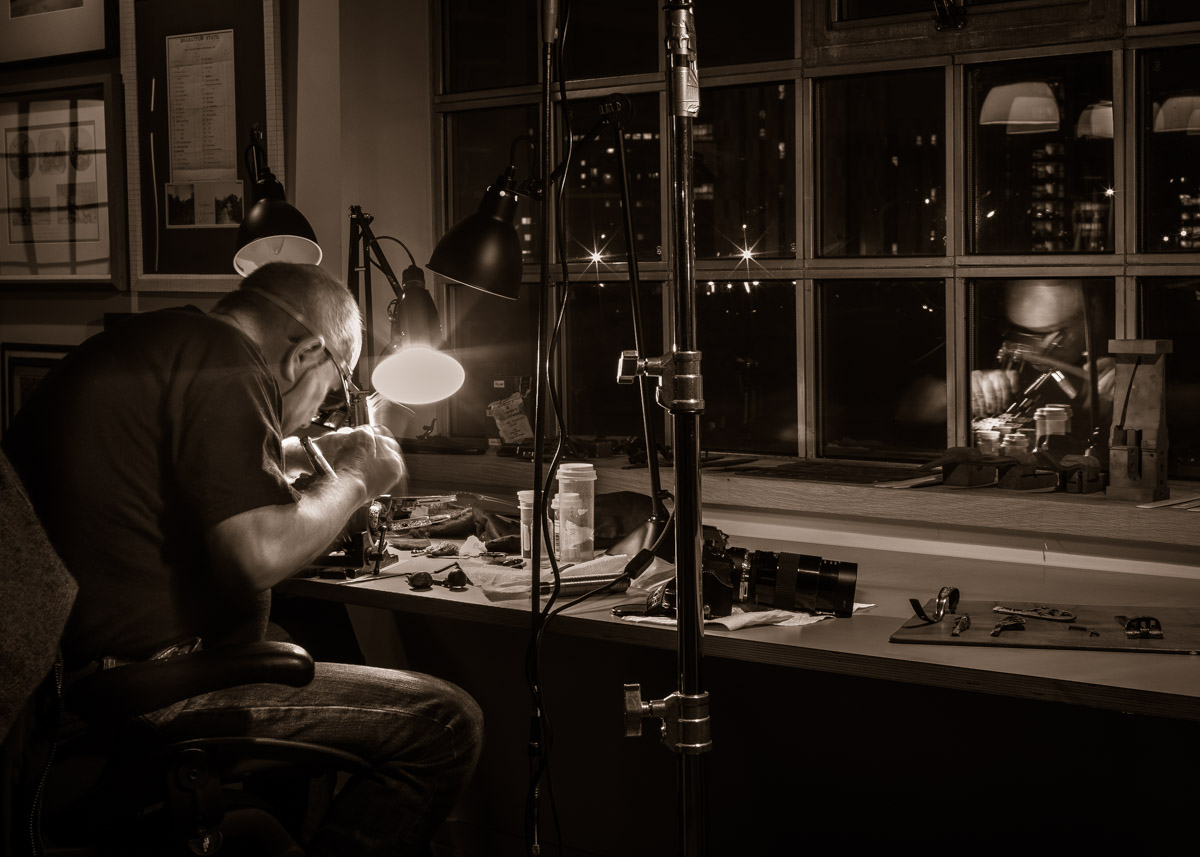 During his visit, we took many photos that we thought would be worth sharing with you as they show part of the process involved in the careful removal of the case colour hardening and subsequent re-working of the gold inlay as executed on this pair of shotguns. It goes without saying that the work was both time consuming and delicate. We will share the final results with you when the entire project is complete.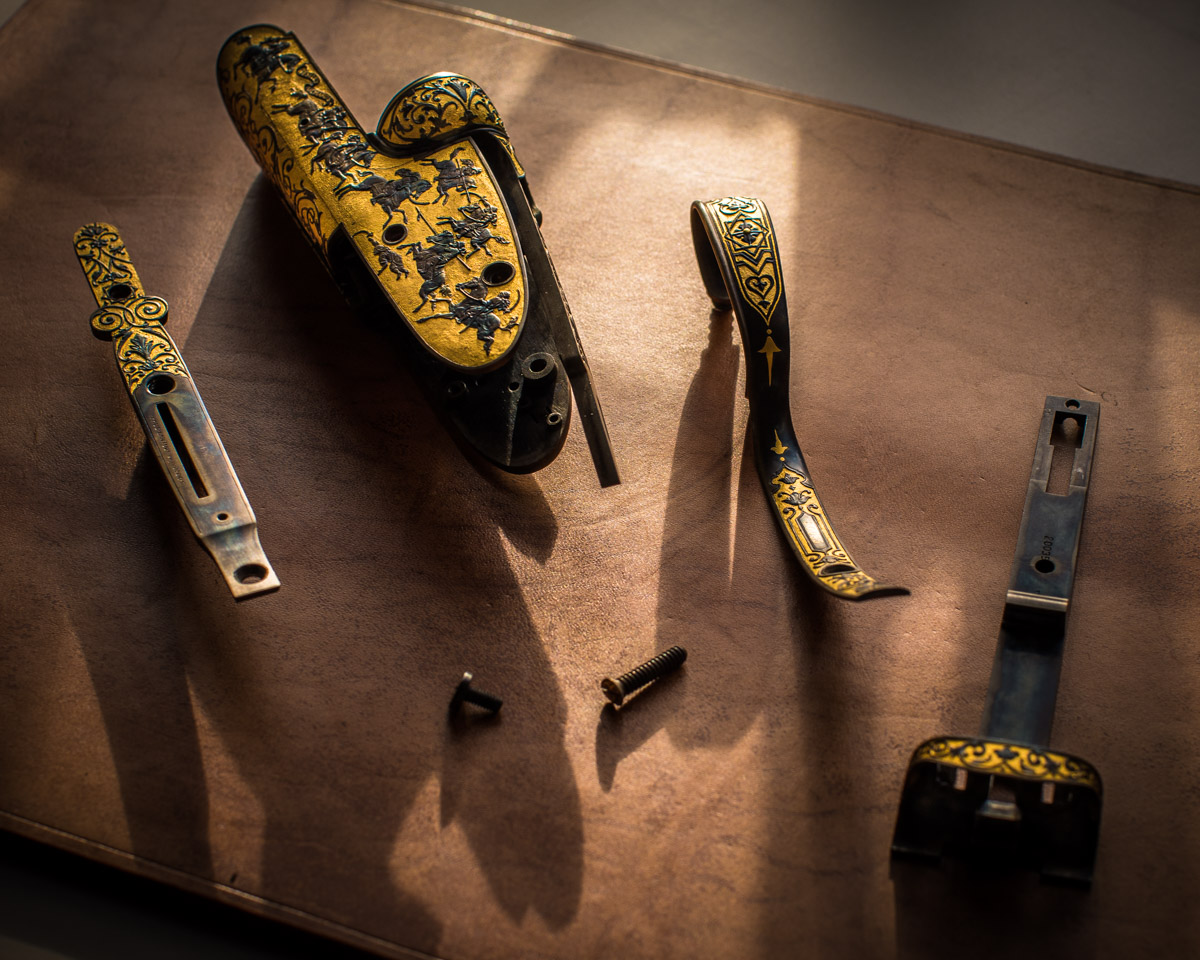 The component parts as returned from case colour hardening.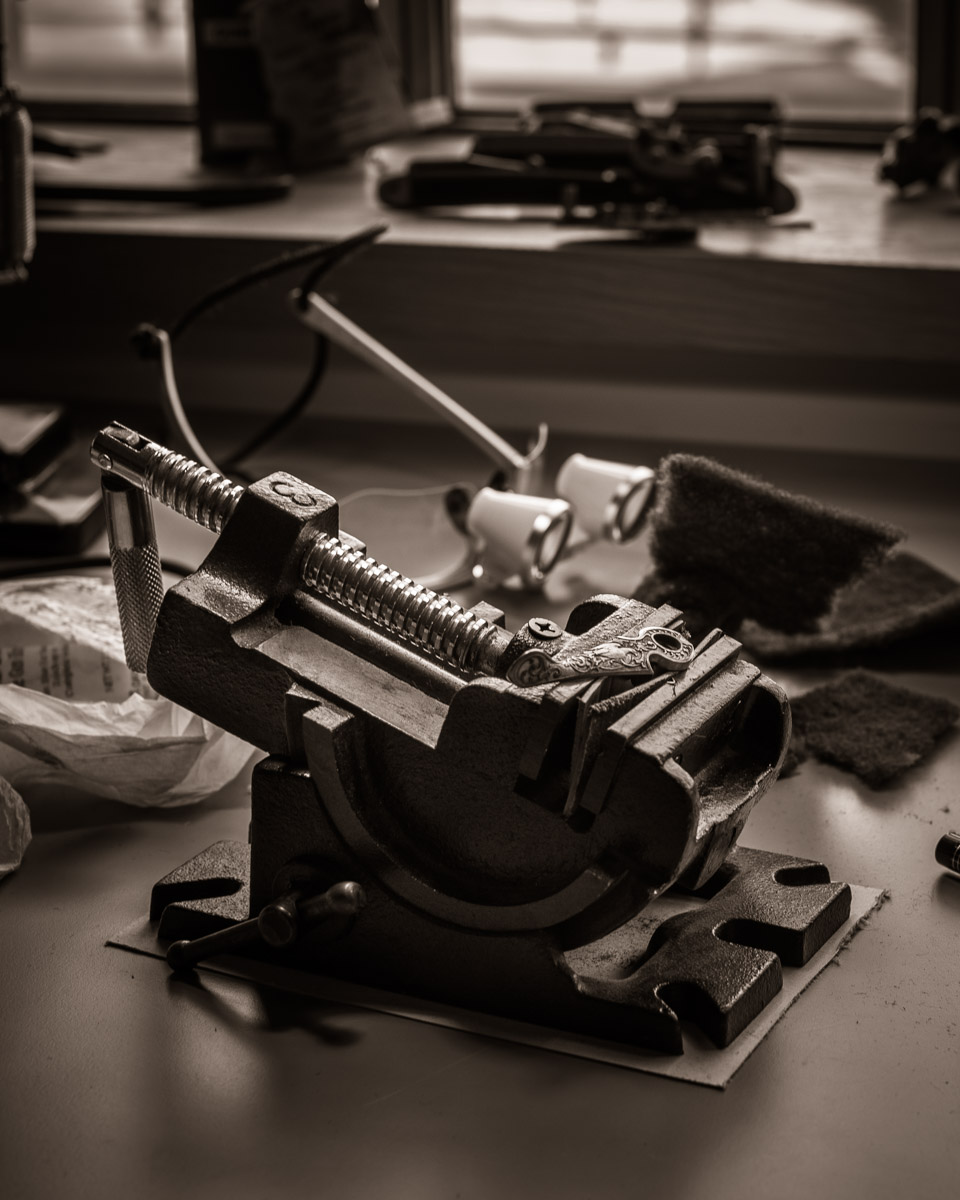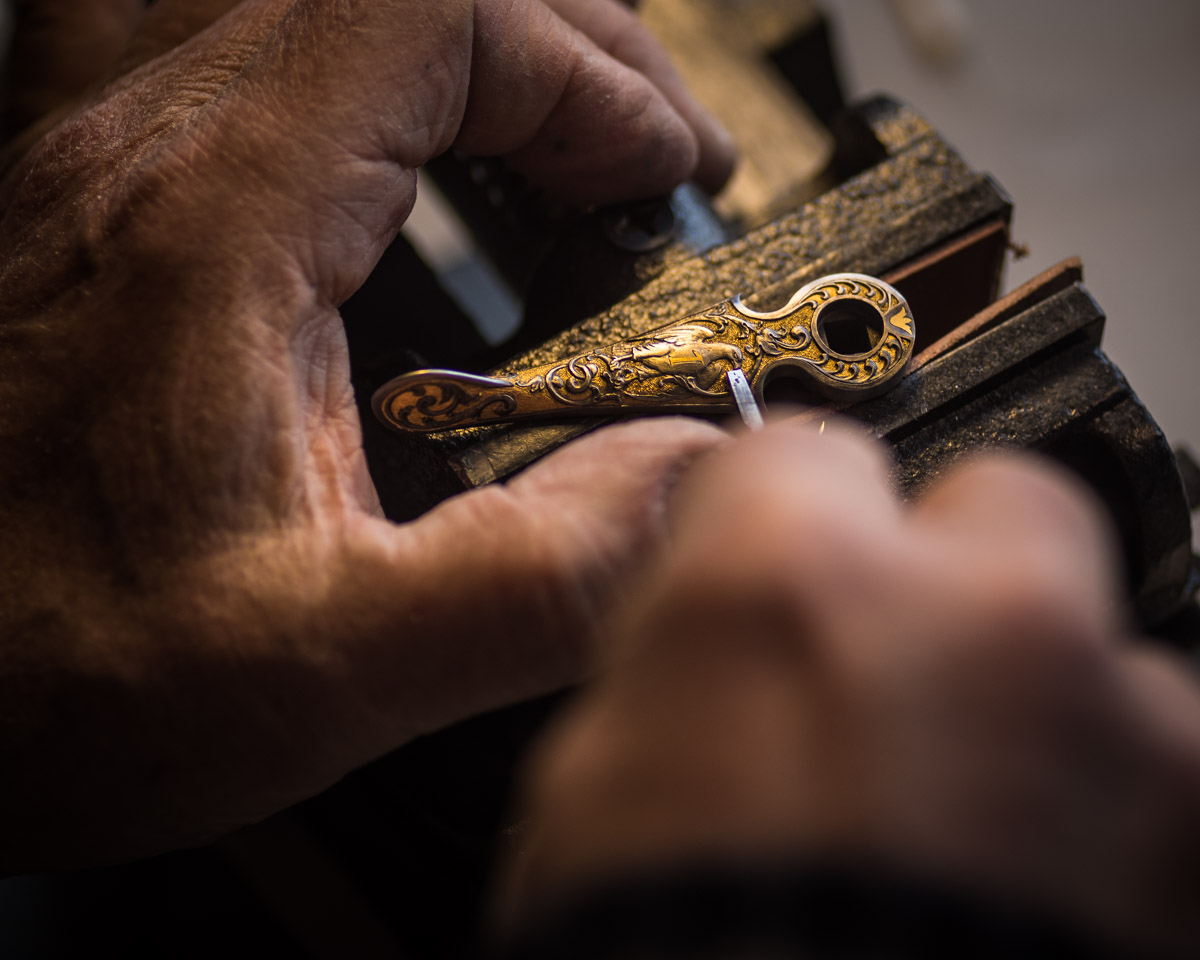 Re-detailing the top lever and sharpening the edges of the carving.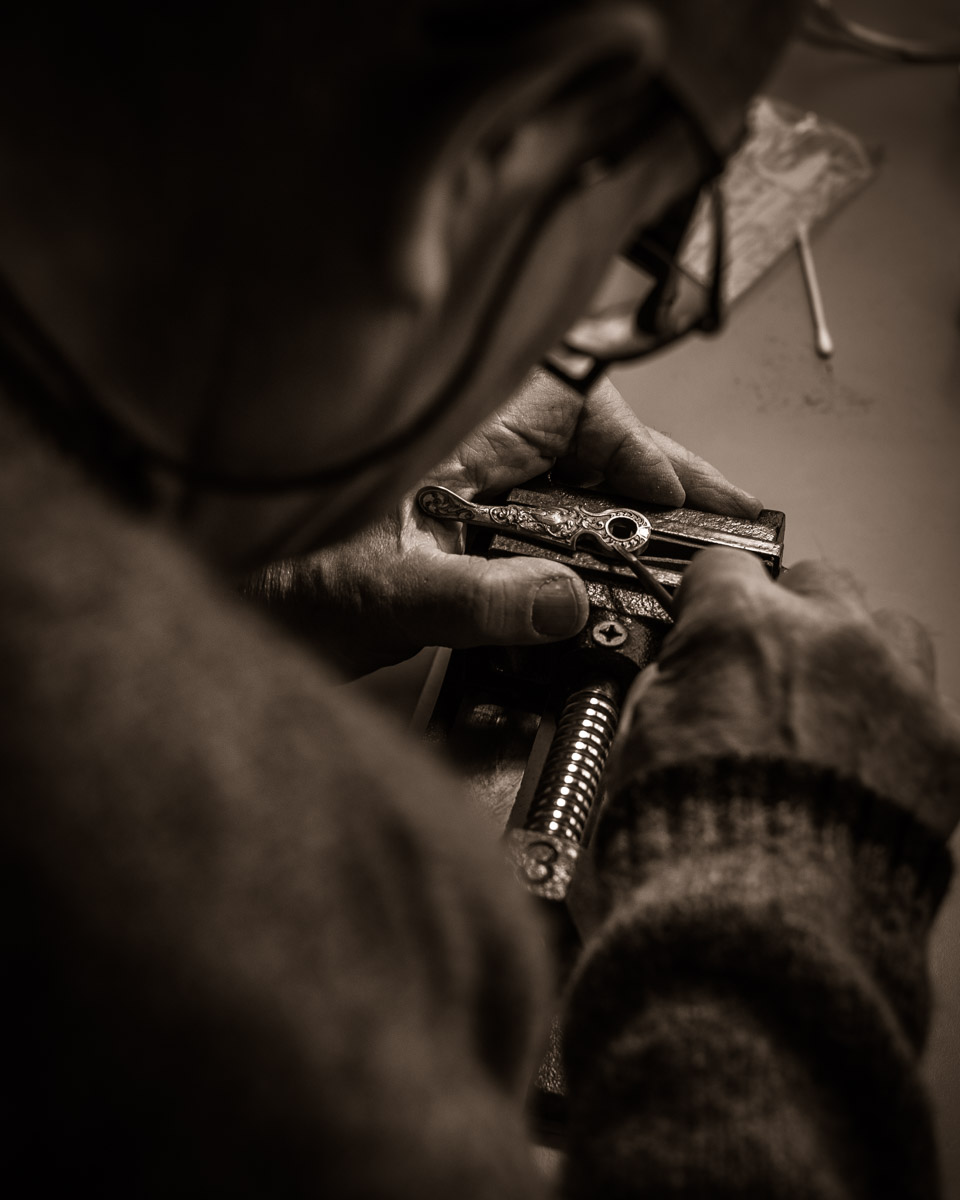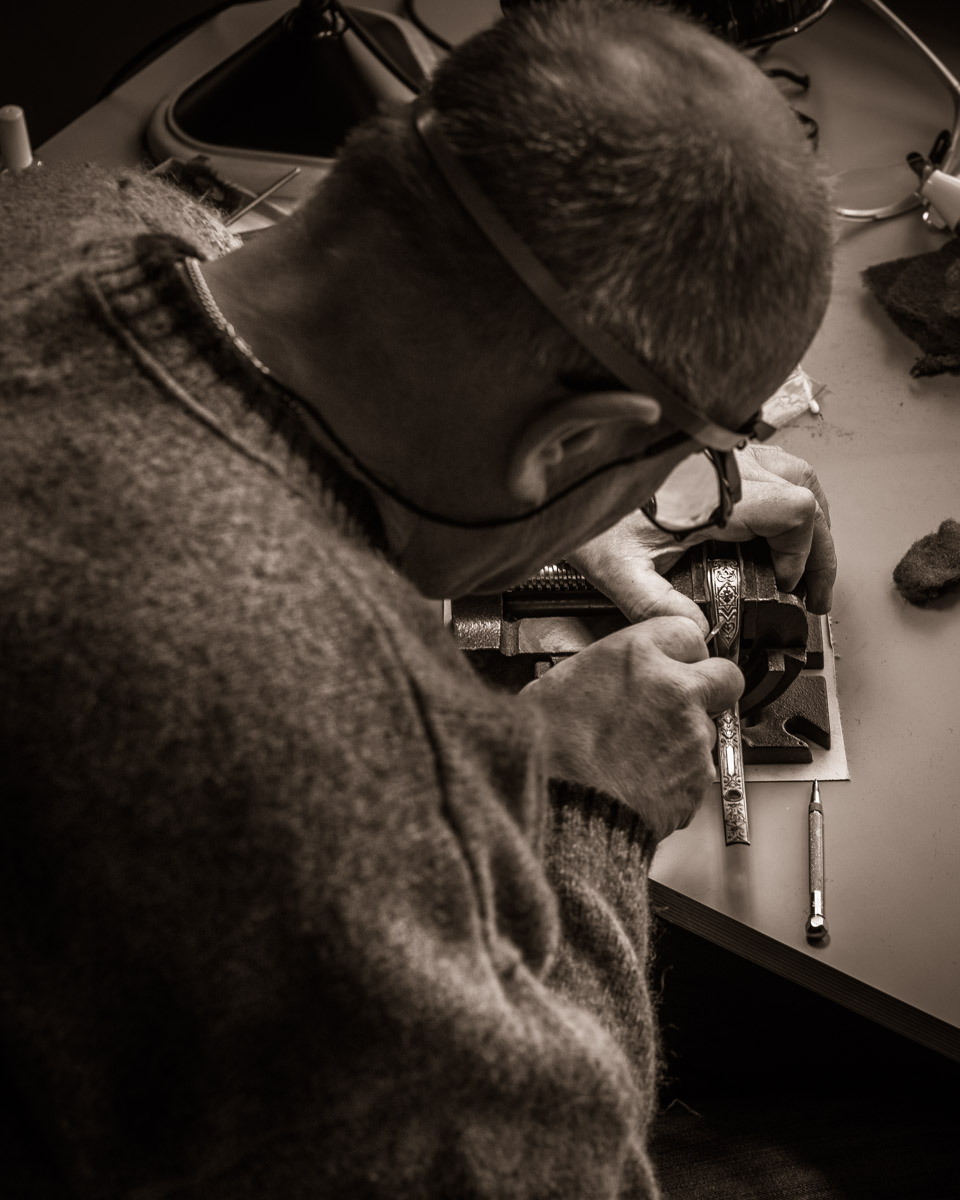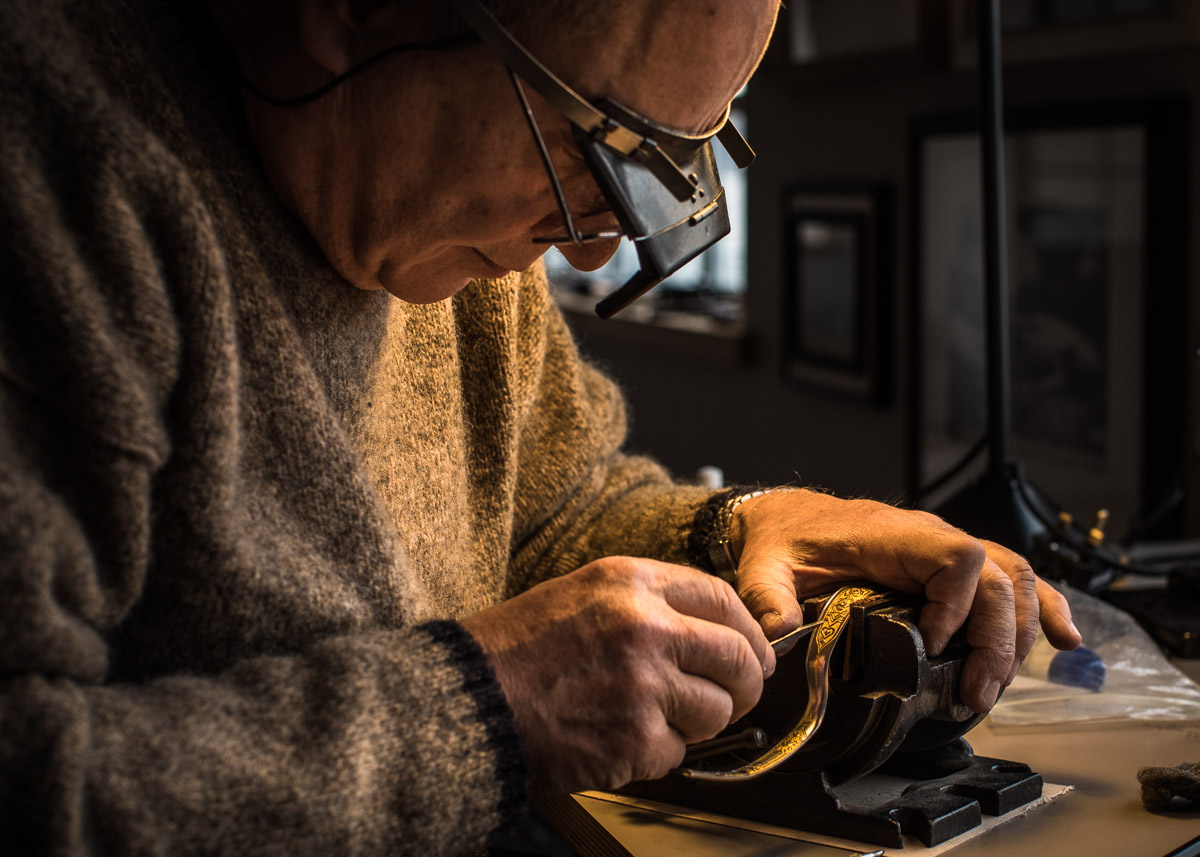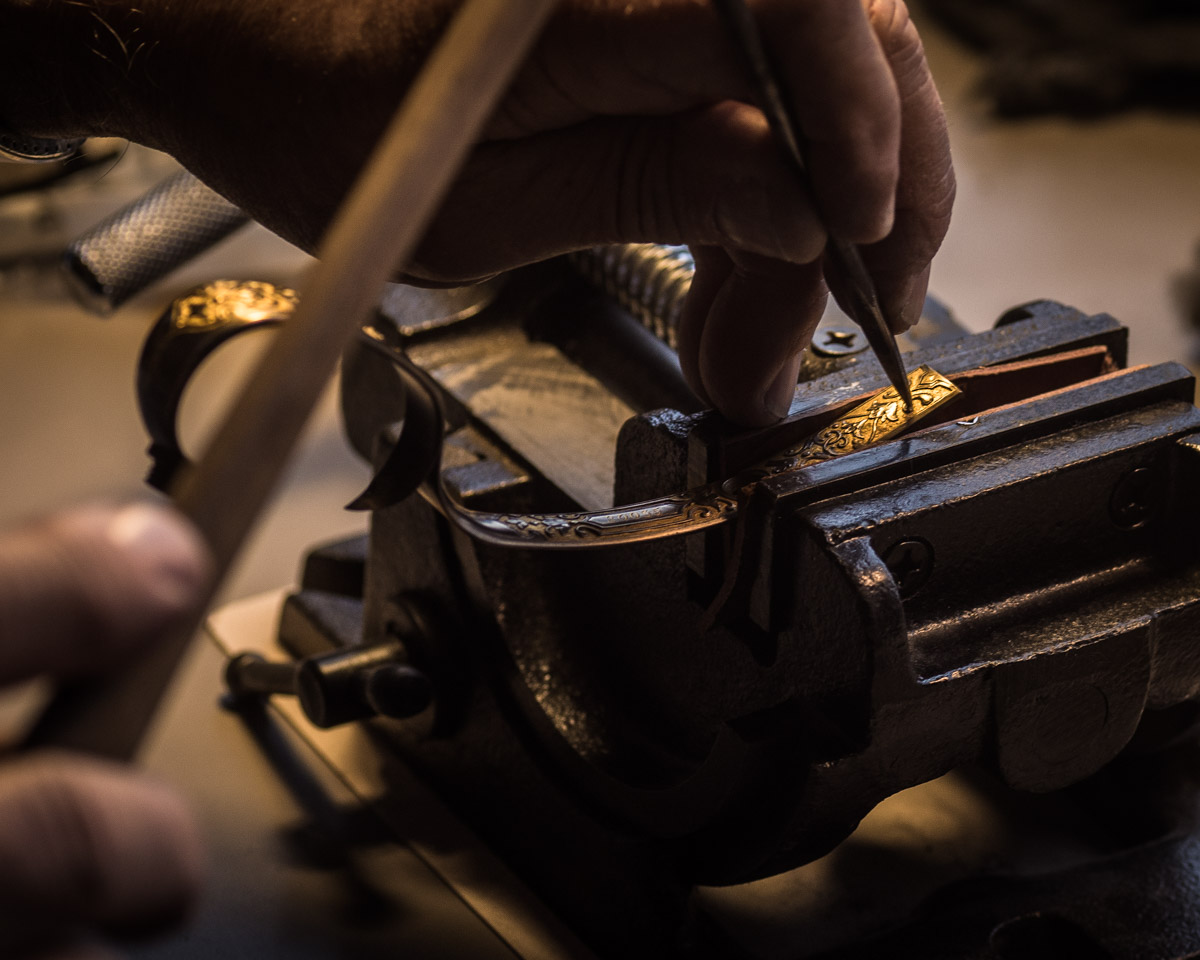 Re-matting (or stippling) the goldwork was a labour of love.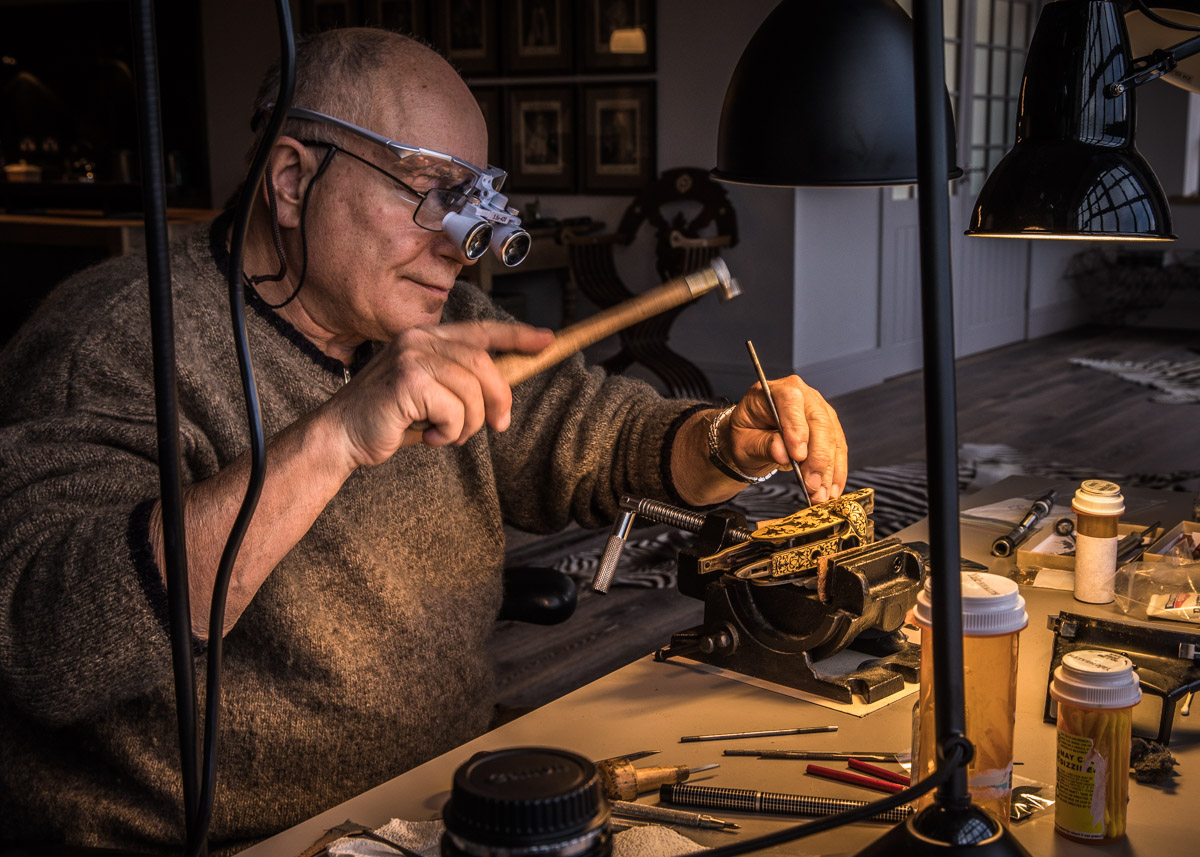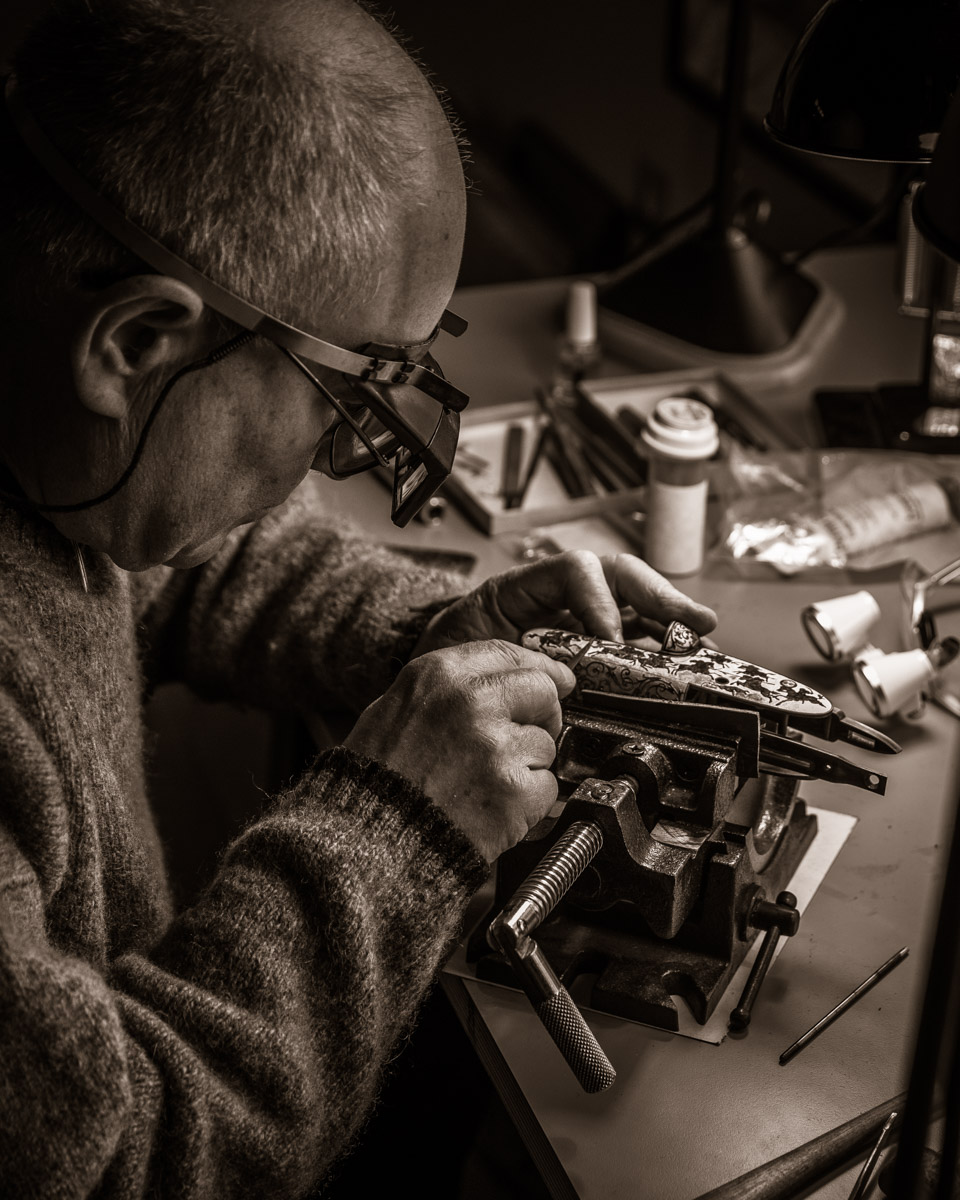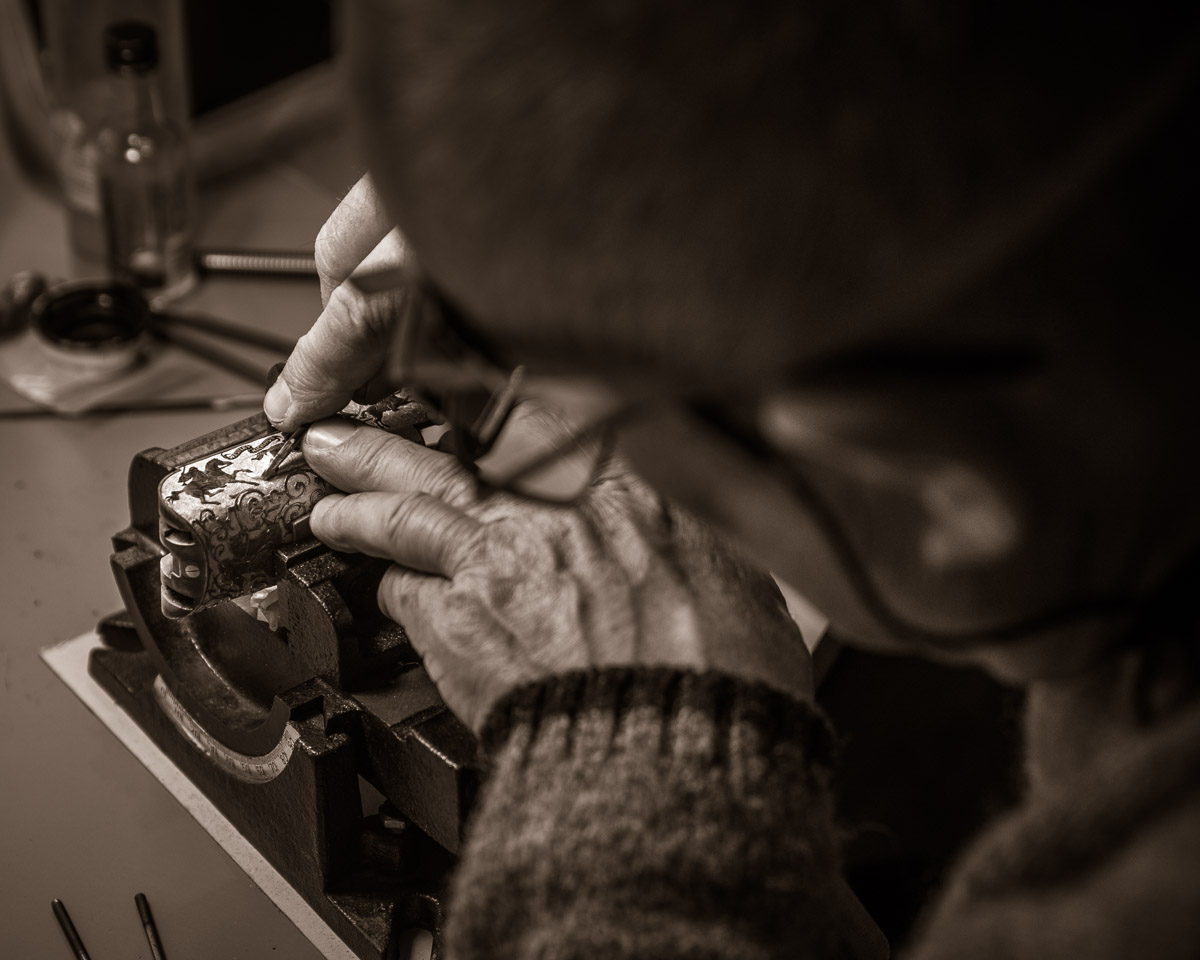 The gold edges needed careful blending.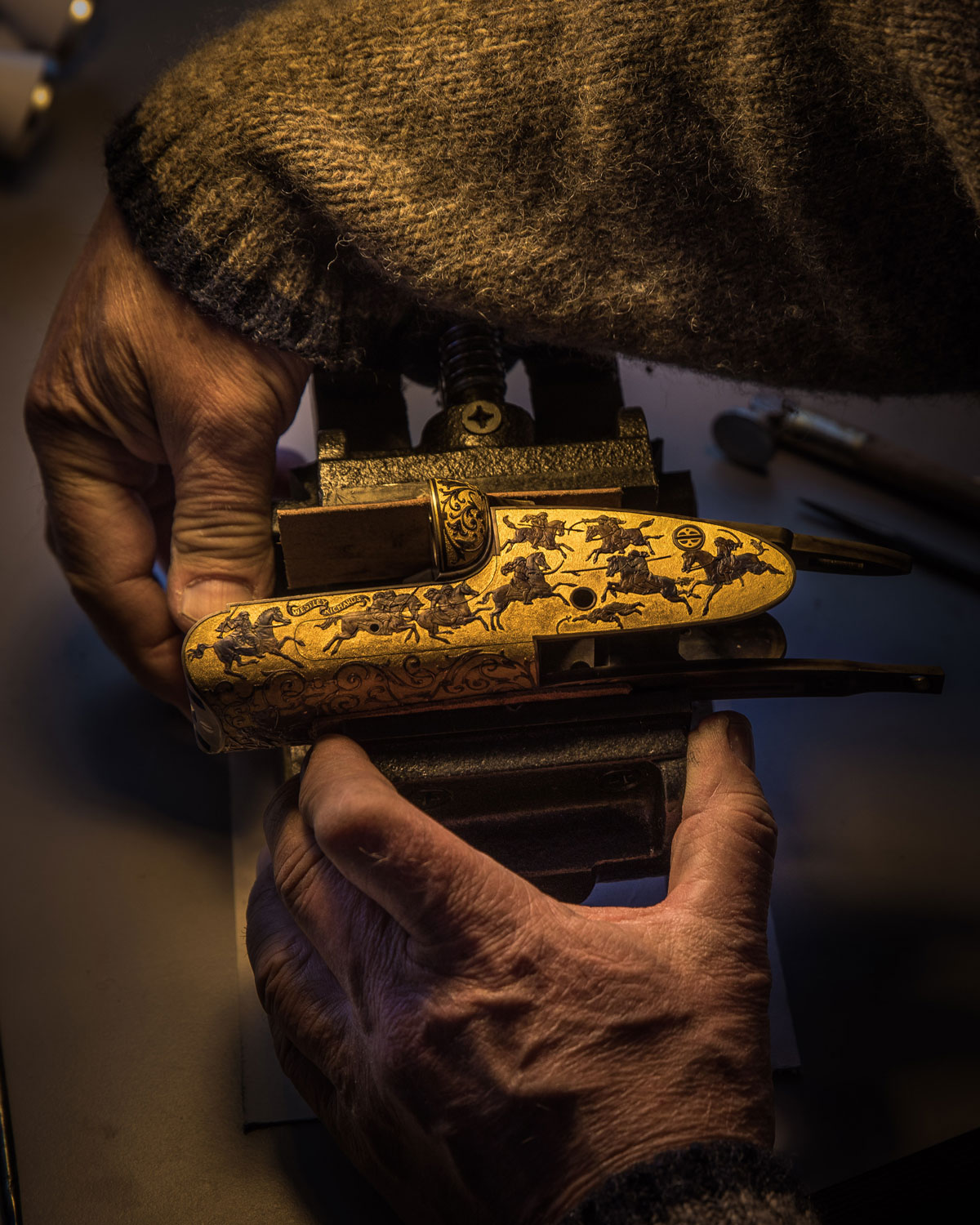 One side of the action as yet untouched.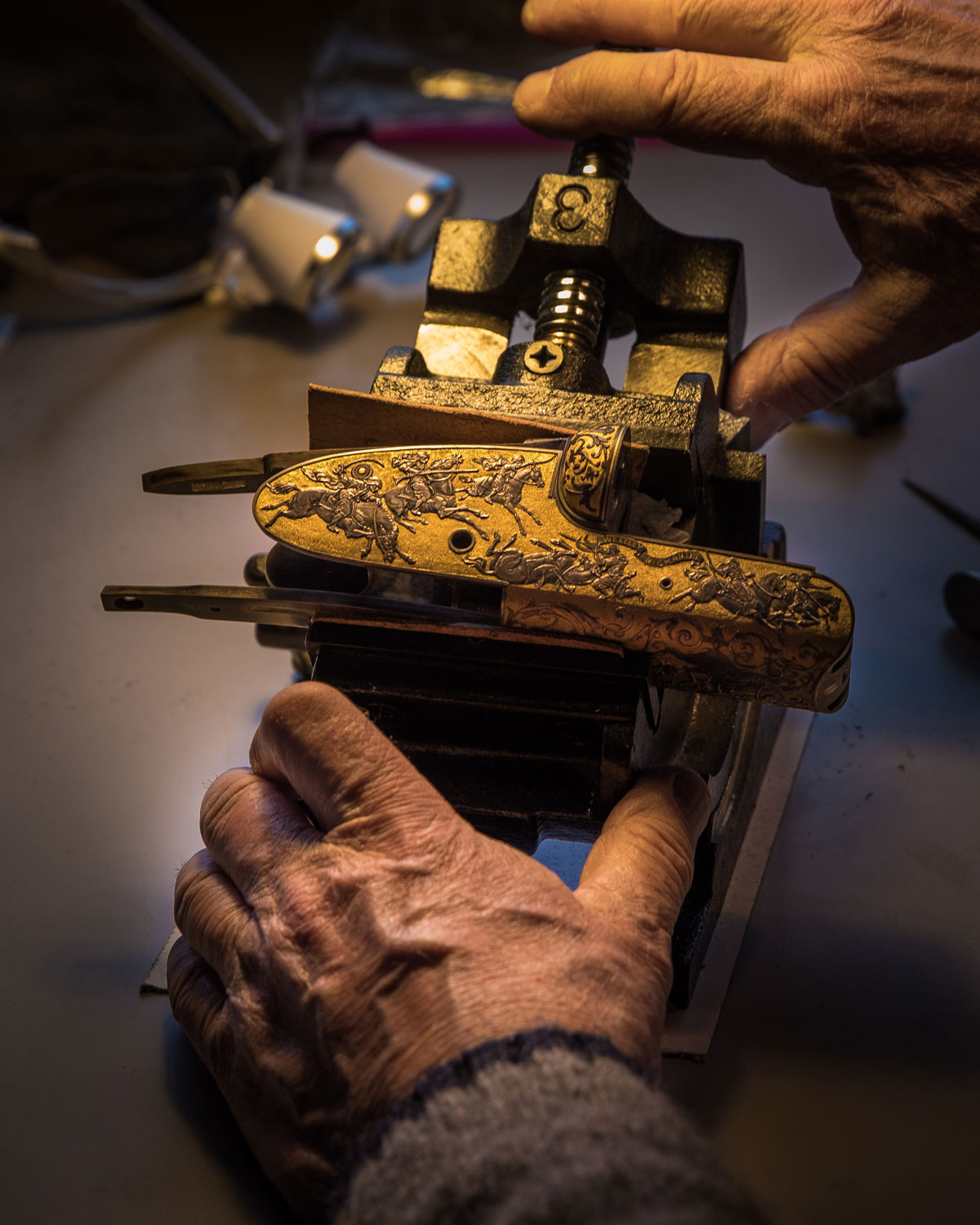 The horsemen now gently brushed back and the sculpting highlighted.