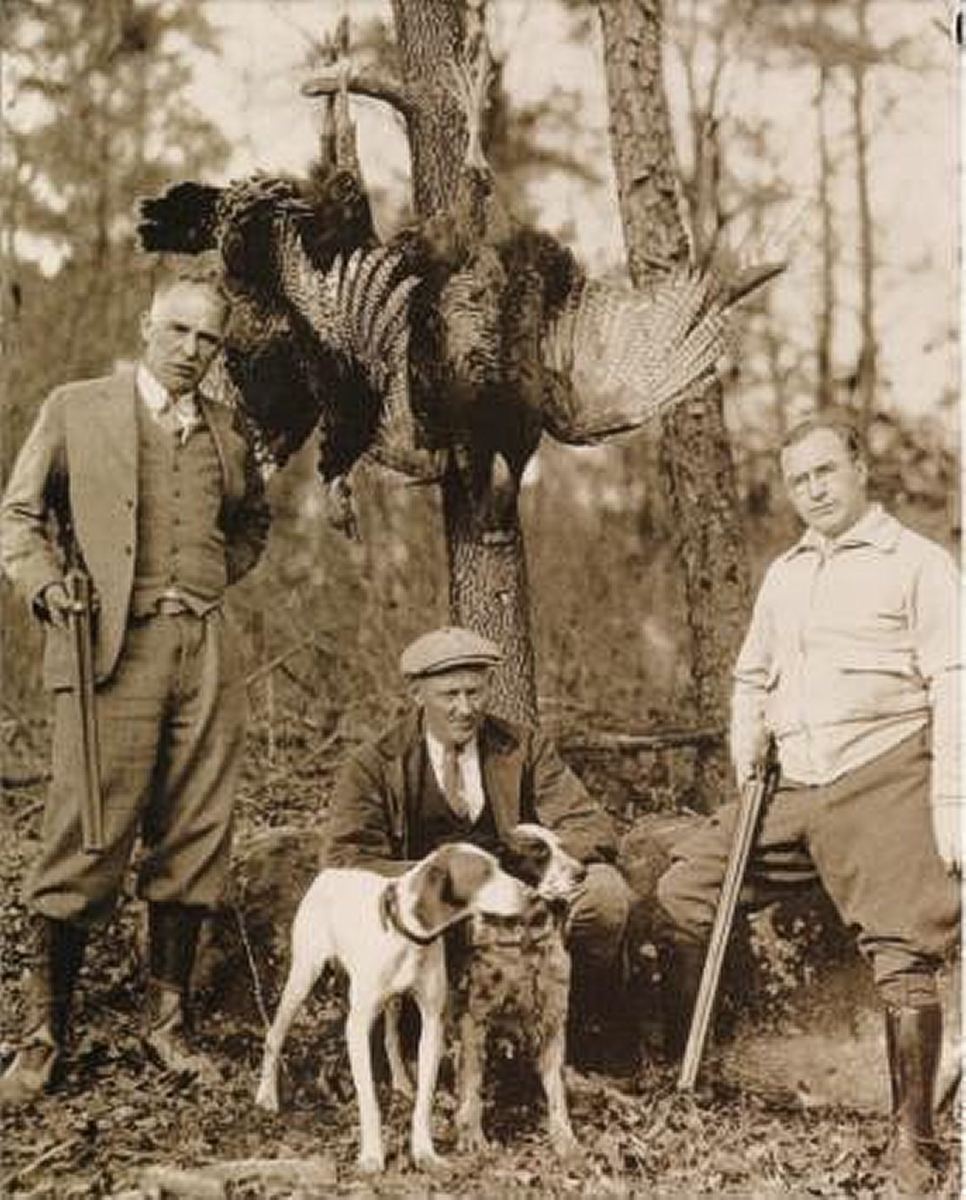 Turkey Hunting has always fascinated me, I have heard so many hilarious stories from people sat for long hours, dressed in cammo under trees and whistling in Turkey's to no avail, but always highlighted by a magnificent tale. It is a hunt I always wanted to try but just never seemed to be in the right place at the right time.
I know in Iceland at Christmas it is the man's job to go into the hills and shoot Ptarmigan for the Christmas table, a task that is getting harder and harder as you need one per person. I assume in USA at one point, perhaps a similar duty fell for the preparation of the Thanksgiving feast. So for all those who managed to serve up their own hunted turkey today, congratulations! Probably the wild turkey are as tough as old boots and the market version is preferred!
Over the coming weekend we have a variety of offers on our website shop. Today 10% off the whole shop, Friday 20% off our History book, on Saturday the beautiful range of Faliero Sarti scarves at 20% off making a perfect gift, on Sunday a free Westley Richards Tweed cap from our range of 20 styles with any piece of Cashmere knitwear ordered, on Monday a free tie with any W R & Co. shirt. These will be coming through on our email newsletters.
The discount codes for the weekend are;
Thursday - Thanksgiving - WR10TG
Friday - History Book - wrbook20
Saturday - Faliero Sarti - sarti4xmas
Sunday - Cashmere & Tweed - wrcashcap16
Monday - Shirt & Tie - wrshirt&tie16