In England we are lucky to enjoy a prolonged holiday at Christmas time, this year the factory closed on the 24th and opens again on January 5th, giving plenty of time to add a layer of winter warmth from the excess food and drink! I hope everyone, wherever you may be also enjoyed a good holiday and Christmas and wish you the very best for the New Year.
One of the comments I received recently, related to there being a great selection of photos on our Instagram account but not so many appearing 'large size' on The Explora. So in an effort to correct that, here is a selection to start the year off.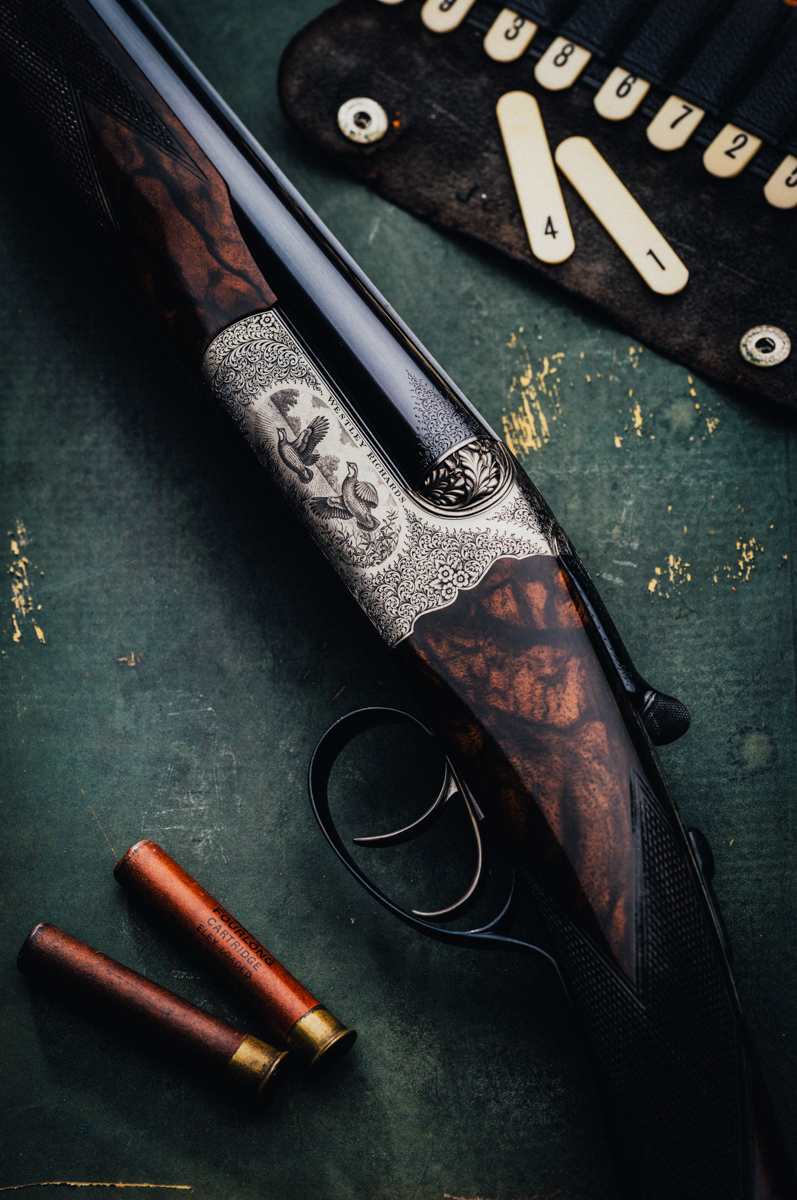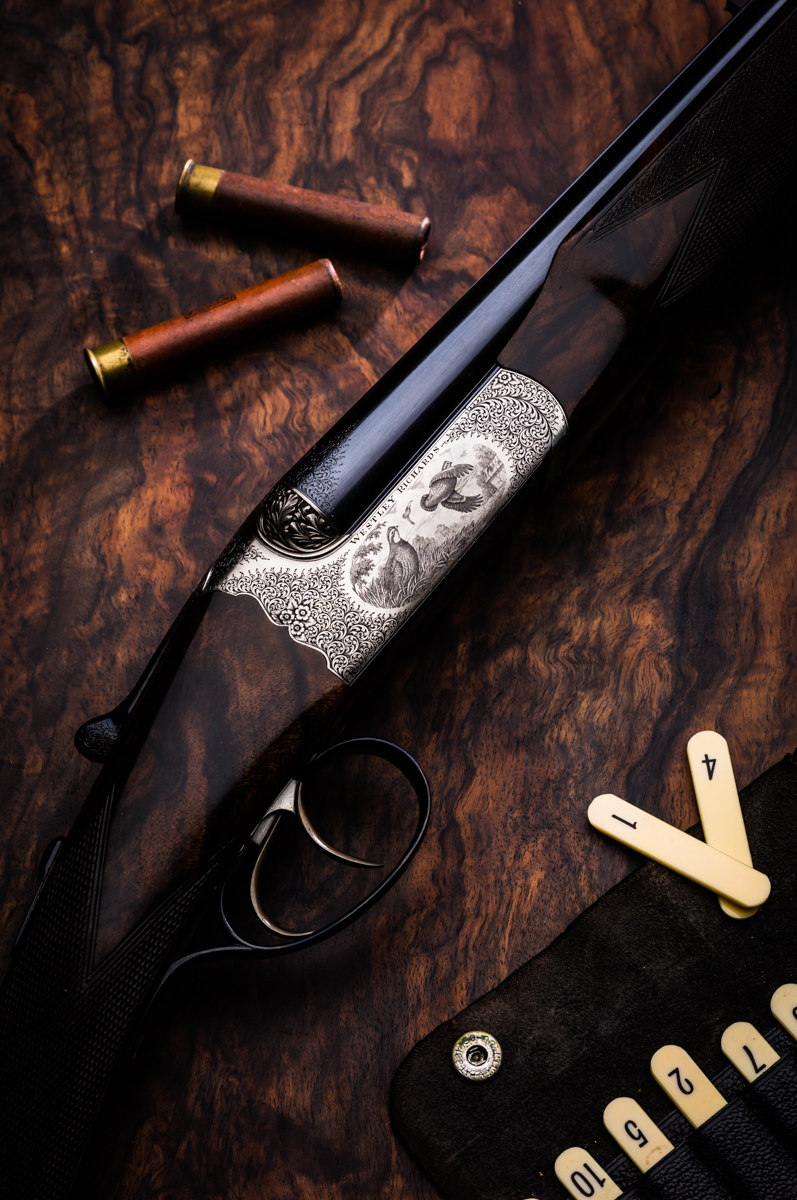 Westley Richards .410 Droplock engraved by Alan Brown.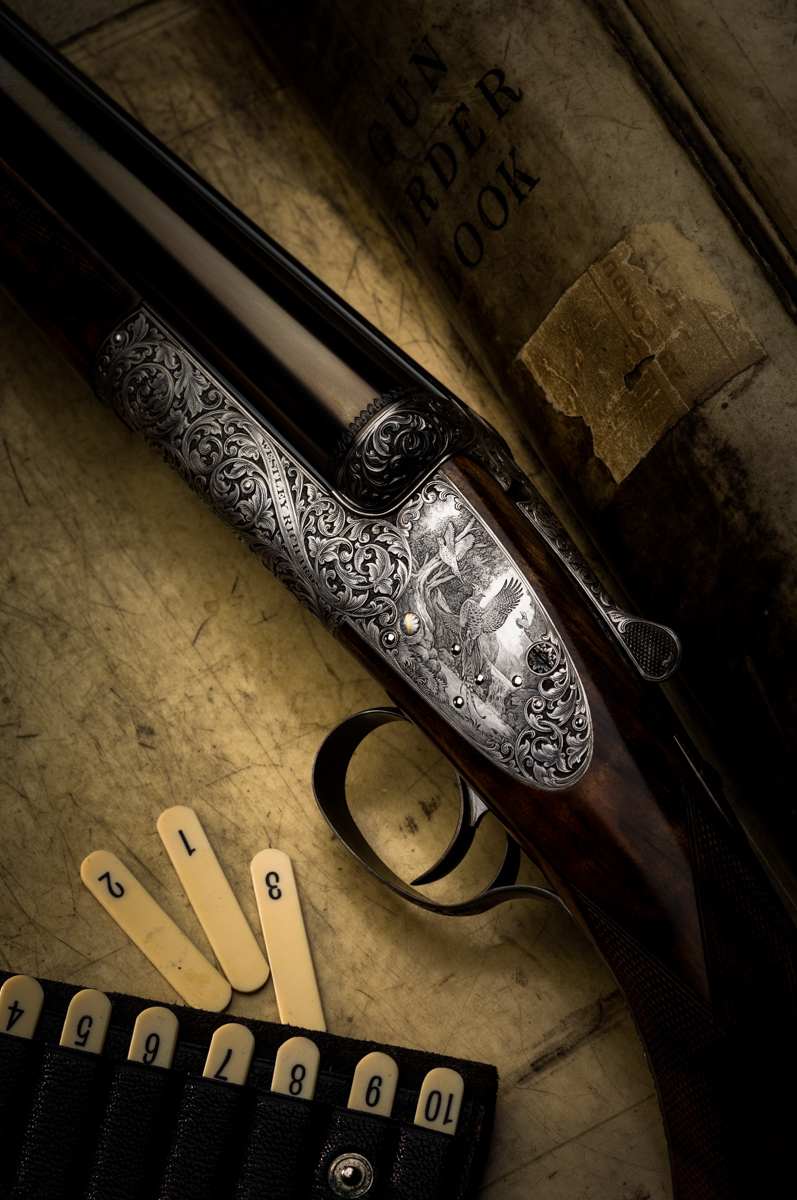 Westley Richards 12g Round Action Sidelock engraved by Florian Guillert.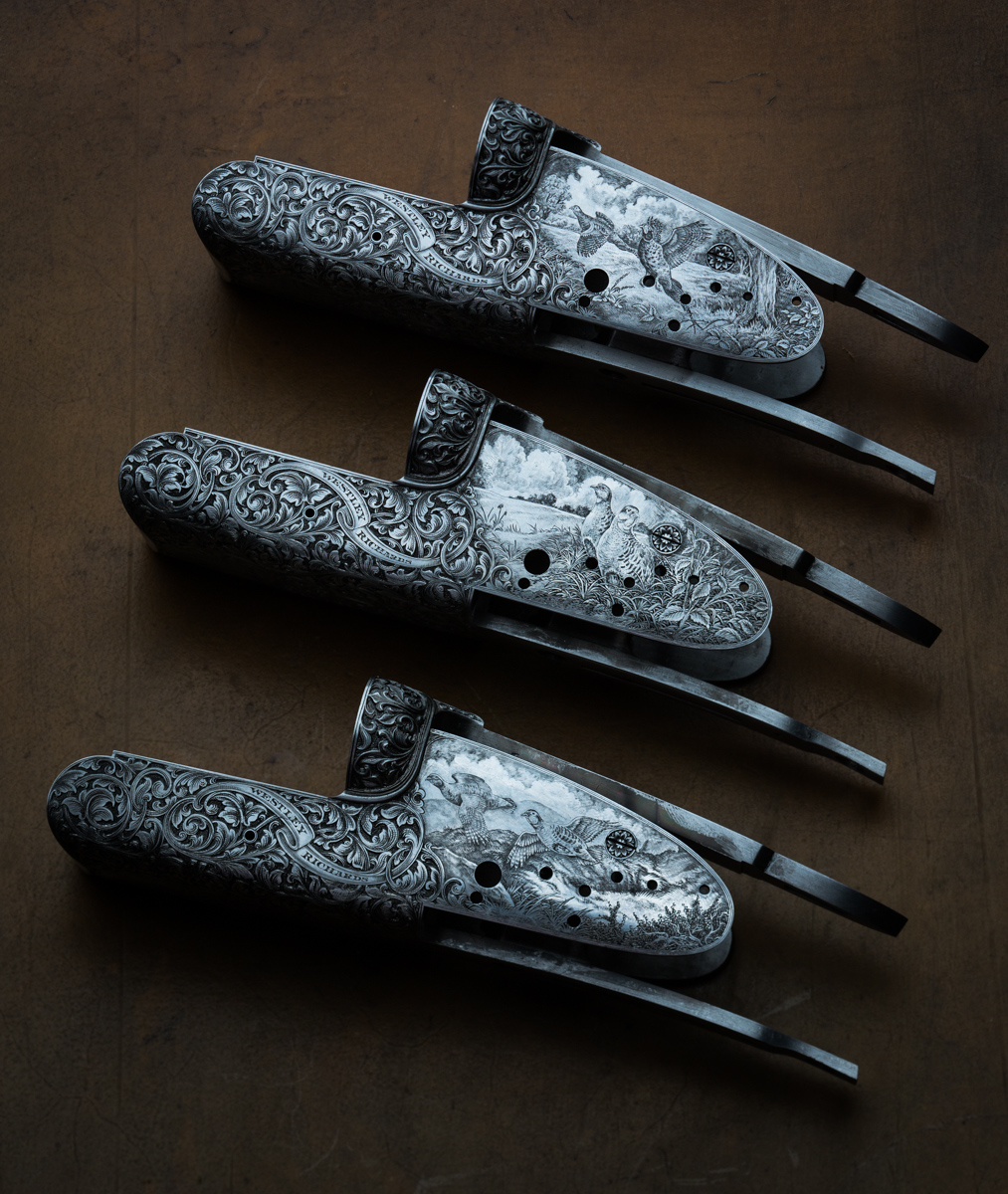 Westley Richards Trio 20g Round Action Sidelocks engraved by Florian Guillert.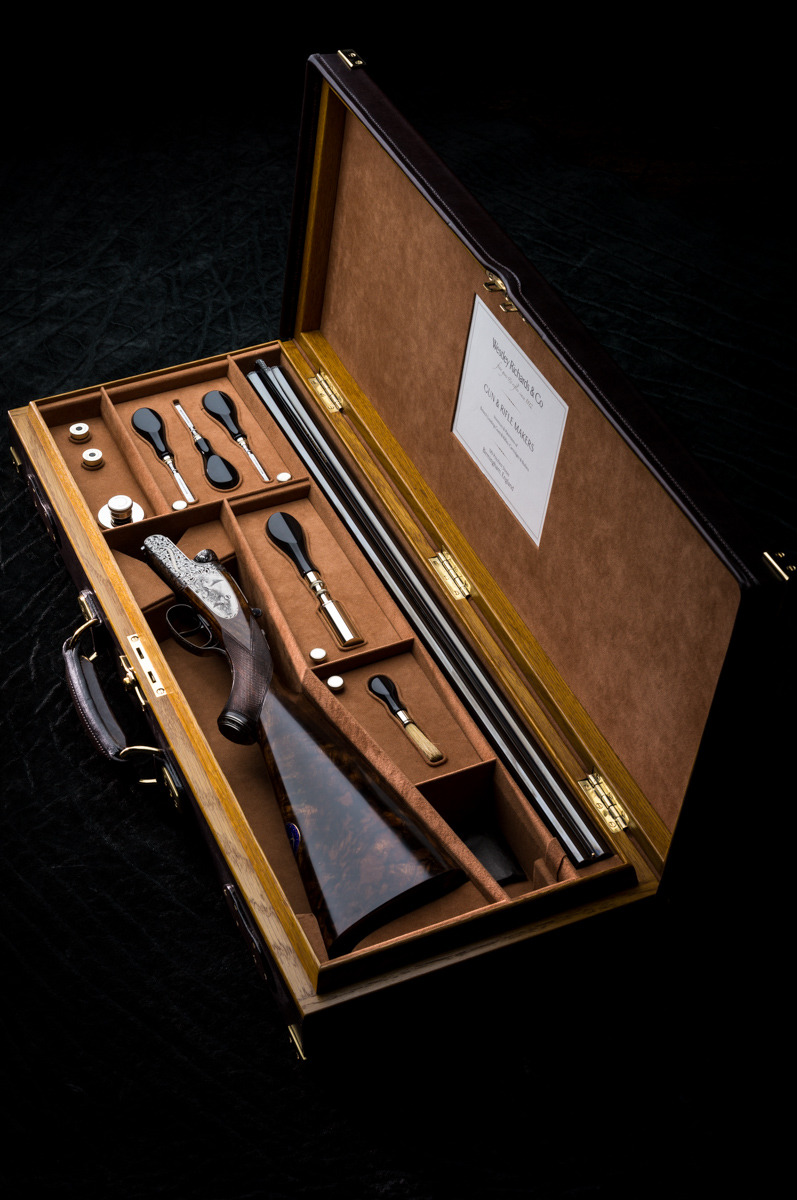 Cased Westley Richards 12g Droplock with sideplates engraved by Peter Spode.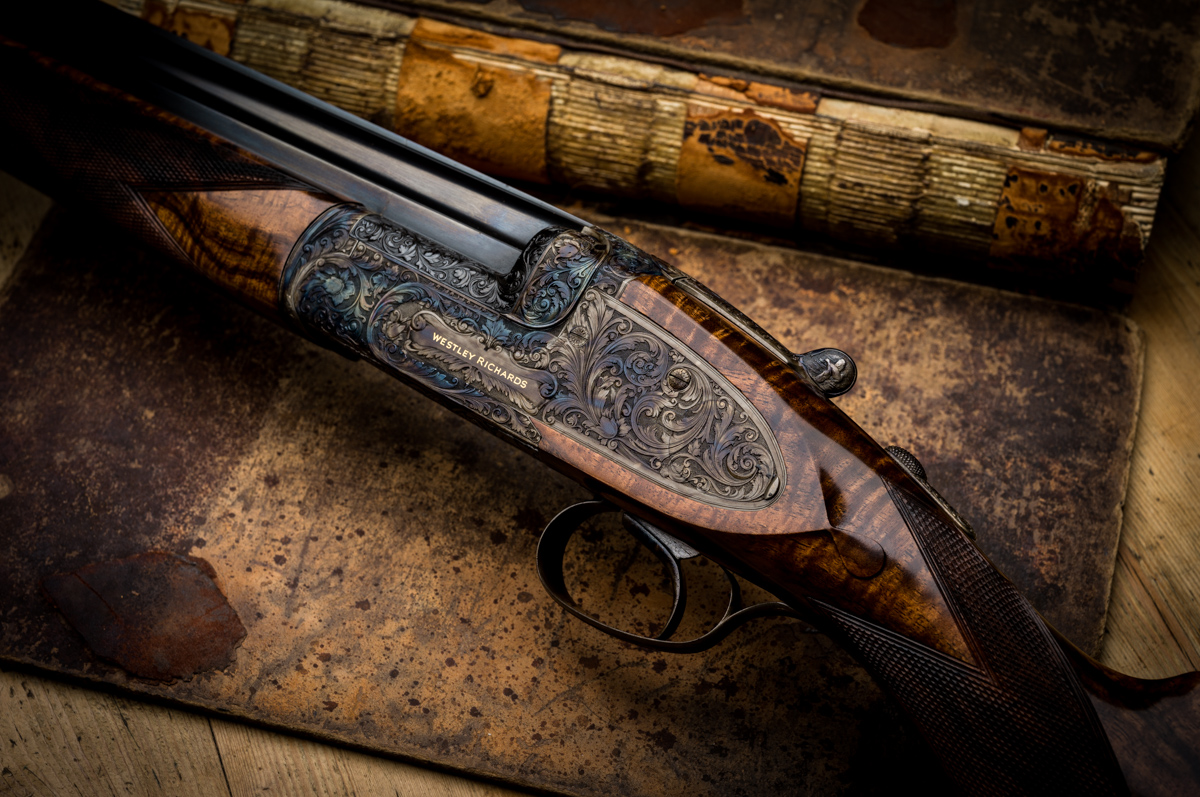 Westley Richards Droplock Single Trigger 20g Ovundo engraved by Vince Crowley.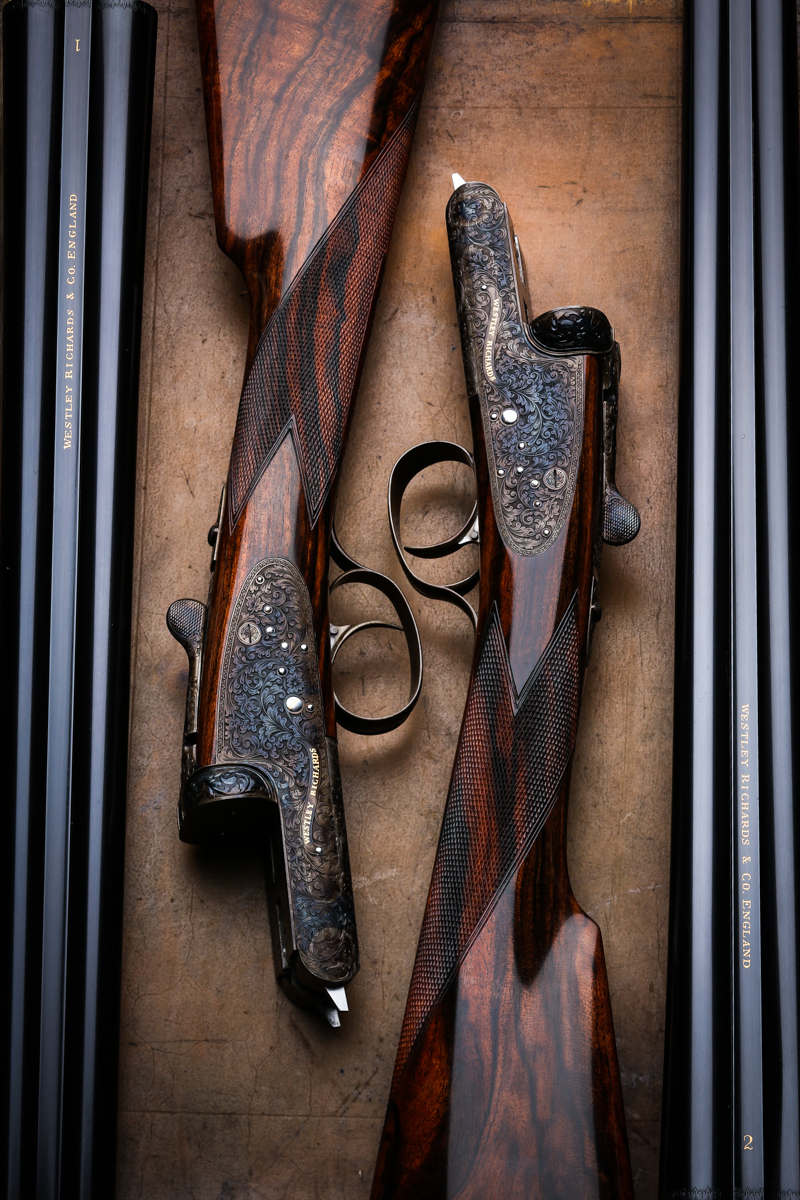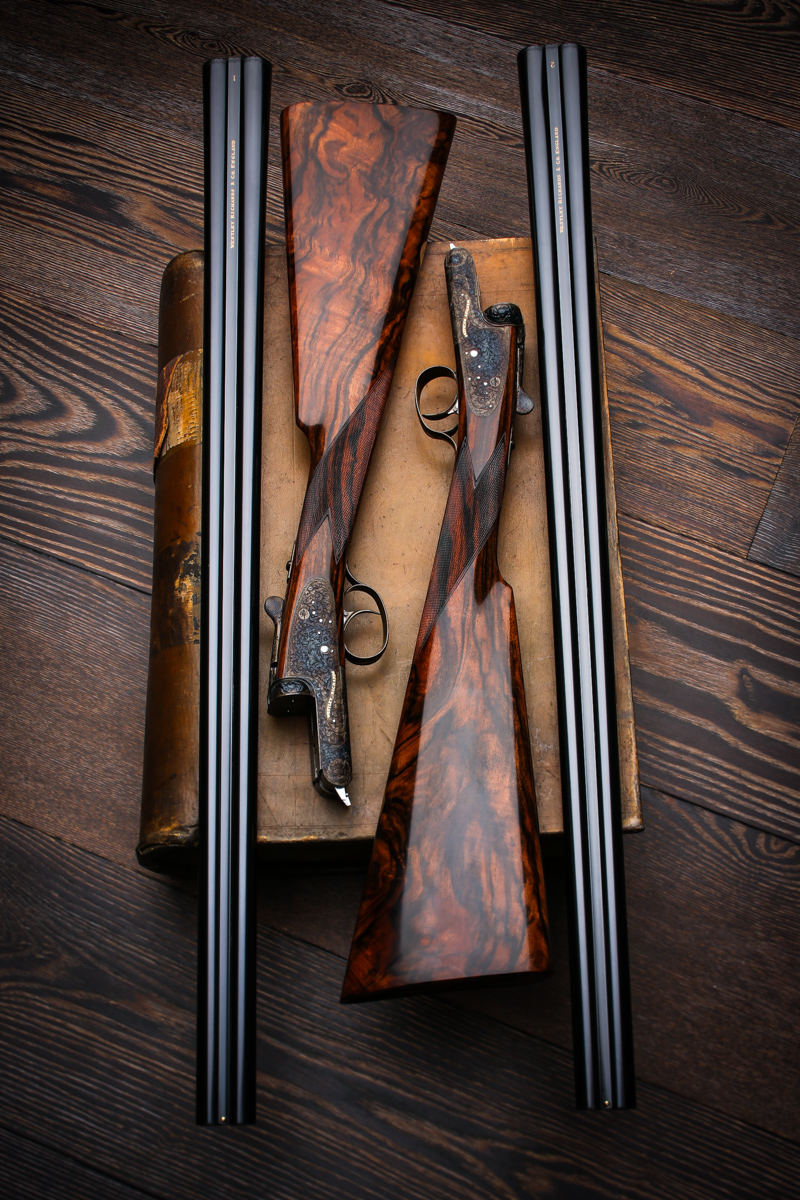 Pair of Westley Richards Roundaction 20g Sidelocks engraved by Paul Chung.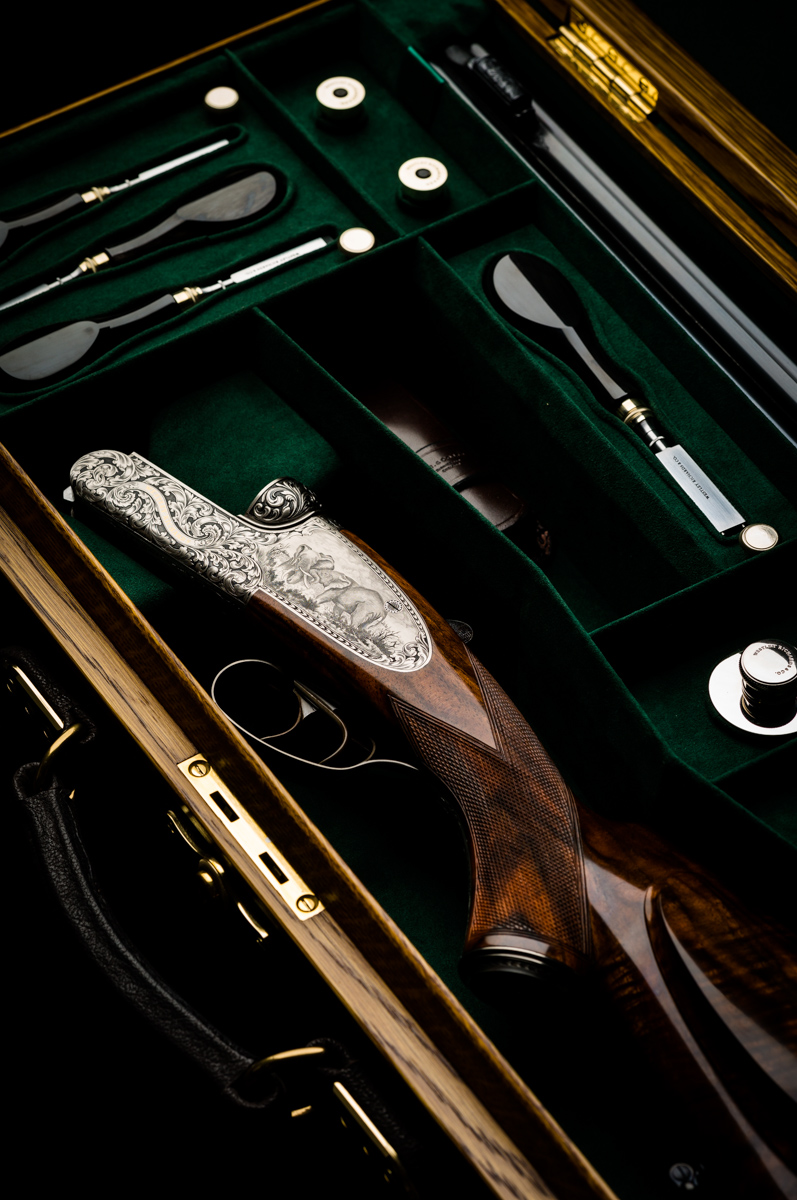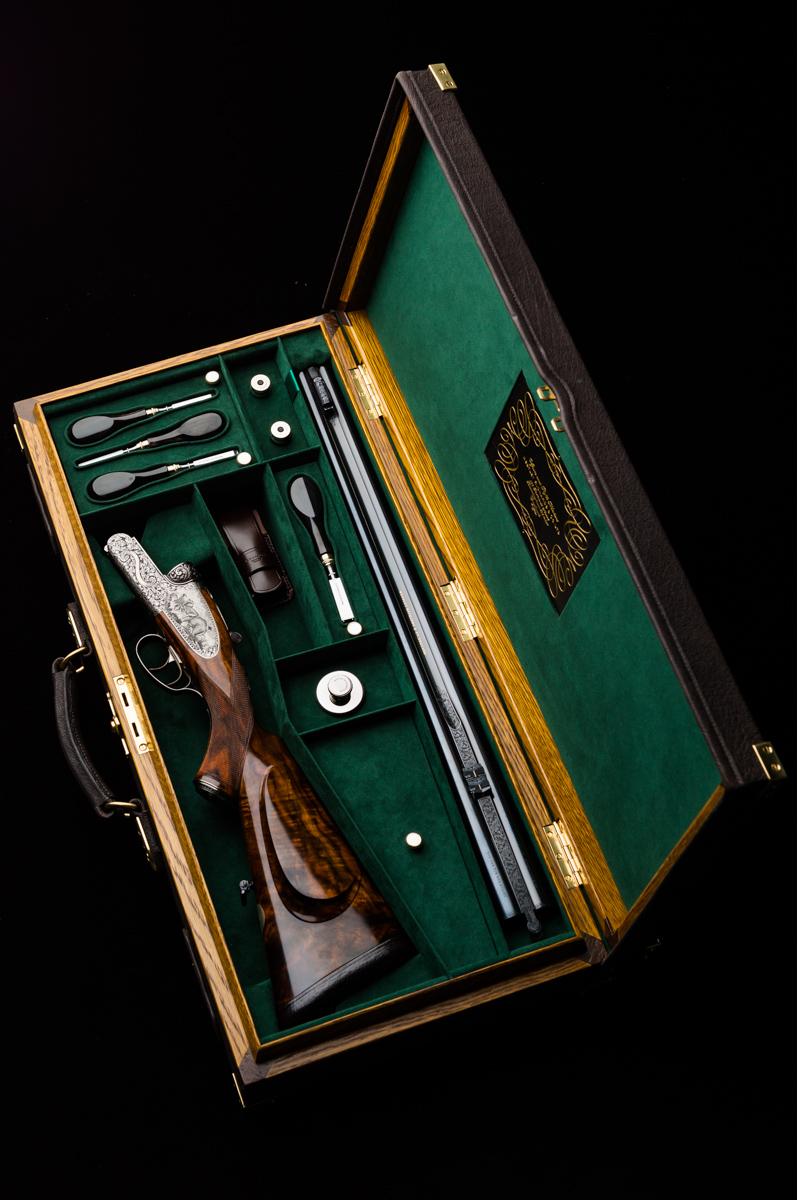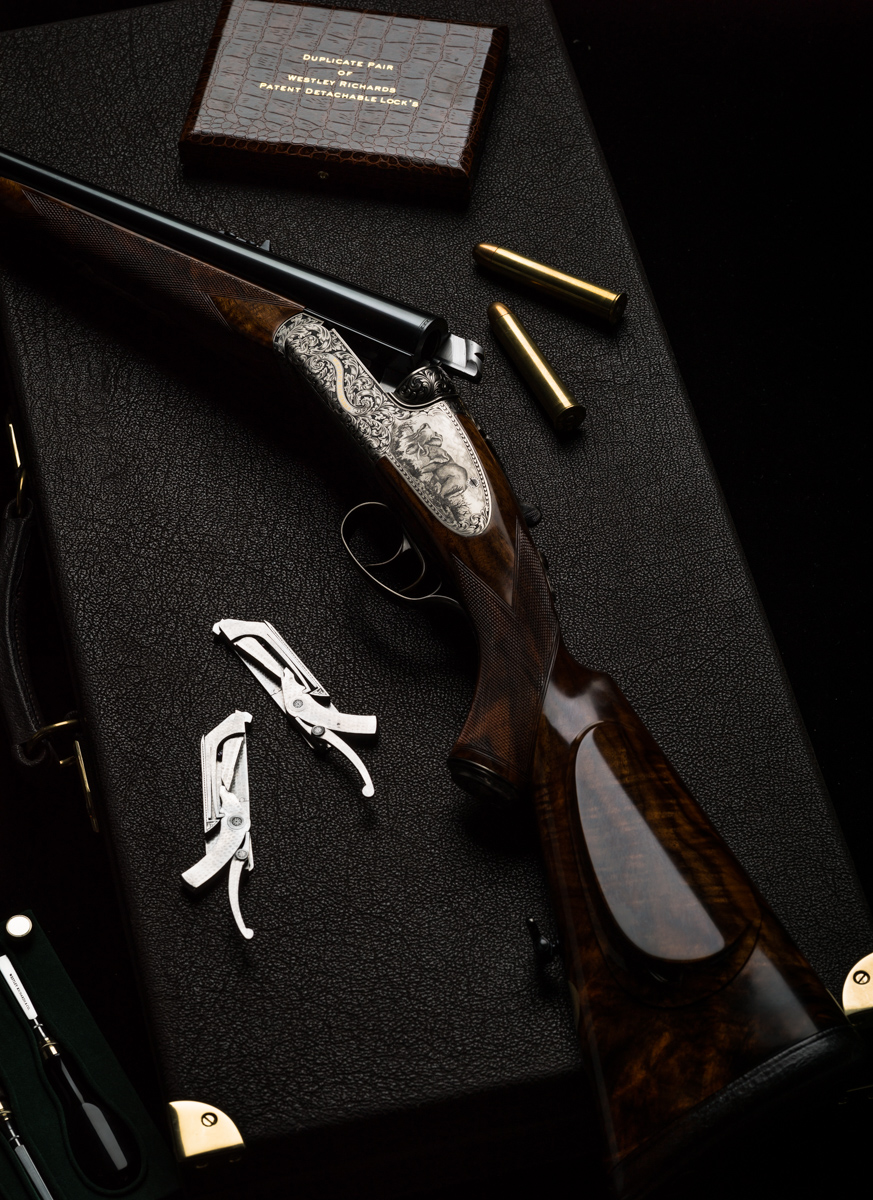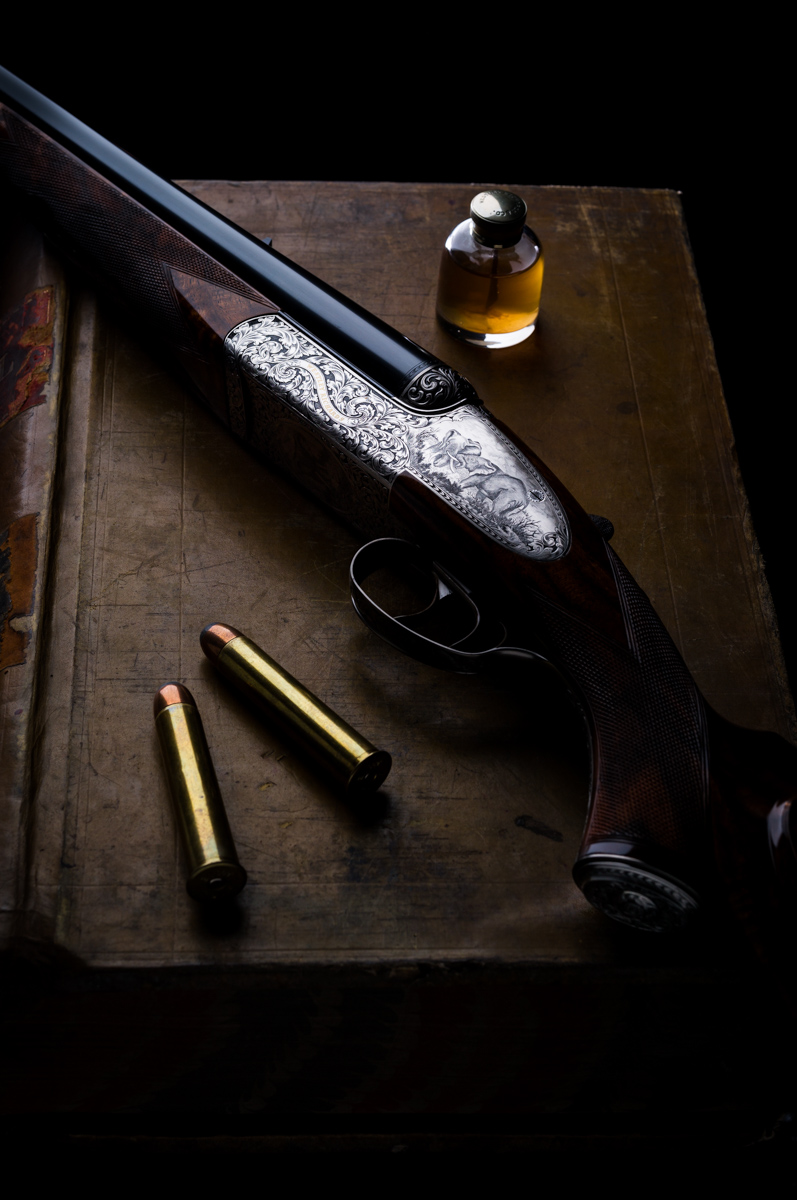 Westley Richards .577 Droplock cased in Oak and Leather and engraved by Peter Spode.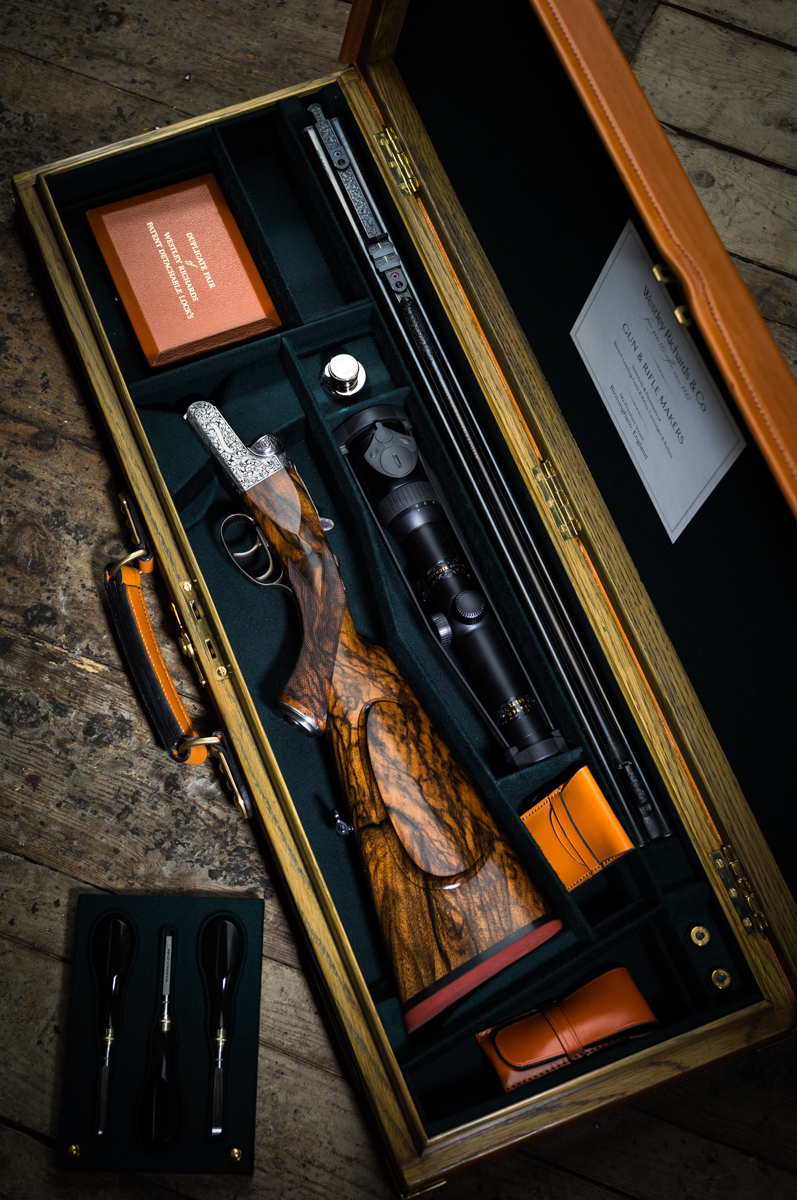 Westley Richards .375 Droplock fitted with QD Telescope and cased in Oak & Leather.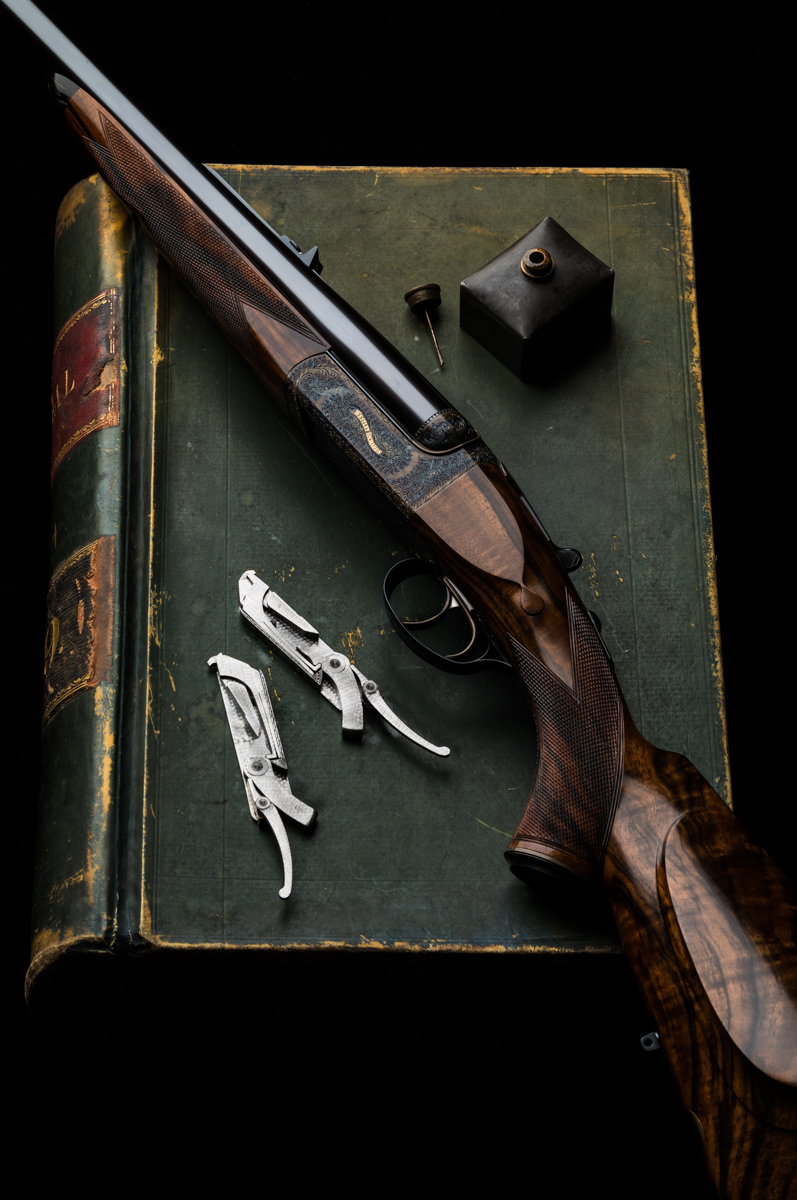 Westley Richards .500 Droplock rifle with Traditional pattern scroll engraving.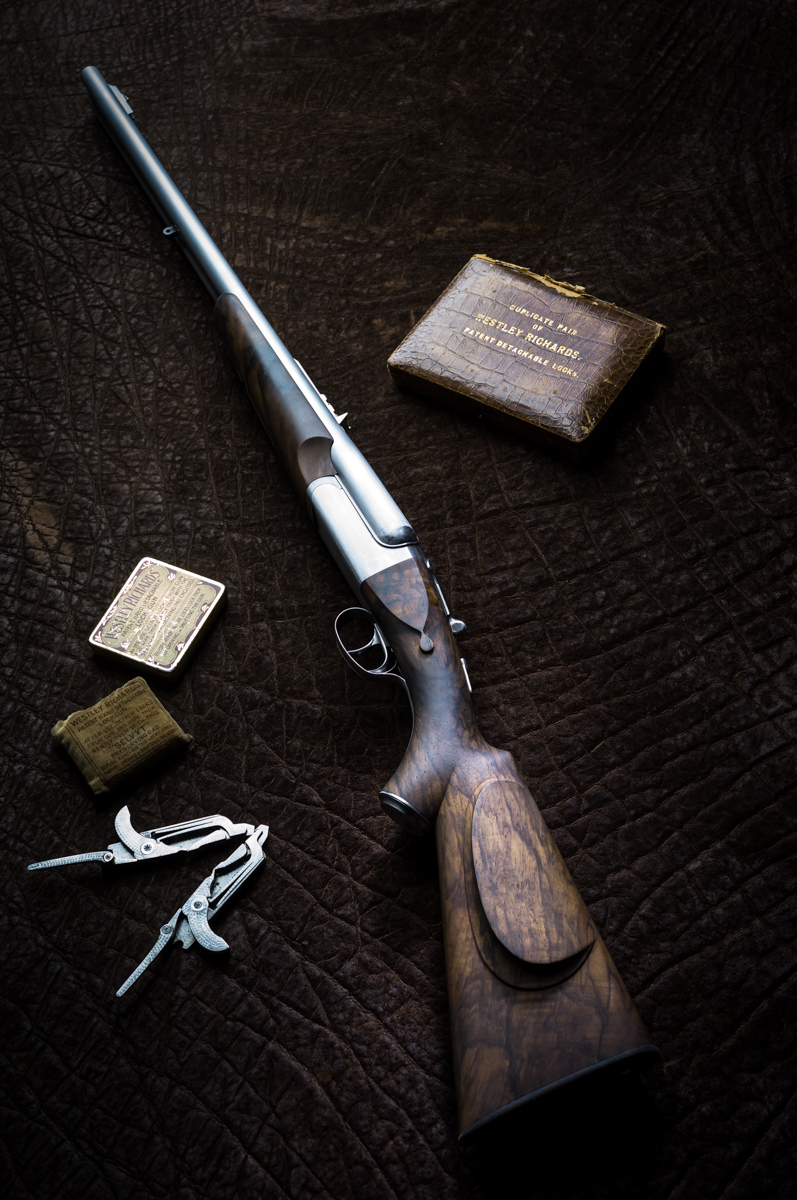 Many customers wait patiently for this photograph. The rifle stocked and off to engraving!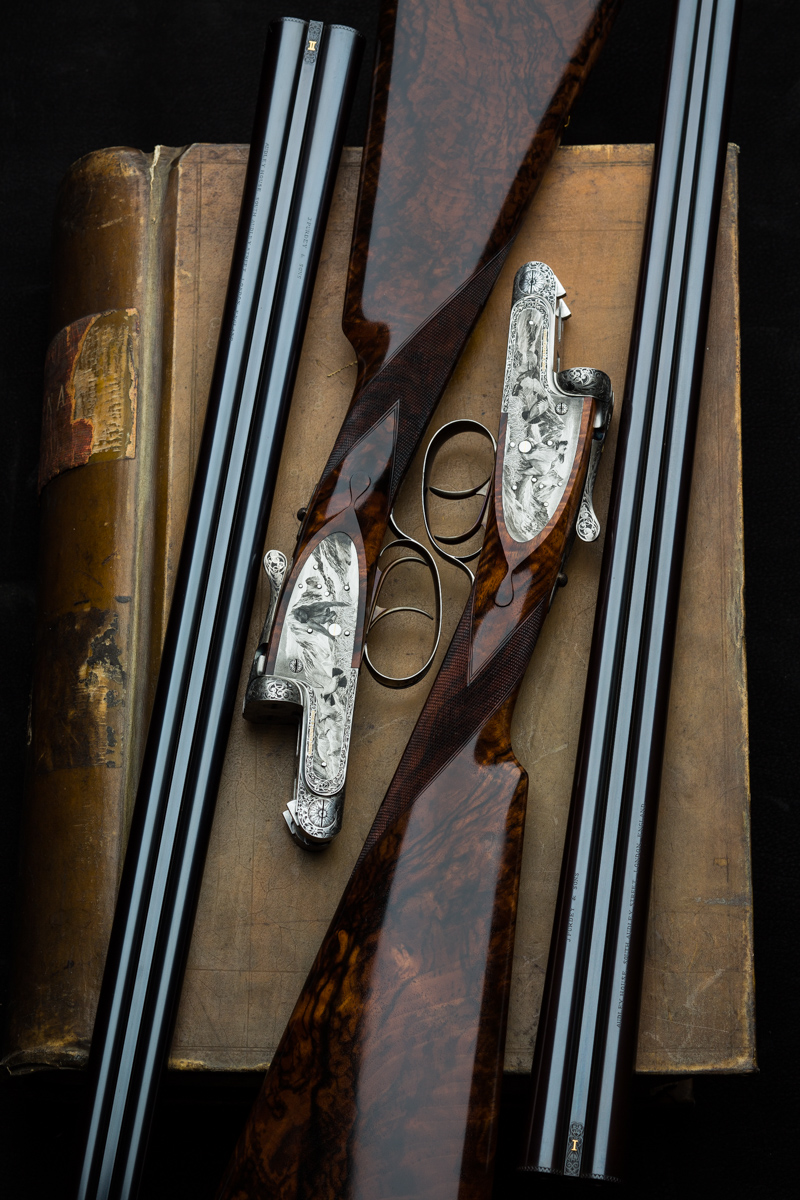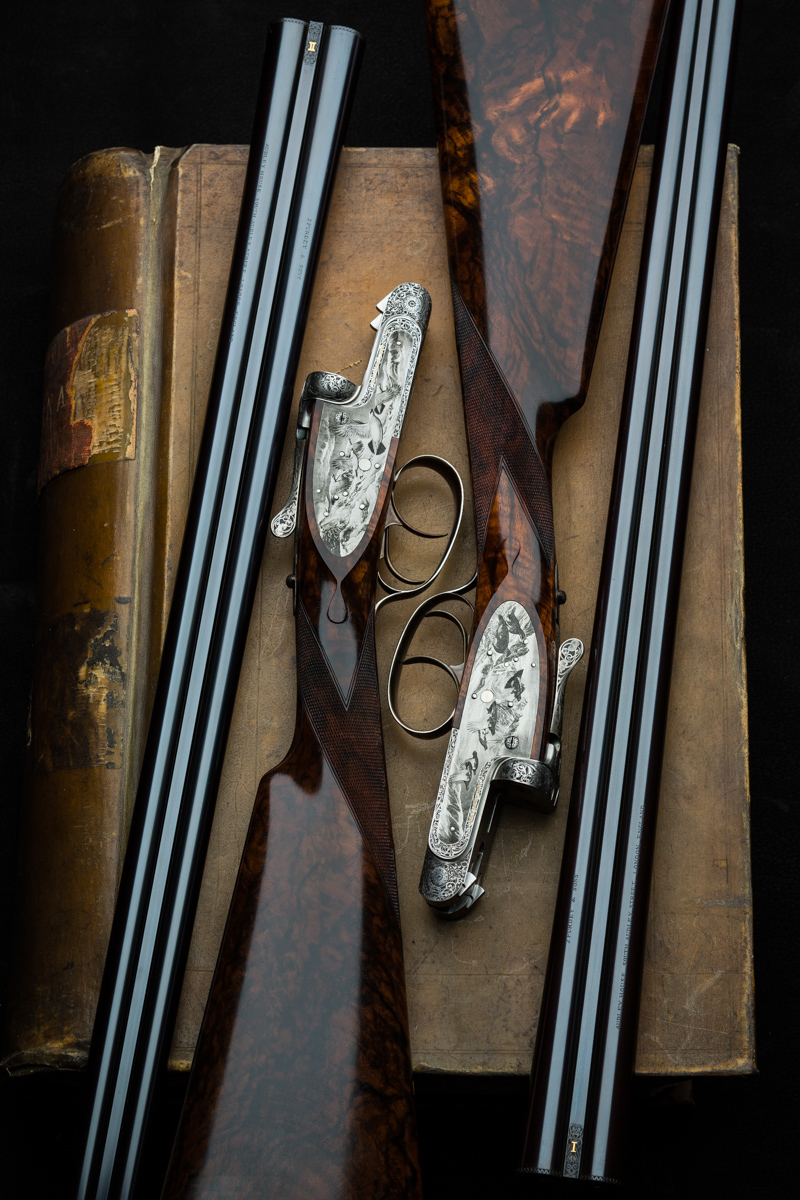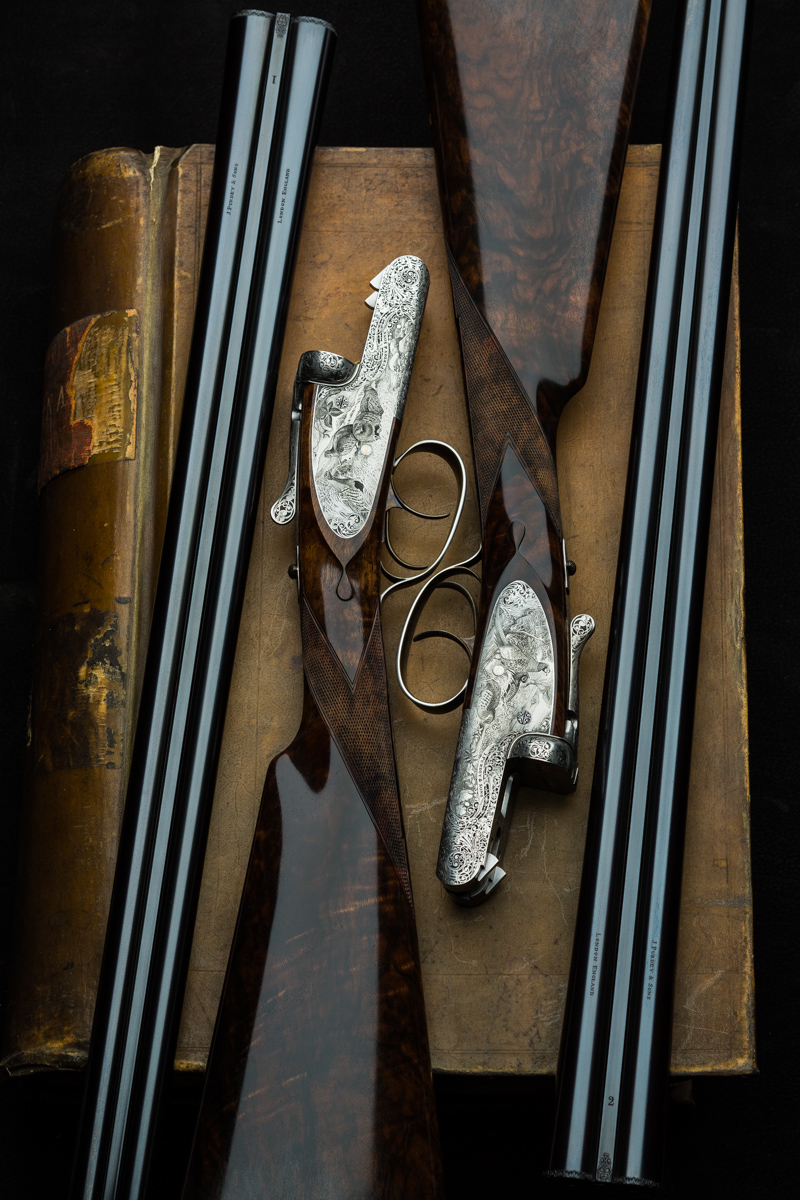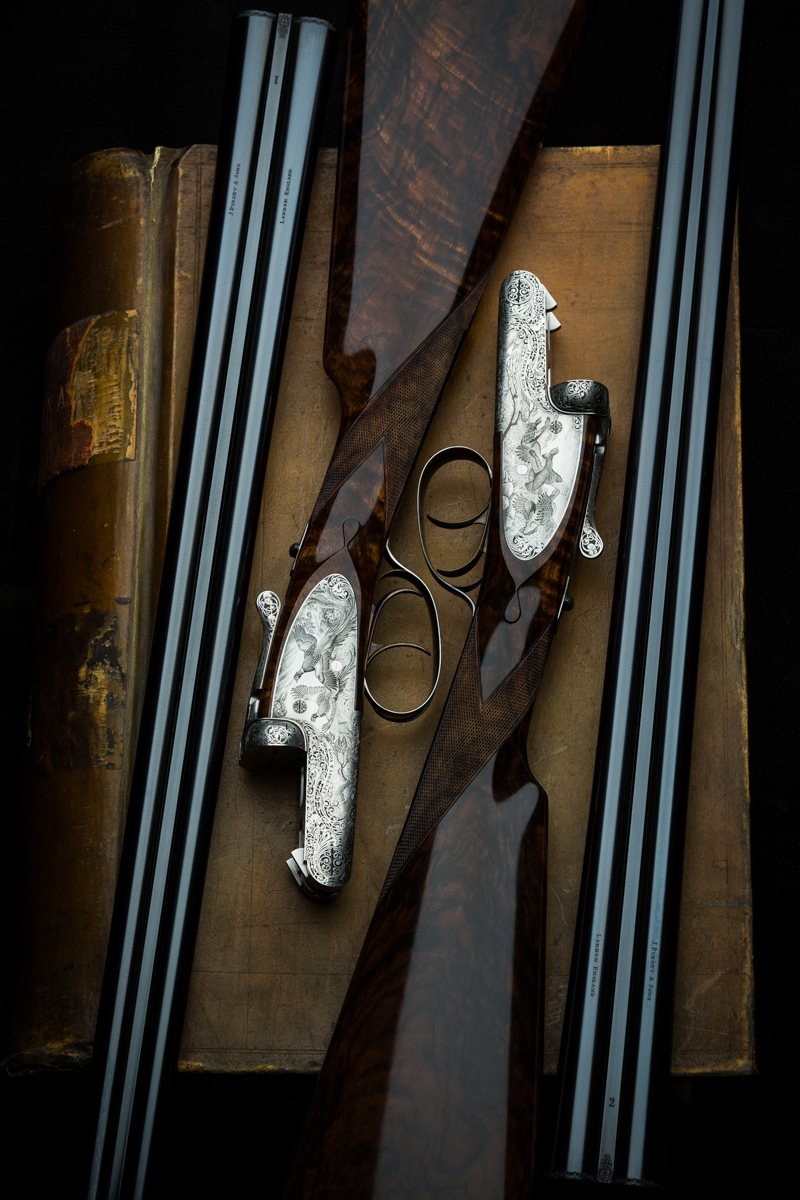 Two Pairs of James Purdey in 20g & 28g for which engraving was done in Italy.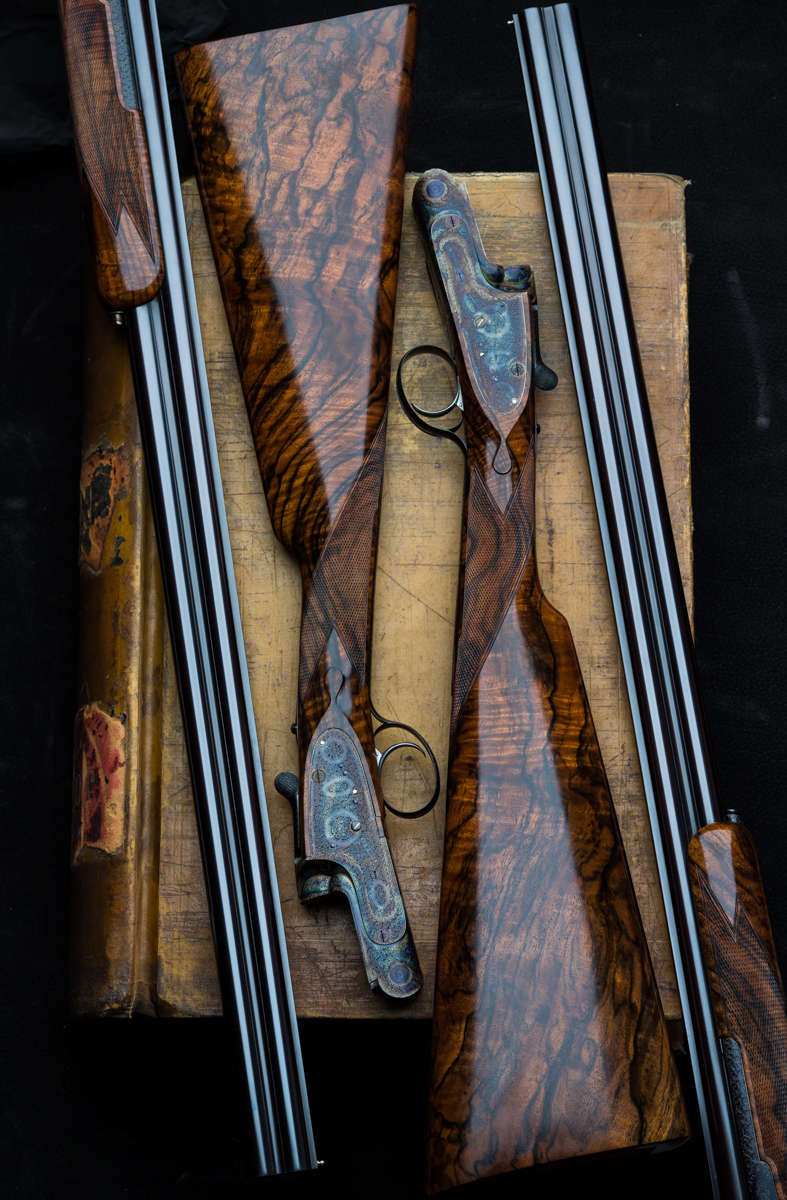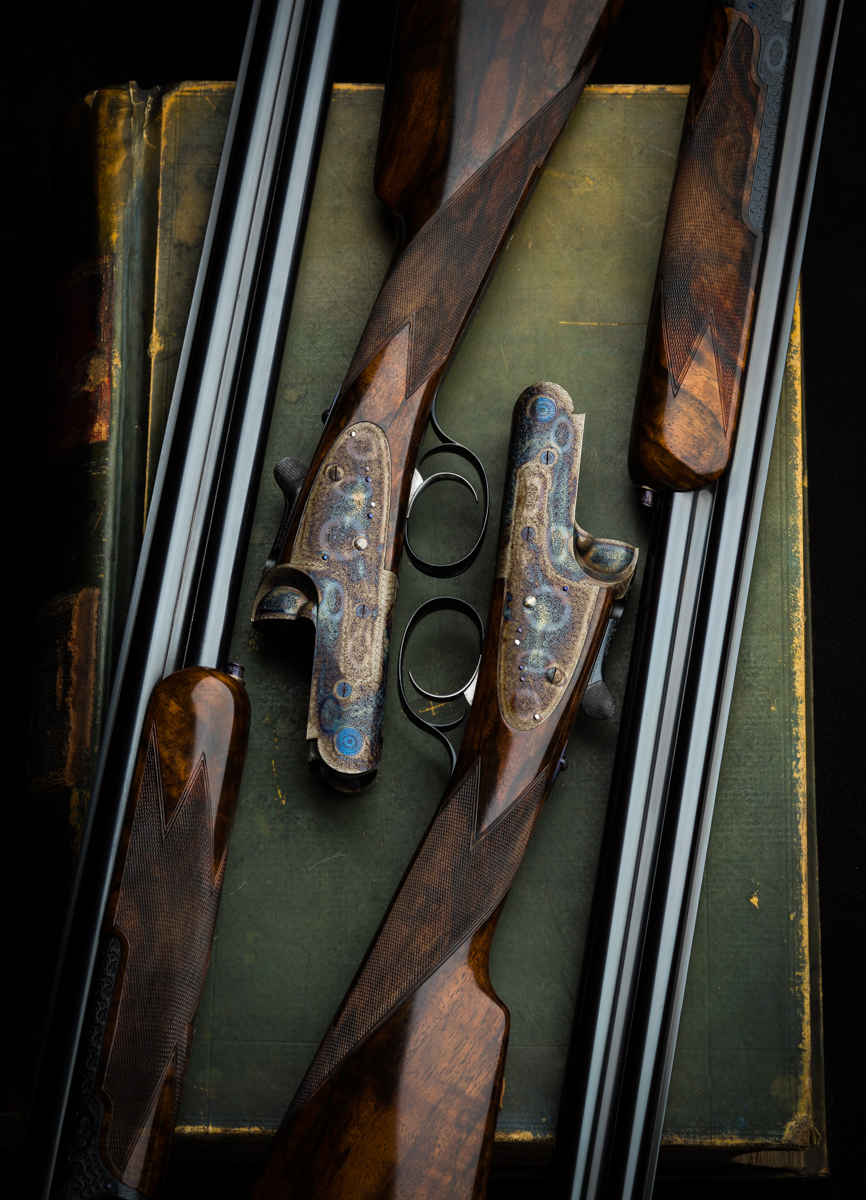 Boss & Co. 2 Pairs of Over and Under shotguns in 20g and 28g.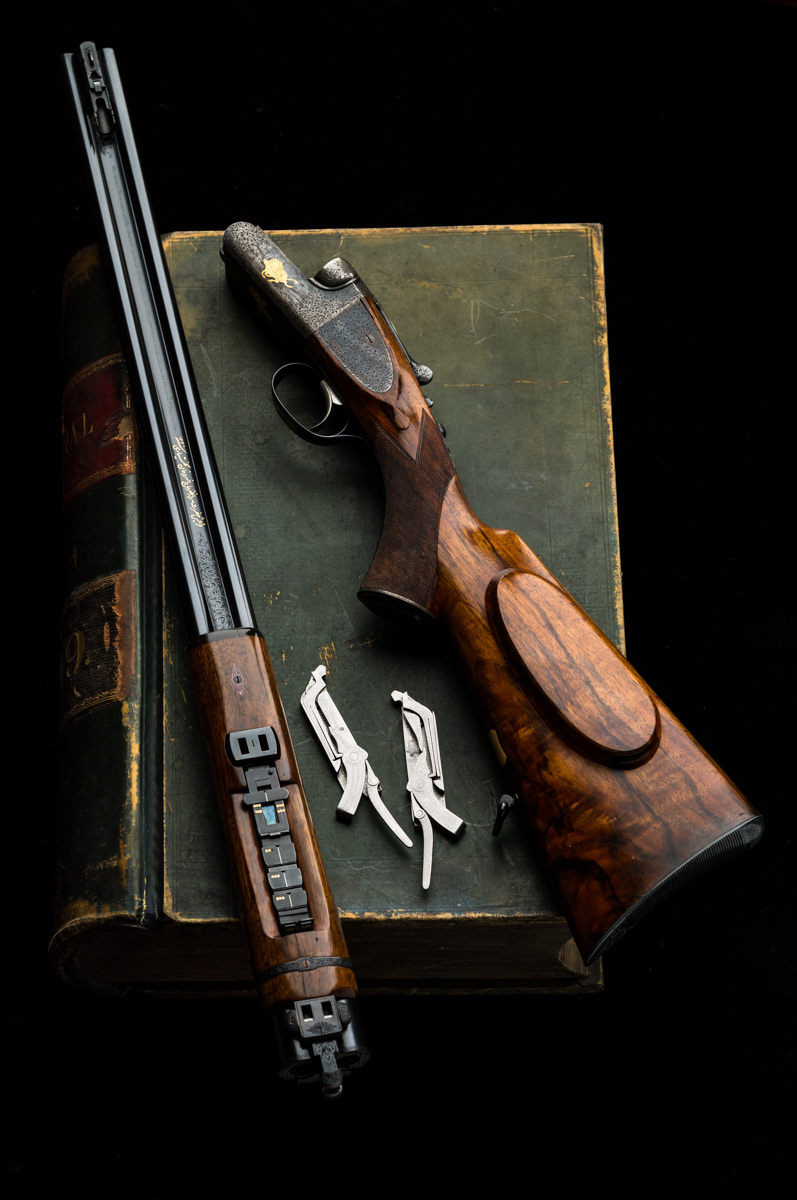 A Rare .303 Westley Richards droplock. (Sorry HL!)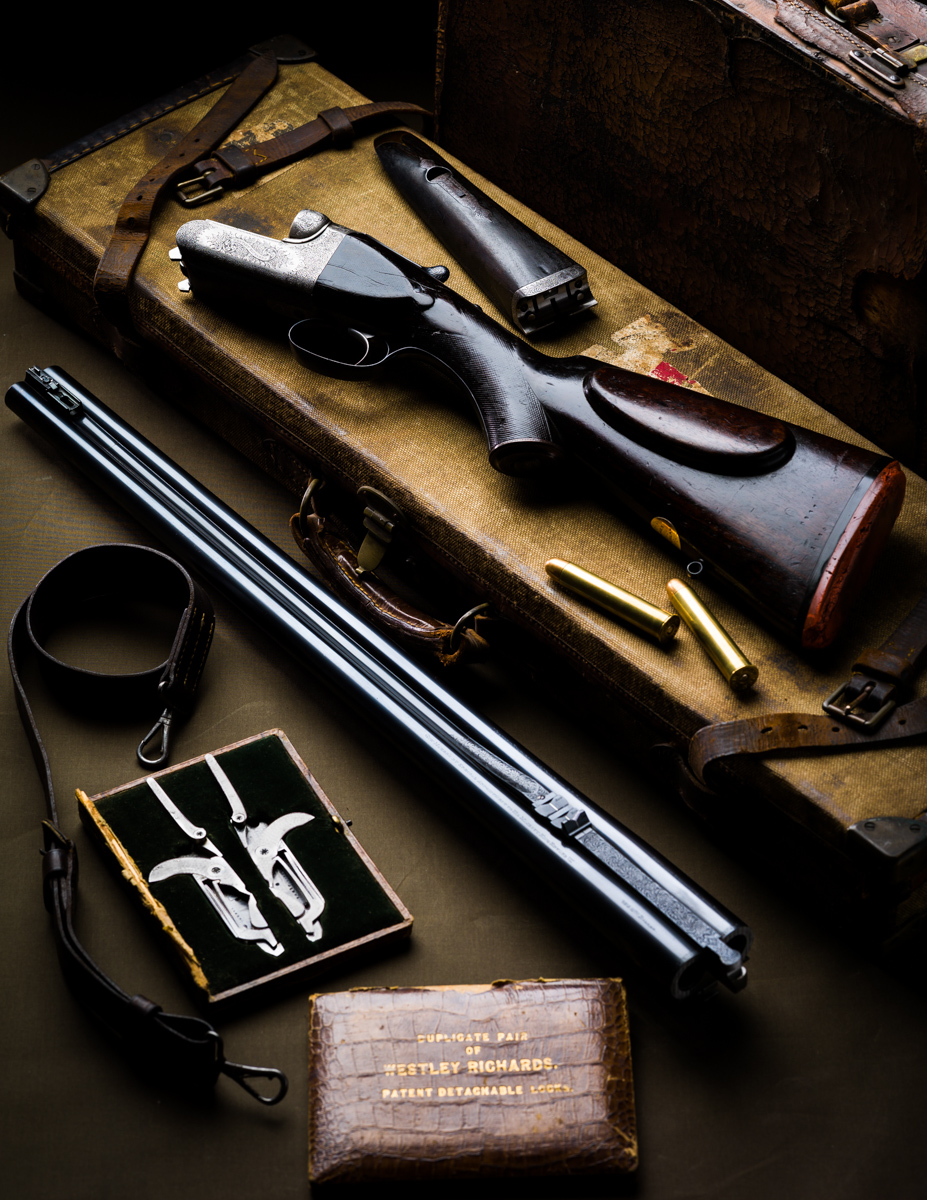 James Sutherland's 577 Single Trigger Hand Detachable Lock Rifle.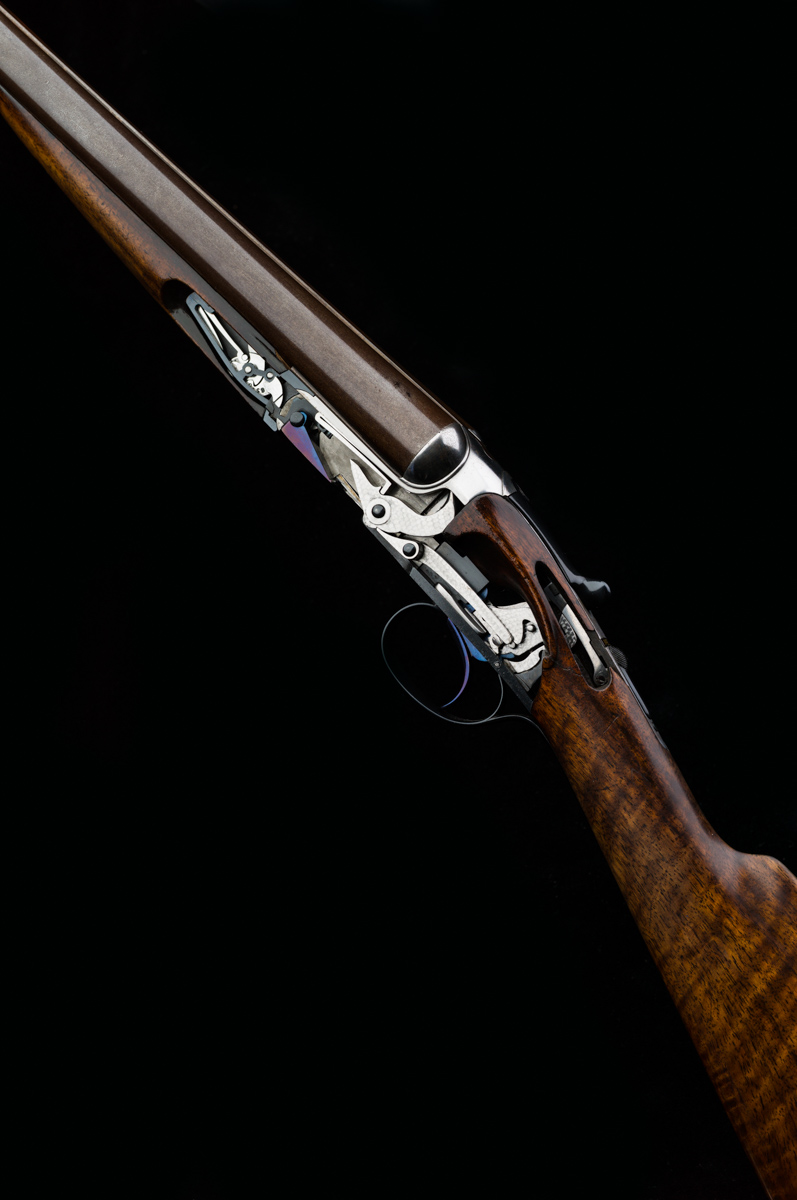 The Westley Richards 12g Cutaway Gun with Single Selective Trigger.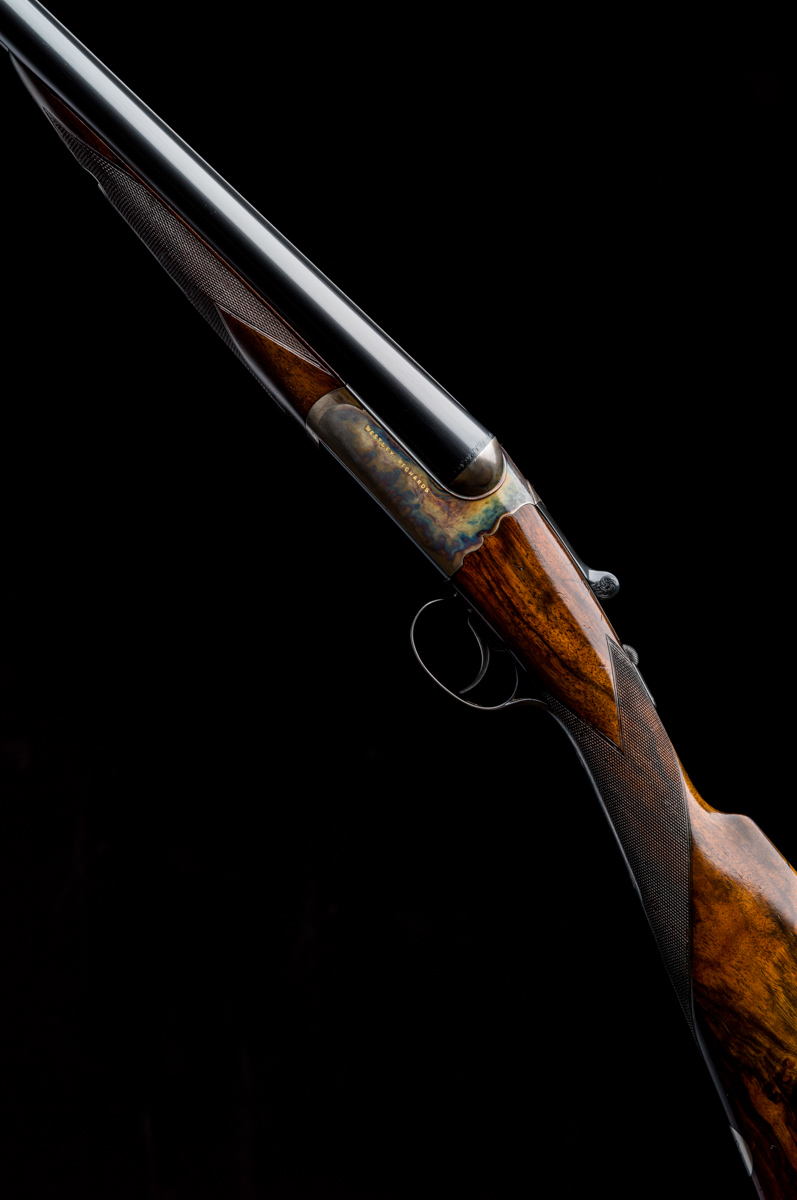 The Westley Richards 'GOLD NAME' 12g, clean, simple but beautiful.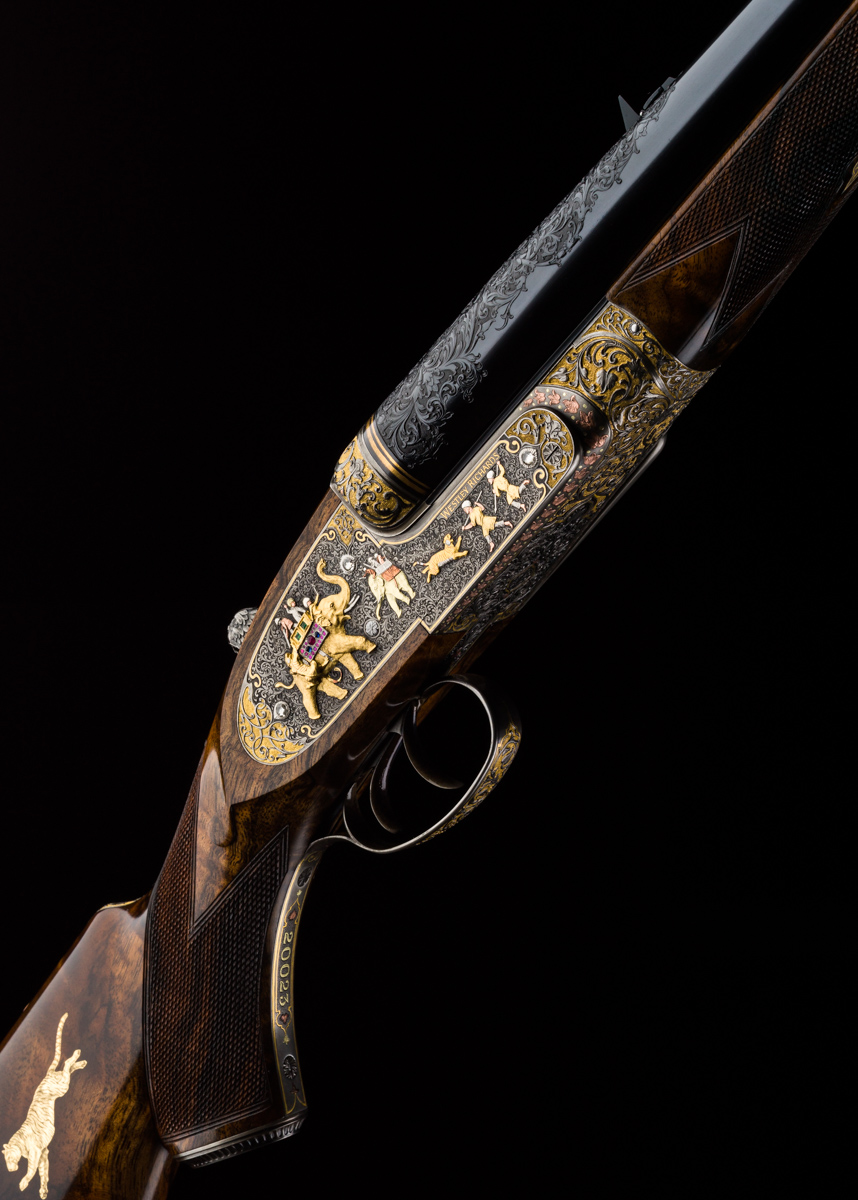 The other end of the spectrum is the India Rifle, a sidelock .600 engraved by Paul Lantuch.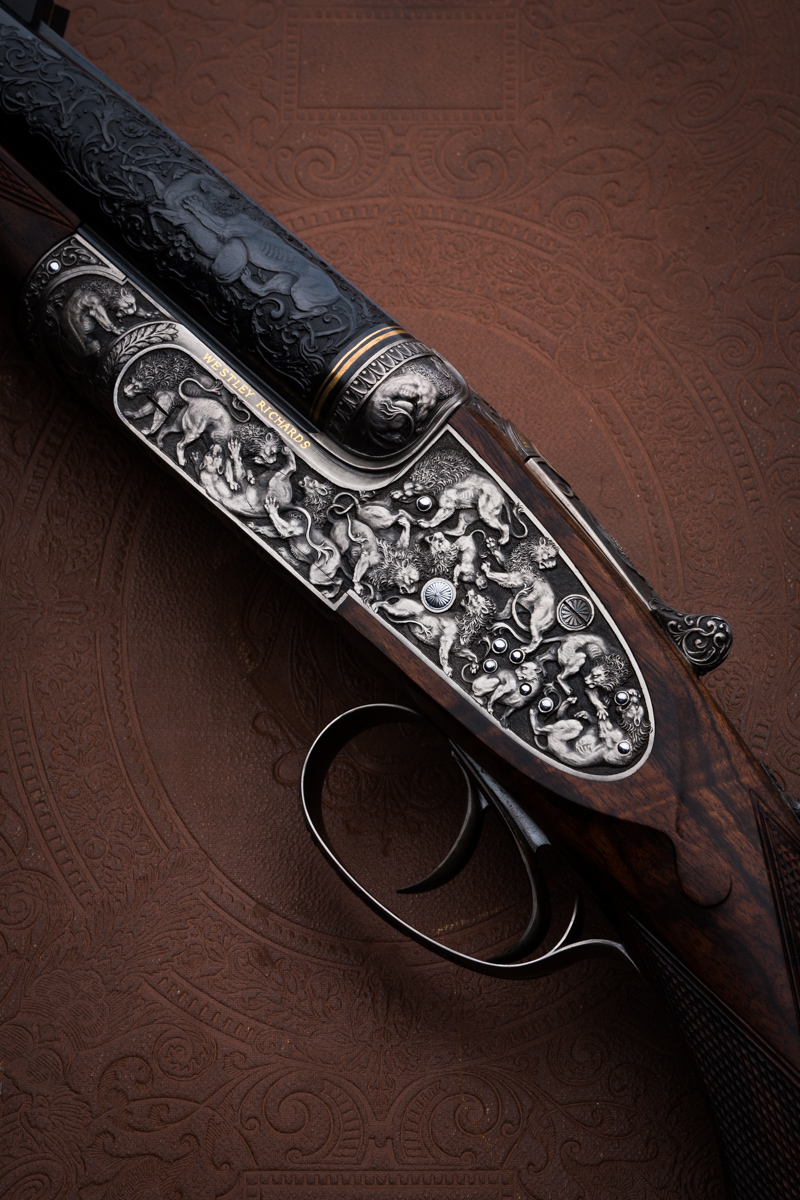 Another masterpiece from Paul Lantuch, the Lion Rifle. A Westley Richards 470 sidelock.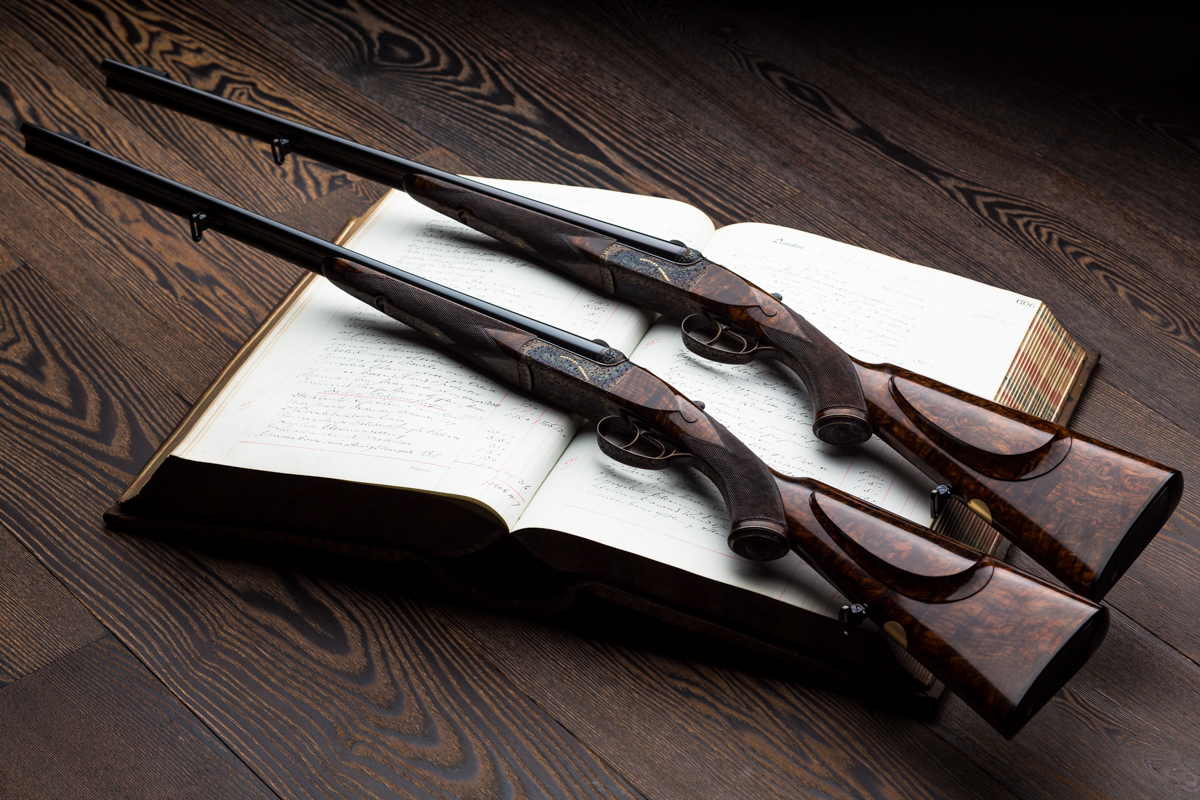 Pair of 7x57R Droplock Rifles engraved by Paul Chung.
We have many more guns in the collection to photograph and will be trying to find time to do this in the new year. First though we are headed to Dallas for the Dallas Safari Club convention which starts on the 15th January followed by visits to The Antique Arms show in Las Vegas and the SCI Convention. We will be exhibiting at all three exhibitions and look forward to welcoming all to our stands.