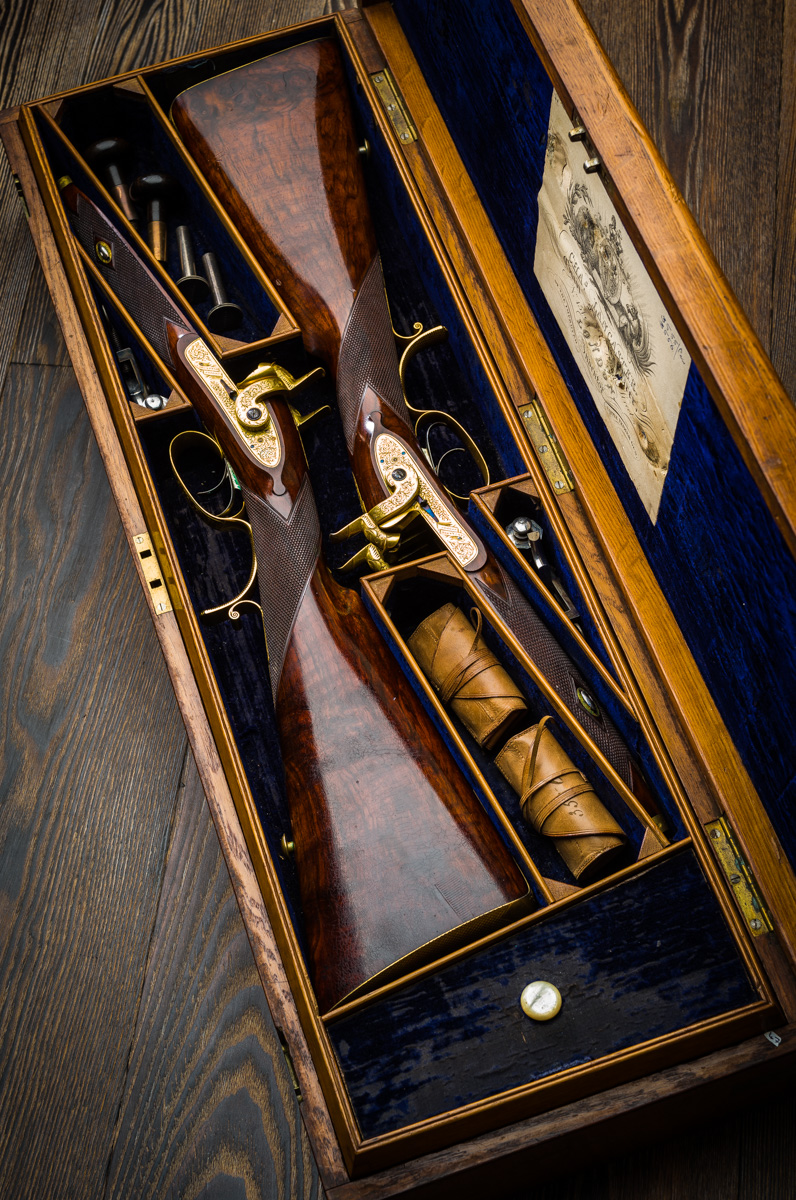 Earlier this week I was spurred into action when this magnificent and very rare pair of near mint condition, Charles Lancaster percussion double rifles 'walked in the door'. Today I was able to put some time aside so that I can share them with you.
The 'Princely' guns and rifles of India have played a large and important part in our recent history and during the 60's and 70's were ultimately responsible for the survival of the company. The gun dealing was the backbone of the business during the years of small 'new gun demand'. India with its magnificent armouries were the resource and backbone of this dealing activity a result of which is my admiration and fondness for guns and rifles such as these. These are the predecessors and inspiration to my India and Africa rifle projects, guns and rifles 'fit for Kings'.
This pair of Charles Lancaster rifles are a magnificent  example of what could be discovered in the armouries and this particular pair of percussion rifles have remained in near perfect condition, down to their original slings, since their manufacture for the Maharajah of Joudhpur  in 1862, no mean feat in itself as they have travelled many miles.
I hope that you enjoy them as much as I have as items like these rarely walk in the door these days to be seen and discovered.