It is always nice to get the finished guns and rifles in front of the camera and send the clients some pictures of the guns or rifles they have been waiting so patiently for. They can finally see the wood in all its glory and their order as a whole. This week we completed these 3 rifles and a single 28g gun and I managed to photograph them without scratching them!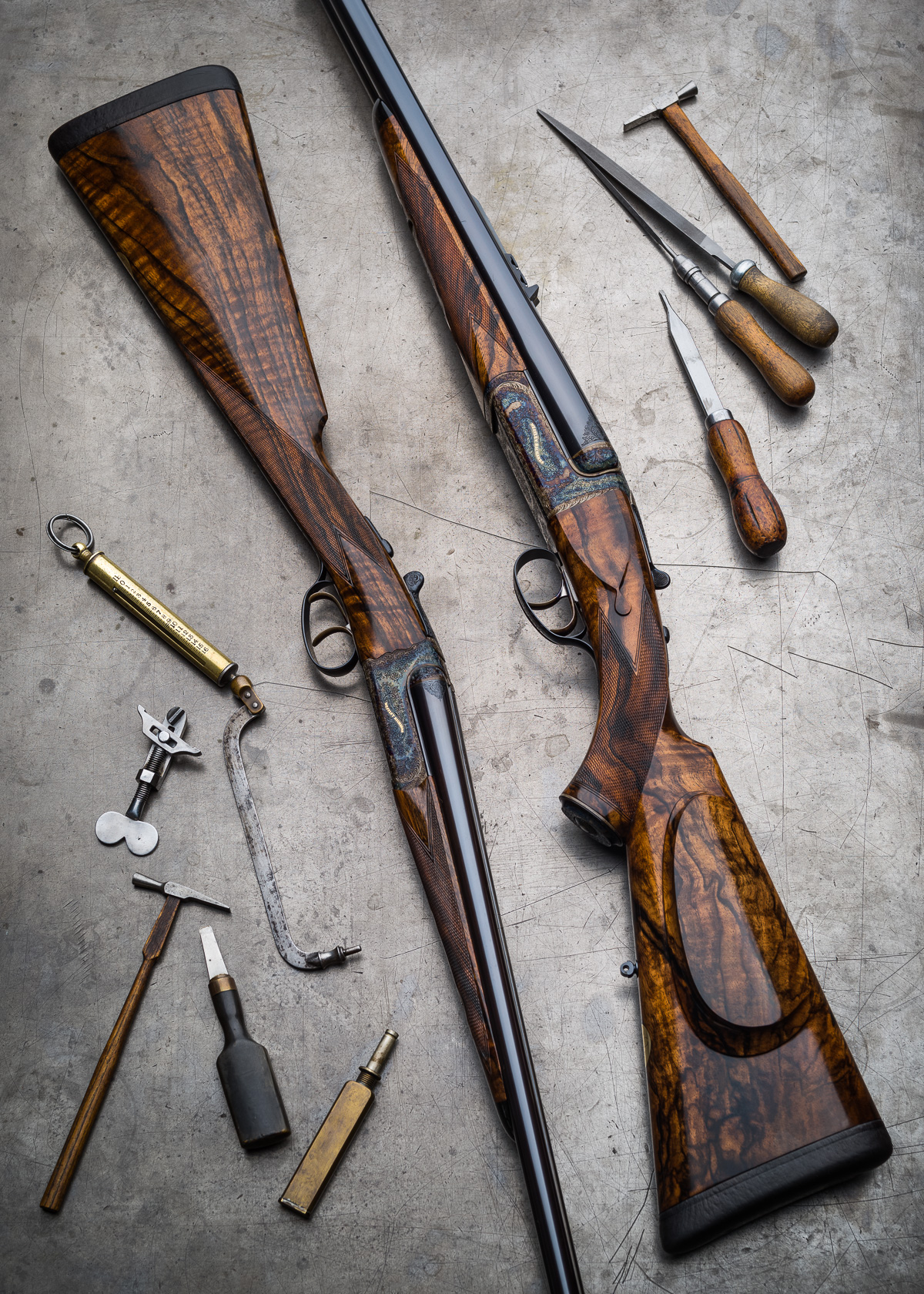 The same guns with a selection of gunmakers tools.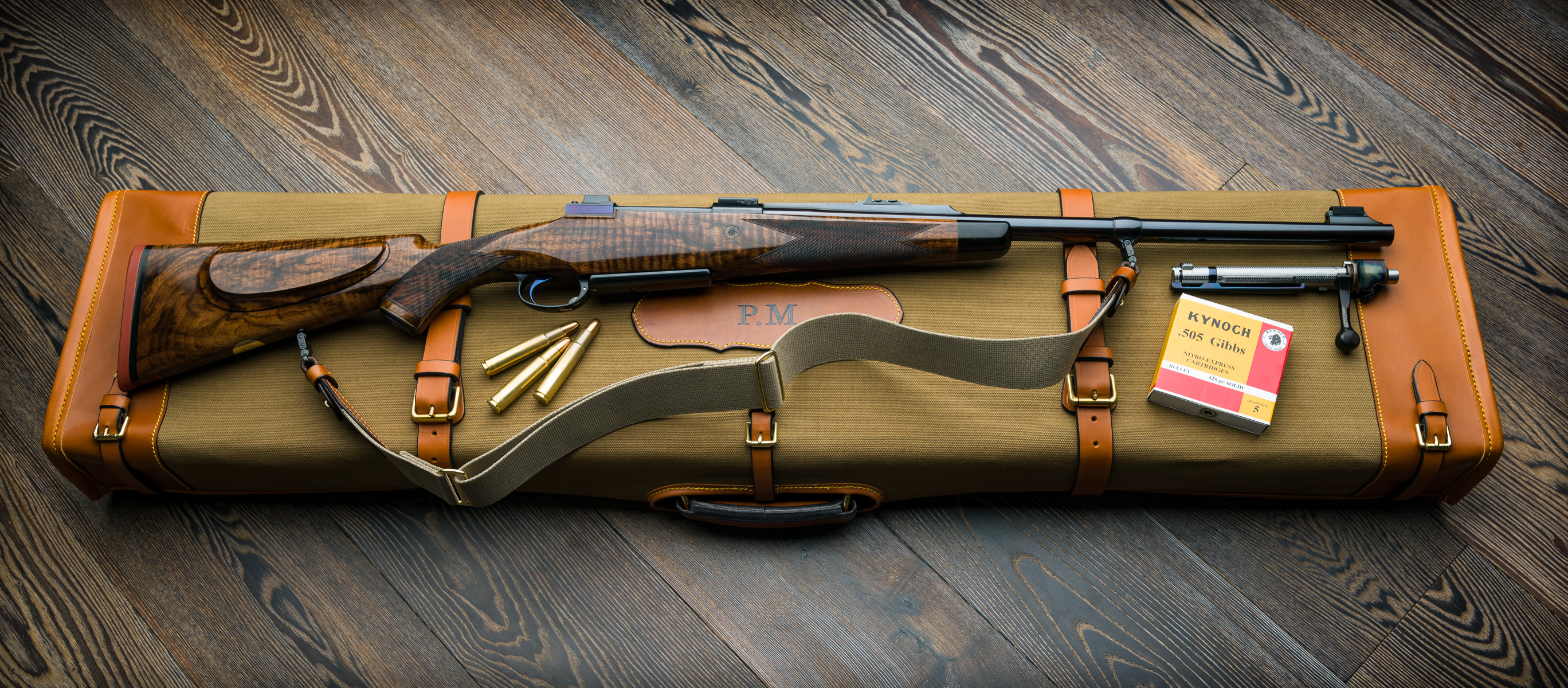 A Westley Richards Bolt Action dangerous game rifle in the mighty .505 Gibbs. This plain finish rifle is made for the African bush and many adventures.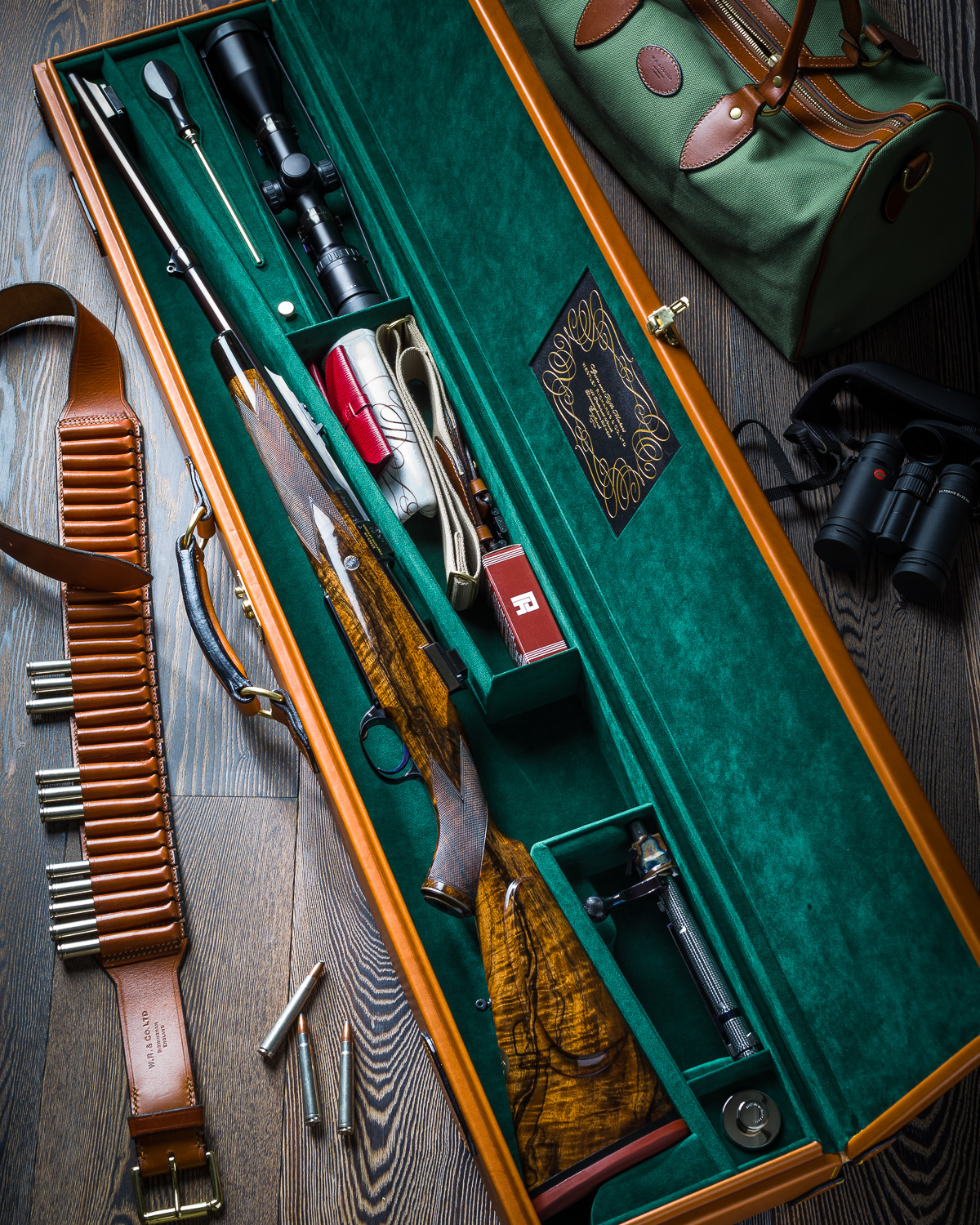 This Westley Richards .375 Bolt Action rifle is also in a plain finish and ready now for the bush or wherever the hunting will take it.