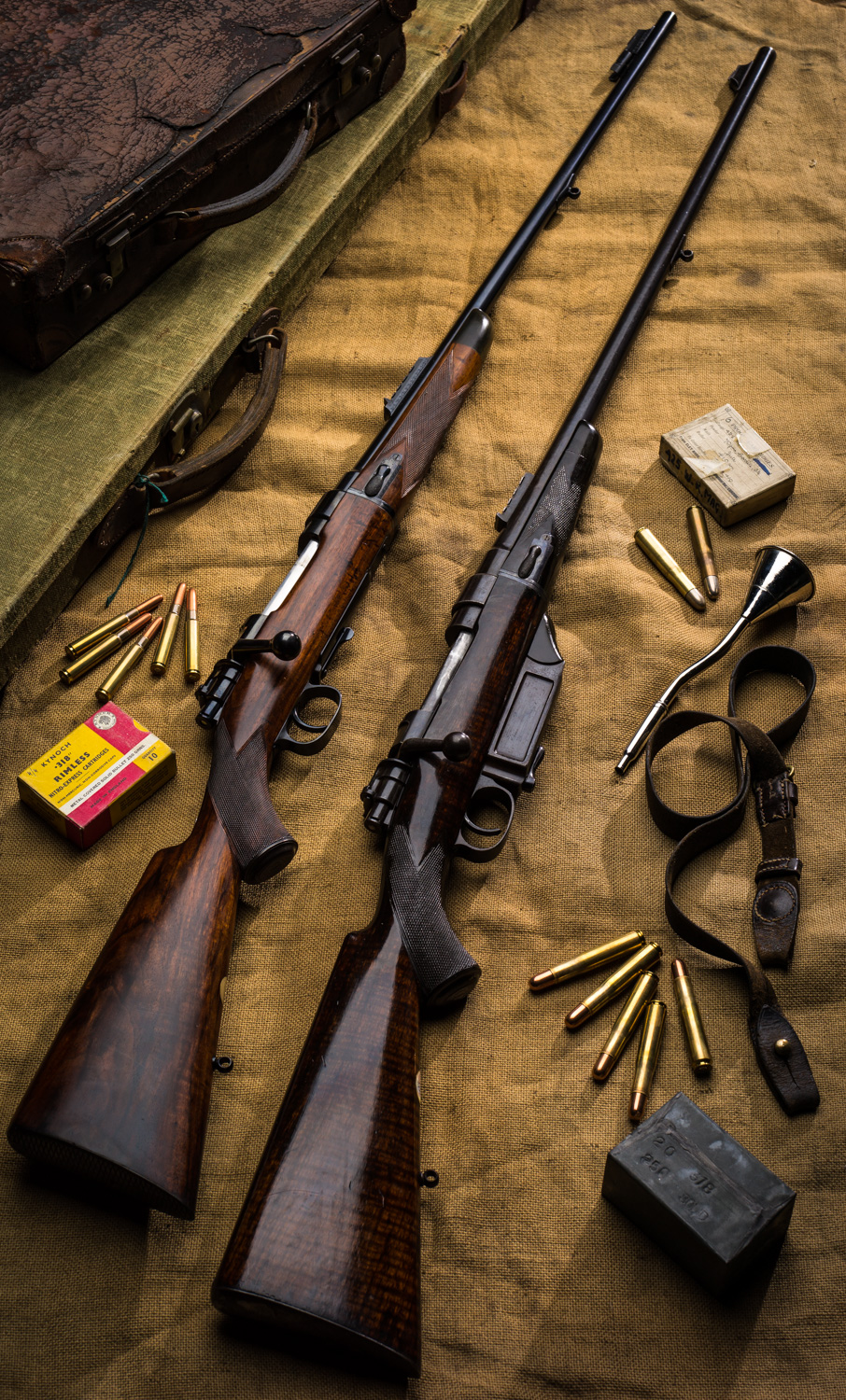 We have had this rifle for quite some time now and so the answer lies to some extent in that fact alone, if I had thought it needed restoring I would have done it by now. The .425 seen here is in what could be called quite tired condition but I would call it very nicely used. The rifle both functions and shoots perfectly and those are the key points. The blueing and blacking is worn and patchy, the stock is thick with oil and the checker is pretty beaten up, all in all not a showpiece rifle but when the 2 rifles are put besides each other, as they are above, the .425 is by far the nicest rifle.. at least to me it is.
I have not, and would not do anything to this rifle, if I started the whole rifle would have to be refinished, you could not do one part and keep some of the patina, it is an all or nothing job. The stock would have to be scraped off and re-polished, the checker redone, the barrel and action would all have to be re-blued and re-blacked and at the end of this it would look like a new rifle, it would have no stories to tell and that is what I like about it now!
I have said it before, more great guns have been ruined by over or bad restoration than any other factor. It takes very skilled hands, a skilled eye and a very sympathetic touch to restore a gun well so always proceed with caution!