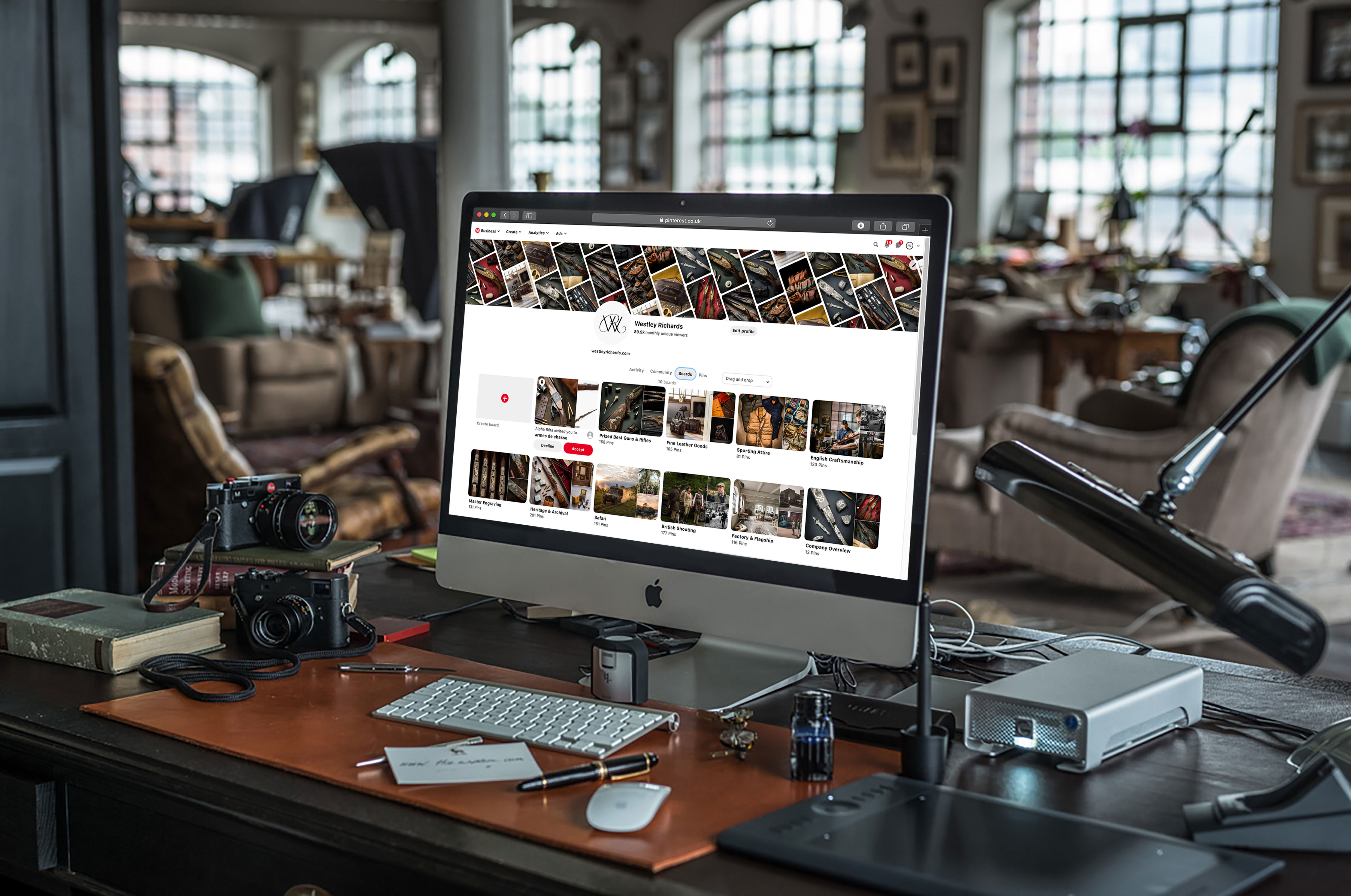 This strong belief in the highest levels of presentation, would eventually lead Westley Richards to stand well above the crowd; displaying a new standard of visual quality that would in turn elevate its beautiful products and showcase a desirable sporting lifestyle. What Simon couldn't have imagined in his early days in the darkroom, is how great an impact photography was to have on the world-at-large, and why his efforts has placed the company in such an ideal position for the future.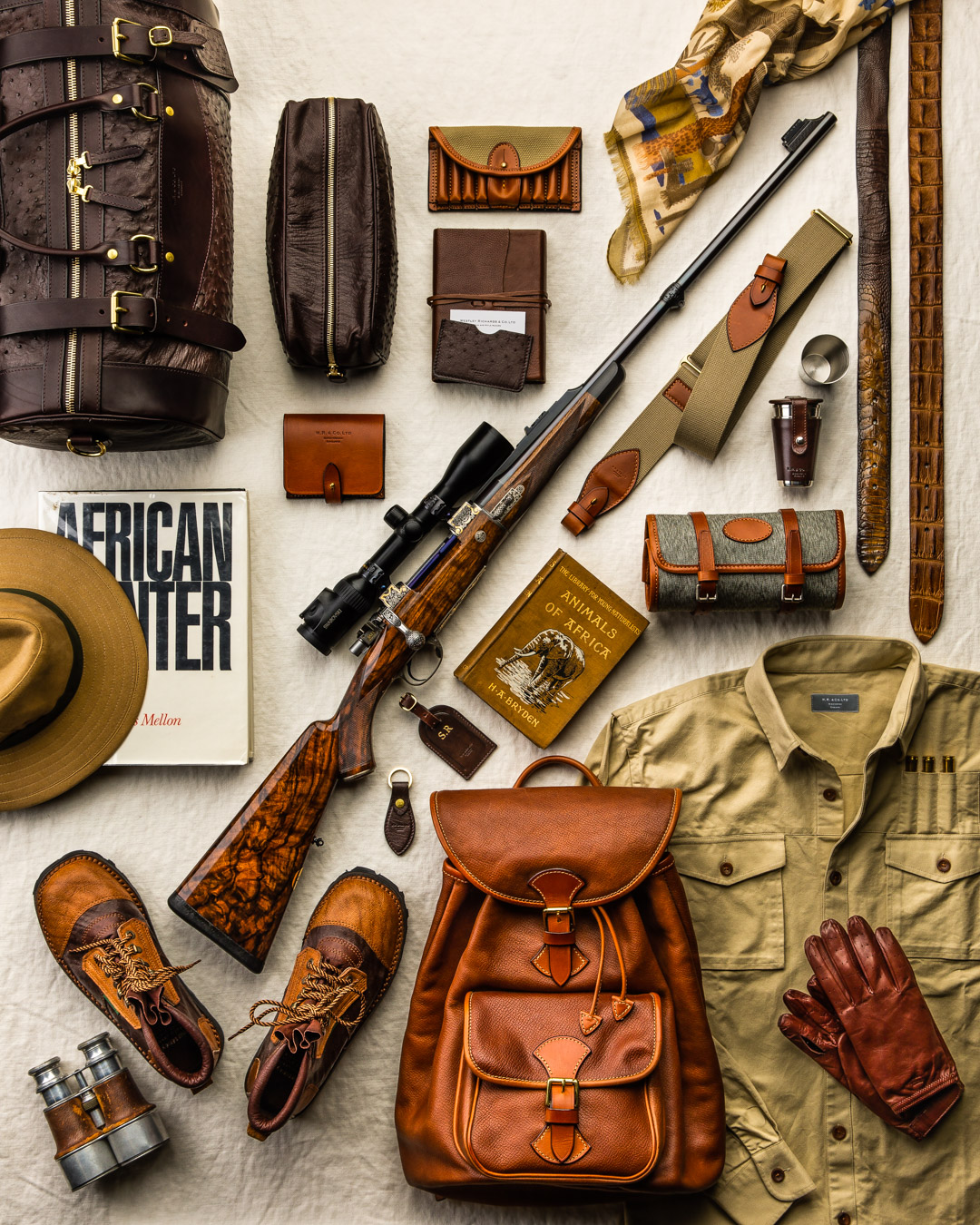 Some time ago I read an article that stated '2014' had been a landmark moment for photography. In that year 1 trillion photos had been taken, amounting to a quarter of all photographs/images to have ever existed since the dawn of the camera. Quite the sobering thought! However on greater reflection not too surprising with the proliferation of smartphones and the lure of social media.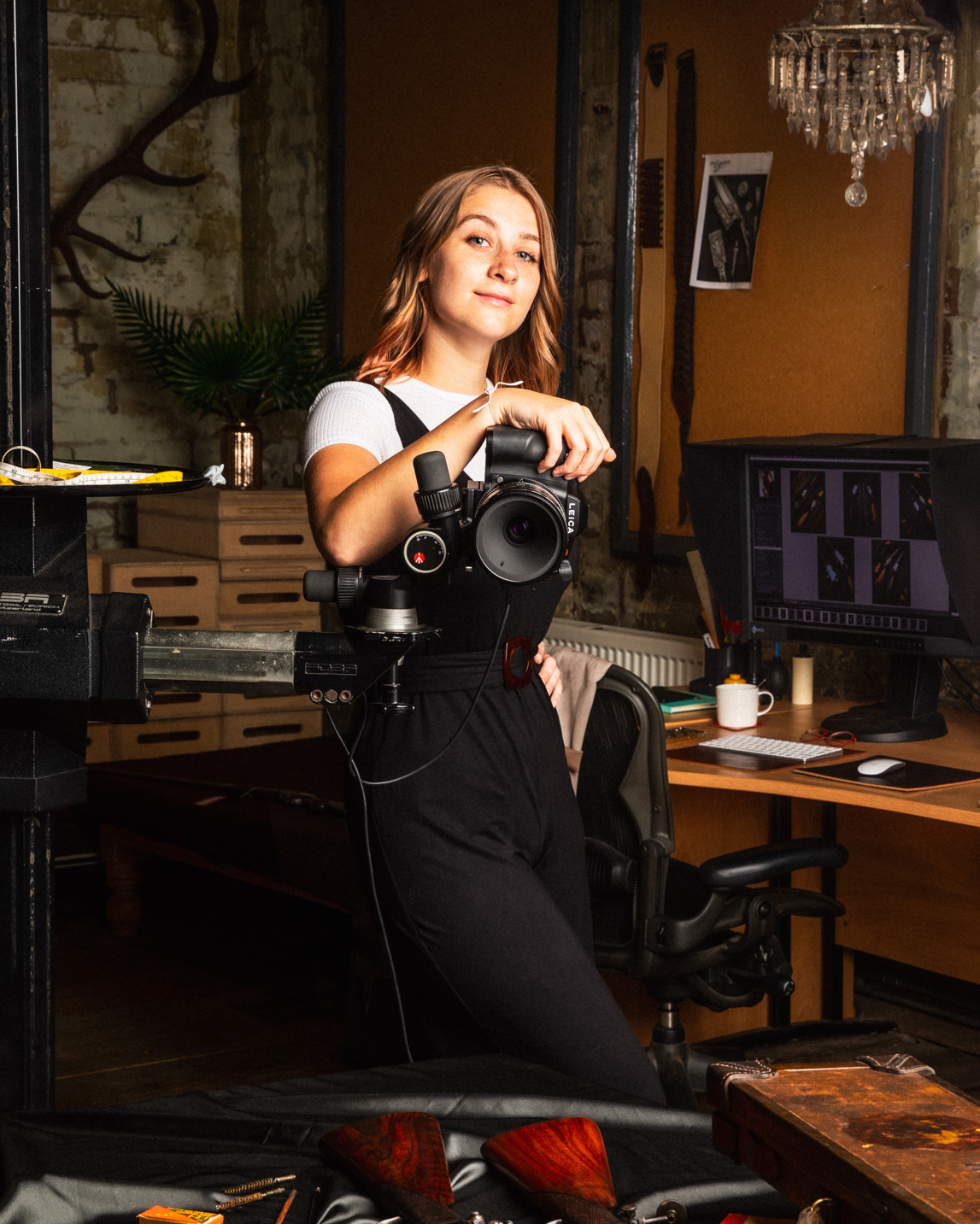 What became clear since around that time is that every Tom, Dick and Harry with an iPhone could class themselves as a photographer, and the role of experienced image-makers would likely become a dying breed. Having lived in that world all my career that thought is by far from the truth. The level of skill and craftsmanship involved in the lighting, product composition, image capture and digital correction of top photography takes years to master. Here at Westley Richards we are lucky to have our own expert in-house team, led by Emma and on occasion Leica expert, Brett.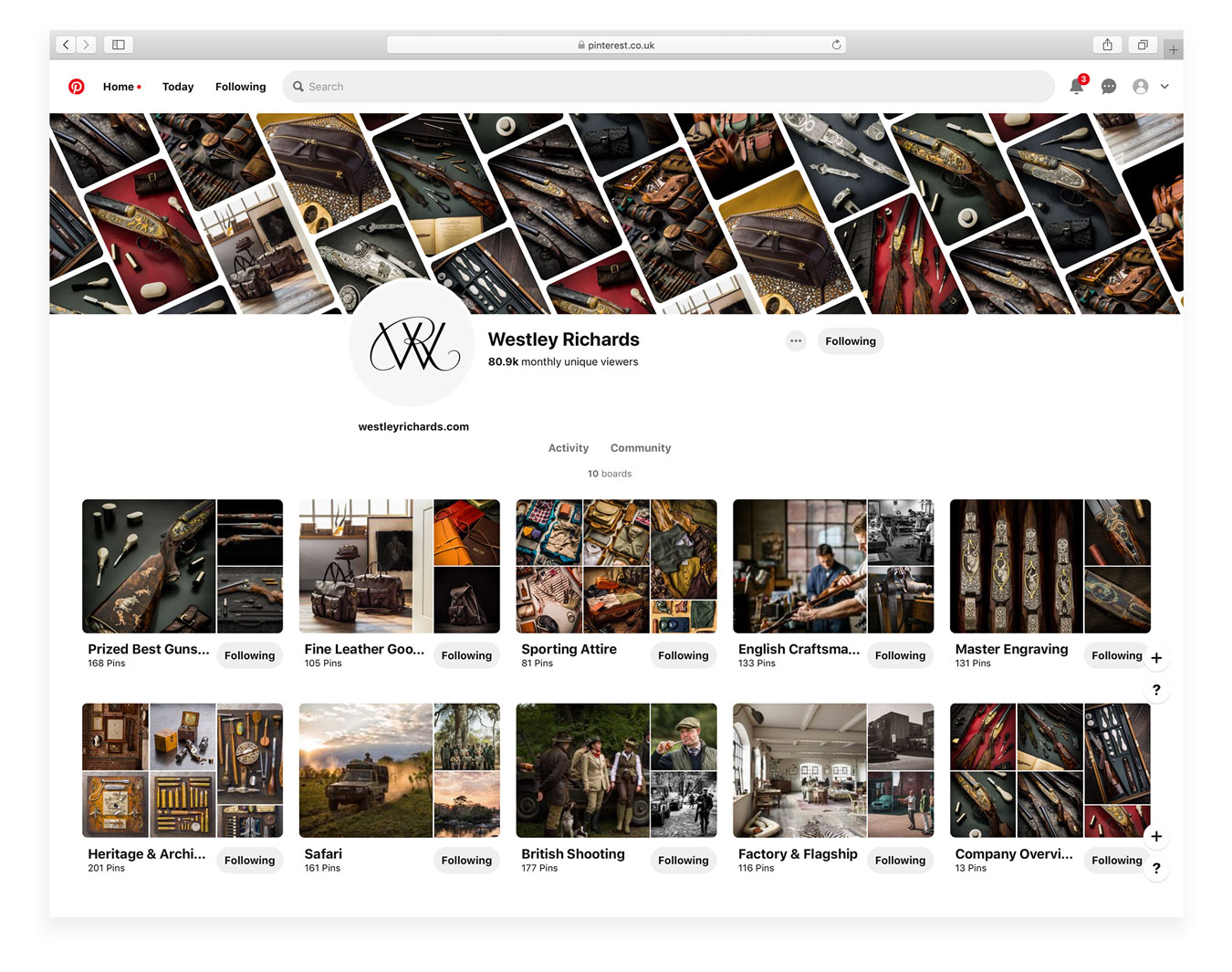 As Explora readers will be well aware, the images that we produce are of such distinctive quality the products exude the finest luxury, even on the smallest of screens. It is no surprise then, that as of this month we have launched two new social media ventures – on Pinterest & Instagram. Our friends and followers are now able to view a great many of our back catalogue on this new Westley Richards Pinterest page. It is a fantastic way to navigate iconic imagery and discover guns, rifles, engravings, people, sporting trips, leather goods and much more, at a glance. Month on month this page will continue to grow and will be an archive that any true Westley Richards aficionado should follow.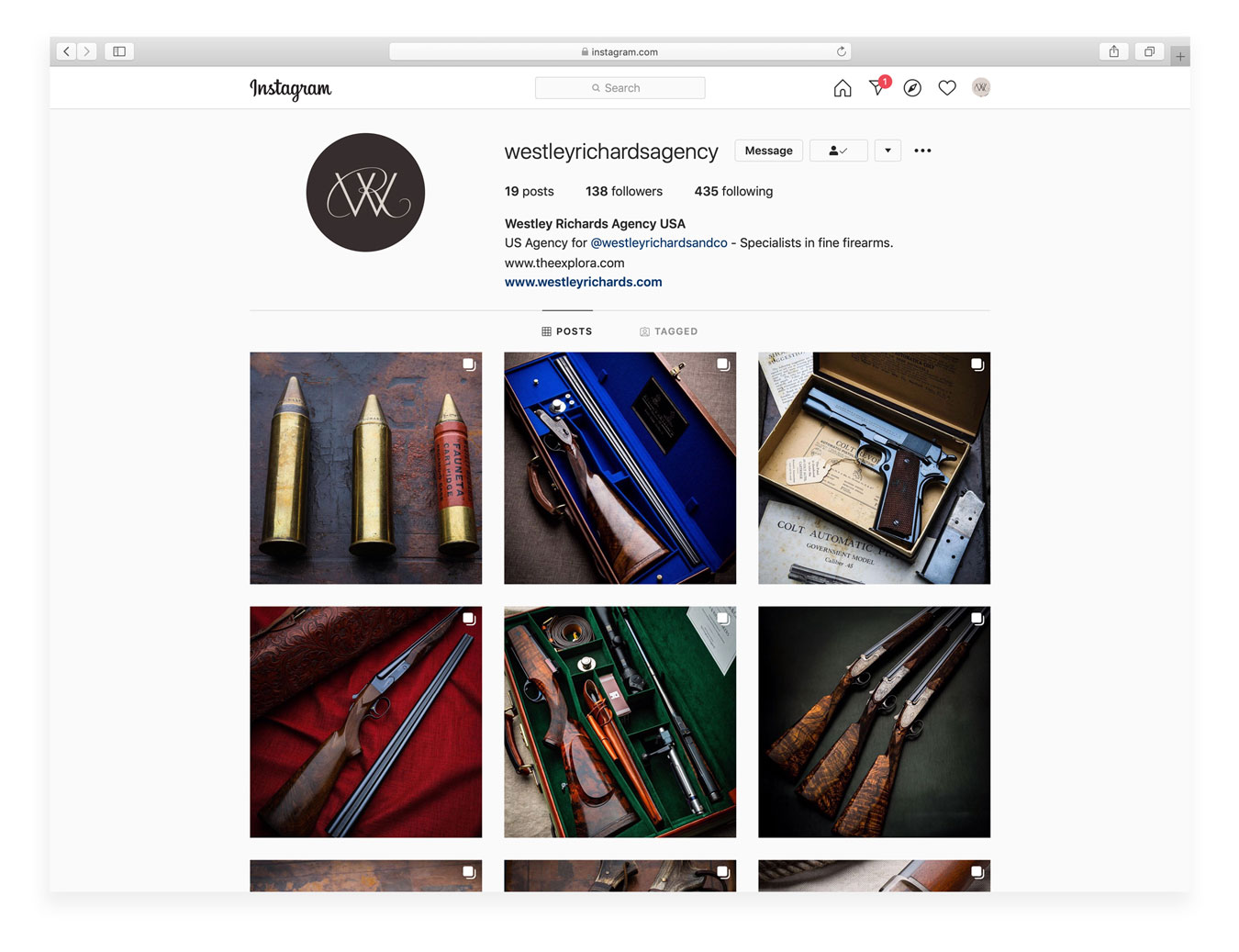 The second is the Westley Richards US Agency Instagram page, an account run by our man in North America – L.D. McCaa – who's technical knowledge of firearms and their histories are second to none. The account will be regularly showcasing the many pre-owned firearms that he has for sale along with his key interests in ephemera, hunting stories and US sporting events. It is the perfect place to keep an eye out for your next used gun or rifle!
Westley Richards Pinterest - https://www.pinterest.co.uk/WestleyRichardsandCo/
Westley Richards US Agency Instagram – https://www.instagram.com/westleyrichardsagency/