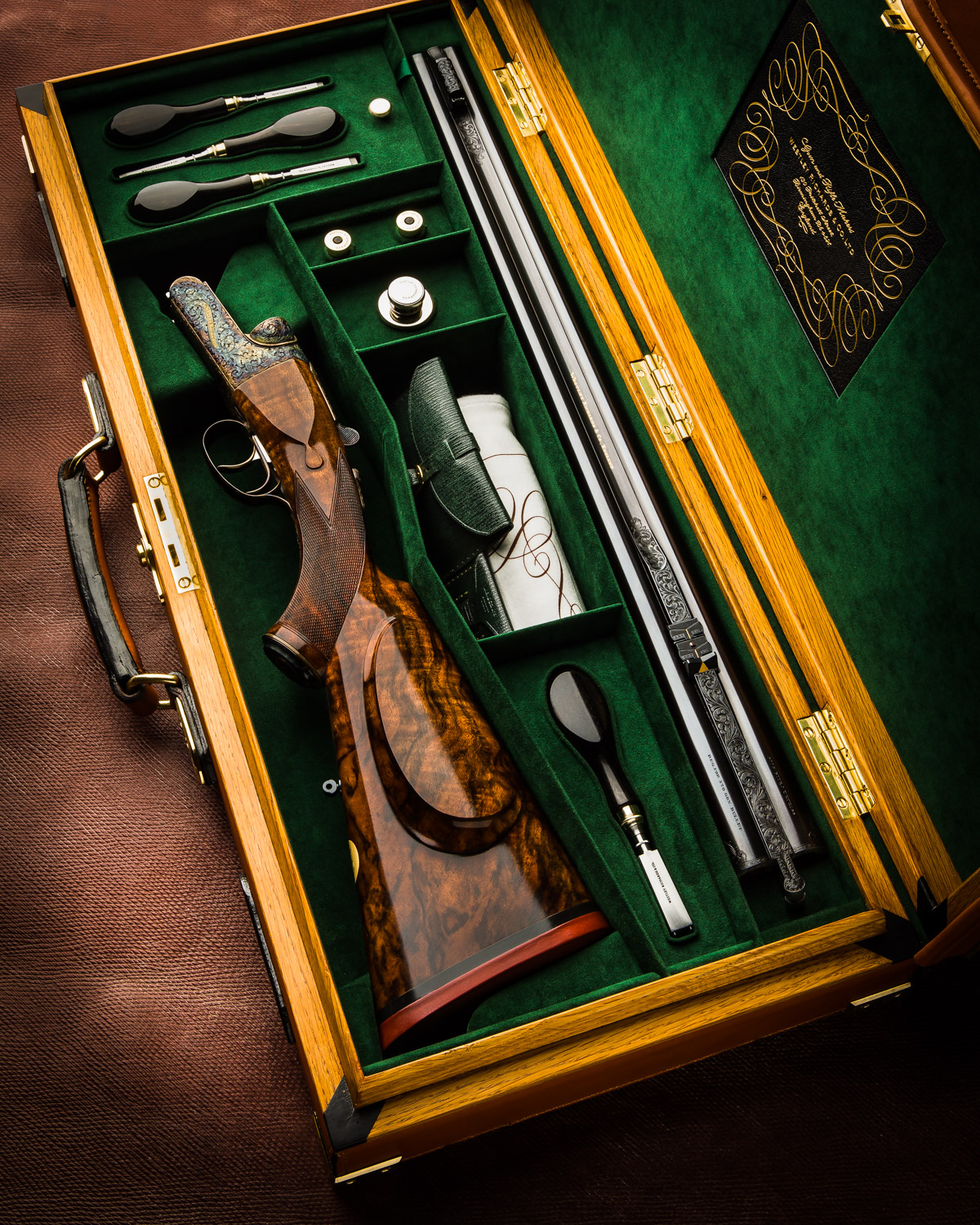 One of the true stories behind the rifles and for that matter guns we build is the fact that they do actually get used! People often assume that these rifles end up in some private collection never to see the dust of Africa, but the reality is quite different.
Whilst recent years has seen a proliferation of fancy rifles, Westley Richards heritage is based on building rifles that do the business when the chips are down. This particular rifle has a game scene that perhaps harks back to yesteryear, yet is as relevant today in rifles such as this .500 3" nitro express.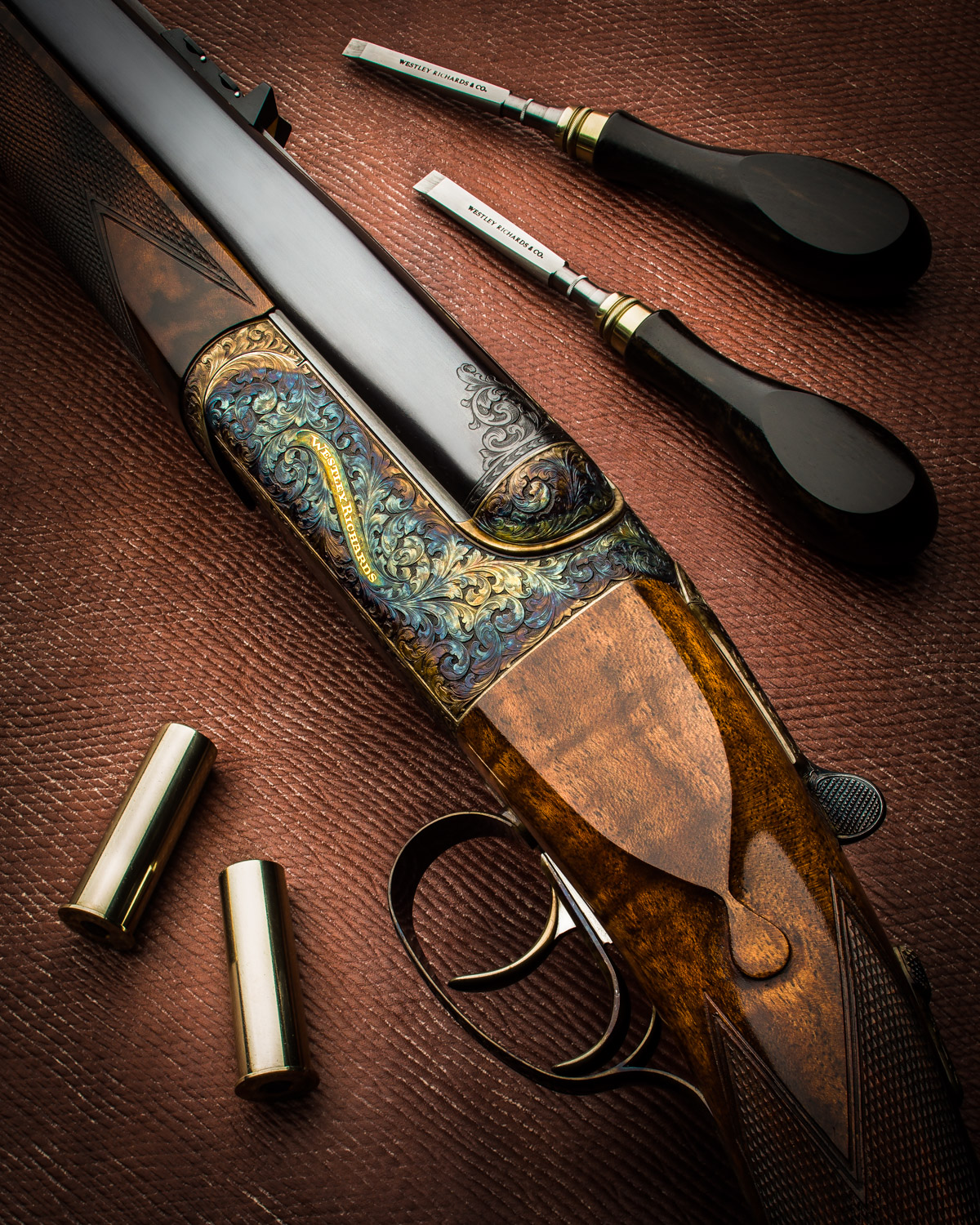 Super vivid case colour hardening adds greatly to the deluxe relief scroll.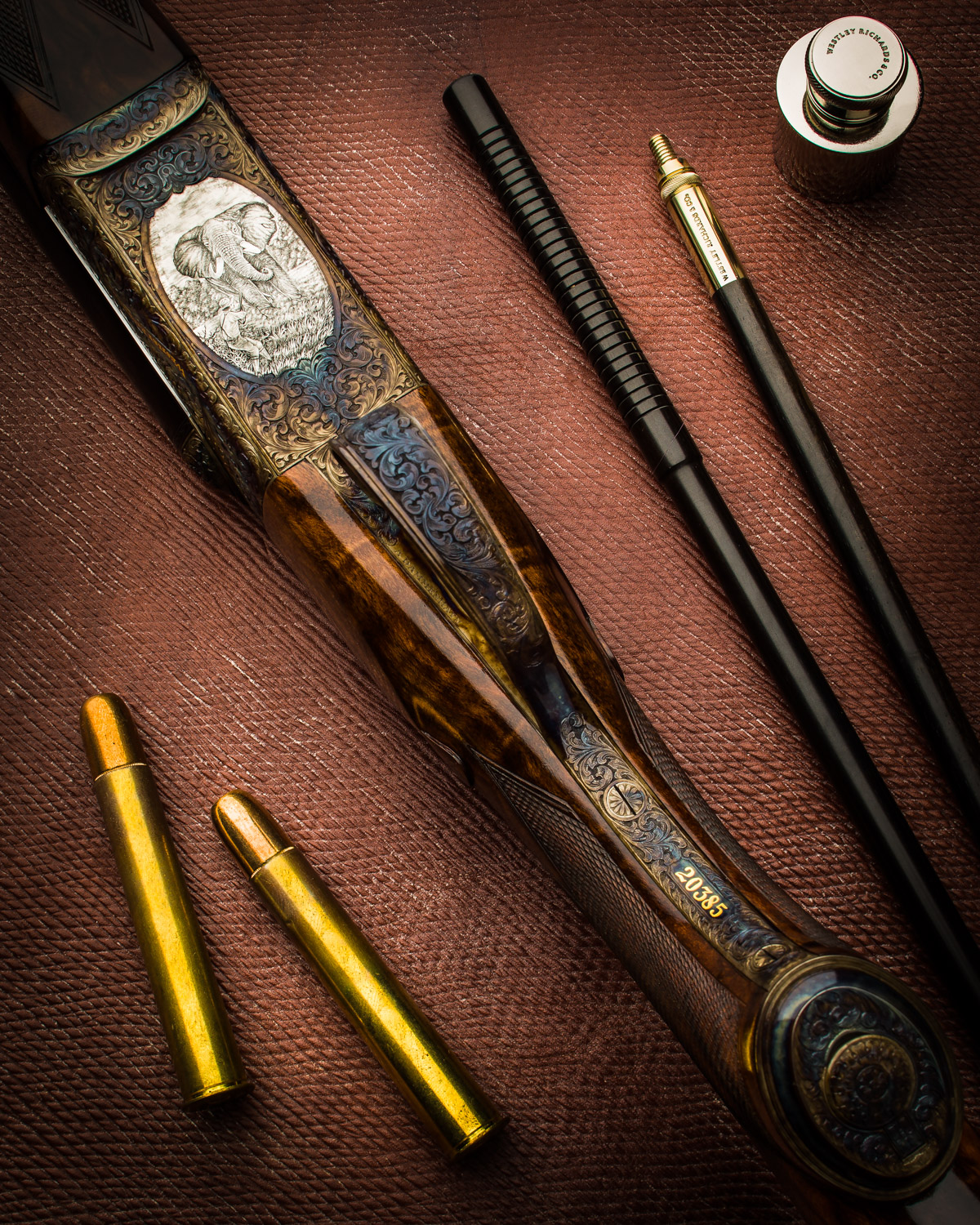 Many a story filters back to the factory of how a charge was stopped or a serious incident averted by the swift handling and serious firepower packed in the twin barrels of a Westley Richards double rifle. The double rifle is considered by many the ultimate weapon of choice for the hunting of dangerous game and has stood the test of time since the first heavy breech loading black-powder bore rifles of the late 1800's.
We very much hope that this rifle begins its own series of tales over the coming years and that we remember why such rifles are considered the pinnacle of gun making.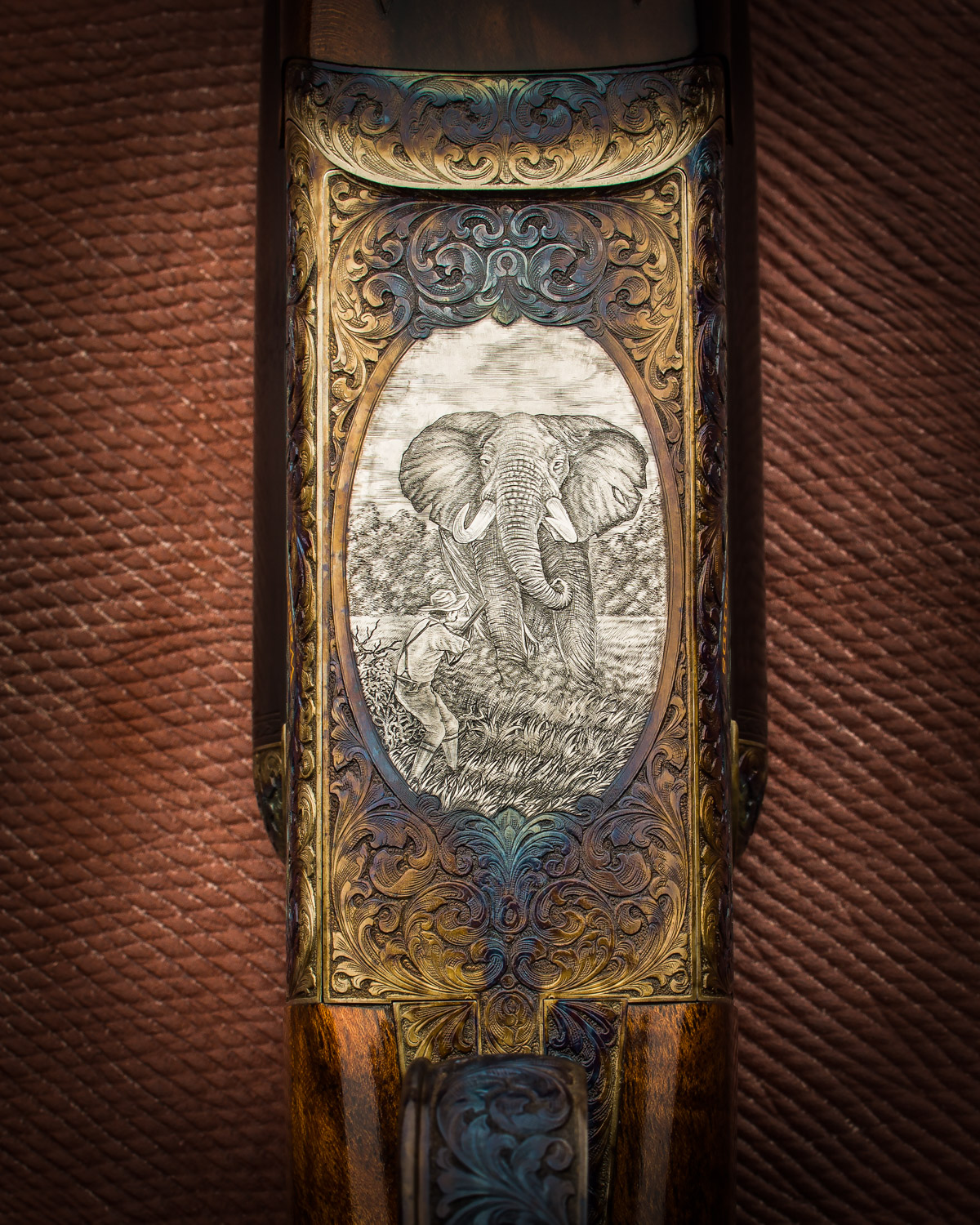 For some hunters a nightmare, for others the day they dreamed of!!!!!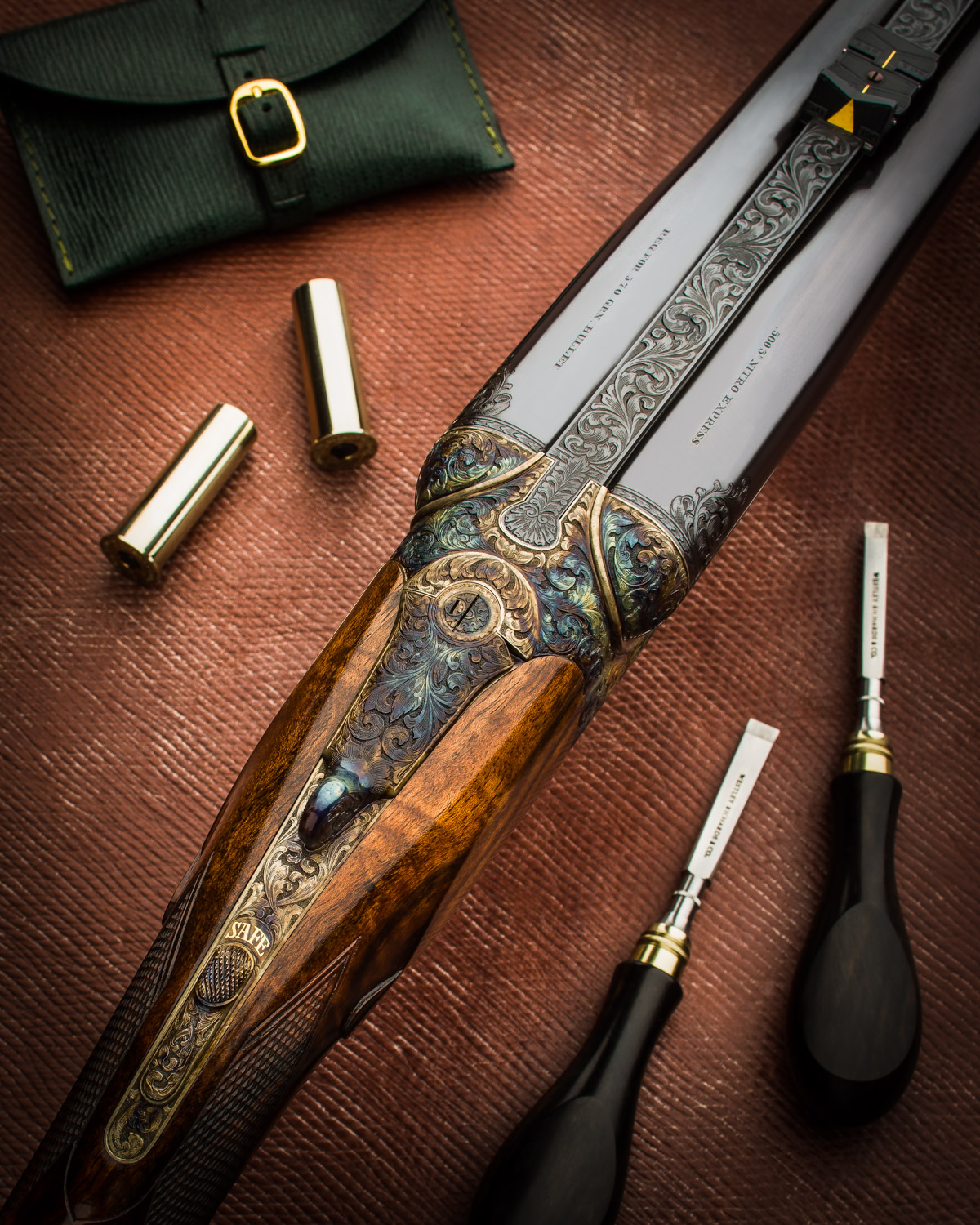 Full case colour hardening of all the metal components lends a touch of uniqueness to the finish of this rifle.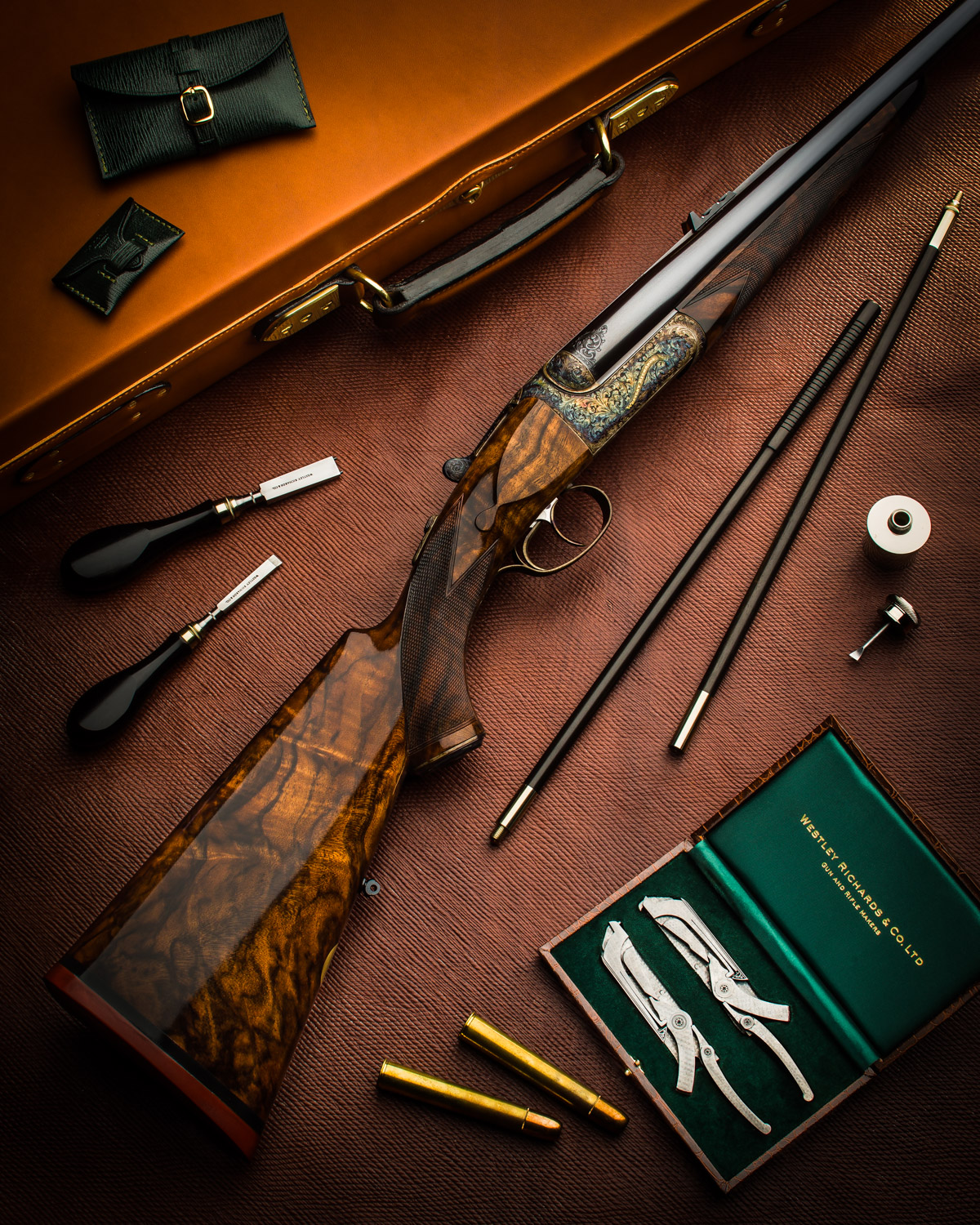 Stunning walnut as always!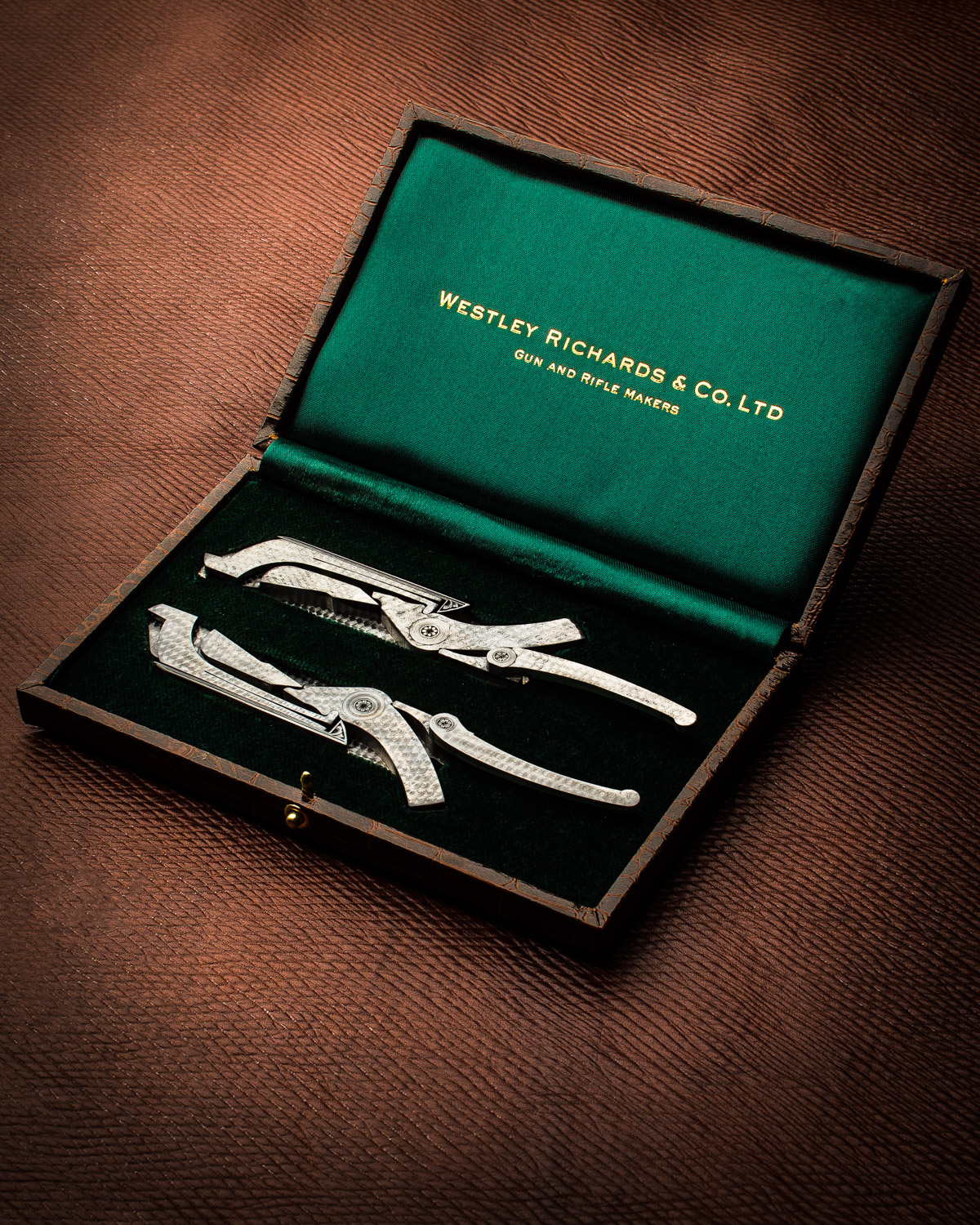 Cased extra hand detachable locks - a typical addition with droplock double rifles.