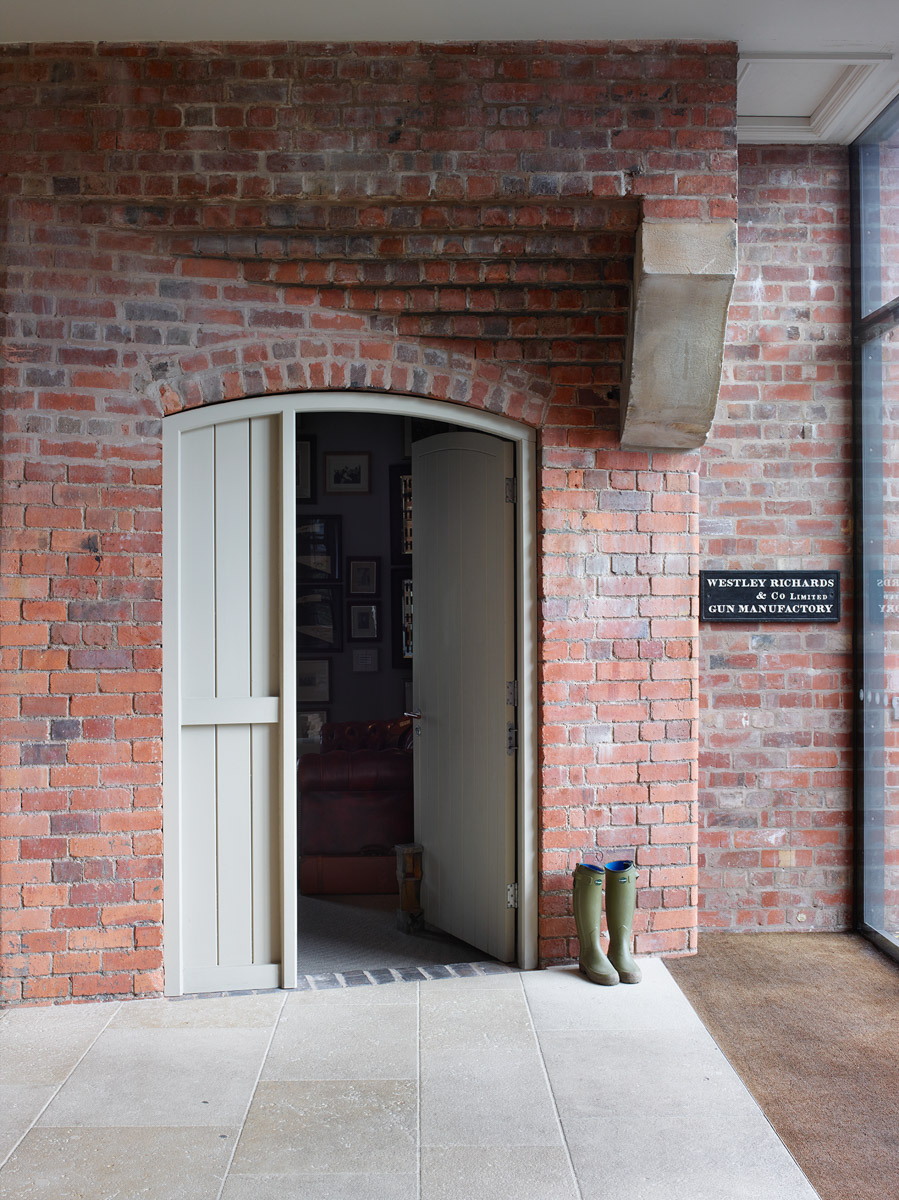 Recently I was fortunate enough to have the factory photographed by one of the worlds leading interior photographers, Simon Upton a keen sportsman himself. Simon travels the world extensively shooting magnificent interiors for magazines. His client list is a who's who of interior and decoration magazines amongst which are The World of Interiors, Vogue, House and Garden, Elle Decor, Harpers Bazaar, Architectural Digest and Vanity Fair.
We were joined for the shoot days by the man who is largely responsible for the overall look of the factory, Hubert Zandburg. I first met Hubert, a young South African interior designer in 2005, just prior to my embarking on the new factory project. Hubert like myself is a compulsive 'collector hunter gatherer', we cannot resist buying items of interest and allow them to take over our lives and he has a remarkable ability of displaying the collected items to be shown at their very best. Literally give him a pile of objects large and small and short hours later they will be displayed in a manner you would never have expected and to great effect.
My decision to work with Hubert on the factory came from an initial sketch he did for the lobby to display my Elephant head. He placed this on a black steel riveted stand and left it in isolation in the hallway, it excited me very much. It was a clean modern look and one I felt totally appropriate for the factory, from this clean space lobby you would enter a world of objects, colour and interest. What Hubert has created for Westley Richards is very special indeed and I remain totally indebted for his work, advise and the friendship that has resulted from our meeting all those years ago.
The result of this collaboration has received a huge amount praise, the ambiance and interest that the factory generates has been fantastic and I hope that as many of you as possible will be able, at one point in your travels, be able to visit in person. We look forward to welcoming you.
This series of photographs covers the entrance lobby, showroom and after the image of antlers on the back staircase 'my space' at the top of the building where I now have my office and photo studio. We did not shoot in the gun making area, another set of photographs I commissioned and taken by Brett covers this and I will be posting a selection from that shoot later on this month.