The Rafiki is also referred to as the 700/500  being the traditional designation used in England essentially a .700 case necked down to recieve a .500 bullet. A few years after delivering this rifle we were asked by the same customer to make a similar rifle but with the bullet in .577 calibre. We had Woodleigh make us a 900 grn. 577 bullet in both soft nose and solid. This variation was named the Sahar 700/577 after Rafik's son Saad.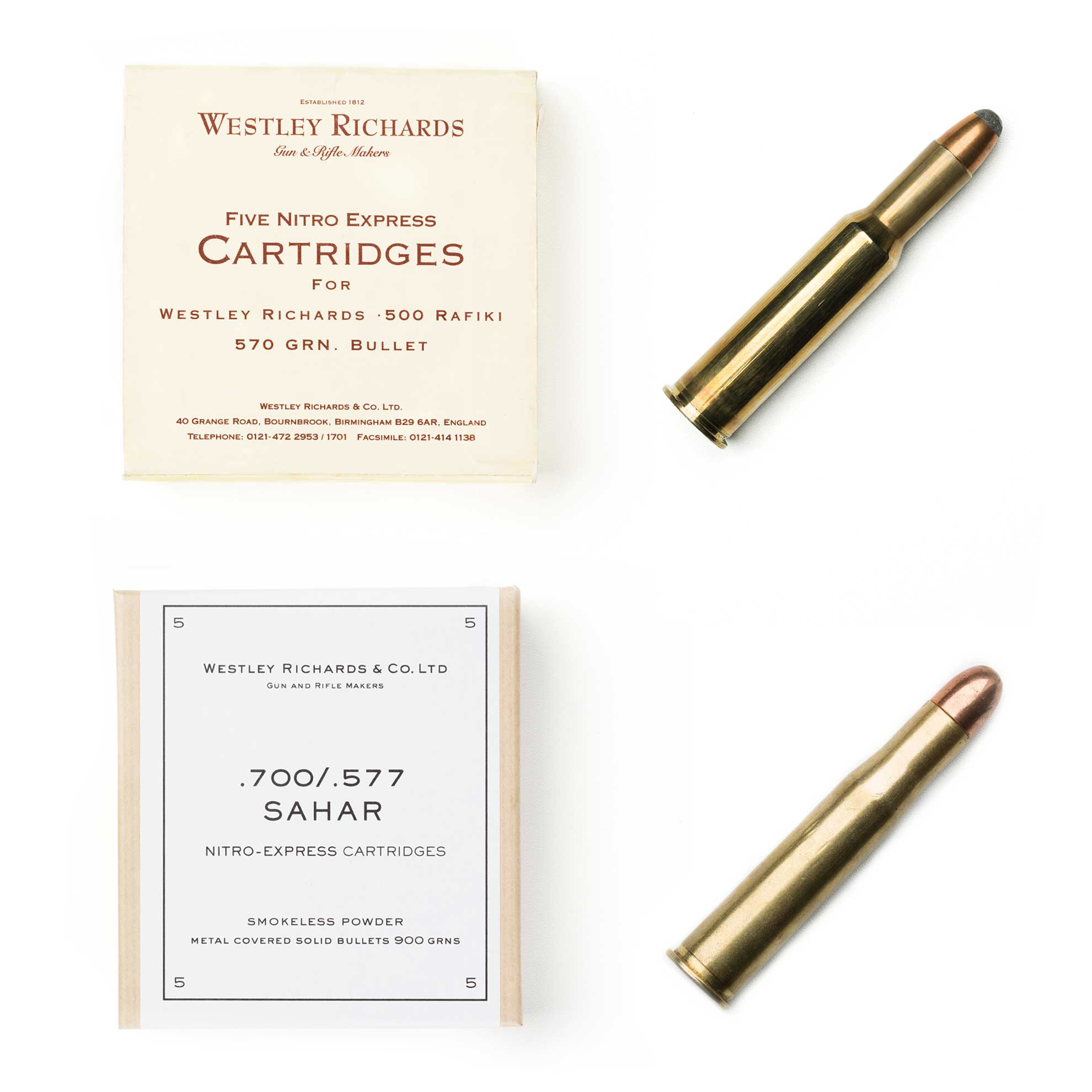 The .500 Rafiki and .577 Sahar Cartridges.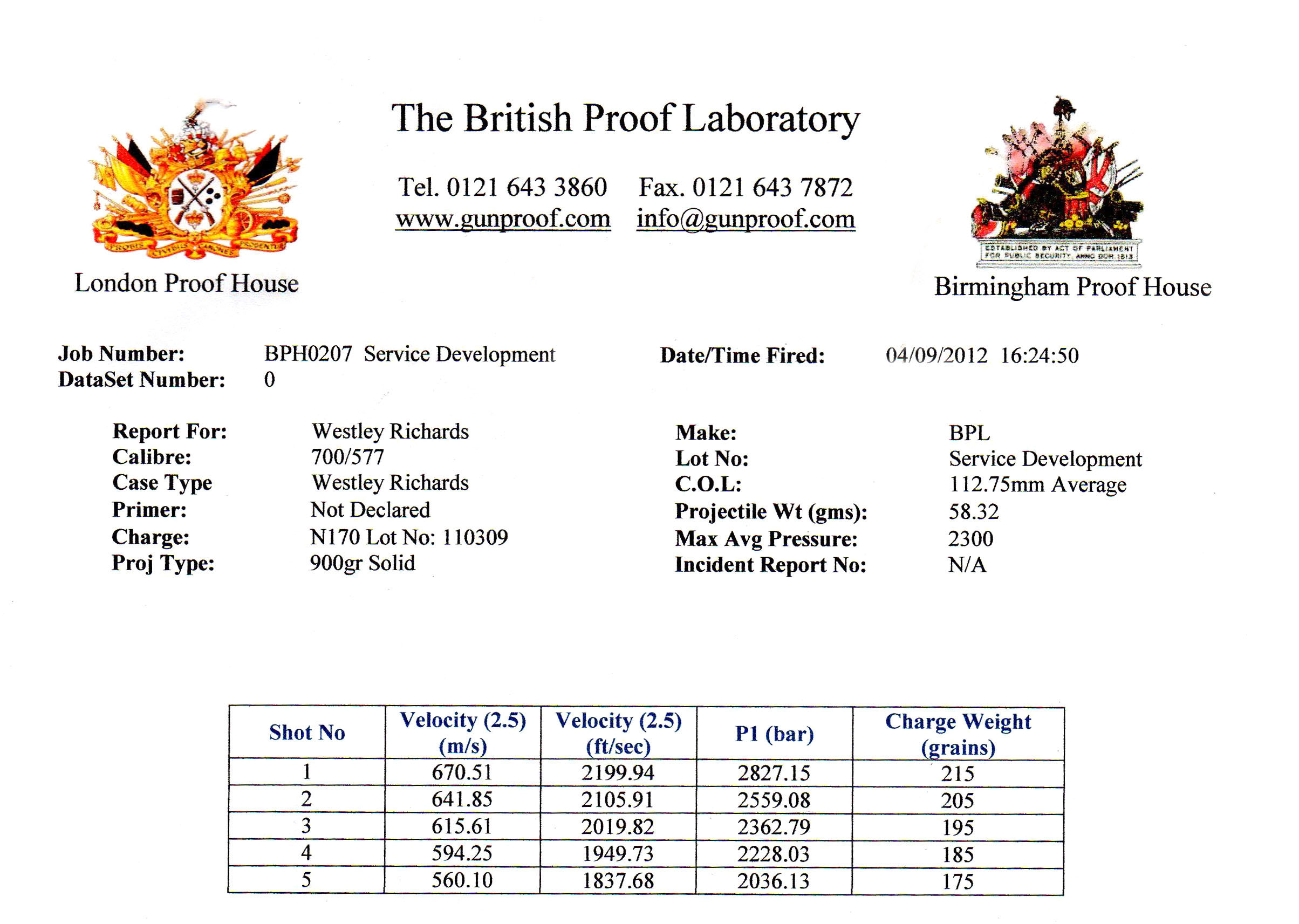 The Birmingham Proof House Test results for the 700/577
Unfortunately Rafik Hariri never saw the completed rifle as he was assasinated in Bierut in 2005. We have recently completed a second 700/577 for the Hariri family as part of a set of 16 shotguns and rifles.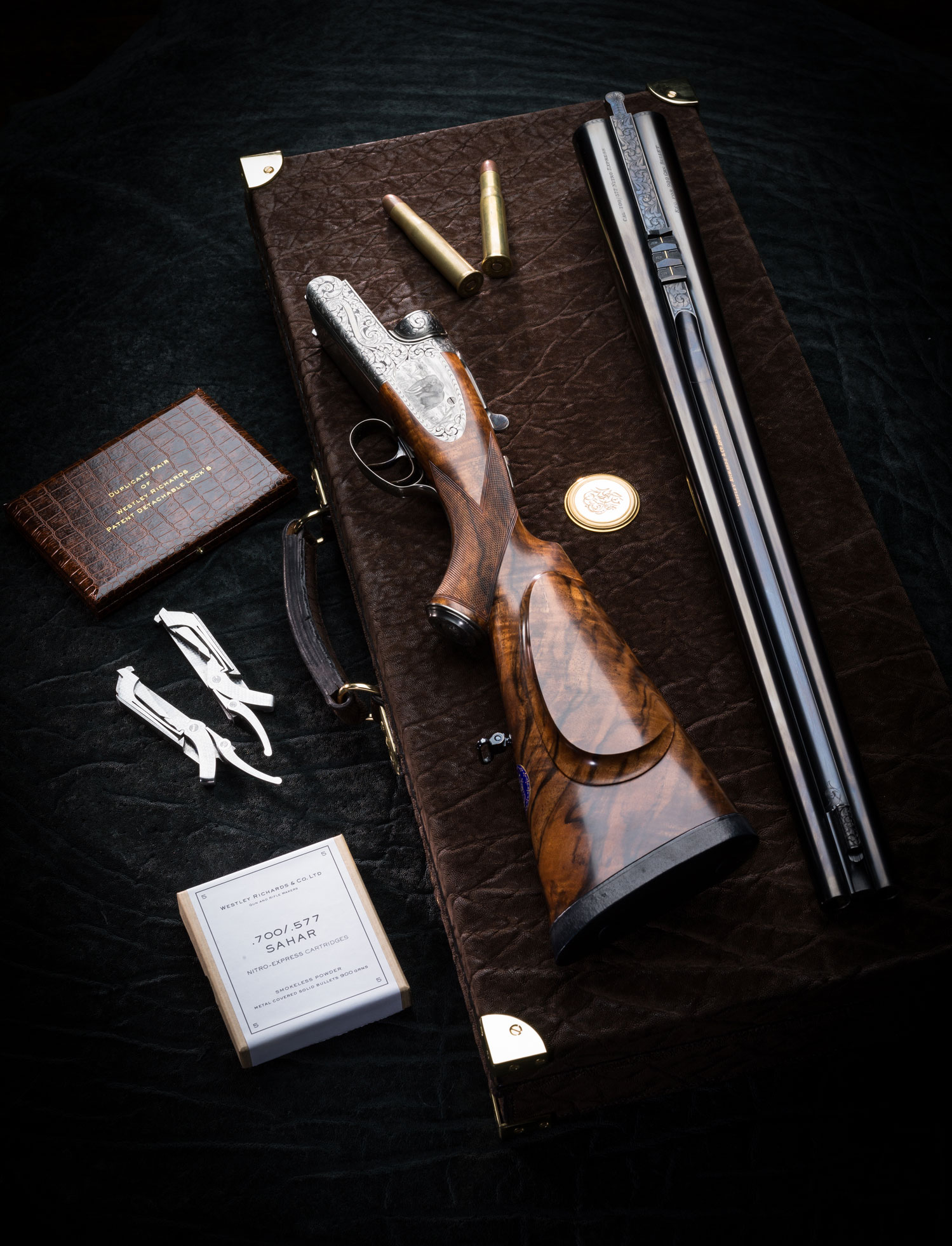 Our second  .577 Sahar rifle, serial number , a further 2 rifles are in production.