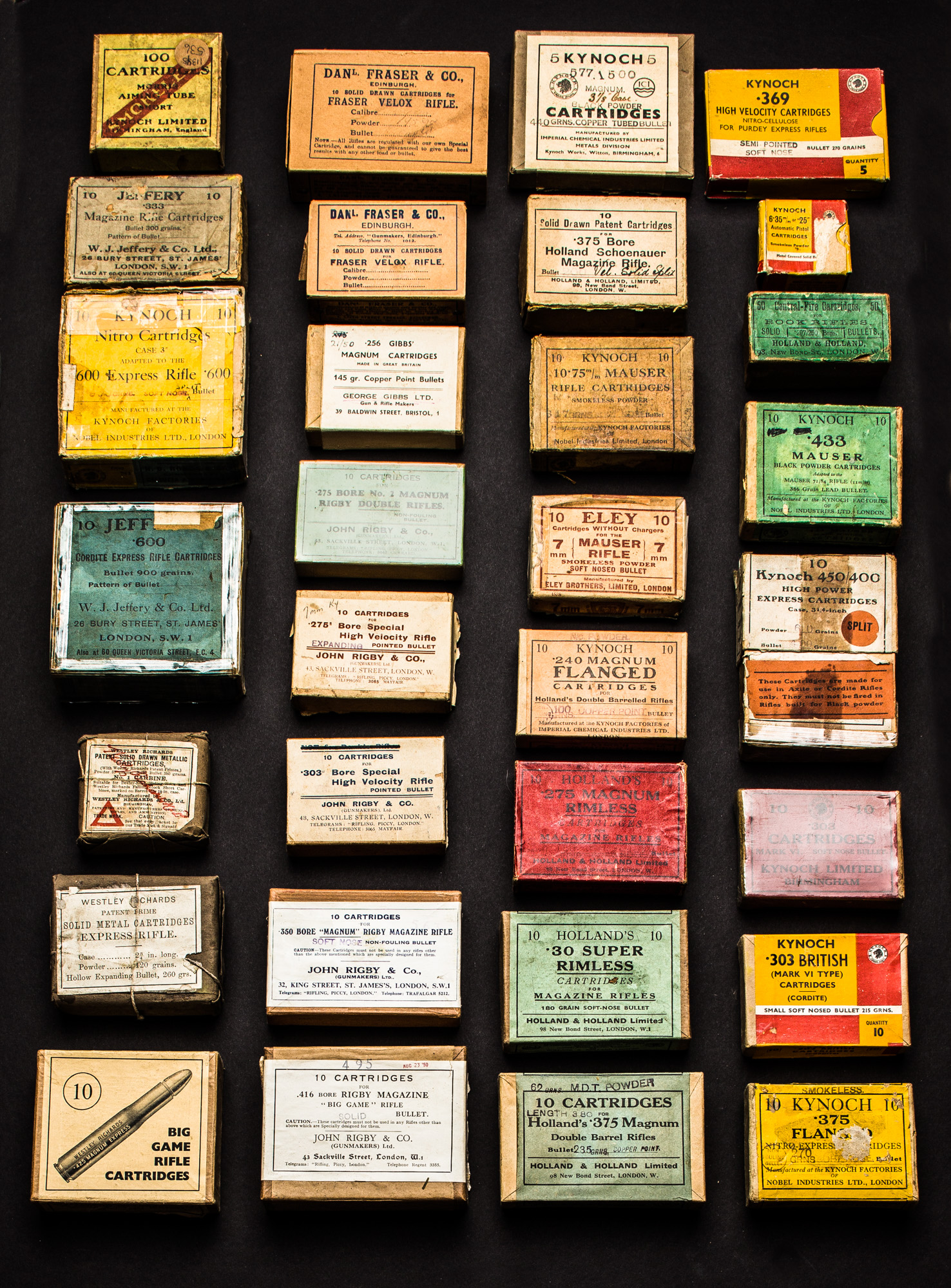 The variety of old cartridge boxes has always fascinated me, I enjoy finding them and always aim to keep them for display at the factory but end up selling them. It is very nice to have an original pack of ammunition with an old rifle, much like the old tools and the case it is all part of the story.
I have picked up a very nice assortment of ammunition in a variety of calibre's, some of which I illustrate above. I have 8 original bricks of Kynoch and many individual boxes. Over the next few days I will try and add to this post with some more shots of what is available.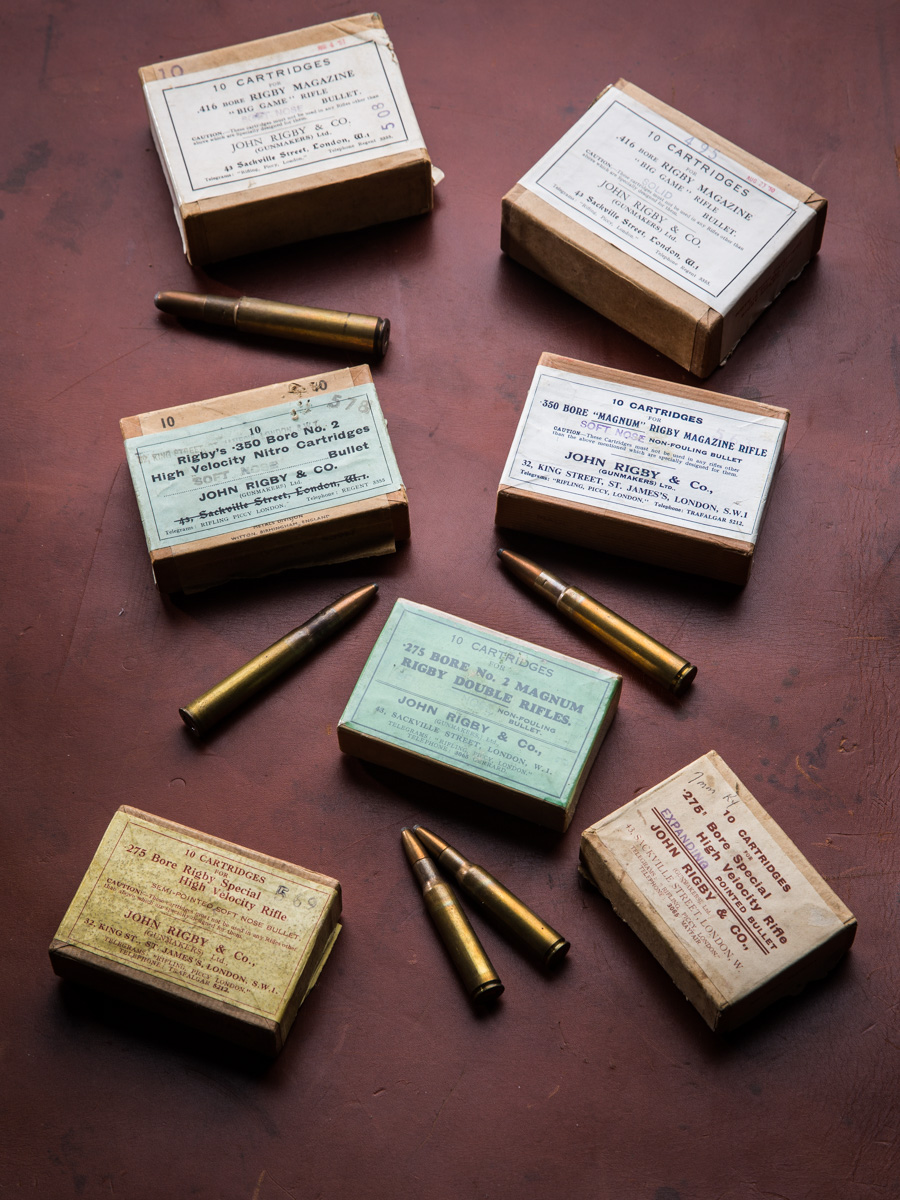 Vintage J. Rigby & Co. ammunition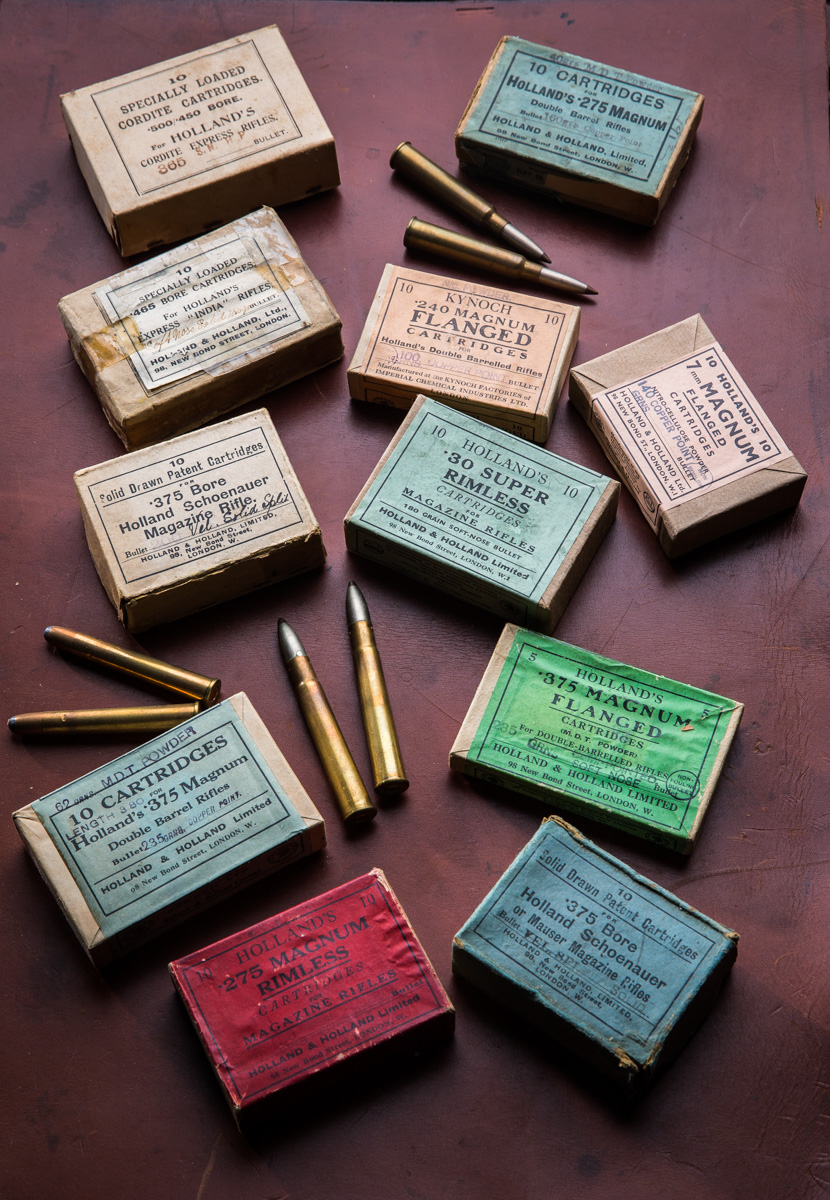 Vintage Holland & Holland ammunition.